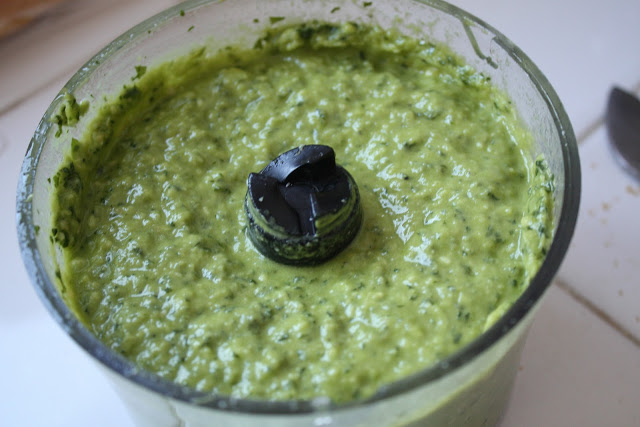 I've recently started loving the texture of avocado with many foods. When I came across this recipe on Chef Chloe's website from Food Network, I had to give it a try. Avocado seemed like the perfect addition to pesto to give it that extra creamy flavor and texture. The only change I made to the recipe was the addition of Parmesan Cheese. I used this pesto over penne pasta and sauteed mushrooms and it tasted great. It would also taste great as a sandwich spread, dip, or cold summer pasta dish!
This dip is also perfect to get toddlers to eat avocado if they don't already enjoy them!
For the recipe, head on over to Chef Chloe's website – Avocado Pesto (gluten-free, vegan option). I added 1/3 cup parmesan cheese.
[subscribe_box]