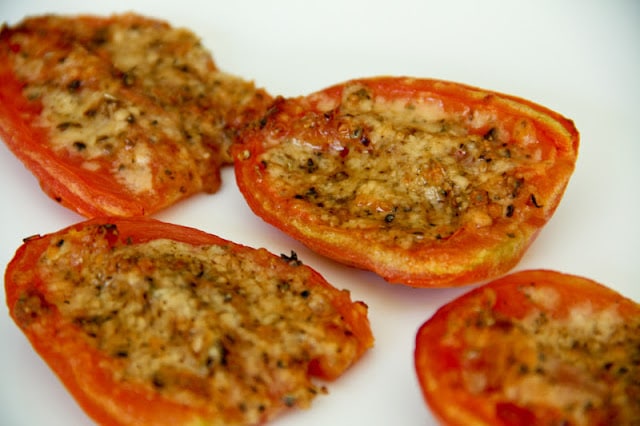 The picture I took above does not give justice to how simple and delicious this side is! I found the recipe from the Eating Well website and have made it at least 5 times as a side to several Italian dishes. Give this recipe a try and I guarantee you won't be disappointed, especially if you have home-grown vine tomatoes!
I promise to update the picture the next time I make the dish =)
For the recipe, head on over to the Eating Well website – Baked Parmesan Tomatoes (gluten-free, contains dairy).