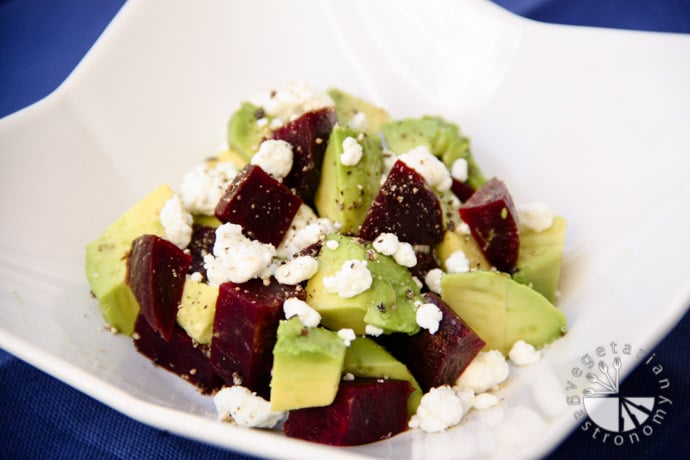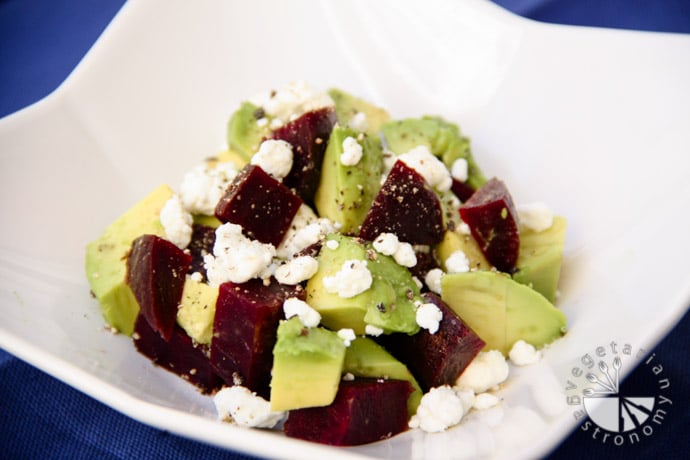 This is one of my favorite salad combinations – beets, avocado, and goat cheese tossed together with some salt and pepper! No additional dressing needed. I first had this salad many years ago at a friends place in San Francisco and have made it several times since then as a side or light lunch.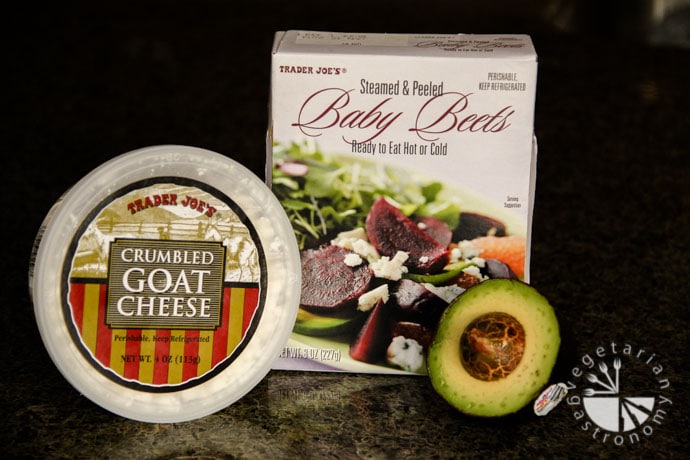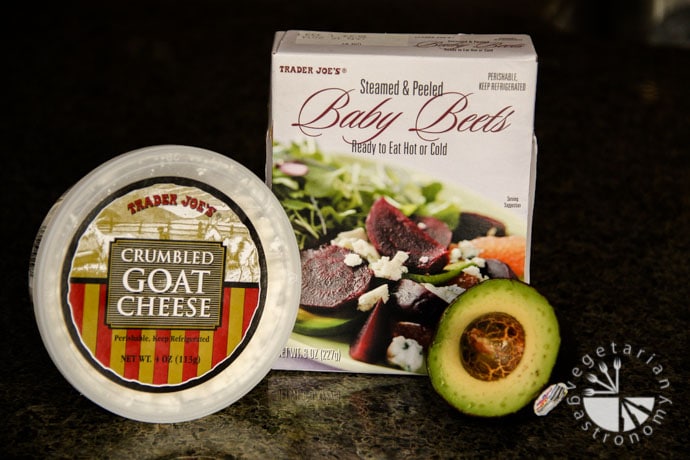 I love how simple this salad is to make. Crumbled goat cheese and avocados are staples in my fridge. So all I needed were some baby beets. I haven't personally ever steamed and peeled fresh beets, mainly because Trader Joe's carries some great already steamed and peeled baby beats, but hopefully I'll get to it sometime soon as I've heard it's pretty easy to do. I've been making this salad once a week for the past few weeks and still have not gotten tired of eating it!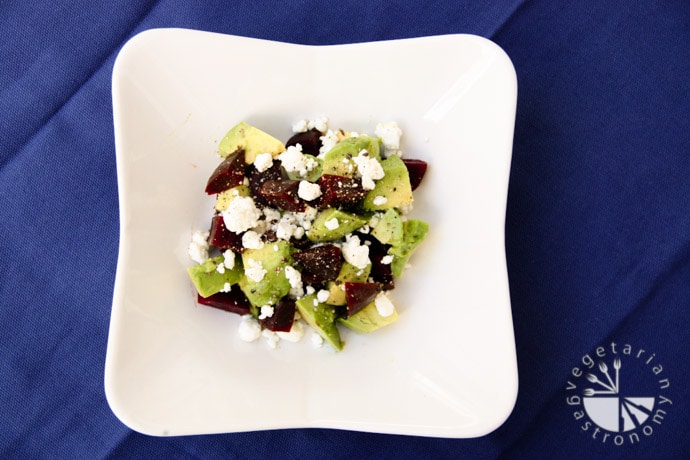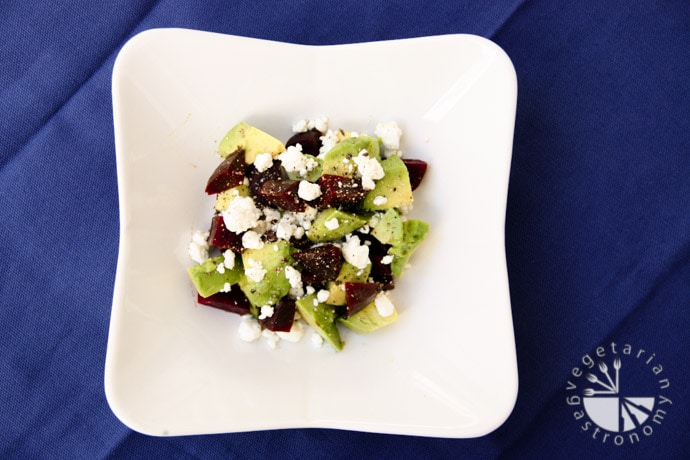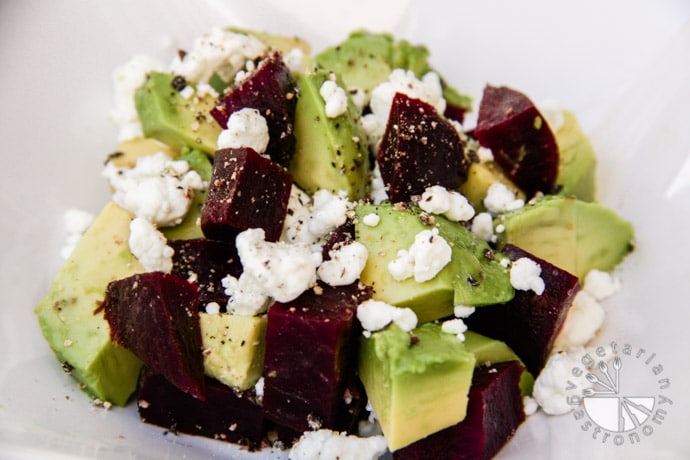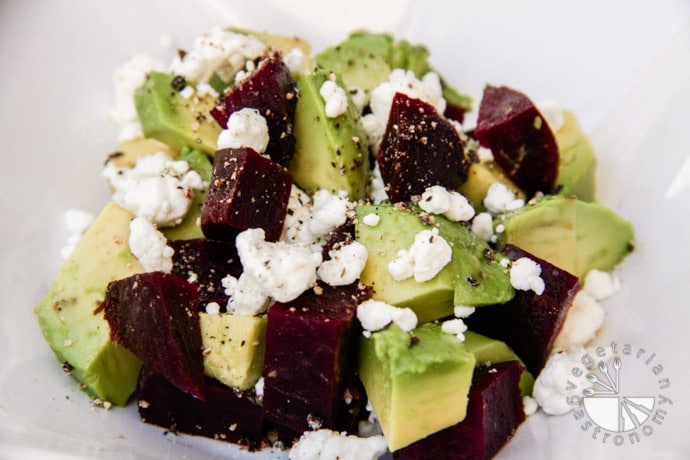 Beet, Avocado, & Goat Cheese Salad (gluten-free, contains dairy)
---
Yields 1 serving
Ingredients:
1 baby beet, steamed & peeled
1/2 medium avocado
1 1/2 Tbsp. crumbled goat cheese
salt
pepper
Directions:
Dice the beet and avocado in small cubes.
In a medium size bowl, add the diced baby beets, diced avocado, and crumbled goat cheese.
Toss together and add salt and pepper to taste. Serve cold!
7.8.1.2
280
https://vegetariangastronomy.com/beet-avocado-goat-cheese-salad-gluten-free-contains-dairy/
www.VegetarianGastronomy.com