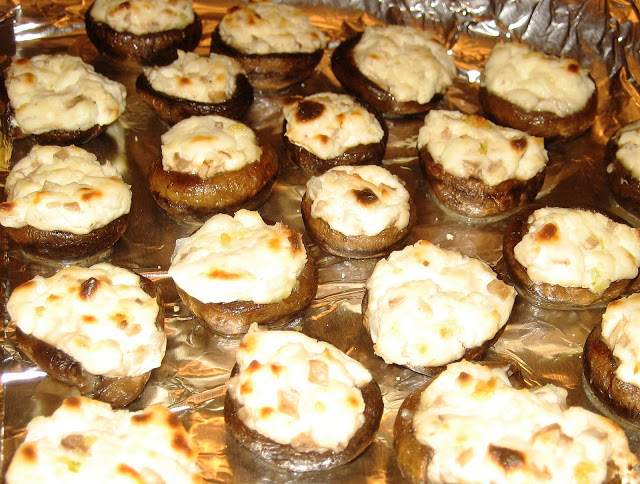 I never used to like mushrooms until sometime around college, and now I can't seem to get enough of them. On pizza, sandwiches, or even just roasted with garlic and salt, I love every version of mushroom I've tasted so far. My husband made dinner for me one night, and found this stuffed mushroom recipe online at AllRecipes.  The garlic butter drizzle on top serves as a great finish, and I love how this recipe uses the mushroom stems as part of the filling.
These are great hot or cold, and you can serve them as appetizers, finger foods, or a side dish. Enjoy!
For the RECIPE, head on over to AllRecipes website – CHEESE STUFFED MUSHROOMS (gluten-free). The only major change I made was to considerably reduce the amount of butter that the recipe called for by half.
[subscribe_box]