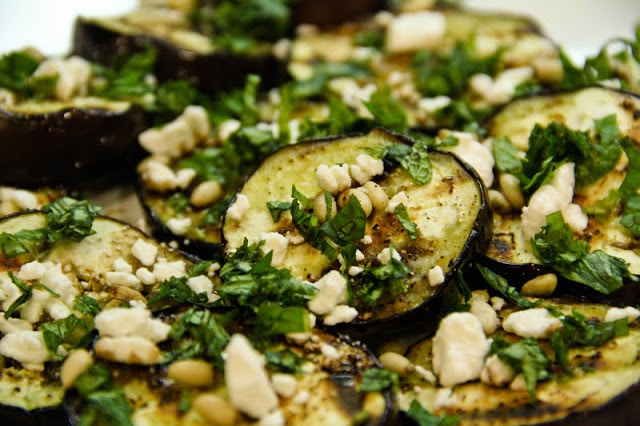 This recipe came from Giada De Laurentiis on the Everyday Italian Food Network show. It was appealing because of the combination of all the fresh ingredients. I also love eggplant and am always looking for another salad recipe to add to my list.
We just started growing mint and basil in our backyard and I always have some crumbled goat cheese in my fridge. So I picked up some Japanese eggplant and gave this recipe a try. It was very tasty and fresh! One note while making this dish: be sure to cook the eggplant thoroughly until tender, otherwise the eggplant will be tough to eat.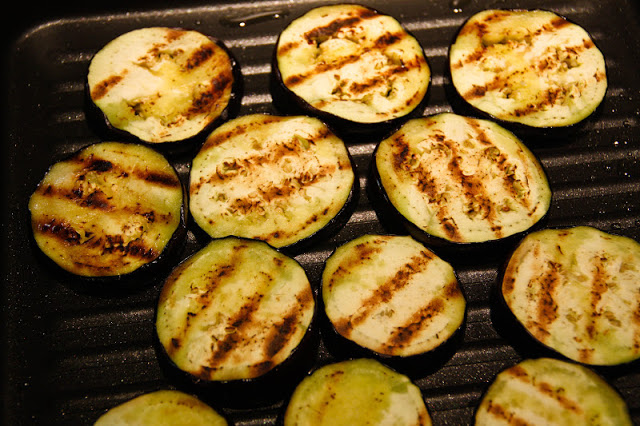 For the recipe, head on over to Food Network website – Grilled Eggplant & Goat Cheese Salad (gluten-free, contains dairy). I ended up using more fresh herbs and balsamic than the original recipe suggested. I basically just layered the eggplant, and sprinkled all the ingredients on top as I saw fit.
[subscribe_box]