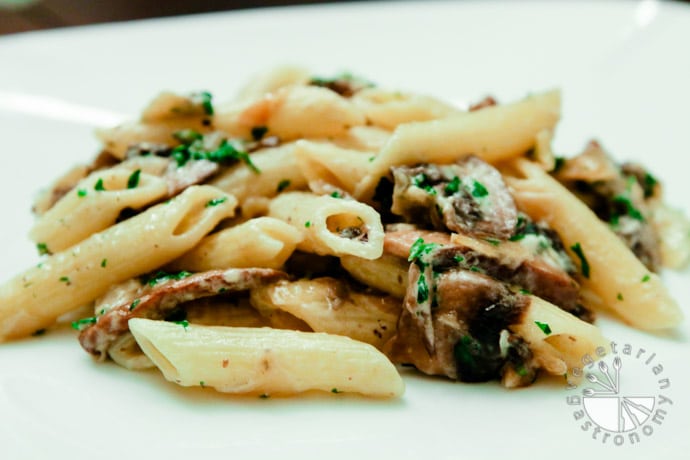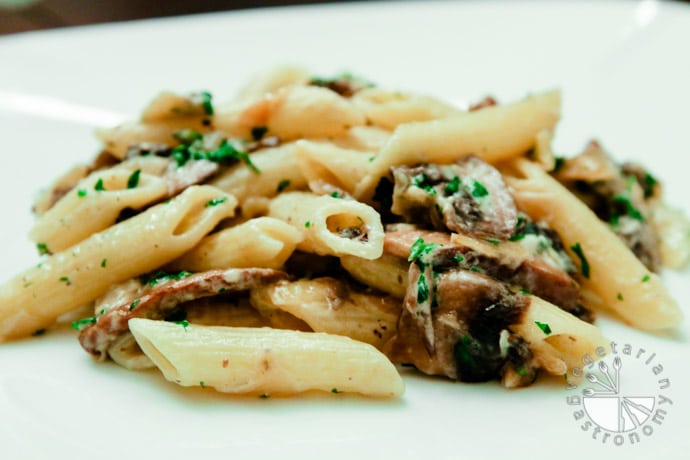 Creamy Italian Pasta dishes are some of my favorites and always hard to pass up. But recently I've been turned off by the large amount of heavy cream used in some of these dishes.
I came across this recipe from Food & Wine, which also made me think of a previous post: Rigatoni w/Creamy Mushroom Sauce. Both of these dishes get their creaminess from some type of cheese and liquid base (pasta water or vegetable broth), instead of heavy cream.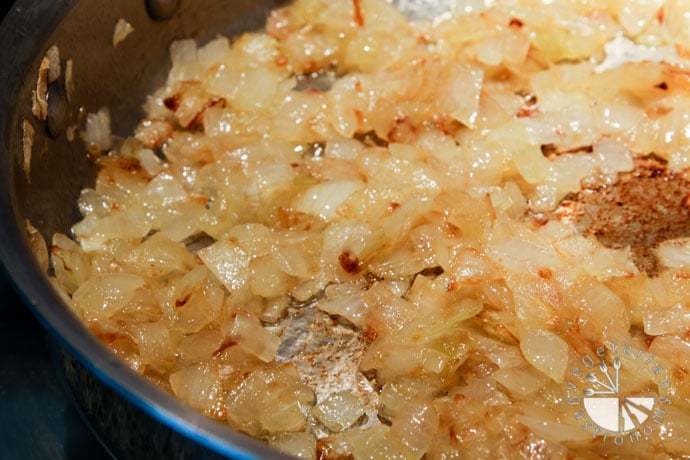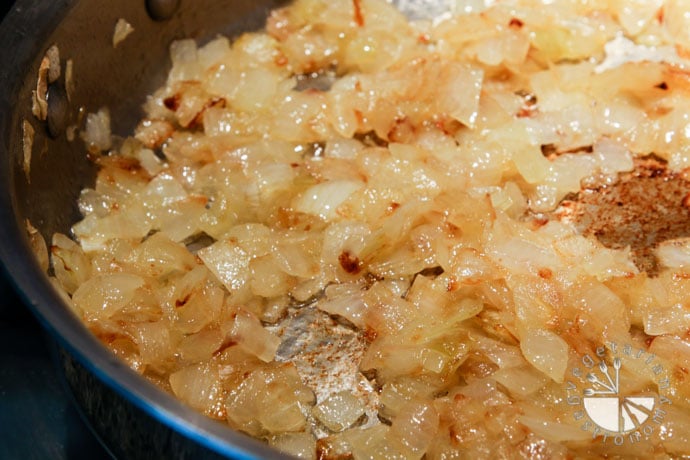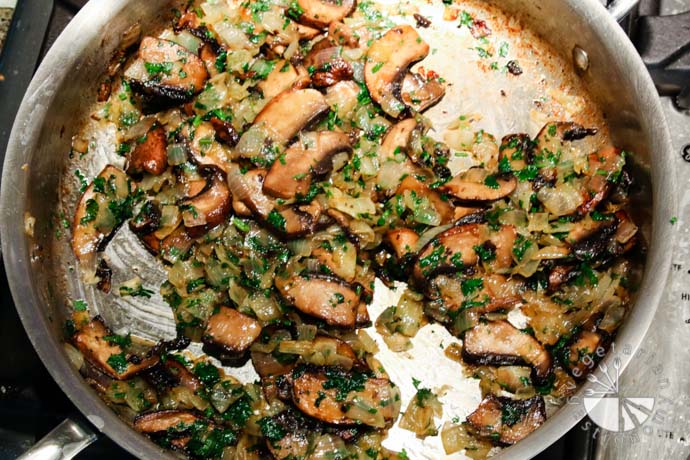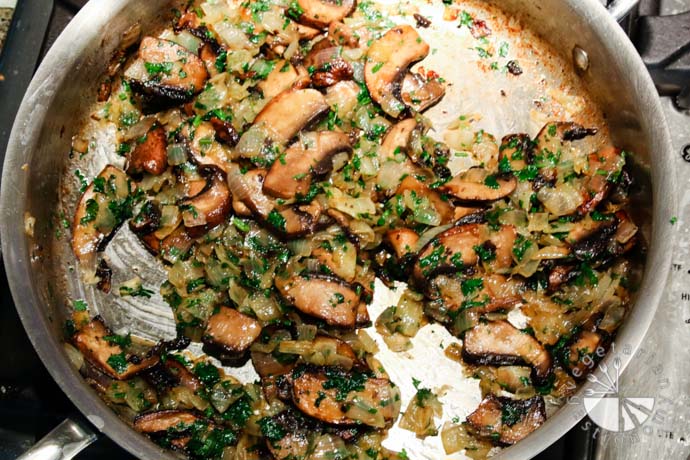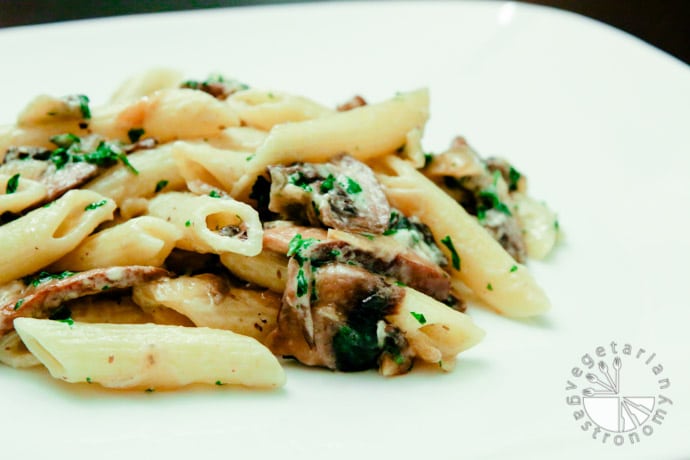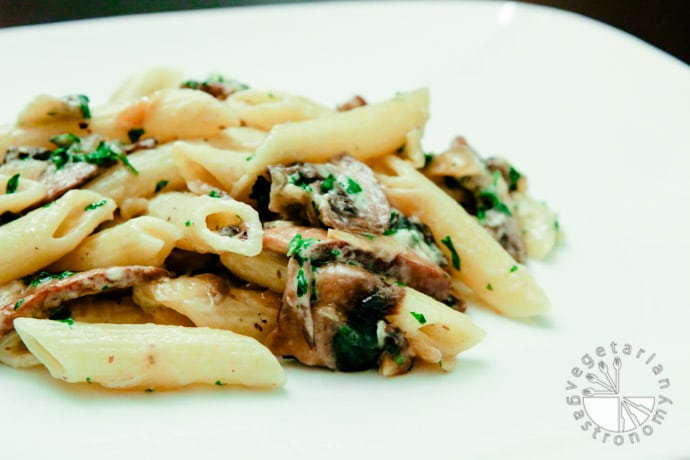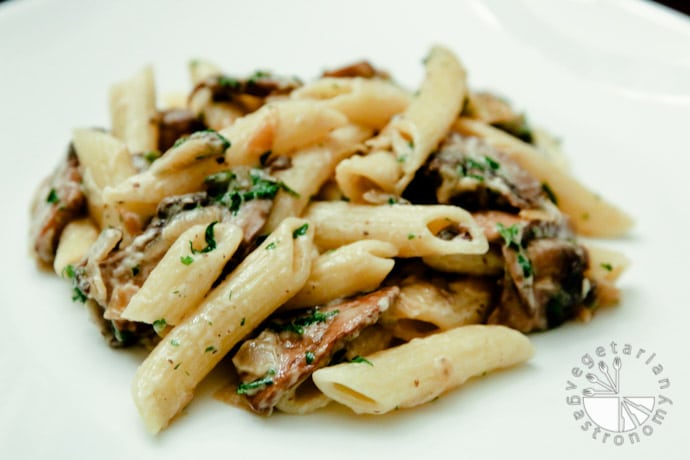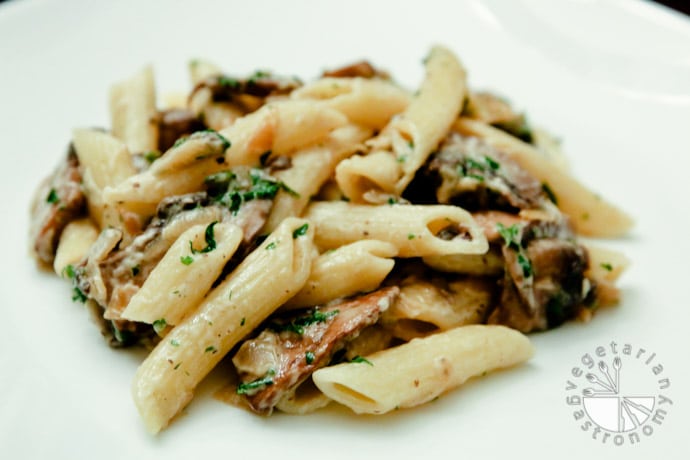 This particular recipe uses goat cheese and pasta water. I have made a few basic changes to the original recipe by reducing the amount of olive oil and increasing the amount of veggies. The earthiness of the roasted mushrooms combined with sweet caramelized onions and lightness of creamy goat cheese makes for the perfect flavor combination in this tasty pasta dish!
For the recipe, head on over to Food & Wine Magazine – Penne w/Caramelized Onions, Portabello Mushrooms, & Goat Cheese (gluten-free option, contains dairy). I reduced the amount of olive oil and increased the amount of veggies.
[subscribe_box]