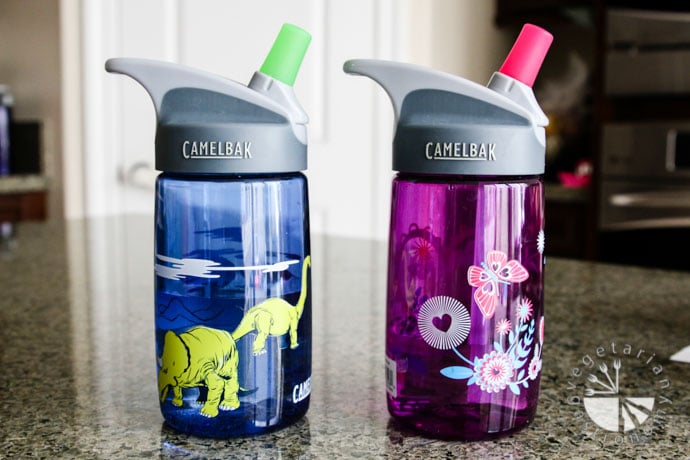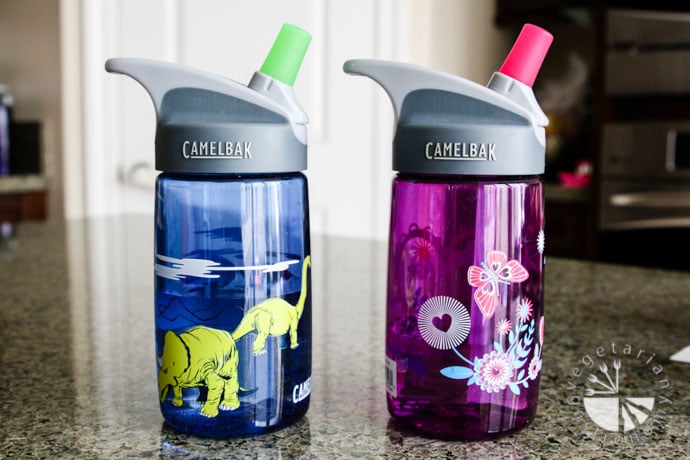 My kids are extremely active, so it's important for them to stay hydrated throughout the day. That being said, it's nice to have a dedicated water bottle for them that I can fill in the morning and have them take it everywhere. The same is true for myself. If I remember to fill my water bottle in the morning and carry it with me throughout the day, I end up drinking more than 8 glasses of water! But at times when I forget my water bottle, I've gone the entire day without drinking even a sip.
When it comes to drinking water, both my kids are complete opposites. I keep having to remind my 4 year old son to drink water throughout the day, whereas my 20 month old daughter asks me for some every half an hour! That's where these Camelbak Water Bottles come into play. I typically fill them up in the morning and keep them at arms reach for both my kids. With these water bottles, my daughter can drink water by herself whenever she wants without me having to worry about her spilling everywhere, my son drinks a lot more water in general, and I am better about reminding them to take sips.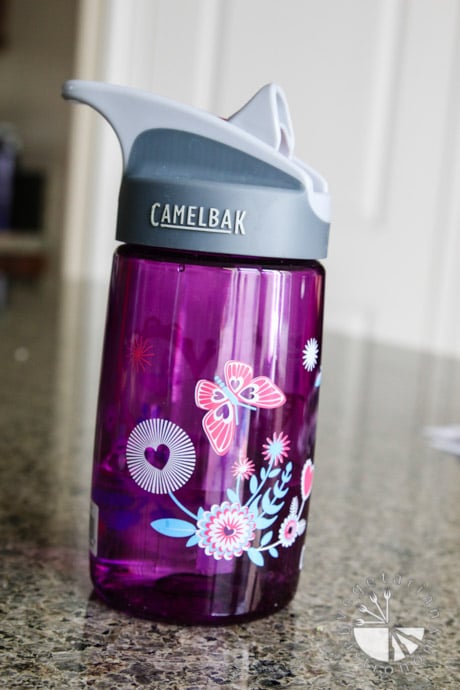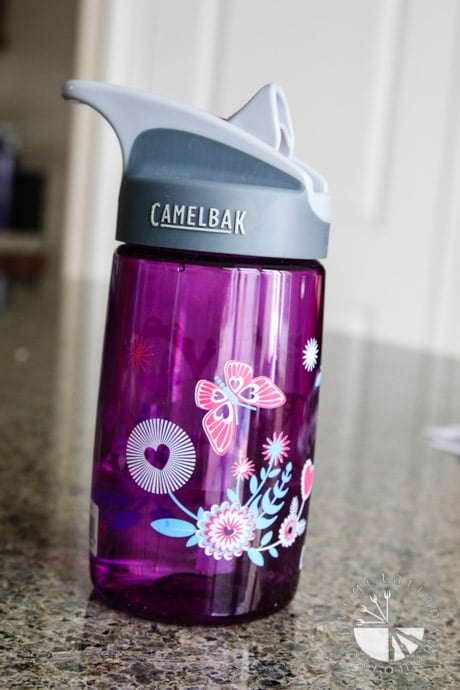 At this point, you may be asking…what's so special about these particular water bottles instead of any other brand, cup, or thermos?
These Camelbak Water Bottles are not only perfect in size for toddlers and kids, but they can hold plenty of water. They are also very light weight. The flip-open cap feature is very easy for both my kids to operate and the bite valve at the top is spill-proof to avoid any messes with the younger ones. Some bottles I've purchased are extremely difficult to take apart and clean, but the bite valve and straw for this brand come apart very easily and are dishwasher safe. My favorite feature is the finger loop. I can't tell you how many times I'm rushing out the door with 20 things in my hands and two kids to put in the car. This finger loop makes it extremely easy to carry both bottles with only two fingers! They also come in many different colors and designs, which were a big hit with my kids!
What is your favorite brand of water bottle?
[subscribe_box]
Disclosure: There are affiliate links in this post.