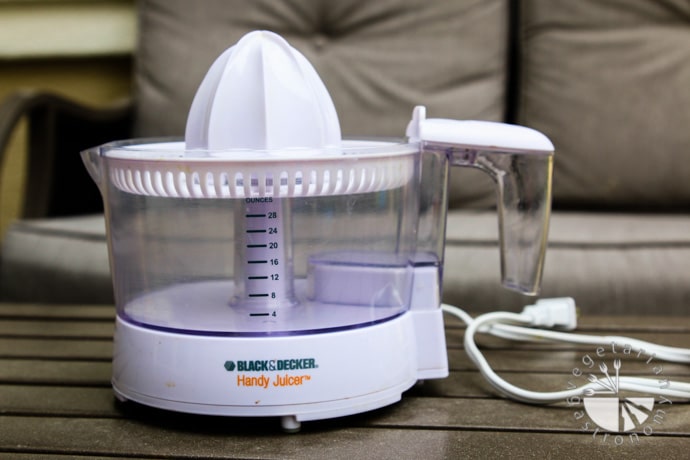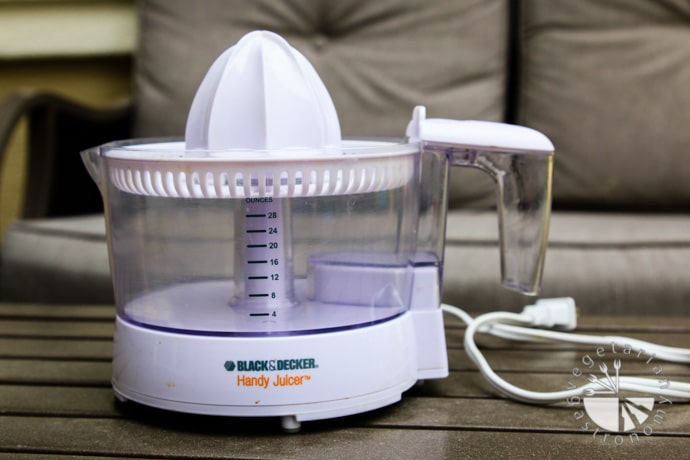 There are many different juicers and blenders available, many that are powerful enough to juice whole fruits, but sometimes you simply want to make orange juice.  For that, you don't need a large, fancy juicer with many parts, a simple citrus juicer would suffice.
Growing up, my mom made us fresh orange juice all the time and we loved helping her. After going to college, I never bothered making my own fresh orange juice again until a few years ago. We started getting boxes of fresh home-grown oranges annually from my in-laws and parents every time they visited. It started before we had kids, so it was impossible for my husband and I to go through all those oranges ourselves. We previously only owned a large juicer, but my mom soon bought us a citrus juicer.  I told her we probably wouldn't use it much, but we are now all the time!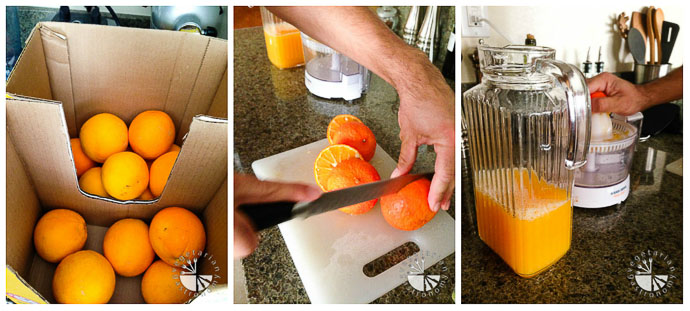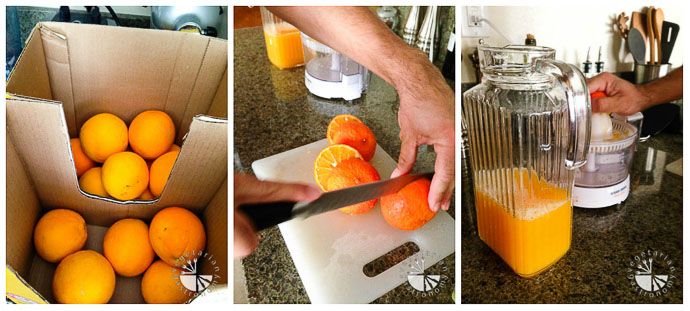 There are many brands of citrus juicers out there, but my mom and I both own and love the one by Black & Decker! It takes up little storage space and is easy to clean, making it easy to use every day.
My favorite part of making fresh orange juice is my 3 1/2 yr. old son who always wants to help and loves using the juicer!  While I'm cutting the oranges, he is juicing them. If you follow my Facebook Page, you already know that I make fresh green smoothies for my family almost every other day (post coming soon). So having fresh orange juice around is great, because I can use it as a liquid base for my smoothies, usually with some coconut water, without having to worry about the added sugar that comes from most store-bought juices.  I'm also hoping to make some Orange Glazed Tofu using fresh orange juice soon.
What's your favorite way of using fresh orange juice besides in smoothies?