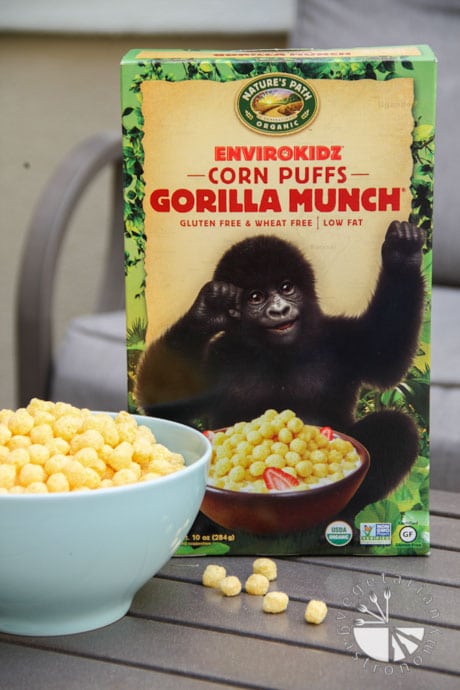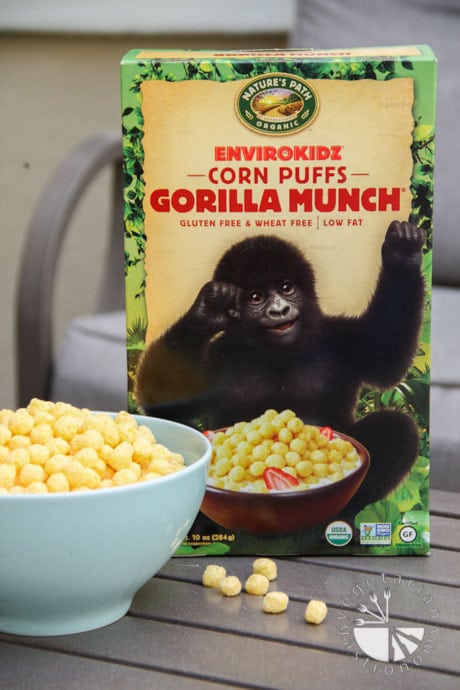 The name of this product literally made me laugh…Gorilla Munch
! But once I tired the cereal with some soy milk, I felt like a gorilla who could not stop eating these puffs! I myself have only tried a small handful of gluten-free cereals, but I know my brother has gone through many of them and this is one of his favorites! After I tried some, I honestly could not even tell it was gluten-free and have already enjoyed it several times for breakfast with some soy milk or even plain as a snack! They were fluffy, crunchy, and perfect in texture and taste!
Best of all, this EnviroKidz Organic Gorilla Munch Cereal
only contains three ingredients. This product is gluten-free, wheat-free, has no trans fats, no synthetic additives or preservatives, and is vegetarian.
This cereal is easily available at most grocery stores (including Vons, Sprouts, Trader Joe's, Whole Foods, etc.). They also come in different flavors – peanut butter & peanut butter/chocolate. If you have any other favorite gluten-free cereals, please share!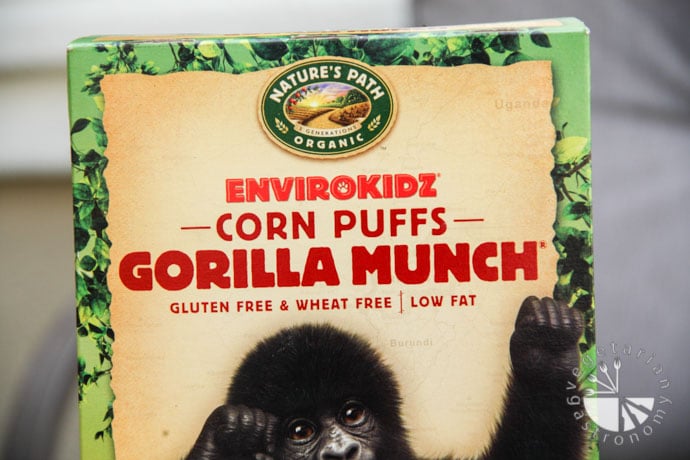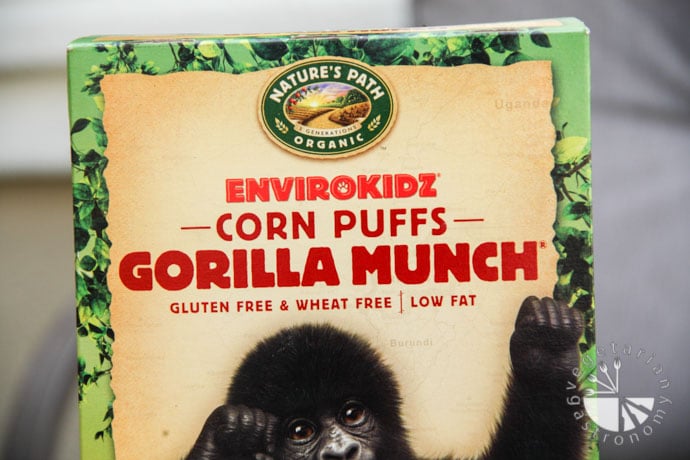 Disclosure: There are affiliate links in this post.