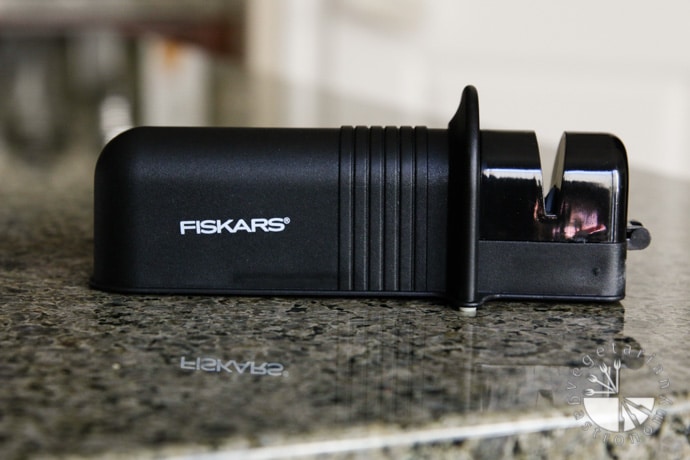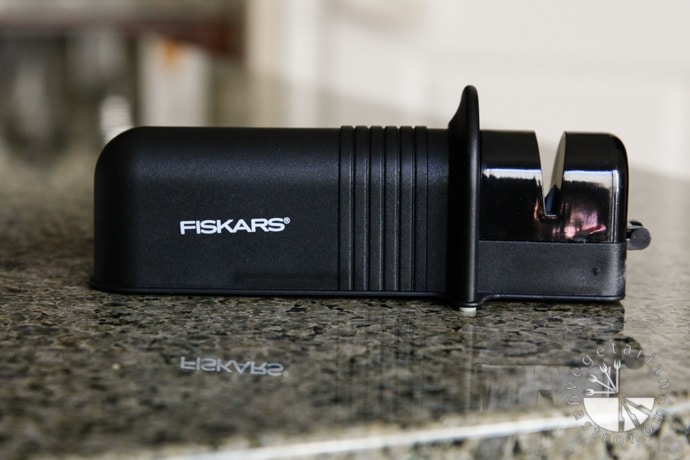 Start the New Year out right by sharpening all your knives you use on a daily basis in your kitchen!
This simple $11 Fiskars Knife Sharpener
 has single-handedly changed my prepping experience in the kitchen! We have a decent Analon Knife set that we've been using for about 7 years now, since we've been married. This past year I really started using my Chef's knife for all the heavy-duty shopping. I also use my serrated knife for chopping soft items such as tomatoes. But my 6 steak knives and paring knife have sort of taken a back seat mainly because they are not sharp enough to get the job done! I sort of always just assumed they were made that way.
This past week, on January 1st of the new year, my husband decided to sharpen all our knives with this $11 Fiskars Knife Sharpener
 he bought from amazon, a brand recommended to us by our friends over at Eat Omnivore. Can I just tell you what a HUGE difference it's made?! I can now use my steak knives and paring knives to easily chop tomatoes. And my chef's knife, I never knew how hard I was having to push down because the knife had become dull over time ! I was quite impressed and felt like I was just gifted a brand new knife set!
I highly recommend buying this knife sharpening tool or any other knife sharpening tool to sharpen the knives you use in your kitchen! You'll be amazed as to what a huge difference it makes while prepping your food!