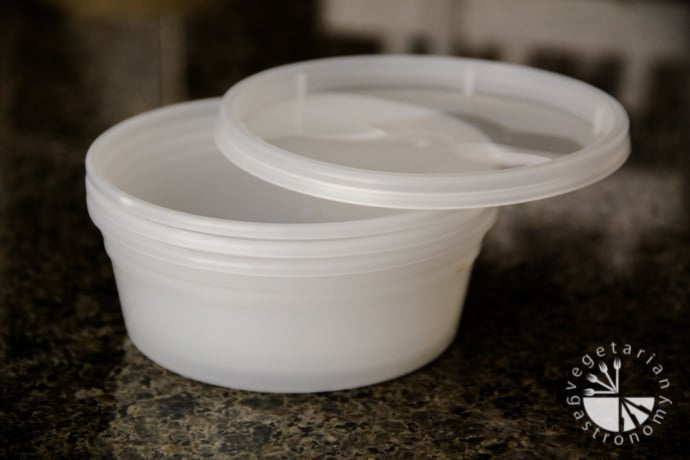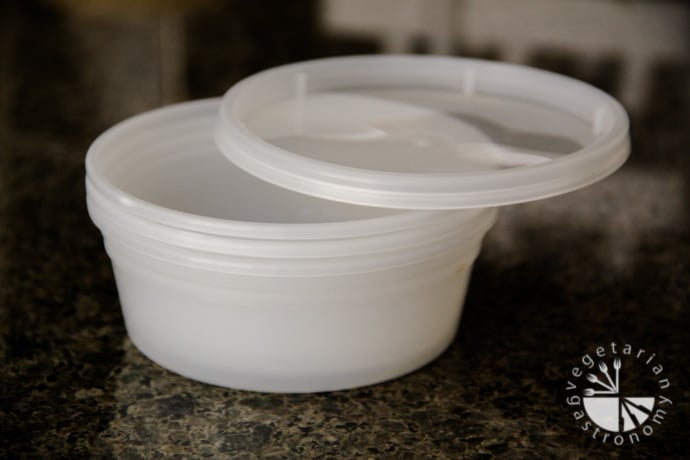 These Freezable Deli Food Containers from Reditainer are amazing!! A friend told me about them and I bought them right away on Amazon. I purchased both the 8 oz. containers and 16 oz. containers and absolutely love them. They also come in a 32 oz. storage size in case you want a larger size. They stack perfectly in the fridge or freezer and are extremely durable!
I've been using these deli containers for almost a year now and have not had to throw a single one away. I've used the 8 oz. containers to freeze chutney's or baby food and the 16 oz. containers to freeze home-made items such as pesto, sorbet, soups, and plain cooked lentils. I usually make pesto and cook lentils in large batches and then freeze them these 16 oz. containers…perfect for those days where you just don't have the time. You can easily and quickly make some Pesto Pasta or Curried Black Eyed Peas for dinner…just pull them out of your freezer the day before or morning of and they'll be ready for use in no-time! I also prefer these containers over my standard tupperware to store everyday food in my fridge.
8 oz. Freezable Deli Food Containers
16 oz. Freezable Deli Food Containers
32 oz. Freezable Deli Food Containers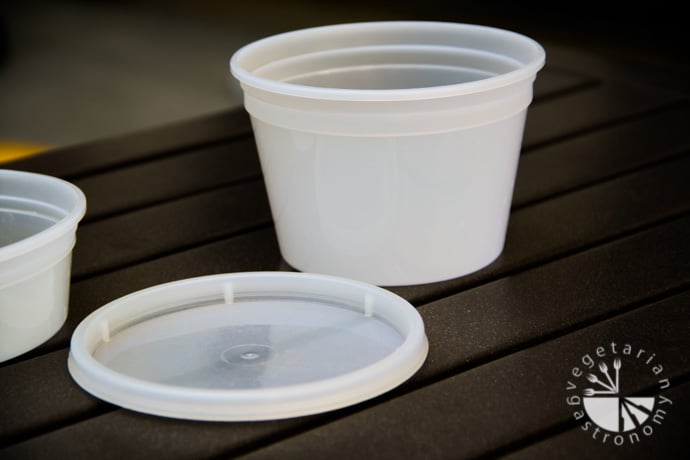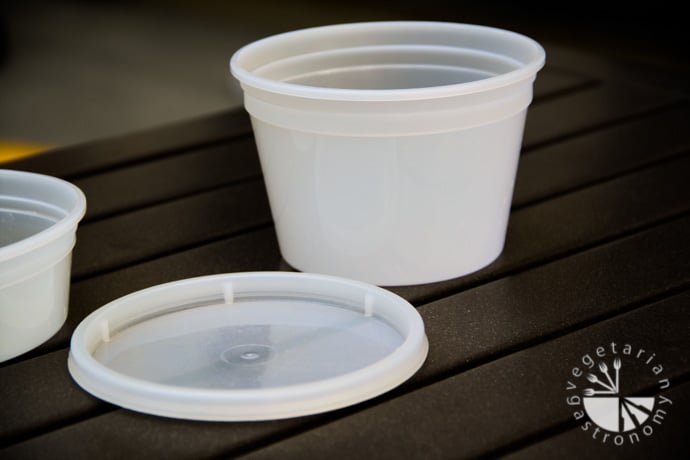 Disclosure: There are affiliate links in this post.