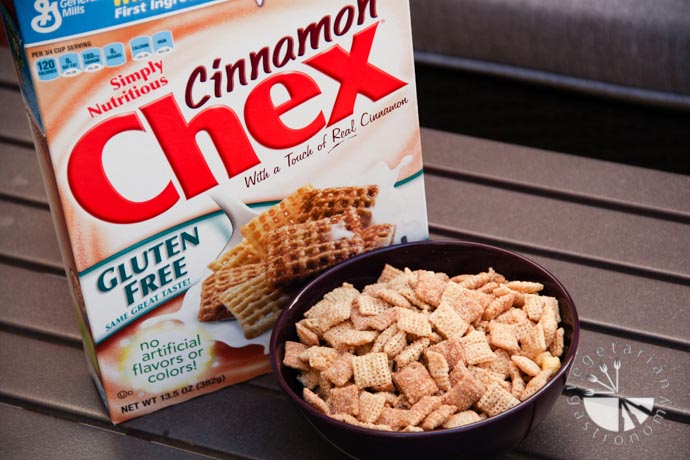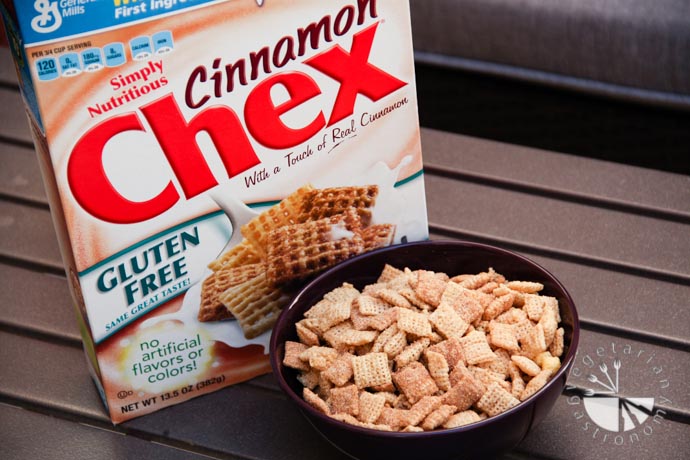 Every year we try to take a trip with my family.  Last year we went to Hawaii (our default vacation spot, read '50 Random Facts About Me' on my ABOUT Page). My brother found an amazing house right on the beach in Lanikai. It was absolutely gorgeous!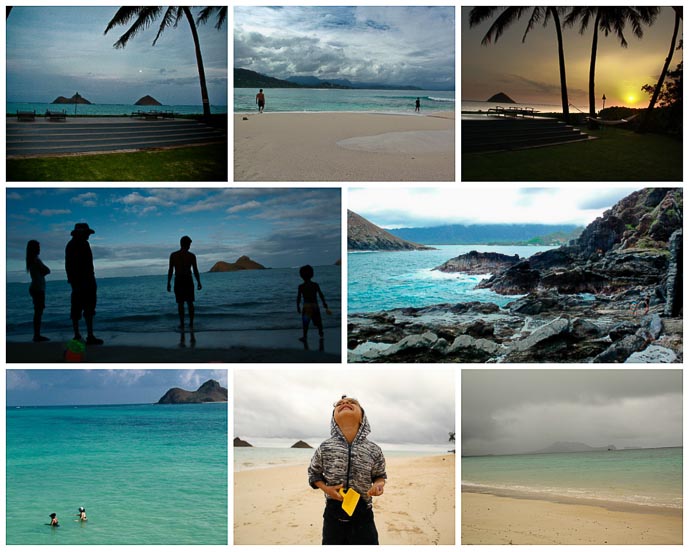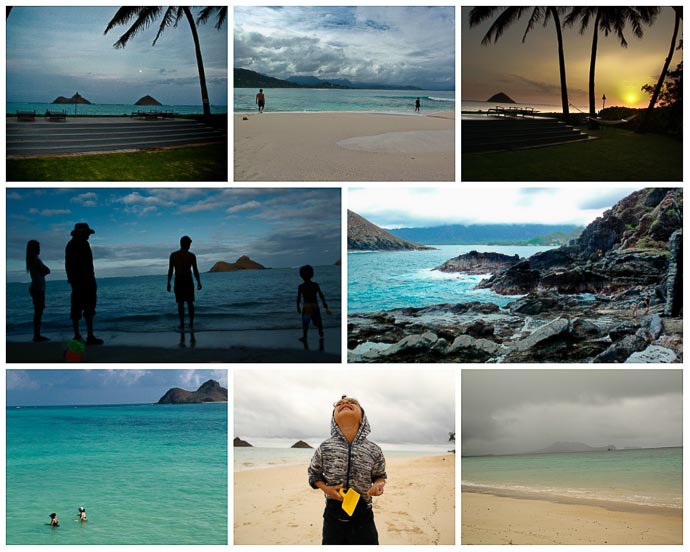 We usually try to rent a house or condo to have access to a kitchen, and for the extra space for the kids.  After a few days, especially with kids, we are usually tired of eating out, especially with all our dietary restrictions (vegetarian, eggless, and gluten-free for my brother who has Celiac Disease).  My mom always packs a bag full of food, including homemade snacks, cooking essentials, and a few gluten-free items for my brother.  Being the curious foodie that I am, I'm always snooping around her bag to see what gluten-free goodies she's brought for my brother.
I was hoping to find some Gorilla Munch (a delicious Gluten-free cereal that I consider a treat), but instead I found this Gluten-free Cinnamon Chex Cereal (General Mills). I tried some right away and found it irresistible, especially with some soy milk. Since I don't eat cereal often, I couldn't recall what Chex tasted like, but this gluten-free version was perfect in texture and flavor. I would definitely consider this cereal a treat, but as I was on vacation, you can guess what I had for breakfast every morning and occasional dessert! Luckily my mom had brought plenty of Gluten-free cereal on the trip so I didn't feel like I was eating all my brother's food.  However,if you've read 50 Random Things About Me, you know that usually doesn't stop me!
After we returned home, I found several different Gluten-Free Chex Cereal, my favorite being 'chocolate'. Every now and then I treat myself to a box of it and find myself enjoying it for breakfast and dessert. You can find these at most major grocery stores, such as Ralphs and Vons. The other varieties include: cinnamon, vanilla, apple cinnamon, rice, and wheat.
What is your favorite Gluten-Free cereal?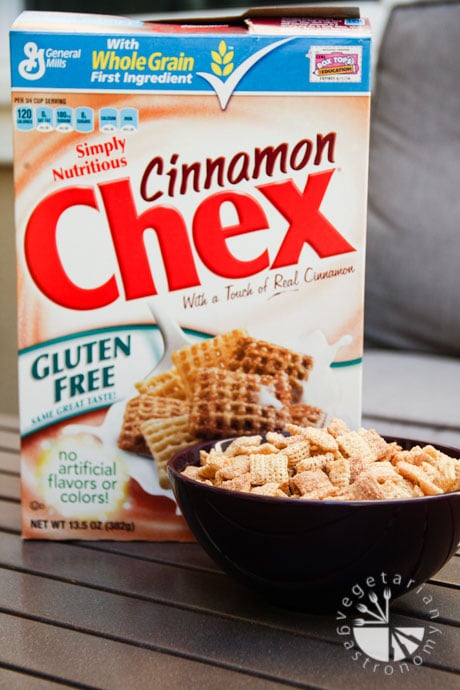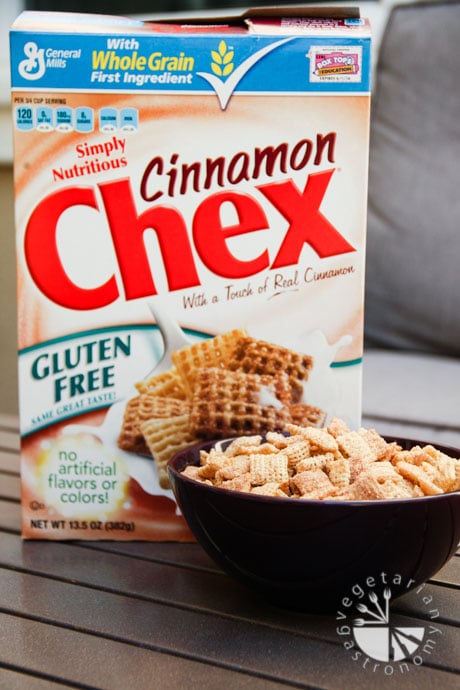 Disclosure: There are affiliate links in this post.
[subscribe_box]