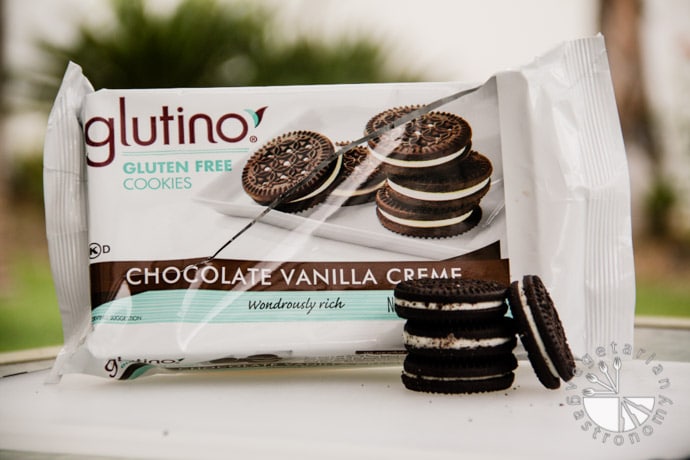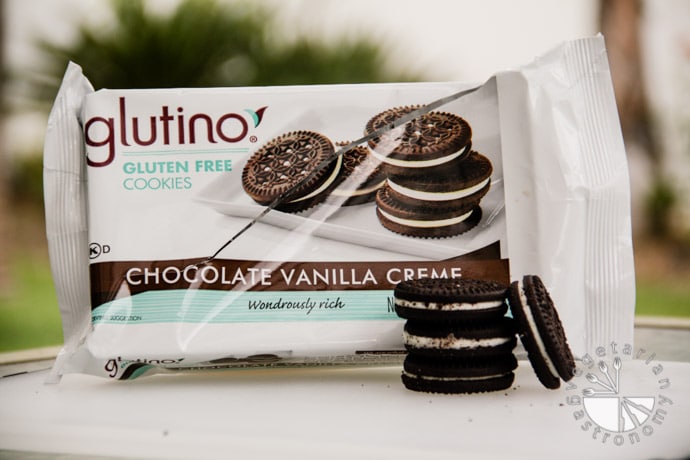 I had a sweet tooth this past weekend while visiting my parents and was scrounging around their cabinets trying to find something, anything to full-fill it (something that hopefully won't do too much damage haha!). I ran across these Gluten-free Chocolate Vanilla Creme Cookies, that looked a lot like Oreos, stocked by my brother in the pantry. Knowing that many gluten-free products have eggs in them, I quickly glanced at the ingredients list, and decided that one cookie would probably satisfy my craving. At that point, I was also very curious to find out how they tasted compared to standard Oreo cookies (as I am with most gluten-free products). To my surprise, I could not even tell the difference!! They tasted exactly the same as Nabisco Oreo Sandwich Cookies! Now I was presented with a dilemma…I was expecting this gluten-free version of Oreo cookies to satisfy my sweet craving, but not so much so that I wanted another! To answer your question, yes I did have ONE more cookie, but quickly put the rest back in the package and shut the pantry door haha!
In a nutshell…these Gluten-free Glutino Chocolate Vanilla Creme Cookies are amazing! They taste exactly like Nabisco Oreo Cookies. I know you can find them at grocery stores such as Whole Foods, Sprouts, and Mothers Market, but I have not been able to find them at Ralphs or Vons. Glutino makes a large variety of Gluten-free cookies. Although I've only tried this particular type of cookie, I'm sure some of their other ones may taste just as good! What is your favorite gluten-free cookie (without eggs)?
Disclosure: There are affiliate links in this post.