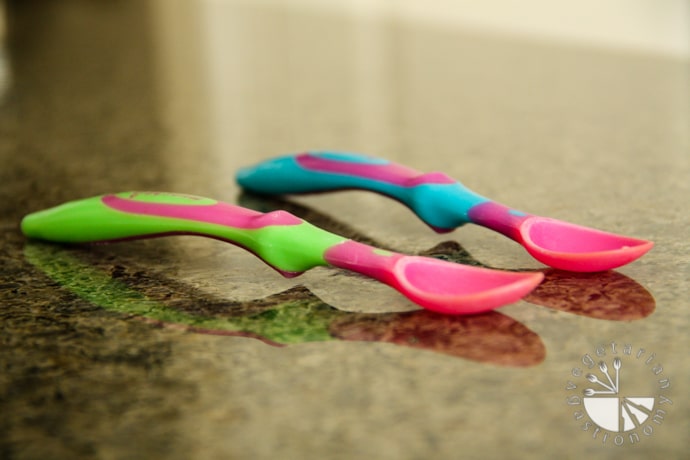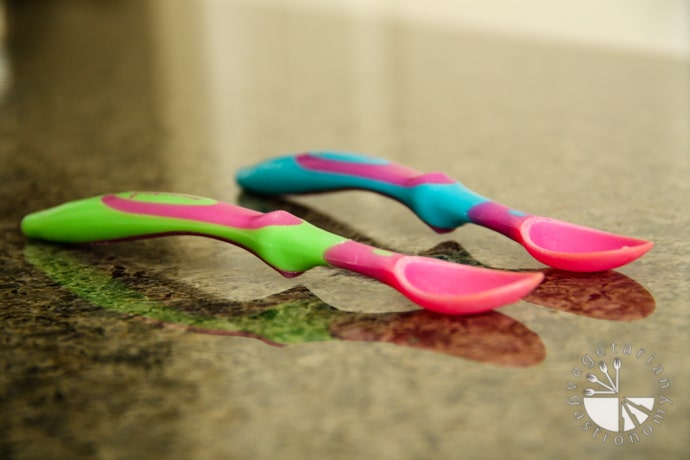 This post is the beginning of a series of posts soon to come on infant and toddler utensils! Getting your toddler to eat that first bite can be challenging enough at times, and the last thing you need is a spoon or fork that does not work properly, is not ideal for feeding on the go, and creates a big mess. There are MANY brands out there and I have tried a few of them. This series of posts consists of spoons that I have used and recommend over the past 3 years with both my 3 yr old and 1 yr old.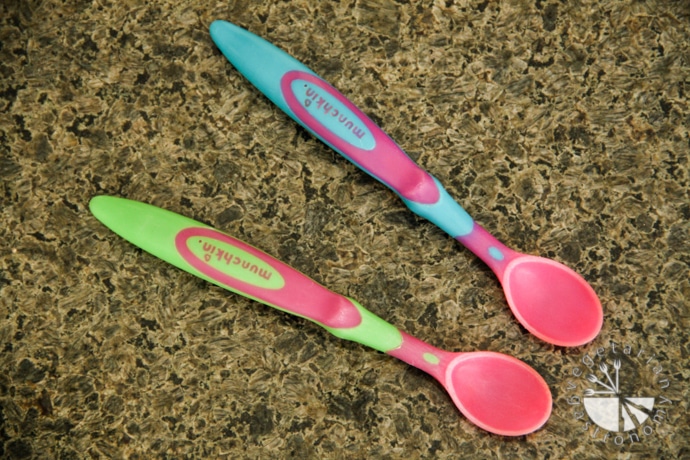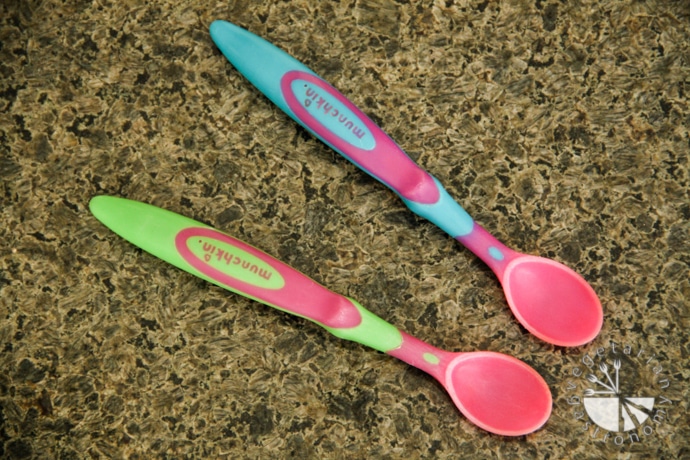 These Munchkin Soft-Tip Infant Spoons
are great…they have a soft-tip as the name suggests, the curvature is perfect for quantities and consistencies you would want to start your little one on for his first solid meals, and the long arm is perfect for reaching your infant when you are on the go. I have fed both my kids when they were infants using these spoons. I'm sure there are others out there that are similar, but these just happened to be one of the ones I tried and liked.
I've also tried the Gerber Graduates Soft-tip infant spoons and they now sit in my kitchen drawer taking up space. It was difficult to get any solid food on the tip of the spoon to actually feed my child. So much so that by the time I went from my bowl to my child, half of it had spilled out. This is not ideal for first solids, or any solids for that matter.
What is your favorite infant spoon?