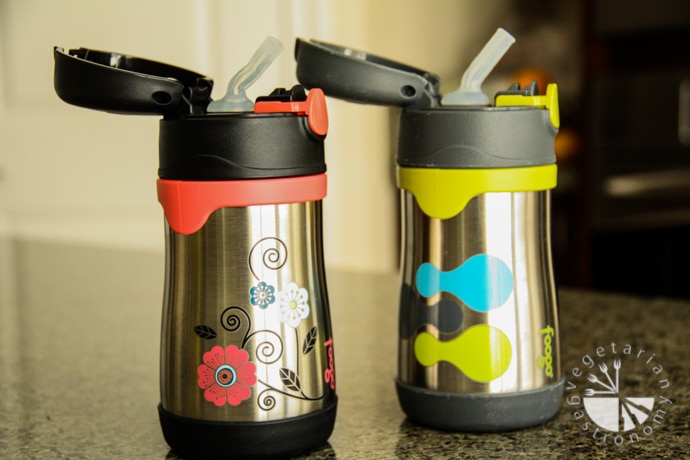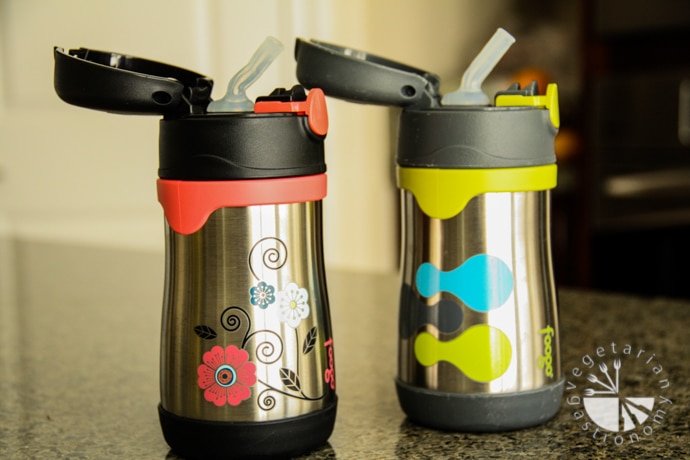 When my son was about 14 months, I started looking for an easy leak-proof straw bottle for him to use on a regular basis. My criteria were simple – they had to be:
leak proof
easy to drink from
easy to assemble/disassemble for cleaning purposes
I tried MANY different brands and was frustrated because they all missed one criteria or another, the main one being that they were difficult to sip liquid from. Have you ever tried sipping from your toddlers straw bottles? With my son, it was hard enough getting him to transition to whole milk and a straw cup. So the last thing I needed was a bottle that was not easy to drink from. Many of these bottles I tried also leaked constantly (even when they were closed!) and were impossible to disassemble for cleaning purposes!
My search had finally stopped when a friend recommended Foogo Leak-Proof Straw Bottles! They are amazing! They are extremely easy to drink from, completely leak-proof when closed, come in a variety of colors (green, pink, blue) and styles (stainless steel, tritan), are dishwasher safe, and are very durable! I've been using them for the past 2 years and haven't had to replace a single one. Both my 3 1/2 year old and 15 month old love these bottles (although now since he's older, when we're at home, my 3 1/2 year old typically uses this cup)! I have to warn you that when these bottles are open, if your child turns them completely upside down, liquid will slowly pour out of the straw. But for the most part, all it took was a little training and my kids have been pretty good about keeping them somewhat upright to the point where they won't leak.
These Foogo Bottles are made from either stainless steel or tritan depending on whether or not you need to insulate your liquid. The stainless steel bottles will insulate your liquid, keeping it cold and fresh, for up to 10 hours! I personally own both types of bottles in a variety of different colors. I even have a Mickey Mouse stainless steel one for my son!
What is your favorite leak-proof straw bottle?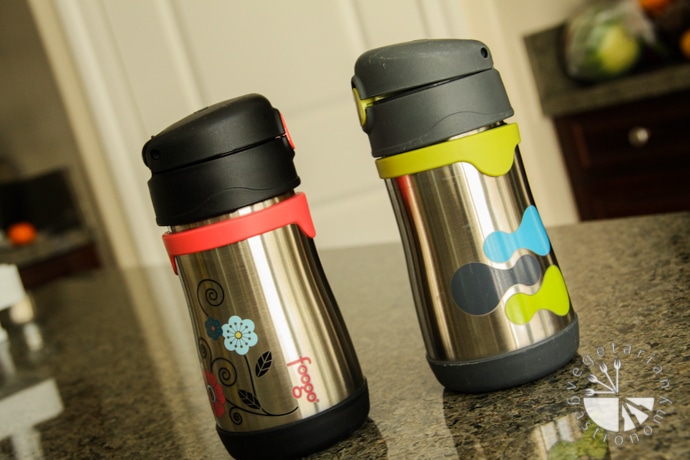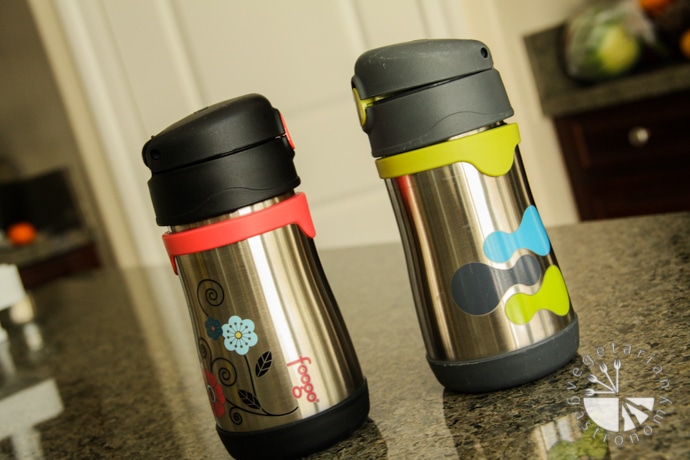 Disclosure: There are affiliate links in this post.