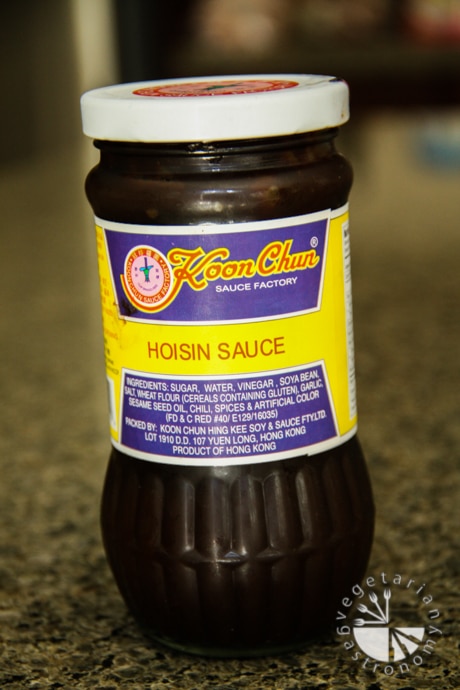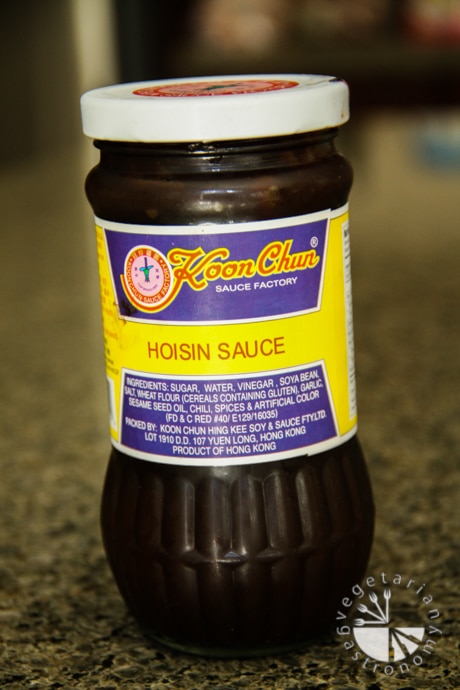 I've tried MANY Hoisin Sauce brands and by far this one made by Koon Chun is my favorite (BUY NOW). I originally found this brand at 99 Ranch Market (they do not carry it at common grocery stores such as Ralphs or Vons), but recently I also found the sauce on amazon (in packs of two) which is very exciting…saves me a trip to 99 Ranch! You can use this sauce with many dishes…some pan fried tofu, rice noodles, or my favorite, Thai Basil Eggplant.
Below is the list of ingredients used to make this sauce:
Sugar
Bean paste (water, soya bean, salt and wheat flour)
Rice vinegar
Salted Garlic
Sesame Seed Oil
Salted Chili
Spice ( Fennel Seed and Sichuan Pepper)
Unfortunately this Hoisin Sauce is NOT gluten-free. There are a few I have tried that are gluten-free, but in my opinion they did no taste good. If I come across another brand which is that I like just as much, I will definitely post an update. What is your favorite gluten-free Hoisin Sauce?