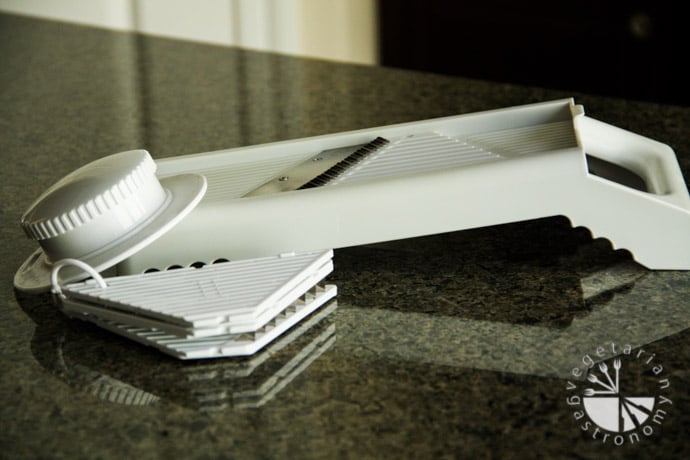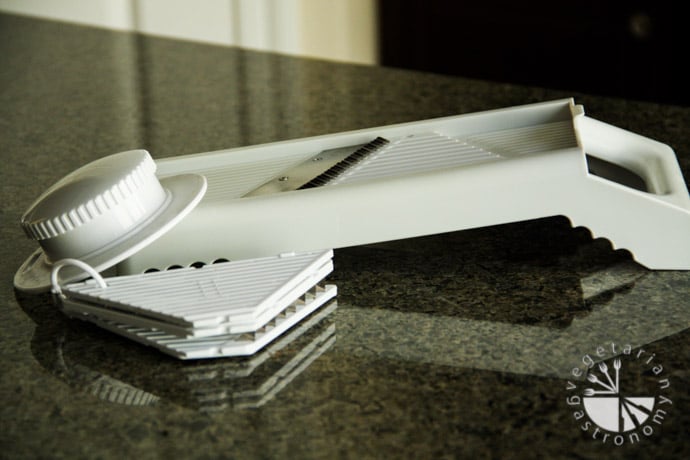 First off, I need to apologize for my lack of posts and updates the past 2 weeks. Not only was I busy trying to plan my daughters 1st birthday, but to top it off we had a huge water leak in our house that left us without a kitchen and about 10 people working in our house everyday all week trying to fix the damages. Here's a picture of the "tent" they put up in my kitchen for the week HA!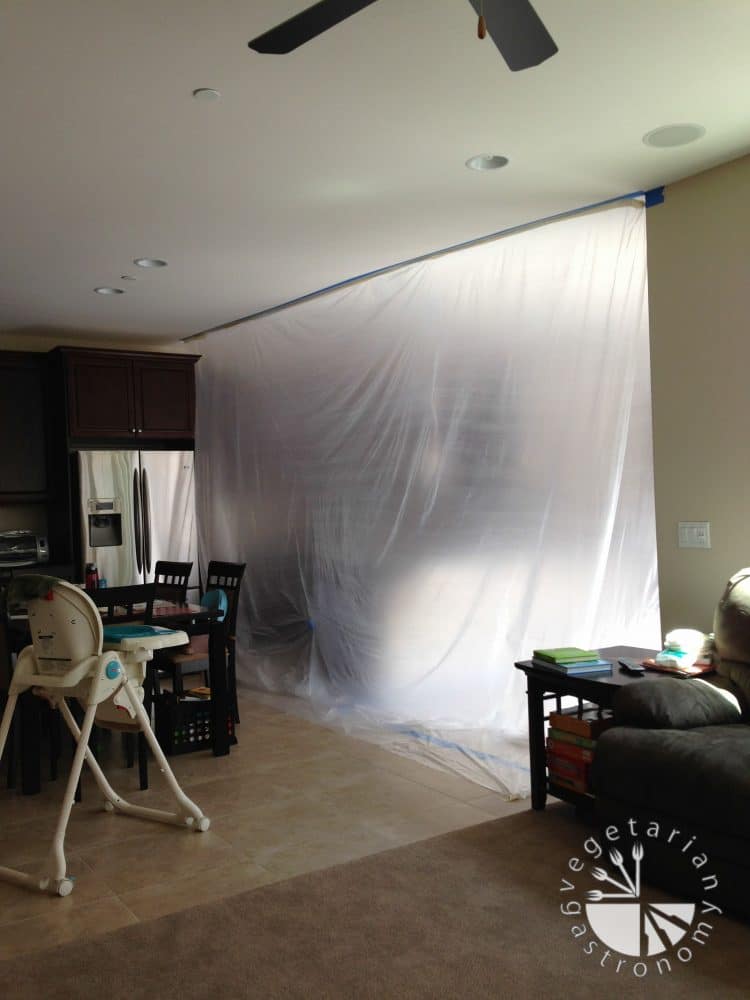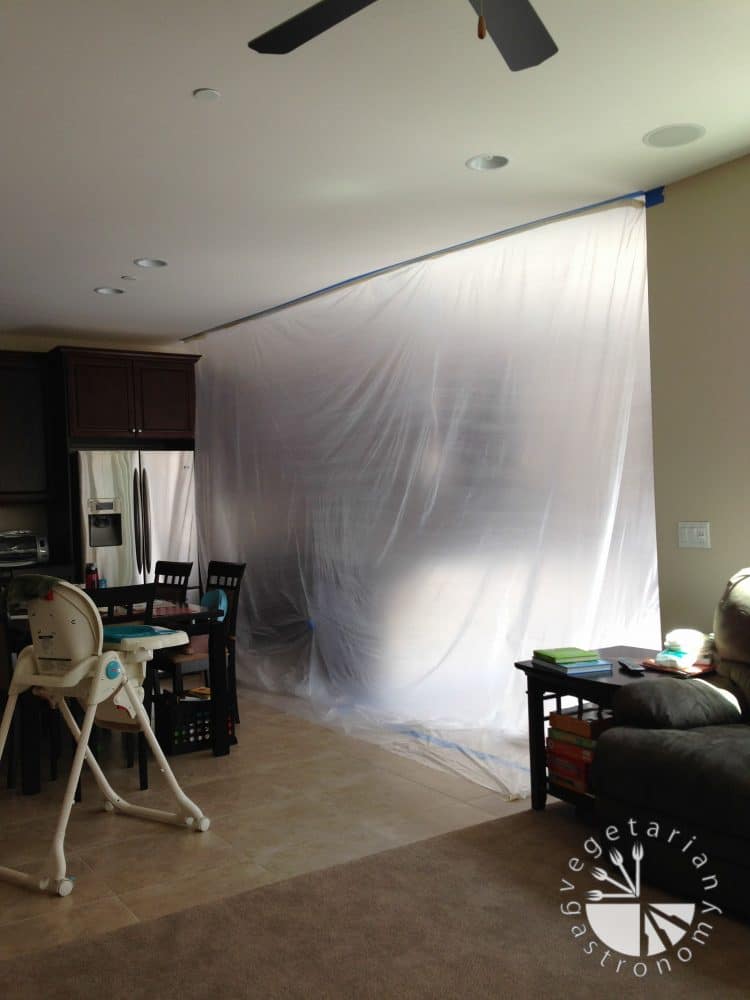 Needless to say, everything is on it's way towards being normal again. In the meantime, I had no kitchen to cook in, no dry wall in several places, our carpets were all lifted, and 2 kids to handle. Luckily they were able to take a break in all the work and I was able to make decorations, dessert, and a fun cake for her birthday (pictures to come)!
Now on to this post…ah the Mandoline Slicer! I know this cooking product has been around for awhile, but I had to post about it because of how quickly and easily it slices or juliennes everything in one quick motion. You can cut veggies such as carrots, zucchini, cabbage, and cucumbers and have them come out uniform in shape and size. Trust me, slicing carrots is much more fun using this product. I've used the Mandoline Slicer for preparing items such as salads, french fries, and one of my favorites, wontons. What's your favorite dish to prepare using this product?