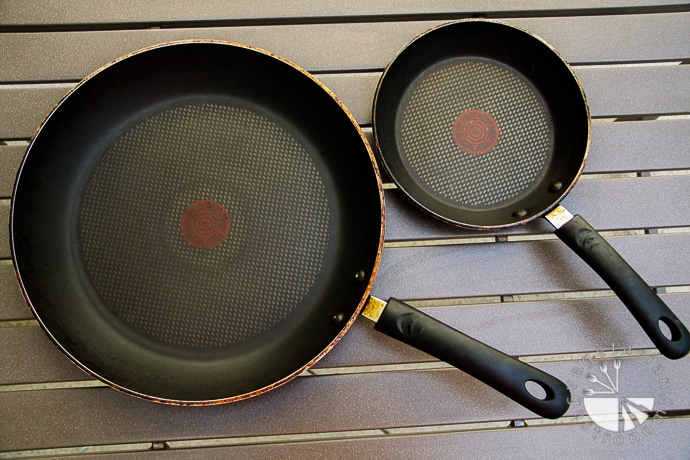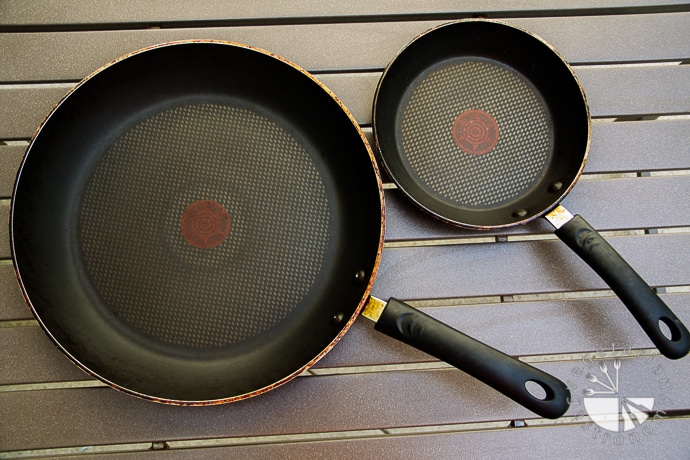 BUY NOW
What's the ONE piece of cookware I use practically everyday? My T-fal non-stick frying pan! This by far is my favorite all-around frying pan. Whether it's to saute some veggies, make a Thai dish, pan-fry some tofu, or make a quesadilla…this is my go-to pan! I've had these two pans for awhile now and have never had any issues of food sticking to the bottom or the bottom coating chipping off!
My brother bought them from amazon and insisted my mom and I buy them as well. It was perfect timing because my old frying-pan needed to be thrown away. I had over-used it and needed a new one. I have another expensive, heavy analon frying-pan, but for some reason everytime I've used it, I end up having to scrape food off the bottom of the pan leaving my dishes a mess at times!
Even if you don't cook very much, everyone needs a good non-stick frying pan. So I recommend this one…it's cheap, light-weight, and works great! I bought both the 12.5-Inch and 8-Inch pans, and am even considering buying another 12.5-Inch pan because I find myself using it so much and having to wash it throughout the day. The link below will take you to the product on amazon.
Nonstick Oven Safe Thermo-Spot Heat Fry Pan/Saute Pan – 8-Inch & 12.5-Inch
It's funny how the simple things make you so excited in life…this pan would be one of those things! =)
~ Anjali
Disclosure: There are affiliate links in this post.