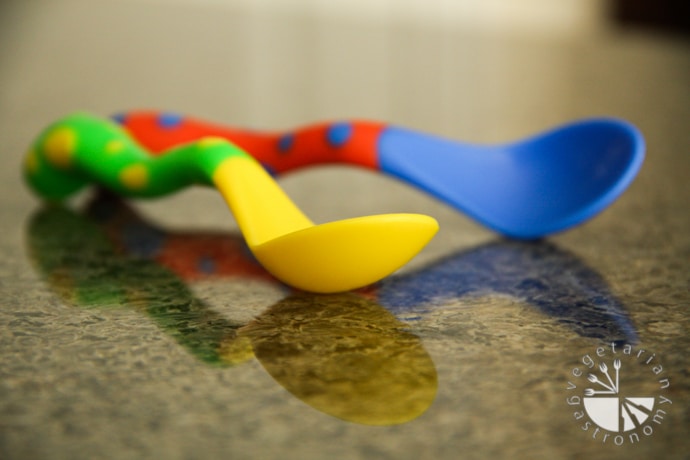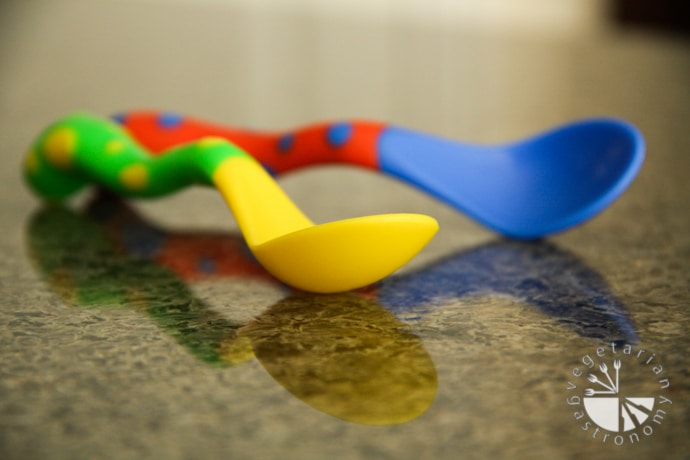 This is the second post of a series of infant and toddler utensils that I recommend based on our own use with my two little ones. Check out my first post in this series on Infant utensils.
My husband went to visit a friend in Boston and noticed their daughter use this Nuby Spoon and Fork
. At that time, we had been trying to get our son to eat by himself more often and had been searching for an easier spoon for him to use to avoid spilling everywhere. When my husband came back from his trip, he told me about these spoons and 2 days later they arrived at our doorstep via Amazon (prime)!
My son loved these spoons! Not only was he excited to try out the fun handle shaped utensils, but they worked like a charm…no more spilling food everywhere as he went from his plate to his mouth! They are deep, easy to use, fun, and colorful! If I had known about these Nuby Spoons and Forks sooner, I probably would have started the self-feeding process earlier with my older son! Whether you have a favorite set of utensils or not, try these out and add them to your drawer for your child to select from…I guarantee you will not be disappointed!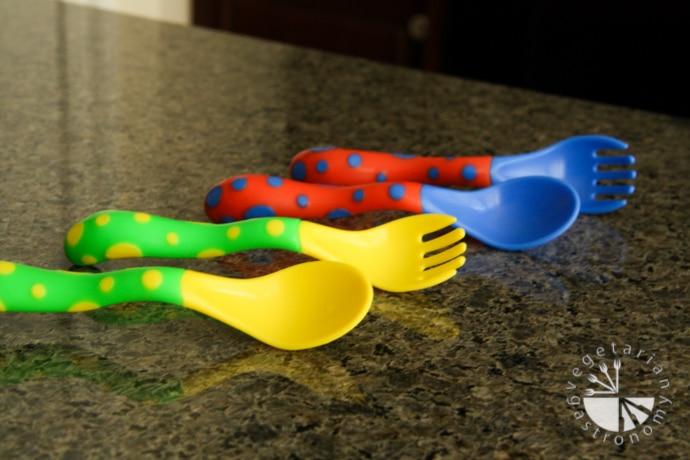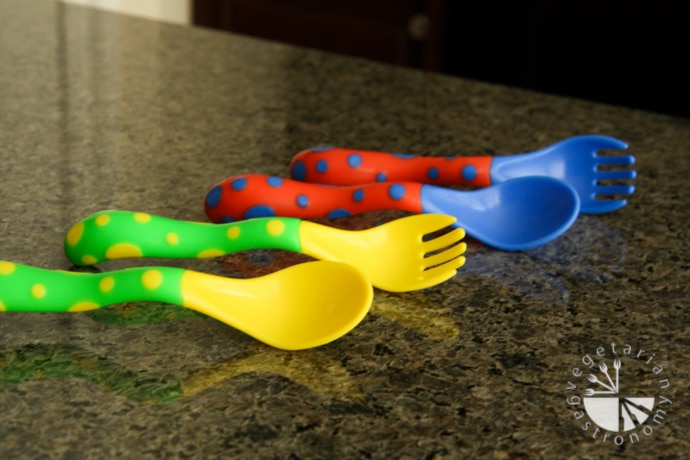 ~ Anjali
Disclosure: There are affiliate links in this post.