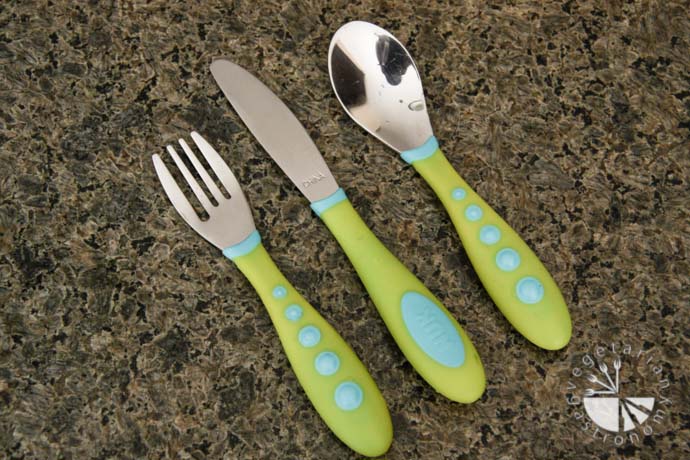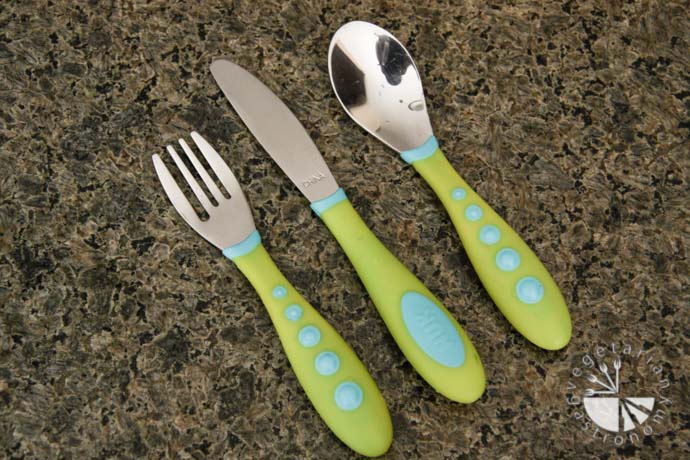 This is yet another post about toddler and kid utensils I recommend and use myself. For those of you just checking in, here are the previous posts on Infant and Toddler Utensils:
I just recently purchased more of these Gerber NUK spoons, forks, and knives. They are ideal for transitioning kids from toddler to adult utensils. I love how they have a fat handle for toddlers to grip, are perfect in size, and come in all sorts of fun colors. And quite frankly, some foods are just easier to eat with stainless steel rather than plastic!
The NUK forks are perfect for eating items such as fruit and pasta where you do not need to scoop anything (as opposed to the Nuby forks). Initially I was skeptical giving my son a stainless steel fork thinking he may hurt himself, but then realized that they were great in picking up anything that needed piercing. And on top of it, my son did great with the fork and loves using it!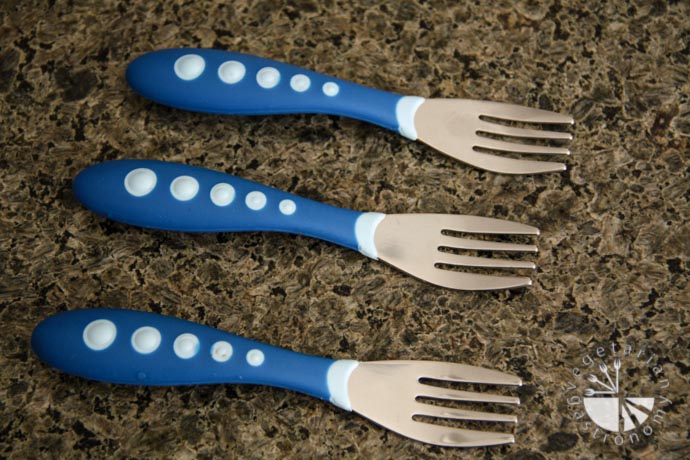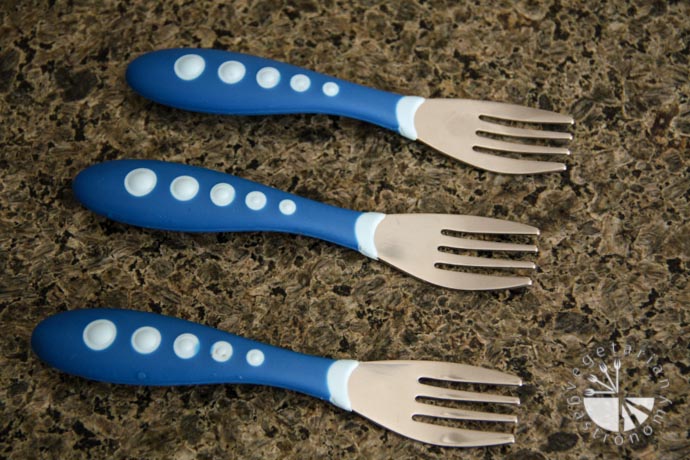 The NUK stainless steel spoon is great for scooping meals that are more solid in consistency because the spoon is nice and wide. I don't think I'd recommend the NUK spoon for meals such as soup (for that I'd recommend the Nuby Spoon).
Recently when we were at a restaurant, my son insisted that I teach him how to properly cut with a fork and knife. He must have seen us holding our food down with the fork while cutting with the butter knife or watched me cut his food into pieces and wanted to try it himself. I normally do not let him near a knife, but this time, he seemed to be genuinely interested in learning how to cut himself! In general, he is pretty responsible in nature, so I showed him how with my utensils and he did a great job cutting a piece of fruit! He was so excited that I recently decided to purchase this NUK cutlery set that comes with a spoon, fork, and knife. He was ecstatic when he saw them and I was proud as I watched him try to cut his own food.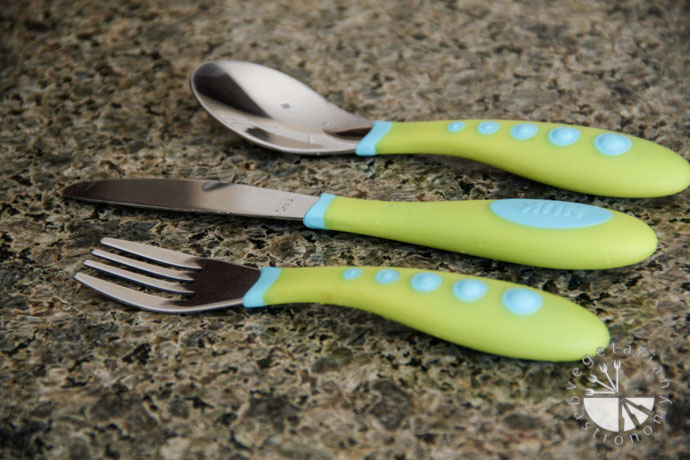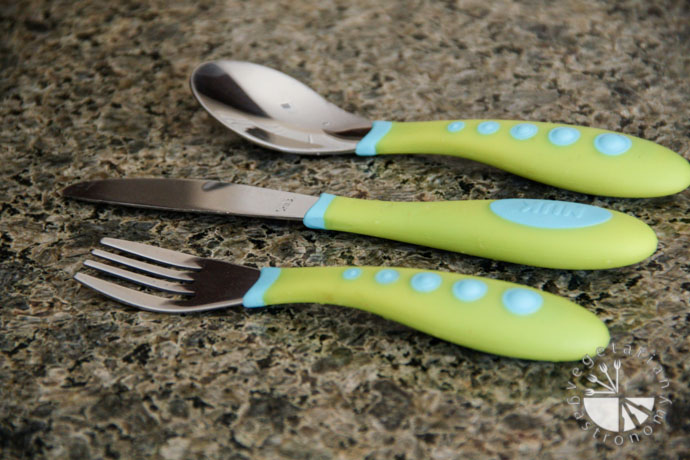 If you are looking for stainless steel utensils that are great to transition your toddler from the plastic to adult stainless steel, these Gerber NUK utensils are perfect! They usually come in packs of three (3 spoons, 3 forks, or a combination of 1 spoon/1 fork/1 knife). I own sets of all three types!