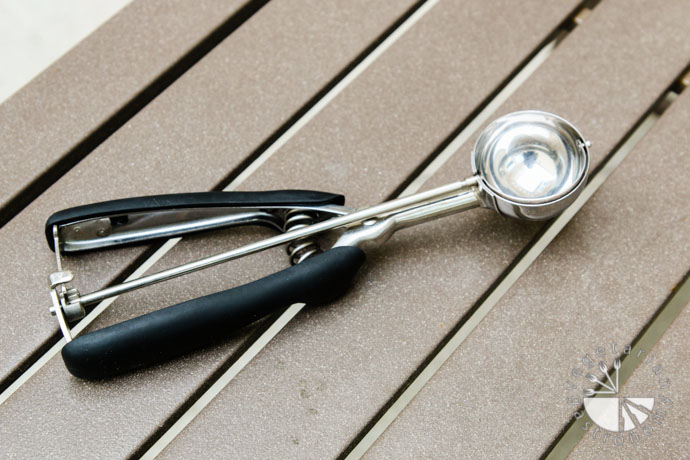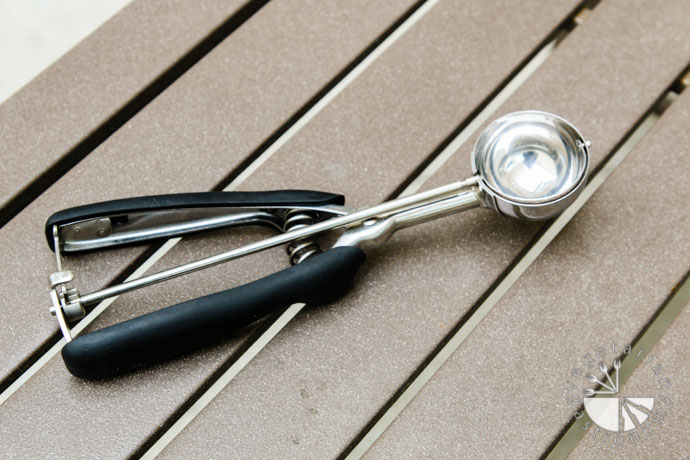 Do you have a hard time forming cookie dough into individual round balls that are somewhat the same size and shape? Or is your cookie dough so soft that it starts to stick to your hands as you're trying to roll them?
This Oxo Cookie Scoop has single handedly revolutionized my cookie making experience! Perfectly shaped, round cookies, and no more gooey/sticky hands! Not to mention having to spend the time to form all of dough into small round balls prior to baking them in the oven! Before I purchased this awesome tool, I always used my Tablespoon measure to scoop out the right amount of dough for each cookie, but even with that, I'd have to pry the dough off the Tablespoon each time. Basically, in my books, scooping out cookie dough is a tedious task that I don't consider fun, especially if I'm making a large batch of cookies, unless of course I'm using this Oxo Cookie Scoop
I haven't tried many other brands of cookie scoops, but I have used this one for the past few years and love it! It's extremely easy to use and has a great release mechanism so I can place the dough straight onto my baking sheet – saves me time and makes this step fun! The release mechanism works well even on sticky dough. I make Pumpkin Cookies at least a few times a year and if you've ever tried this recipe, you know how sticky the dough can be – forming it into nice round balls can be tricky. But with this tool, I can load an entire baking tray in no time and the cookies all come out perfect in shape and size!
The Oxo Cookie Scoop comes in three different sizes – small, medium, and large – depending on the size of cookie you want to make. I currently own the medium scoop, but I may be investing in the other sizes sometime in the near future for some of my chunkier cookie dough! You can easily purchase this scoop on Amazon (click here) or your local Bed Bath Beyond.
If you need some suggestions on what to bake using this tool, here are some of my favorite Cookie Recipes: