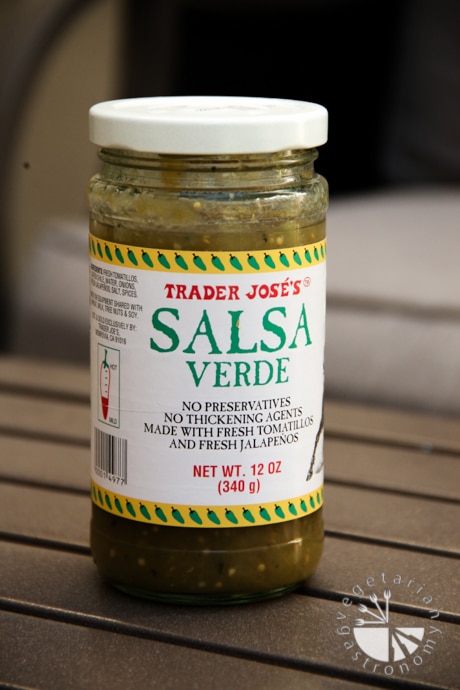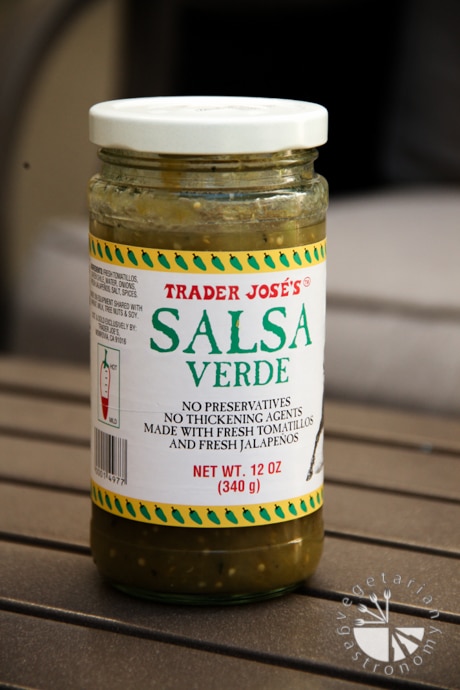 For those of you who follow my blog, you may have noticed that my staple go-to hot sauce for Mexican Food is Cholula! I eat it with everything and love the flavor!
Recently  I discovered this Salsa Verde from Trader Joe's. When I heard about it, I was extremely excited to try it out because I have yet to find a flavorful, fresh tasting green salsa that I can buy from the grocery store. Well, I have to say that after trying this Salsa Verde, my search is over (for now). This salsa meets all of my expectations and more. I've had this salsa with nachos, quesadillas, tamales, and enchiladas. And how that I'm thinking about it, I'm sure it would also taste great on a wet burrito. The only downside I have to mention about this salsa is it's lack of heat! It is what I would consider a mild salsa. So if you are looking for a very spicy green hot sauce, this product may not be the one for you. But I promise you that where this salsa lacks in heat, it makes up in taste!
This Salsa Verde has no preservatives, no thickening agents, and is made with fresh tomatillos and fresh jalapenos (as it states on the jar in the picture above)! The ingredients are very simple: fresh tomatillos, green chile, water, onions, fresh jalapenos, salt, spices. I highly recommend you pick up a jar of this on your next trip to Trader Joe's!
Anjali