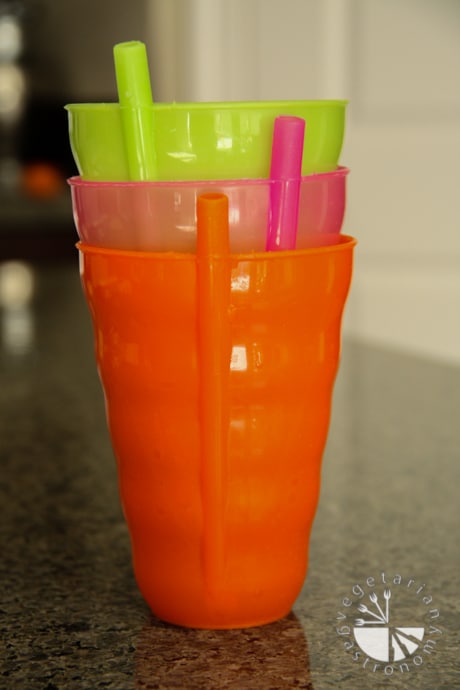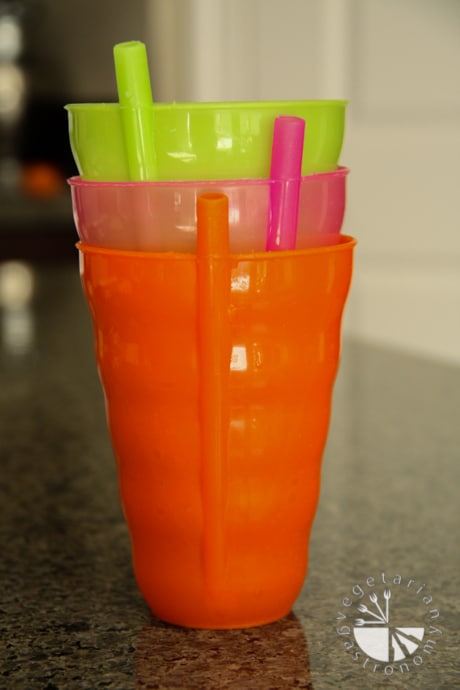 I have been using these two types of cups with both my kids for as long as I can remember. They are perfect for babies learning how to drink from a cup or straw and for toddlers/kids who want that independence to drink from adult-like cups on their own. Here are the ones I recommend:
My kids and I absolutely love the Sip-a-Cup Tumbler because of it's built-in straw feature! My son loves straws and drinks his milk up really fast when using them. So when I saw these tumblers at a friends house I knew I had to buy them! My 3 1/2 yr. old uses this cup at least 3x a day for drinking water, milk, and smoothies. My 15 month old also loves these tumblers and drinks water from them all the time. In fact, she learned how to drink through a straw using these cups. The tumbler is fun for the kids, nice and tall, dishwasher safe, comes in a variety of different colors, and is mess free because of the built in straw!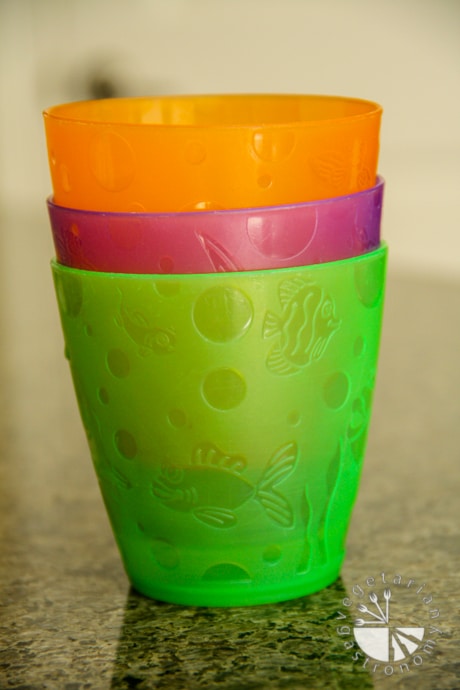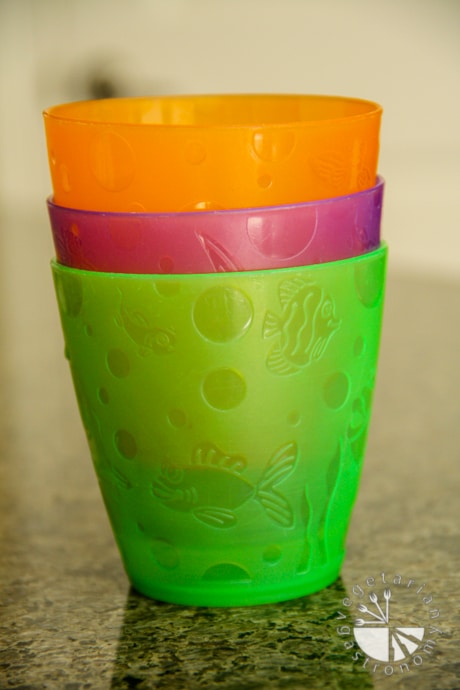 The Munchkin cups are very basic but perfect for toddlers and kids who want to transition to using adult-like cups. They are colorful, dishwasher safe, have fun shapes for easy grip purposes, and are of course plastic. Both my kids also use this cup on a regular basis!
If you have another favorite your toddler or kid uses, I'd love to hear about it!
Disclosure: There are affiliate links in this post.