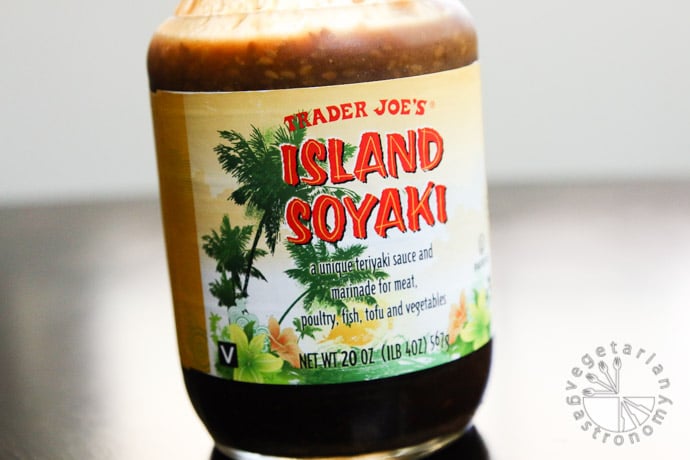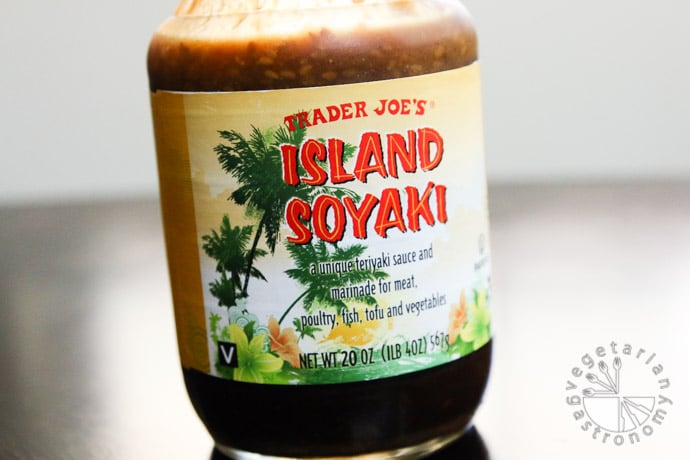 I'm a huge fan of Asian Cuisines, such as Thai, Japanese, and Chinese cooking. If you've ever made or browsed through my Thai-inspired dishes, you know that I like to make my own sauces.  I have definitely tried a handful of ready-made Asian sauces, but with the exception of Koon Chun Hoisin Sauce, I haven't really taken to any of them, even for a quick meal. It's difficult to find something that tastes as good as home-made sauces.
However, the Island Soyaki sauce from Trader Joe's is delicious. I've been using this sauce for over 5 years and can honestly say it's awesome! It's rich in flavor, has great texture, contains no preservatives, and is naturally made with fresh ingredients. This sauce is also vegan, but unfortunately not gluten-free due to the soy sauce base. Trader Joe's also makes another plain Soyaki flavored sauce, but I personally love this Island Soyaki much better because of the added sweetness from pineapple juice and texture from sesame seeds. The only one ingredient I add to this sauce is some Huy Fong Chili Sauce for some extra spice, which is the one lacking flavor. Otherwise, this sauce is perfect straight from the bottle and would be hard to match!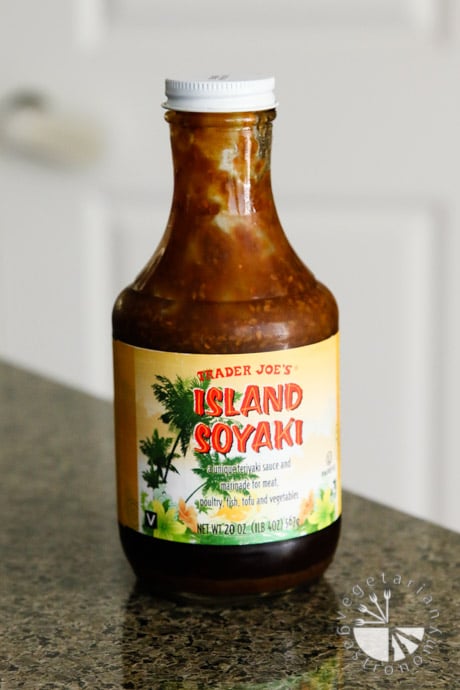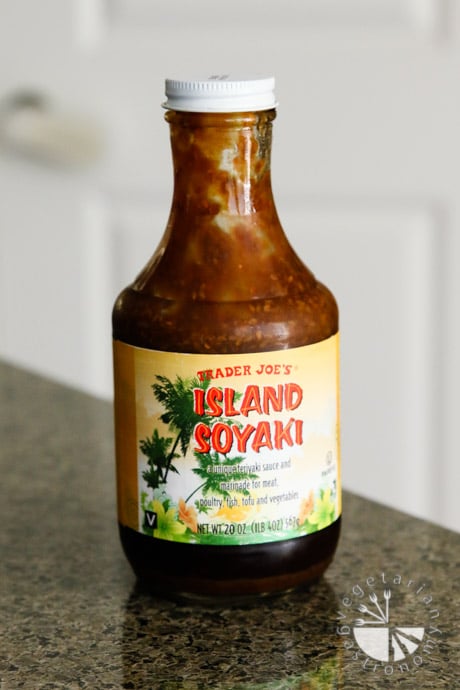 This sauce can be used to cook a variety of different dishes. I've personally used it over some pan fried tofu with green onions, rice noodles with sauteed veggies, veggie stir-fry, fried rice, veggie/tofu skewers, and as a dipping sauce. My favorite, by far, is some simple pan fried tofu with Island Soyaki, chili sauce, and green onions. It can be served as a side or even a meal with some brown rice. Even my kids love this sauce since it's not very spicy. At only ~ $3 a bottle at Trader Joe's, you have to give it a try.
What is your favorite ready-made sauce?
[subscribe_box]