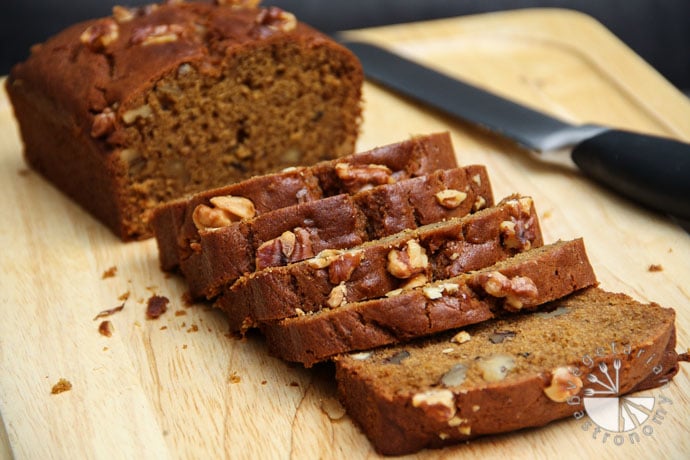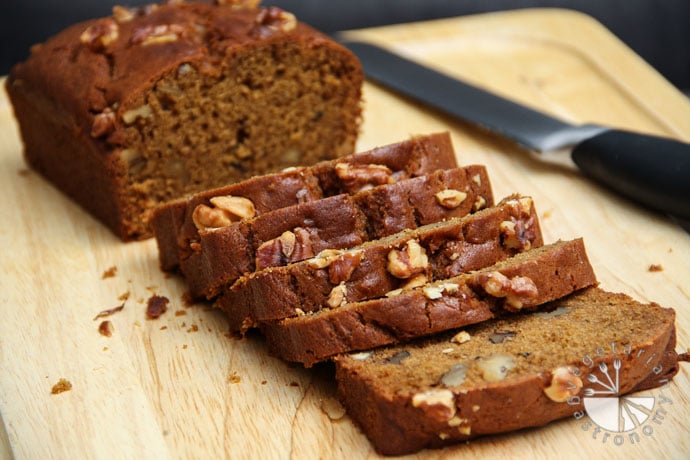 It's the season of pumpkins! Instead of starting this season off like I typically do with a batch of one of our favorites, Pumpkin Cookies, I decided to try out a new gluten-free vegan pumpkin cheesecake recipe I found online. Long story short, the cheesecake was a disaster. I tried fixing it a few times, but the result just did not taste the way I imagined it should. I knew I had to recover quickly from this disappointing pumpkin recipe. That same day I asked my cousin to pass along one of his favorite pumpkin recipes, and by that night, this freshly baked pumpkin bread squeezed it's way right up to one of my other favorites, Banana Nut Bread!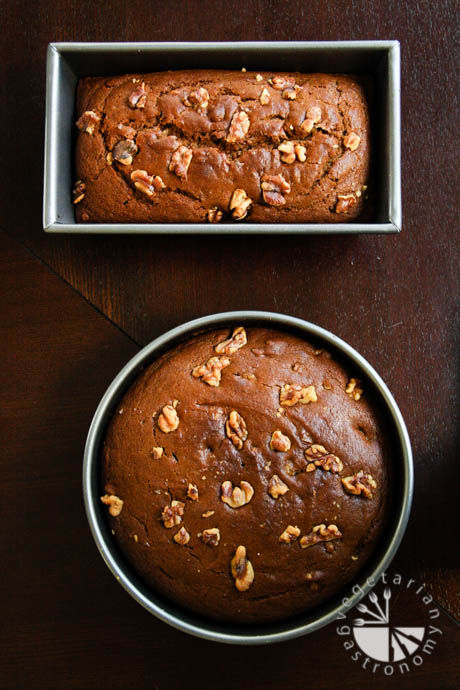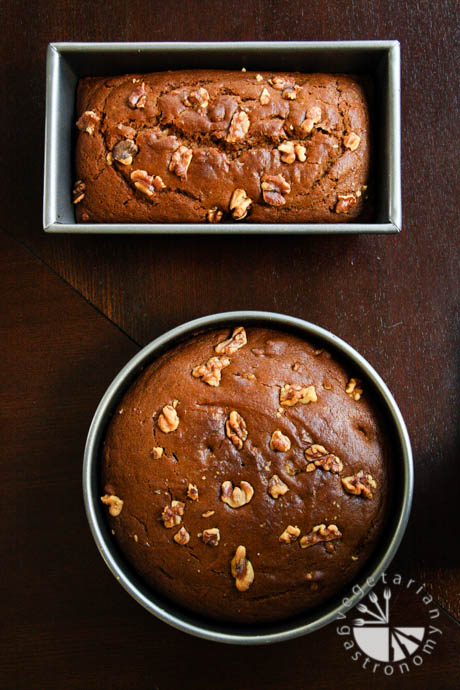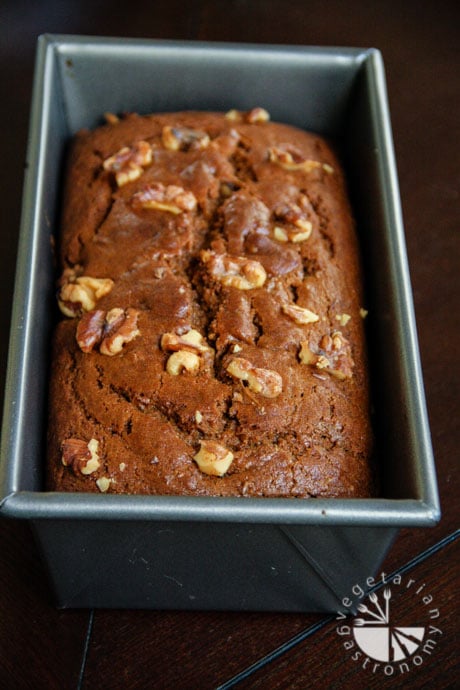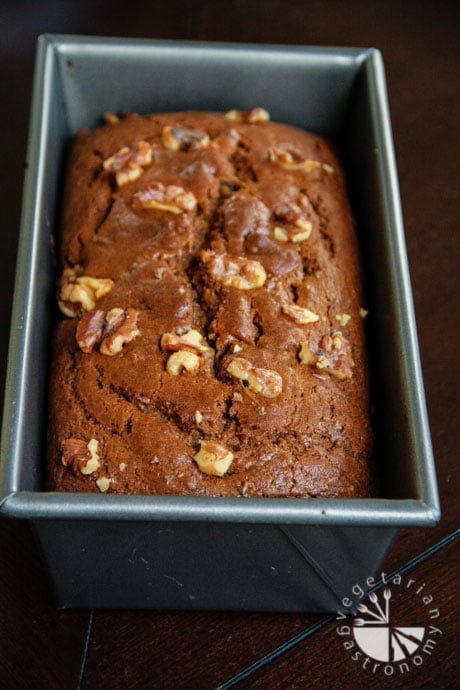 This recipe for pumpkin bread is from Joy the Baker. It contains the perfect blend of pumpkin and spices to create a moist, flavor bursting, nutty slice of perfection! The only addition I made to this recipe, as recommended by my cousin, was to add a small handful of shredded coconut and dark chocolate chips to the recipe. I've also made this recipe with just walnuts, as the original recipe indicates, and it turns out wonderful as well. Just depends whether or not you're in the mood for those additional flavors. This recipe purposefully makes two loafs because there's no way one would be enough. I'm thankful that pumpkin puree is available year around because I'm pretty sure this recipe will become a staple in our house!
As a side note, I haven't tried making this pumpkin bread gluten-free. But next time my brother visits, I'm planning on experimenting with a gluten-free version of this recipe! So look for an update soon!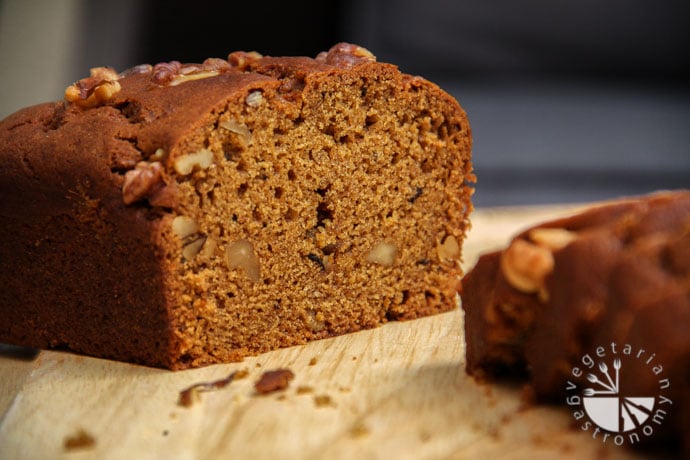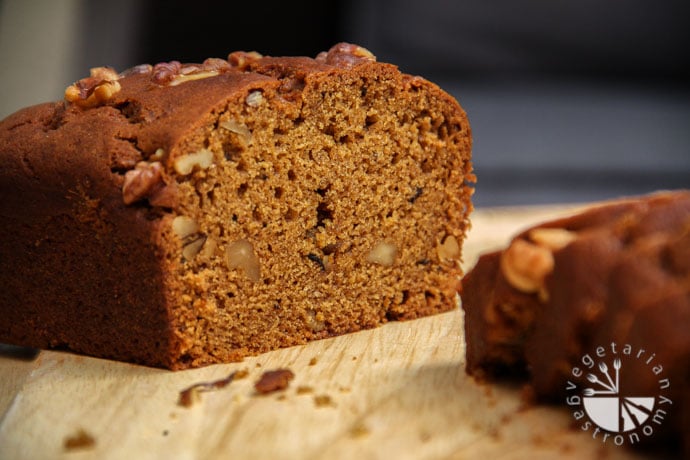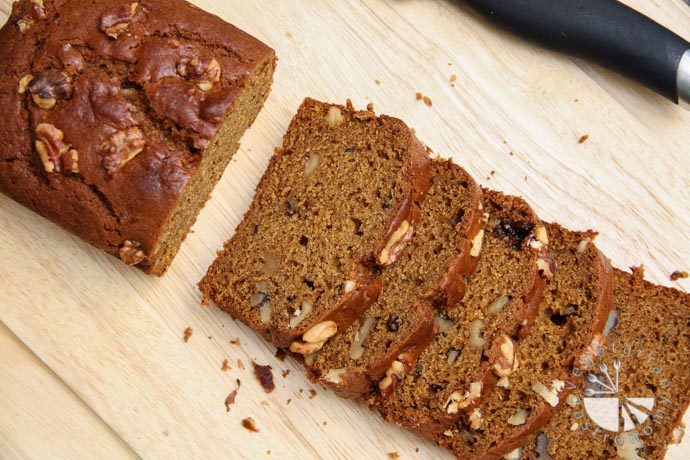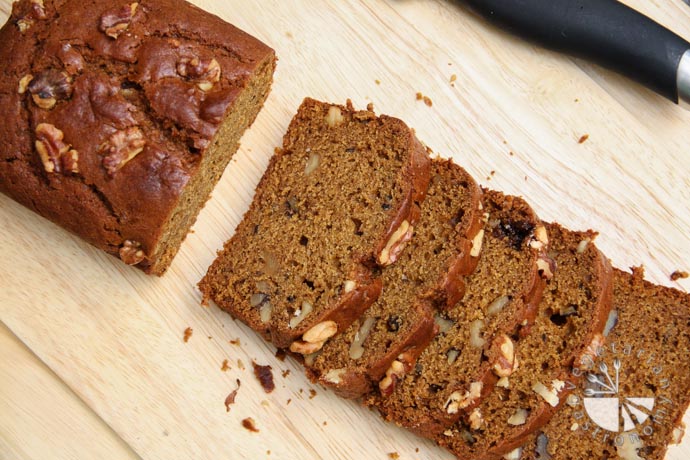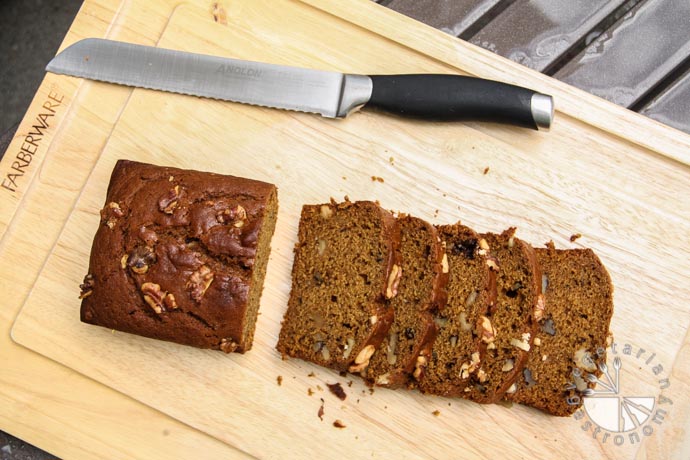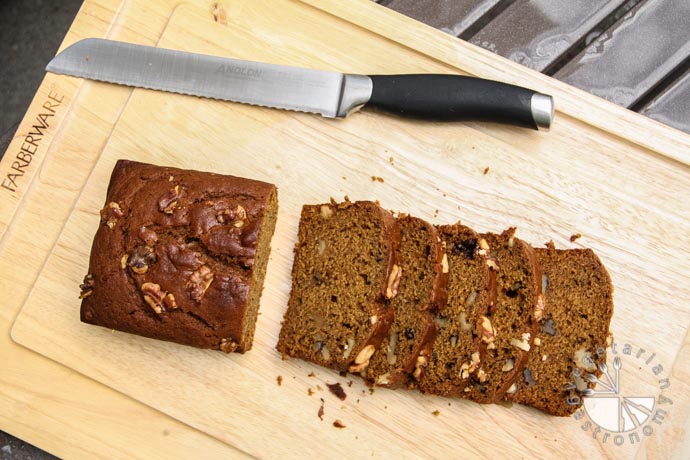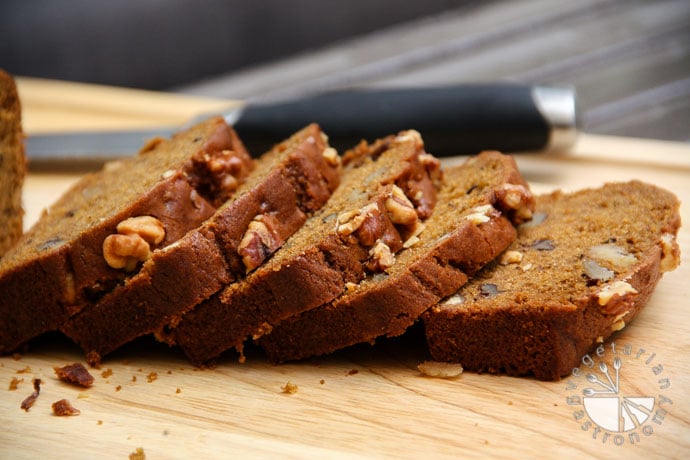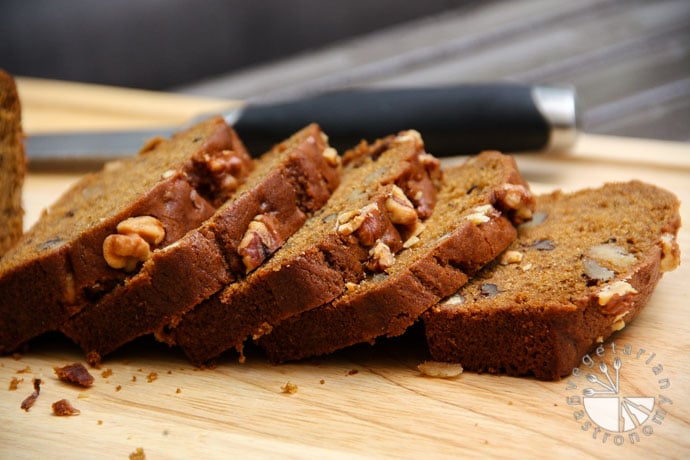 For the recipe, head on over to Joy The Baker website – Vegan Pumpkin Walnut Bread (vegan, contains gluten). I added some shredded coconut and dark chocolate chips.
[subscribe_box]