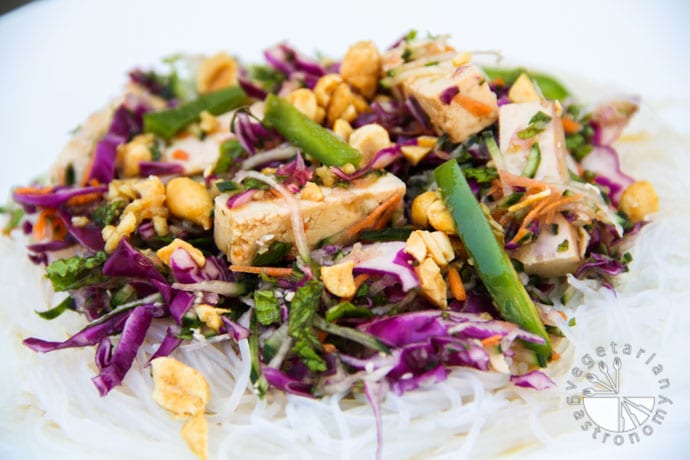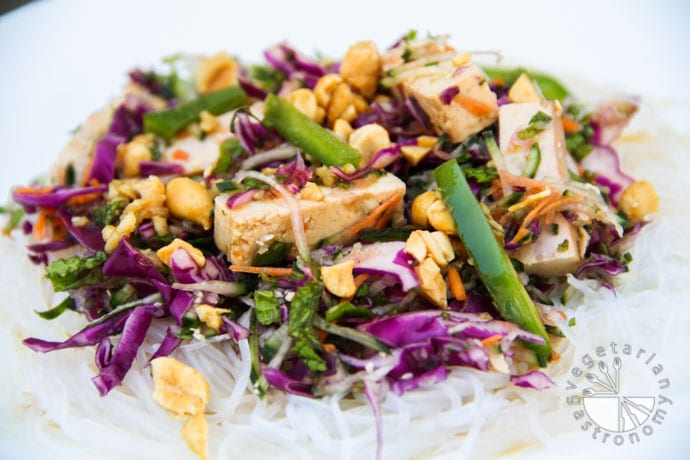 As always for the past 10+ years, every other month I get my issue of Vegetarian Times. I usually save the magazine to read while I'm on the elliptical at the gym. What better scenario then reading about food and recipes while burning calories to make room in my body for more food! =)
For those of you who have followed my blog since the beginning, you may recall that in a previous post I mentioned how despite the fact that I've been reading Vegetarian Times for many years, for some reason I rarely try out their recipes even though I bookmark them all the time. My husband makes fun of me because I have an entire cupboard full of magazines that I keep. If I recall correctly, the last recipe I made from the magazine was Black Bean Tacos w/Roasted Peppers & Onions. As a side note, if you haven't had a chance to try this taco recipe out, it's a MUST! They may seem ordinary, but the beans are absolutely amazing and very flavorful! I promise you will not be disappointed…by far my favorite tacos!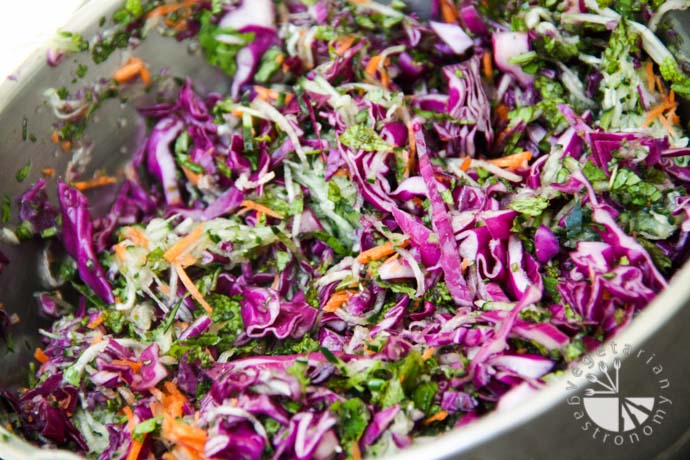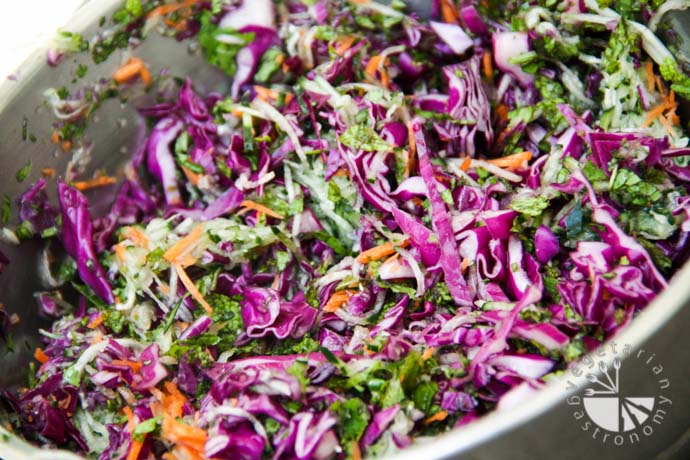 Rice Noodle Salad…this recipe was adapted from the Vegetarian Times March 2013 issue. Both the picture and ingredients caught my attention. This salad not only looks beautiful and vibrant, but has great flavor and is very filling with the baked tofu and noodles. It's very easy to prepare, especially if you have a Mandoline Slicer. The perfect fresh healthy summer salad to prepare for lunch!
I made a few minor changes to the recipe. When trying out the lemon juice mixture, I found the flavor to be a bit more lemony than I usually prefer, so I reduced the amount of lemon and slightly increased the amount of brown sugar. I also used plain savory baked tofu instead of smoked tofu because that's all they had at the grocery store. The rest of the recipe speaks for itself…so before the summer ends, give this recipe a try!
On a side note…today is my daughters 1st Birthday!!! I'm a little sad because I can't believe one year has already gone by so quickly! On the other hand I'm super excited to see what fun she has in store for us this upcoming year as she learns to walk, talk, and develop even more of a personality of her own! Happy 1st Birthday Anaya!!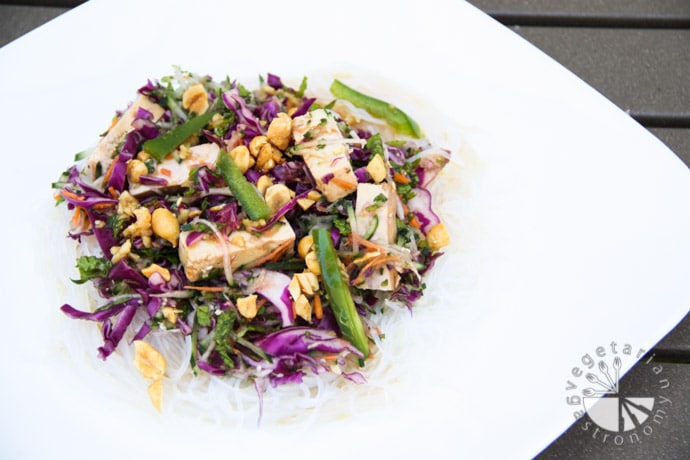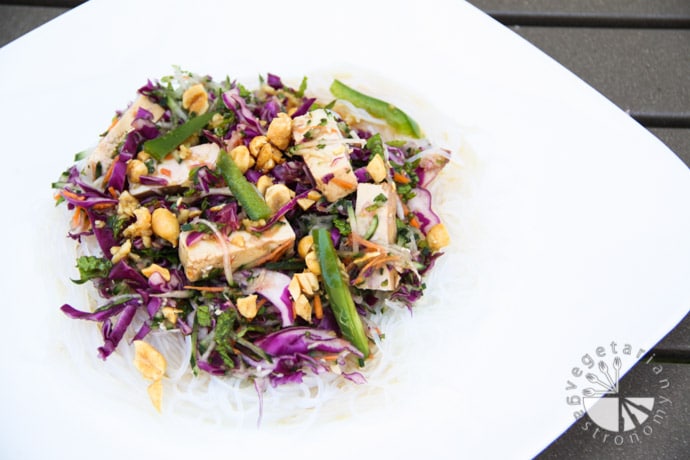 For the recipe, head on over to Vegetarian Times website – Rice Noodle Salad w/Baked Tofu & Vegetables (vegan, gf). I reduced the amount of lemon juice, and slightly increased the amount of brown sugar. I also used plain savory baked tofu.
[subscribe_box]