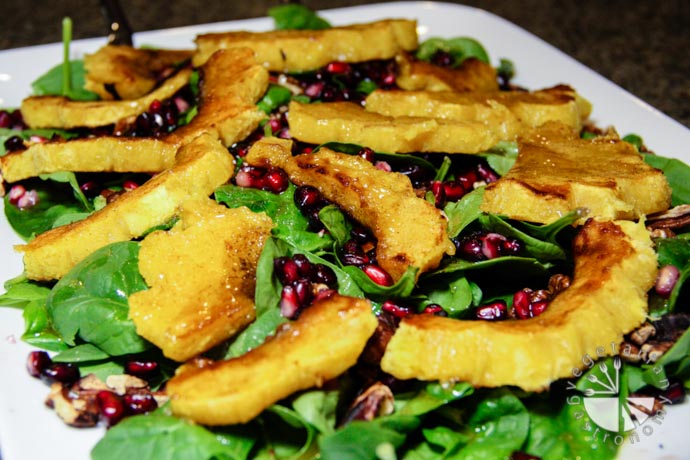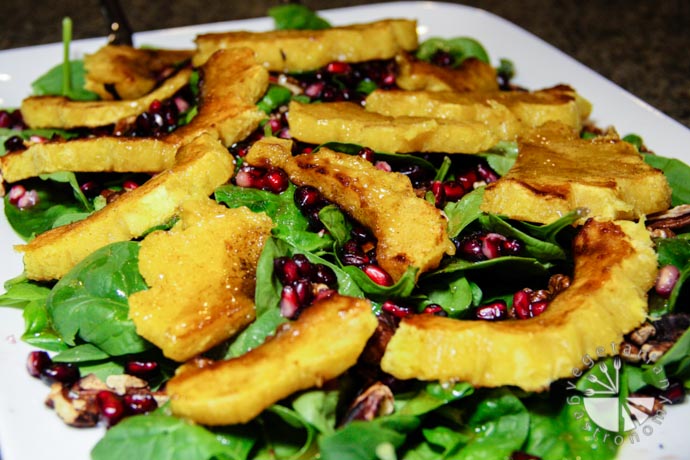 Great flavor combinations…
Gorgeous for the holidays…
Perfect for the winter…
Makes use of some great ingredients…
And of course…Simple and quick to make!
If you're wondering what I'm talking about, it's my new favorite salad recipe for this season – Warm Roasted Acorn Squash & Pomegranate Salad w/ Cider Dressing! I came across this recipe on Pintrest awhile back, right around the time I had just discovered how wonderful Spaghetti Squash was, and was instantly drawn to it for two main reasons: (1) I've always wanted to try roasting some acorn squash, and (2) The warm cider dressing looked mouthwatering!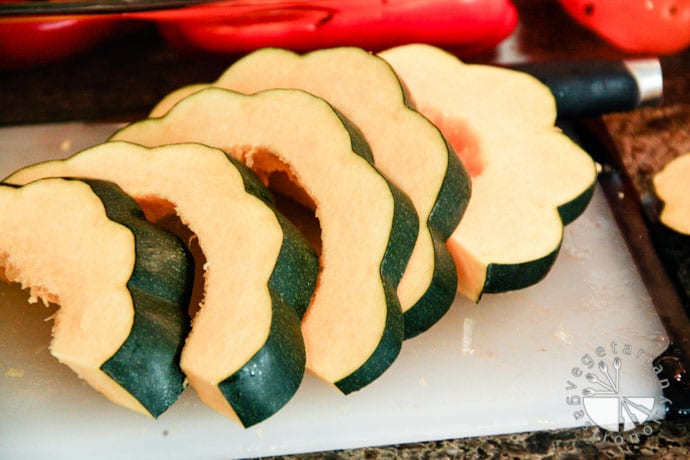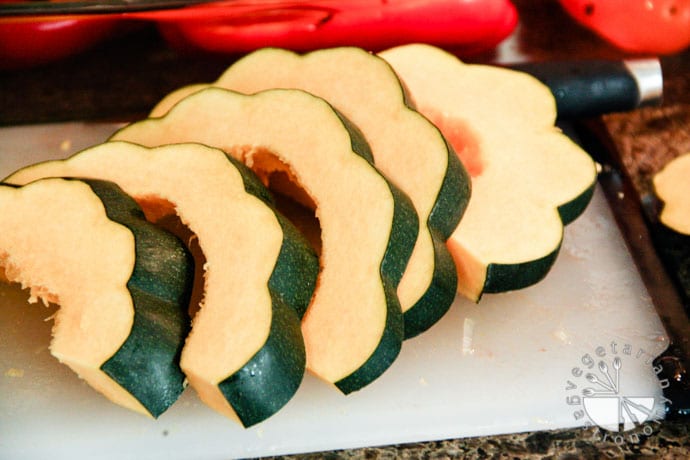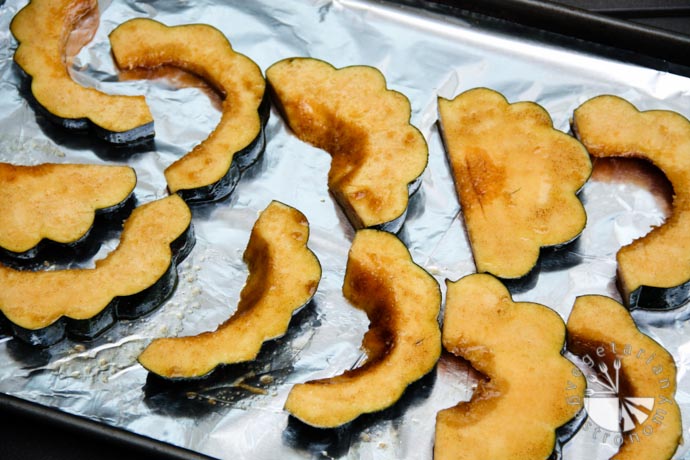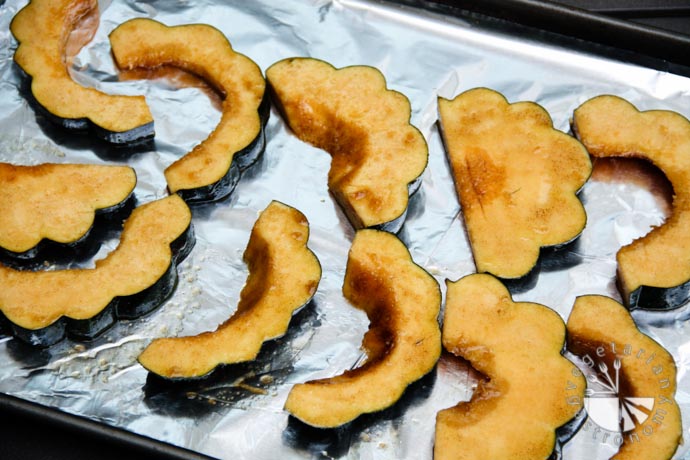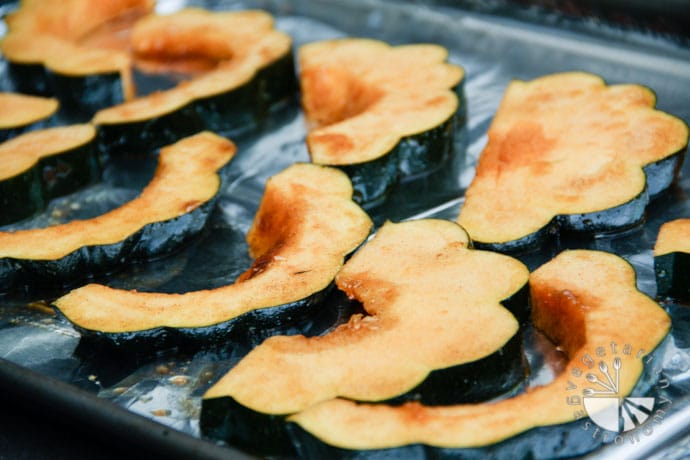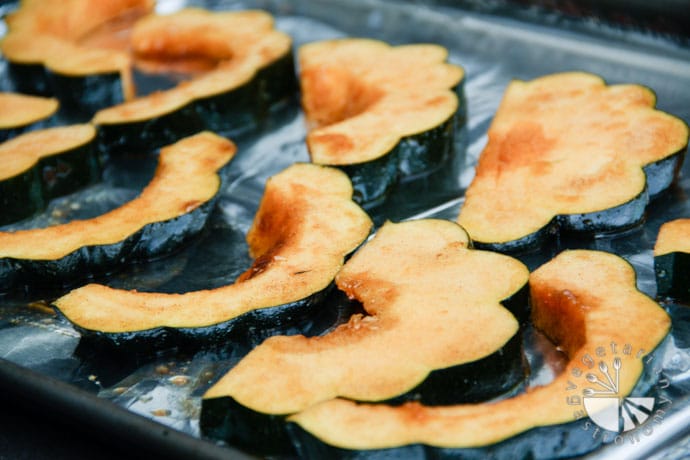 At that time, I was probably consuming 1 spaghetti squash a week because of how delicious it was! Acorn squash was always located right next to the spaghetti squash at the grocery store. I had been eying it for awhile but never bothered to picked one up, until I decided to make this recipe for Thanksgiving dinner. For those of you who read my last post on how to De-seed a Pomegranate, you already know I also had 7 pomegranates worth of seeds in my fridge ready to eat and use!
This recipe is from the website Will Cook For Friends. The main change I made was to use Spiced Apple Cider instead of Apple Cider for the dressing. The main reason was because I already had some Spiced Apple Cider in my fridge from Trader Joe's, and I knew the spiced flavors of the cider would only added to the richness of the dressing. I also slightly increased the amount of pomegranate seeds, reduced the amount of olive oil in the dressing, and used light brown sugar instead of dark brown sugar. Out of all the dishes I served at Thanksgiving dinner his year, this dish was hands down my favorite! I kept going back to it and even found myself picking at the last bits of pomegranate seeds and pecans coated with dressing after all the salad was gone!
The roasted Acorn Squash is also perfect to serve by itself as a side…my kids loved it!
If you've never had Acorn Squash before, now's the time to try it with this salad recipe! It's perfect to serve during the holidays this month and I guarantee you will not be disappointed!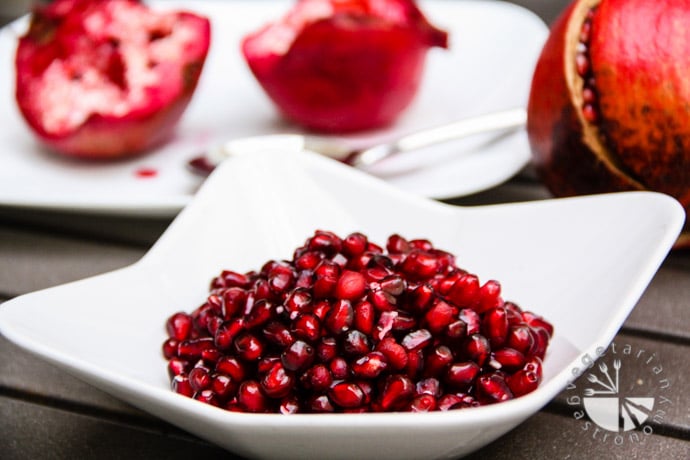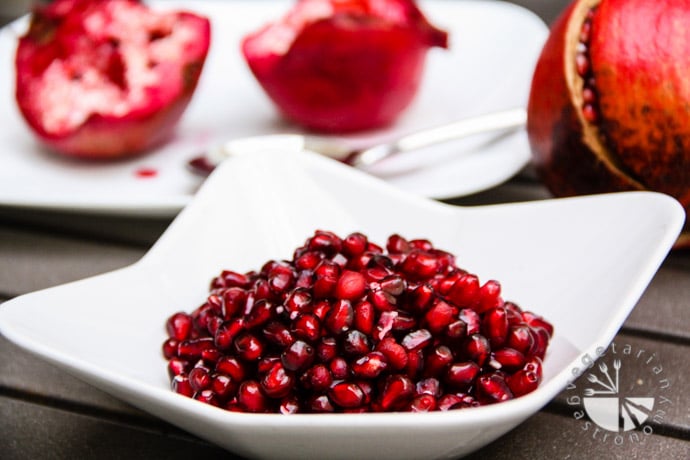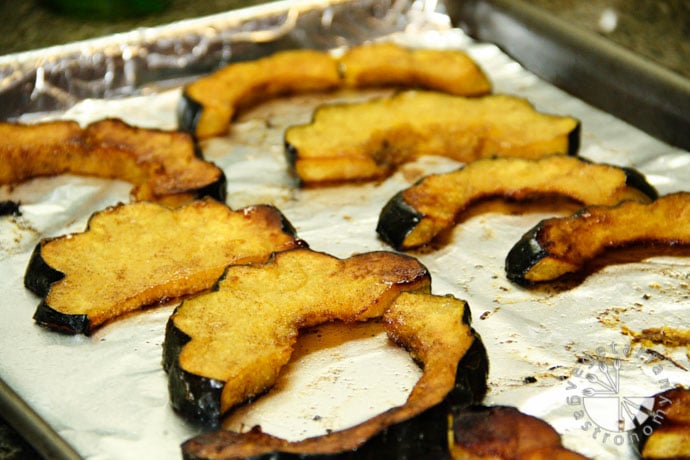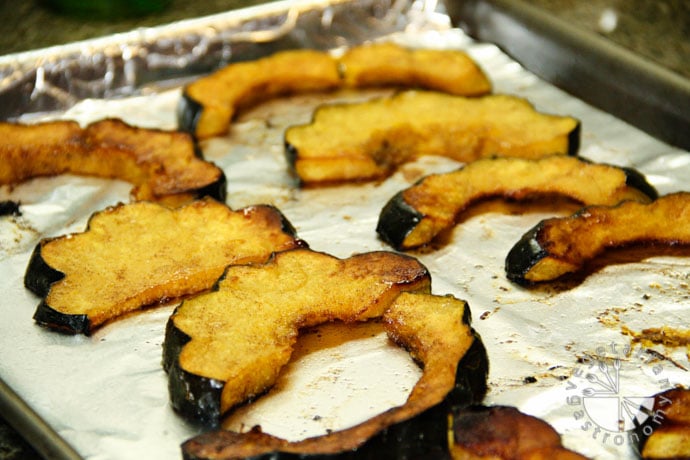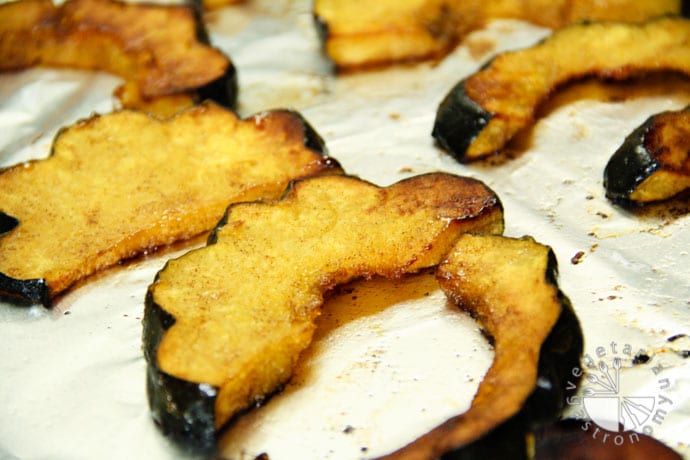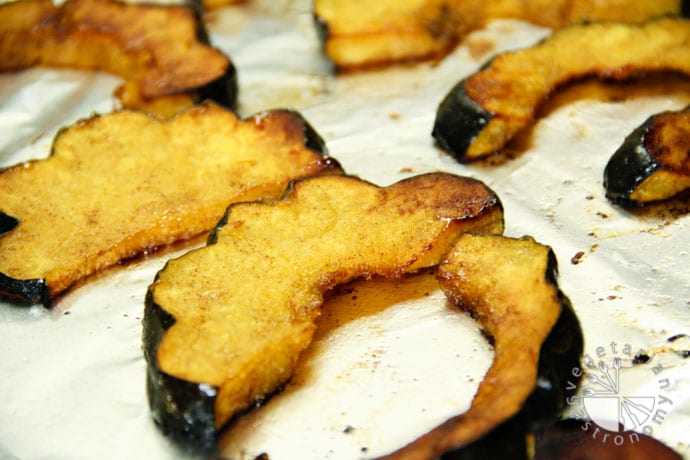 For the recipe, head on over to Will Cook For Friends Website – Autumn Squash Salad w/Pomegranate Seeds & Warm Cider Dressing. I used spiced apple cider, reduced the amount of olive oil, and used light brown sugar (instead of dark brown sugar).
[subscribe_box]