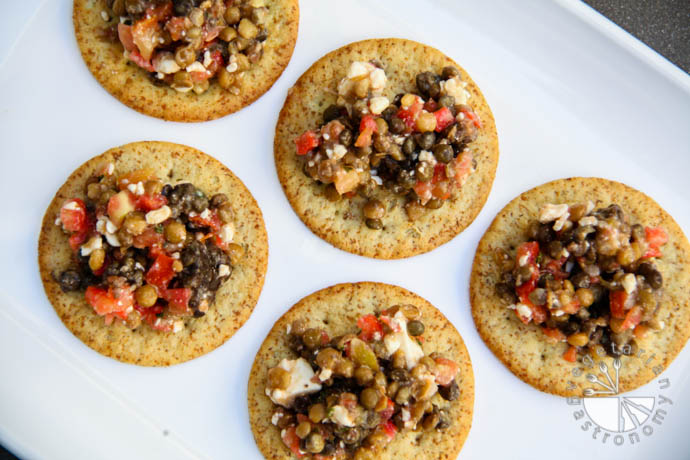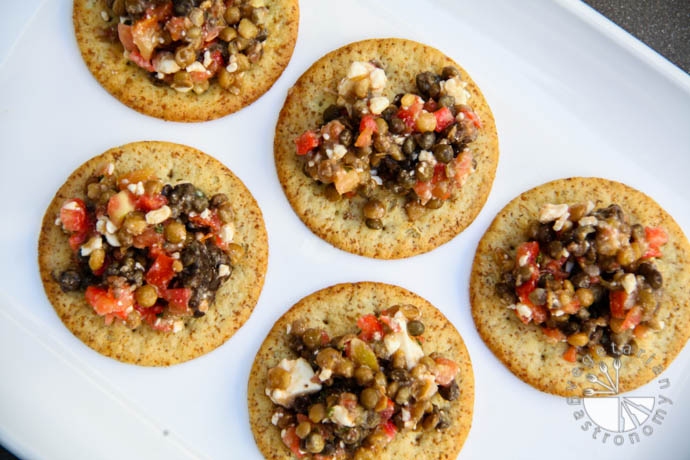 This past week was a bit rough! My family and I (just the four of us) had planned a mini-vacation to Newport Beach – relaxing pool-side, hanging out with the kids, and spending time at the beach! The morning after our first night there, I woke up with major shoulder and neck pains! Long story short, I spent the entire weekend on "vacation" laying in bed, drowsy from taking muscle relaxers, and in a lot of pain! Not my idea of a vacation. At least my husband did an amazing job managing two kids and one cranky wife, and was able to spend some good quality time with the kids (since I was out of commission the entire trip!).
Don't worry, there is a point to this story and this recipe post! Today, I'm finally feeling almost 100% better. But in the meantime, as soon as we got back I had some friends visiting for a few days and two kids to take care of while my husband was at work all day. So in times like these, you need quick and tasty meal or snack options! I can't claim this recipe because as you will see, all I did to make this was buy the ingredients from the store and combine them as is. I had a filling, devouring, appetizer or side to go along with anything else we made (or for me, this was my entire meal)!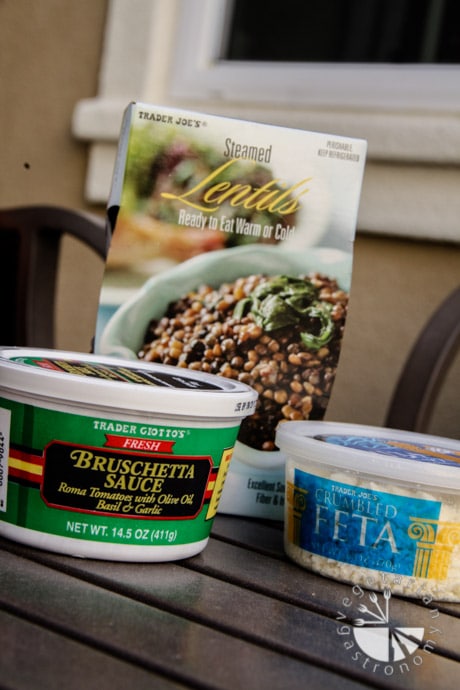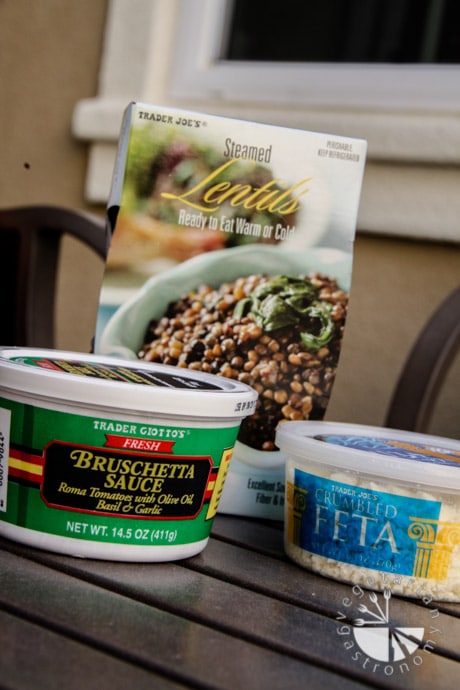 I originally had this dip at a friends place awhile back, and put the ingredients together myself for a quick appetizer to take to a potluck. I've made this several times as an appetizer for a dinner party at our house, and at my daughters 1st birthday party! It's extremely easy, requires no cooking or prep-work, and never fails to satisfy. I was contemplating for quite some time on whether or not to post this recipe because, quite frankly, it's a little too simple. But after our dinner party and my daughters first birthday, so many people emailed me to ask how I had made the dish! Not to mention, it was a huge hit this past week with my friends. So I decided that it deserved a post.
If you want a unique dish to add to your menu or take to a potluck, and don't have the time or energy to make something from scratch, definitely try out this recipe!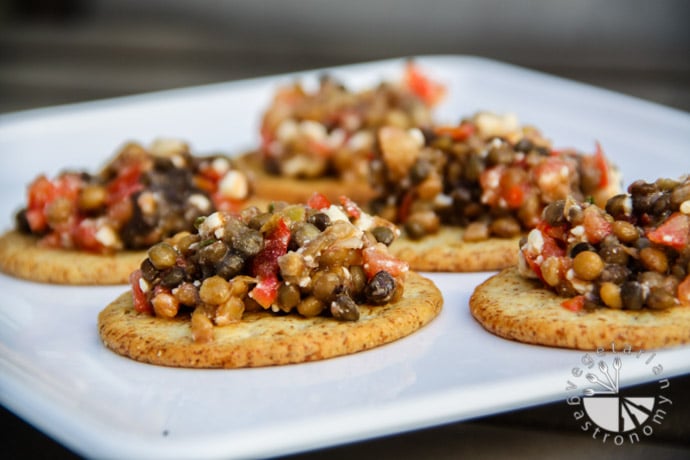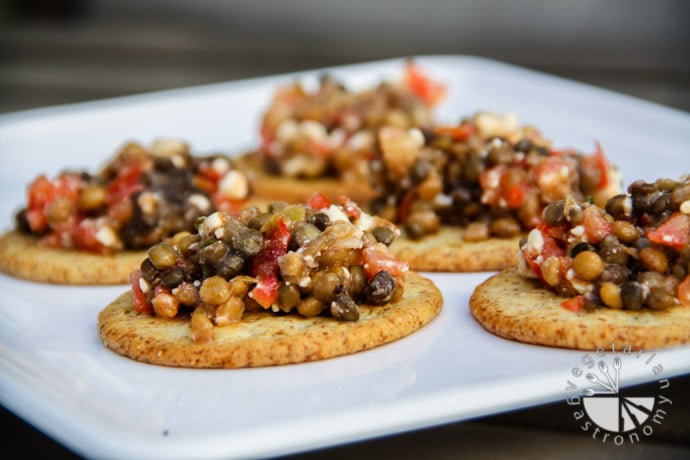 Lentil Brushetta Dip (gluten-free, contains dairy)
---
Ingredients:
1 (17.6 oz.) Package Steamed Lentils (from Trader Joe's)
1 (14.5 oz.) Container Fresh Brushetta Sauce (from Trader Joe's)
1 (6 oz.) Container Crumbled Feta Cheese (from Trader Joe's)
Breton Crackers, Original (or any other cracker/grilled bread)
Directions:
Combine and mix the first 3 ingredients in a large mixing bowl.
Serve cold with crackers on the side.
Notes:
For the gluten-free option, use your favorite gluten-free crackers or bread. Or simply omit the crackers! Be sure to buy the FRESH brushetta mix from TJ (NOT the one that comes in a glass jar).
7.8.1.2
274
https://vegetariangastronomy.com/lentil-brushetta-dip-gluten-free-contains-dairy/
www.VegetarianGastronomy.com
[subscribe_box]