Welcome! Vegetarian Gastronomy is a Vegan blog celebrating Healthy Living, Food, and Family. Through this website, I'm excited to share my passion for cooking and creating new recipes (find out more about my diet and recipes below), my culinary experiences, and my love of food. I'm a full-time mom of two beautiful kids and wife to an amazing husband. My goal is to help you cook, create, and try different dishes and flavors in your own home. I hope you find this website helpful, inspiring, and most of all, delicious.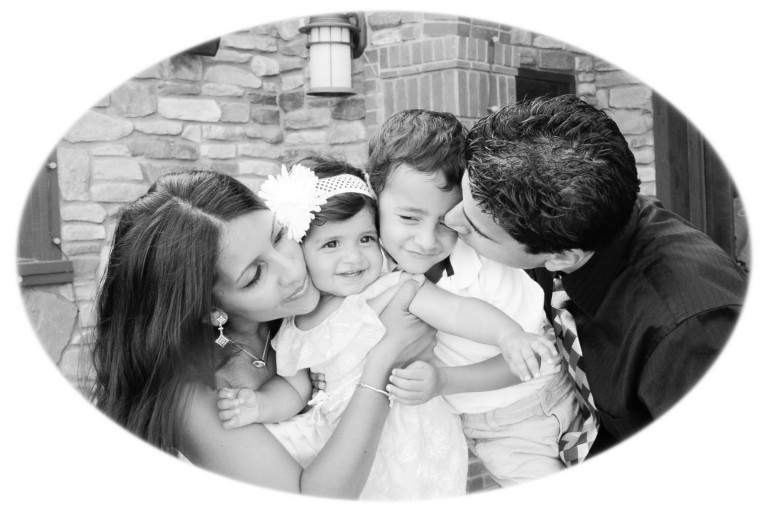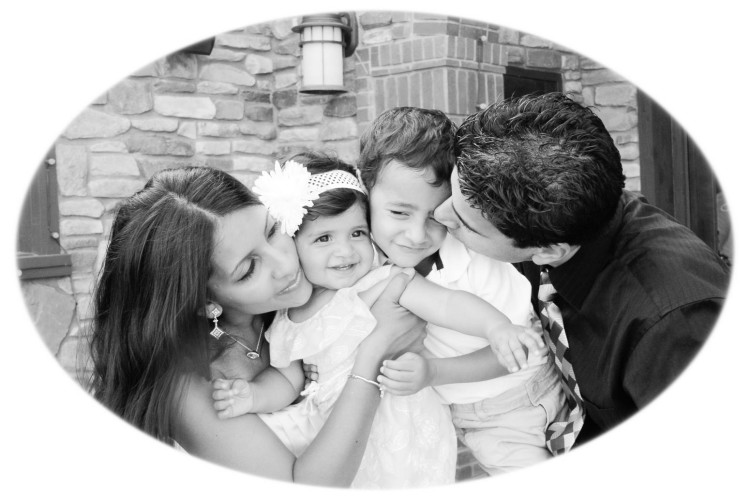 What Inspired Me to Start Vegetarian Gastronomy?
What you'll find on Vegetarian Gastronomy?
My Diet, Vegan-ism, & Why Gluten-Free?
50 Random Things About Me
WHAT INSPIRED ME TO START VEGETARIAN GASTRONOMY?
If you asked me today what my dream job would look like, I'd tell you that it would be to own a little café or local eatery, where I could simply cook, develop recipes, and be happy watching others enjoy my healthy creations. I would have never imagined 10 years ago, that this would be one of my passions in life.
This passion led me to create Vegetarian Gastronomy, a place for me to share my creations and recipes. After 8 amazing years of working as a Bioengineer, I quit my job to be a full-time Mom (one of the best decisions of my life) and decided to fully pursue my passion for cooking. My head is constantly swarming with new ideas. I love being able to create unique flavors using my favorite ingredients and to bring you a wide variety of healthy recipes for the entire family. In the process of raising my two young kids, I realized that healthy eating habits start forming at a really young age. It's important to expose kids at a young age to a variety of different flavors, ingredients, and plant-based foods in order to show them that healthy and clean eating doesn't equate to taste-less, boring, and bland.

Creating delicious food, finding new ways to incorporate ingredients, and developing recipes has become an addiction of mine, and I'm thrilled to be able to share this passion through Vegetarian Gastronomy.
WHAT YOU'LL FIND ON VEGETARIAN GASTRONOMY?
In a nutshell… Vegetarian, Eggless Cooking with many Gluten-free and Vegan options I'm VEGAN as of January 2015 (read more below)!
Whether you are looking for a particular cuisine (such as Italian, Mexican, Thai, or Indian),
…a simple meal (Garlic Pepper Tofu),
…appetizers for a party (Mini Walnut Sun-Dried Tomato Crumble Toastadas),
…something that you thought would be difficult but, in fact, is easy (Thai Basil Eggplant),
…new fun and healthy breakfast ideas (Pumpkin Pecan Breakfast Cookies),
…a healthy, yet amazing dessert (Chocolate Fudge Popsicles),
…comfort food (Creamy Roasted Asparagus Soup),
…something gluten-free (Double Chocolate Chia Cake Donuts),
…a quick fix for that mid-afternoon craving (Strawberry Hemp Milkshake),
…or a meal your whole family will enjoy, including your toddler (Creamy Carrot Tomato Pasta),
I hope you are inspired to try at least ONE recipe and enjoy it as much as I have!
If you need some help getting started, here are a few of my favorite recipes: Potato Fritter Sliders w/Chipotle Aioli, Banana Macadamia Nut Coconut Whip Pancakes, Penne a la Vodka, Caramelized Onion Roasted Eggplant Tomato Pasta, Chocolate Strawberry Almond Overnight Oats, Arugula Avocado Tomato Pine Nut Salad, Jalapeno Popper Herb Grilled Cheese, and Roasted Smoked Eggplant Curry. The list could just go on-and-on so I suggest you dive right in and find your own favorites!
Now you know a little bit about me and what my website has to offer. Whether you are looking for new recipes, information on my favorite kitchen appliances and cookware, ideas on school lunches, or simply browsing through the mouth-watering pictures, I hope you have fun perusing through the site!
To get emails of all the weekly recipes and posts I make, SUBSCRIBE HERE:
I also love hearing from all of you! Any feedback on this website is always welcome, or feel free to contact me, but I do ask that you PLEASE try to be respectful and keep this place positive.
MY DIET, VEGAN-ISM, & WHY GLUTEN-FREE?
Whether you have an allergy, are gluten-free, vegan, or have any other dietary restrictions, simply put, Food should taste Good. This site is here to show you just that and to help you easily create wholesome healthy and tasty meals for the entire family in your own kitchen.
My Diet & Health. Although I do try to be healthy on a daily basis, I love all types of food and tend not to restrict myself. You will notice that over the past two years, I have moved towards a 100% vegan diet, try to avoid processed ingredients, and use natural sweeteners when possible, although I do believe that everything is okay in moderation.
My Vegan Diet. All the recipes on this website are not only vegetarian, but also eggless, and many of the recipes from the past two years are also vegan or have vegan options. I grew up vegetarian all my life, and in January 2015 I finally become VEGAN for ethical reasons. Becoming vegan was something I had been aspiring to achieve for the past two years now (mentioned in my Best of 2013 Post), and finally in January 2015 I decided to give up dairy all together. The guilt of consuming dairy finally got the best of me, and I'm thankful for this. It has been one of the BEST decisions of my life and surprisingly, a very easy transition. I've had a lot of awesome vegan blogger friends and a few vegan family members that have been extremely supportive and inspirational through the change, including my husband, and I don't think I could have done it without them. If you are looking for more information on veganism or looking for some inspiration, please do not hesitate to contact me. If you're looking for more information, visit My Journey Towards a 100% Vegan Diet Page where you'll find some frequently-asked-questions and a few sites which have helped me along the way.
Why Gluten-Free? My brother was diagnosed with Celiac Disease back in 1999, and has since led a gluten-free (GF) diet. At the time of his diagnosis, there was very little awareness and information about gluten intolerance and leading a gluten-free diet, let alone gluten-free cooking and recipes, especially where we lived. Not only did we constantly get restaurants stating dishes were gluten-free when they clearly contained wheat, but we also had to call food brands on our own to find out if their product was entirely GF. There were hardly any gluten-free products available at the time, and those that were available, generally did not taste that great.
Now, fast forward to 15 years later, we have a food industry well-educated in gluten-free foods. There have been amazing strides taken by restaurants, grocery stores, big name food brands, etc. to become gluten-aware and carry gluten-free products. Helping my brother follow a gluten-free diet and better understanding the effects of gluten on the body has inspired me to be more conscious of gluten consumption in my daily cooking, at restaurants, or when shopping at grocery stores. For people like my brother, it's a wonderful new world these past few years and he's now able to enjoy many dishes he had missed for so long. Although I do not personally follow a 100% gluten-free diet, my family and I are very gluten aware in our daily cooking and everyday lives. I'm always inspired to develop recipes which are naturally gluten-free. So whether you have Celiac Disease, a gluten intolerance, or just want to cut/reduce gluten from your diet for health reasons, the majority of my recipes on my site are, or can be made, Gluten-Free.
BUT WAIT, THERE'S MORE…
Here's a fun list of 50 Random Things About Me and some Frequently Asked Questions.