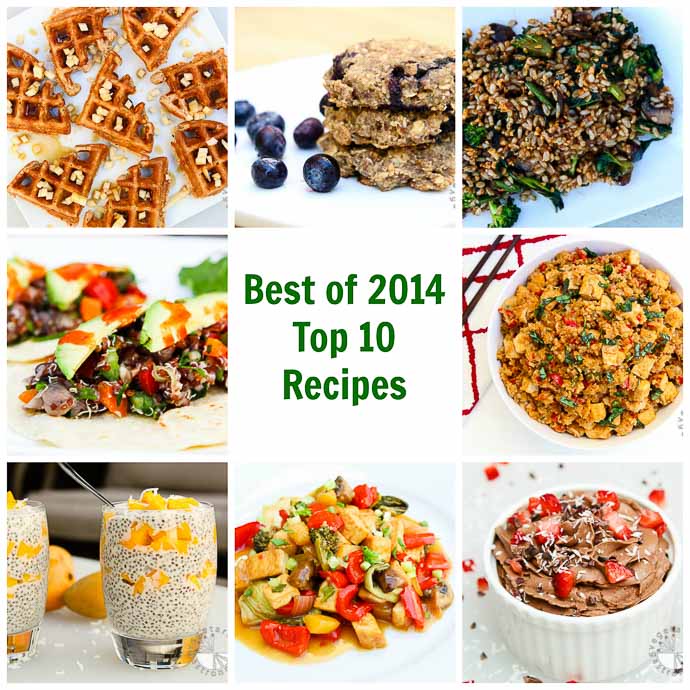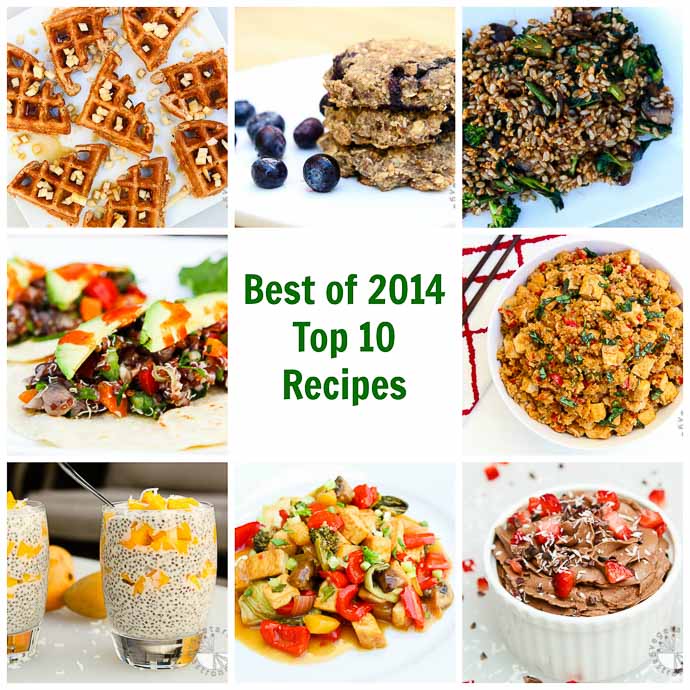 Here it is…the Best of 2014!
The Top 10 Most Visited Recipe Posts on Vegetarian Gastronomy
(based on traffic)
It's the end of the year… a great time to reflect on the past year and look ahead to the year to come.
Last year I thought it would be fun to put together a post showcasing the Top 10 Most Visited Recipe Posts on VG, and also reflecting on the previous year and plans for the upcoming year. It was both inspiring and saddening to reread my Best of 2013 Post, and makes reflecting on this past year that much more difficult. But, I'm ready to take only the positive from 2014 with me and am looking forward to making 2015 a great year!
In the spirit of the New Year, it's a great time to look back on 2014.
2014 has been the most difficult year in my life. I have been reflecting almost every day since my Dad passed away this past June.
Although I've had a very difficult year, I also have many wonderful memories, milestones and things I'm thankful for:
Family & Health. This year especially, I'm thankful for my family and for good health.
Last year ended with my Dad having fought and won his second battle against cancer. He started the year 2014 cancer-free. We were all hopeful for a cancer-free year, but two weeks later in January of 2014, my Dad was once again diagnosed with Lymphoma. After a long and tiring battle, my Dad passed away this past June. I lost the greatest man I knew in my life… I lost my father. When I think back to all the events that happened the last two weeks of his life, using the word 'miracle' to describe the events and how everything came into place the last 3 days of his life would be an understatement. My Dad passed away peacefully, with no pain meds, at home, with all of us by his side holding his hand. The fact that he passed with little suffering gave my family solace and the ability to think positively and move forward. I'm thankful for my amazing Mom who has shown more strength these past few months than anyone I know. She has really pulled herself together and has been there for us, while she herself is coming to terms with her own new life without my Dad.
Seeing someone you love slip away makes you really study life. I feel extremely fortunate to have a healthy family and also for their unconditional support. These things keep me positive and keep me going.
Cooking & Being in the Kitchen. I now know more than ever, after this past year, how much I thoroughly enjoy being in the kitchen, cooking and experimenting, and coming up with new creations! I had little motivation for anything after my dad passed. However, I learned how therapeutic, uplifting, inspiring cooking has become for me. Right after my Dad passed, I spent a few days with my brother, harvesting vegetables and herbs from his garden, and cooking anything and everything I could think of in effort to use all the harvest. I spent that time in the kitchen together with my family and I can honestly say it took me away from reality for a moment, in a place where I could actually feel happiness and breathe. I'm thankful every day that I have a passion for cooking.
This Site, Vegetarian Gastronomy. More than being thankful for having a passion for cooking, I'm thankful that I have a place to actually share that passion with all of you.
This site has now become part of me and I truly enjoy writing posts, sharing recipes, connecting with all of you, hearing from my regular followers, meeting with other foodies and bloggers, and further developing my site. Over this past year, I've learned and grown a lot in terms of how I cook and bake, and have had a great time experimenting with new flavors and ingredients.
This past August, I ran my very first successful cooking class at the Whole Foods Market in Del Mar, San Diego. So successful that I have been invited back on a regular basis to run classes there on site. I'm very excited about this partnership, because it gives me the opportunity to show others how easy it is to prepare simple, delicious food and put my recipes into action. I've had a chance to meet some great people and am loving all the positive feedback! This past November, I was asked to participate in a World Compassion & Vegan Day Event in Orange County. I ran a demo showcasing my Four Bean Quinoa Veggie Tacos, and had a booth with many different food samples, recipe cards, and cooking tips. What a fun event and a great opportunity to connect in person with so many different people!
It's been exciting to have had a number of recipes featured on several sites (without ever having submitted any recipes myself), such as Huffington Post, BuzzFeed (twice!), Vegetarian Times Magazine (sept issue), Foodista, etc. I've also had the opportunity to guest post for a few great blogs this past year. I have more than quadrupled my number of subscribers in the past year alone with very little marketing (if any). Vegetarian Gastronomy is now on Instagram, with over 2000 followers! I never knew all the lovely people I'd meet and connect with over on Instagram. I also have over 1000 followers on Facebook (yay, I finally made it over that 1k mark!).
Although I am not as far as I expected with goals I set out at the beginning of the year, I am quite surprised at the progress I've made with this site. I have so much more I want to do and am excited to see how this site will grow in 2015. A huge thanks to all of you, which brings me to my next point…
To All Of You. Thank you for all the continued support through comments, 'likes', and recipe pictures over the past year. Thank you for all the kind words here on this site, via email, on Facebook, on Instagram, and in person. I love hearing from all of you and enjoy the feedback! If there are any recipes you'd like to see on this site (I already have a running list from some of you), any functionality you'd like to see added, or any suggestions at all, please don't hesitate to contact me.
2015 – I'm excited for what I have in the works this coming new year!
As you know, I didn't quite get through most of my goals for my site this past year. So you can guess, my mind is now going crazy with new recipes, ideas, and a list that keeps growing of things I want to implement and changes I want to make on this site.
Being a stay-at-home mom with a 2 and 4 year old with me almost full time leaves me with very little time to work. I've struggled with this a bit this past year since my mind is going much faster than I have time to spend on this site. I love my time with then, and this age is absolutely adorable, and I'm trying to cherish every bit of it. This coming Fall, there'll be a big change in my life as my son enters kindergarten and goes to school full-time, and my daughter starts preschool 3 half days per week. As excited I am about this ME time, I know the mom in me is already dreading the day I have to start sending my son to school every day for the foreseeable future. But this ME time also means official "work" time I can dedicate solely to this site!!!
One of my goals this year (continued from last year) is to start a monthly newsletter to be sent out to those of you that SUBSCRIBE to this blog via email! I'm excited to present all kinds of extra cooking tips, recipes, and more fun stuff you will not always see on my website! So if you haven't done so already…
SUBSCIRBE below – it's FREE!
I'm working on putting together my first eBook of Toddler School Lunches for all of you. I've also received a few requests from some of you to come out with a meal plan for the week, and I hope to put that together sometime this year as well. And of course…many NEW fabulous Vegetarian recipes already developed and many more in the works coming your way soon, starting off with one of my favorites coming to you next week!
And finally… here it is. The Top 10 recipes based on traffic, in addition to some of my personal favorites from 2014…
Top 10 Recipes of 2014 (based on traffic)
1. Fresh Mango Coconut Chia Seed Parfait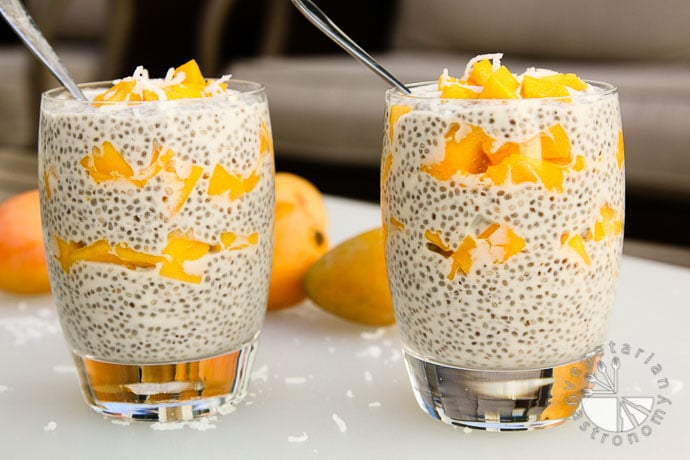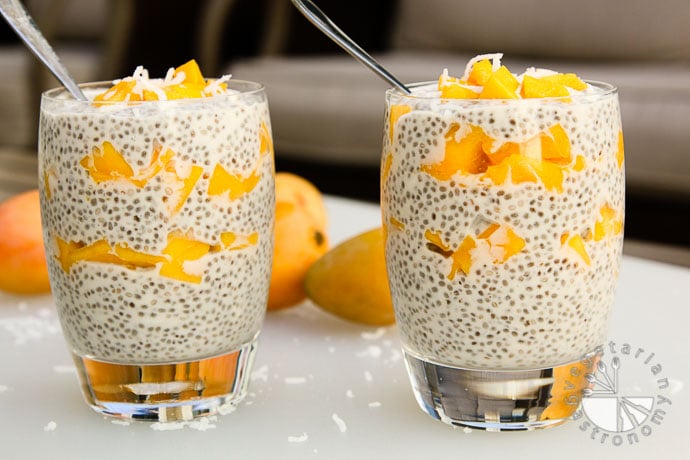 2. Blueberry Banana Breakfast Cookies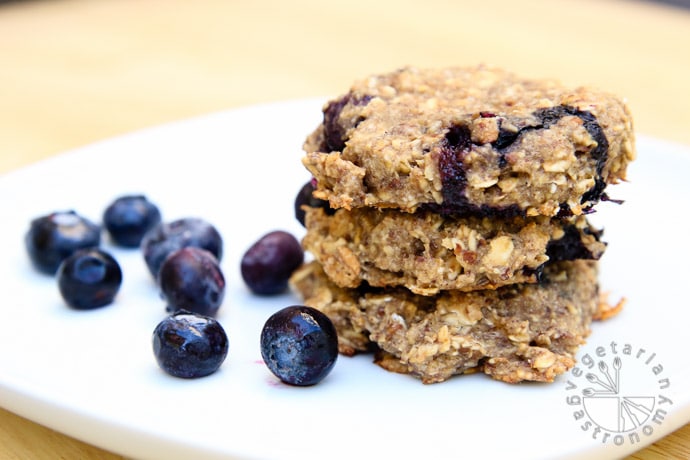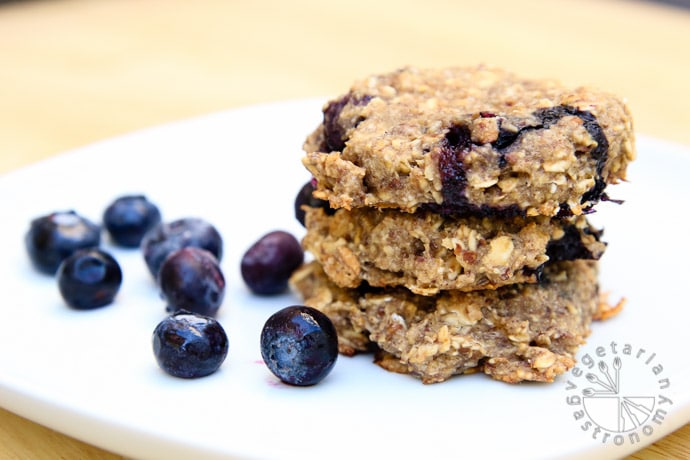 3. Vegan Dark Chocolate Mousse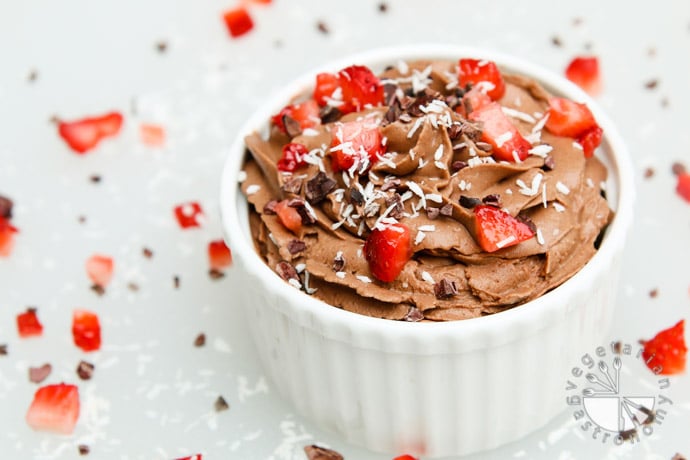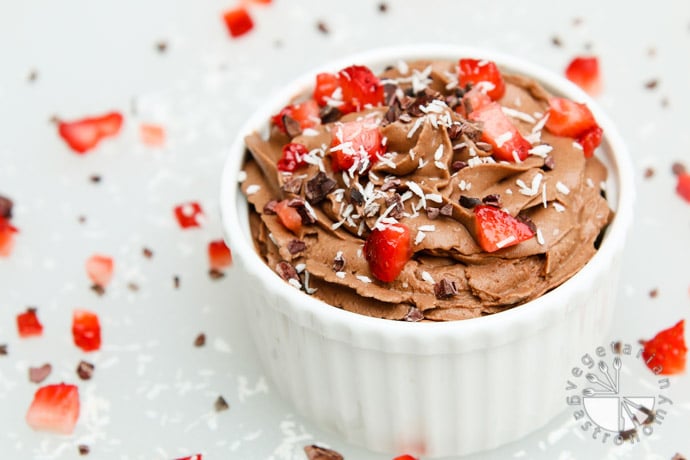 4. Four Bean Quinoa Veggie Tacos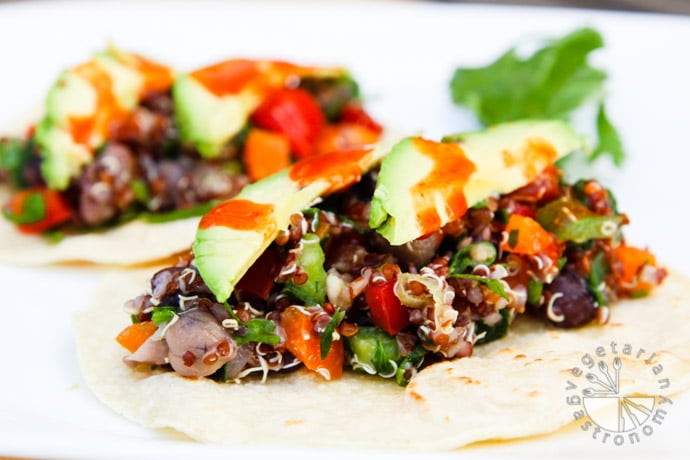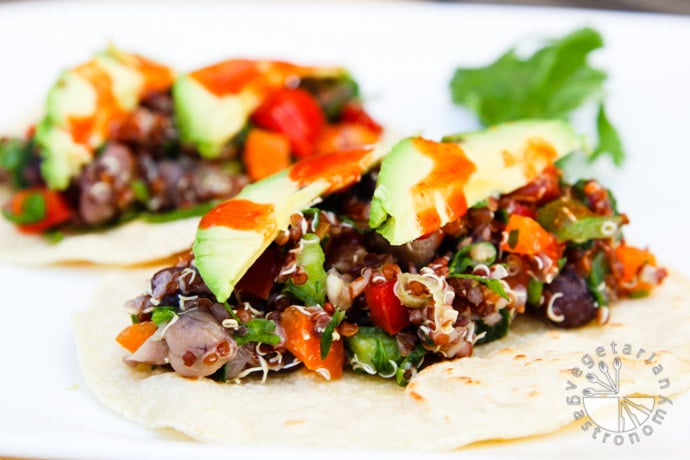 5. Crispy Garlic Fried Brown Rice w/Kale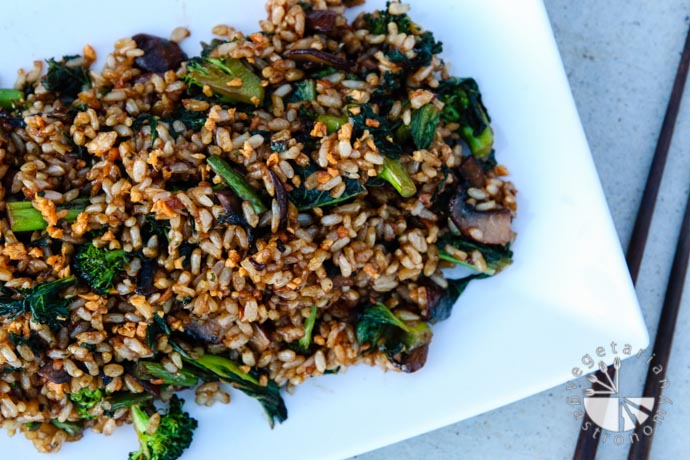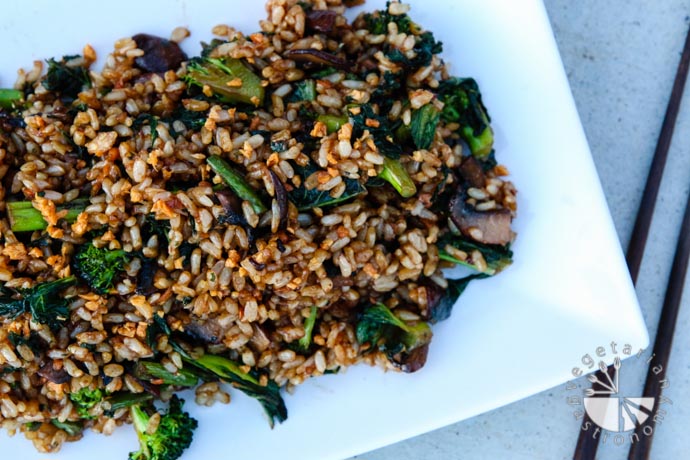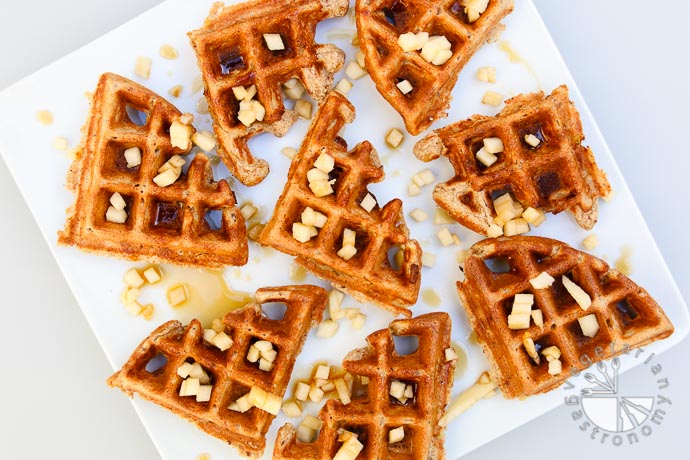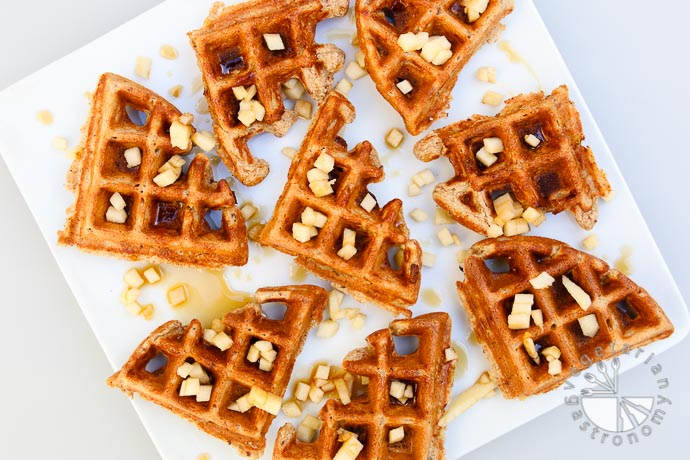 7. Coconut Chia Pudding w/Fresh Fruit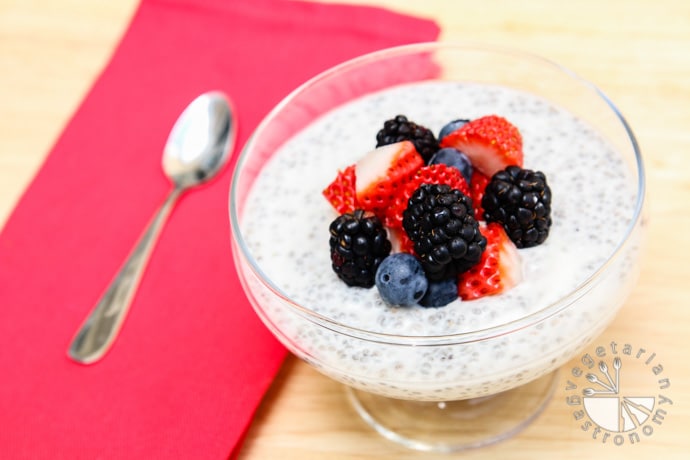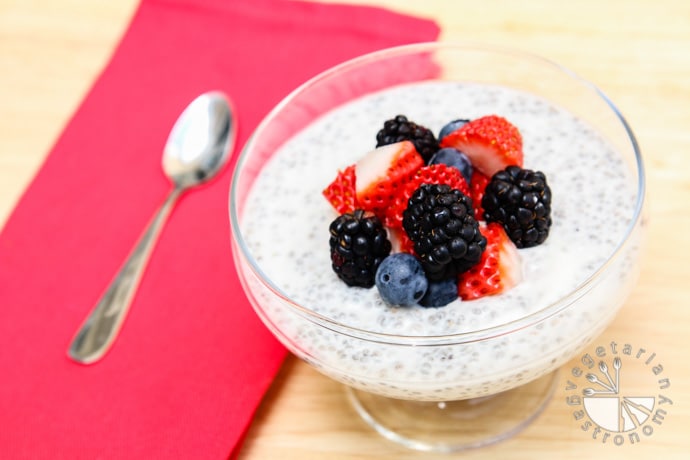 8. Cherry Tomato, Cucumber, & Mint Salad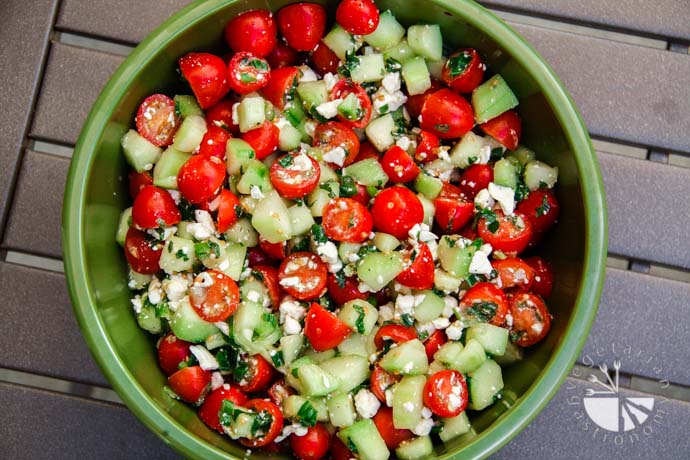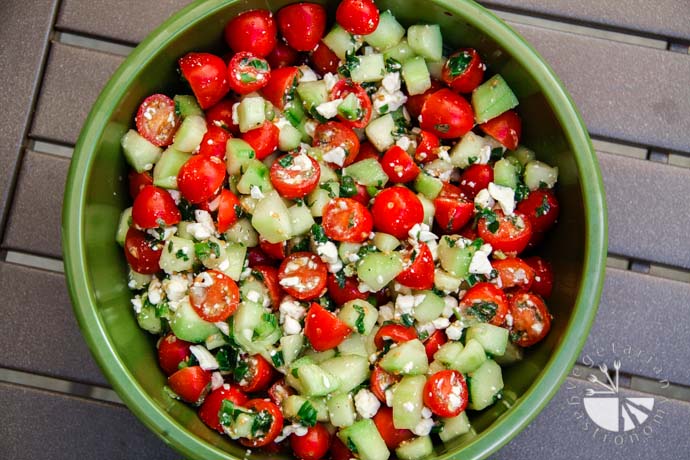 9. Sweet & Sour Tofu w/Vegetables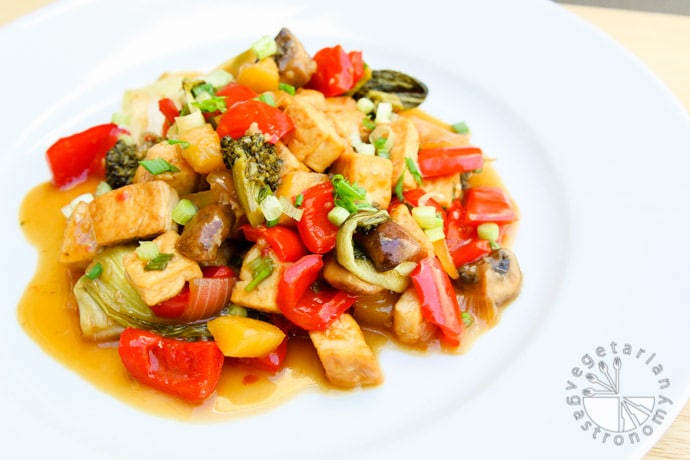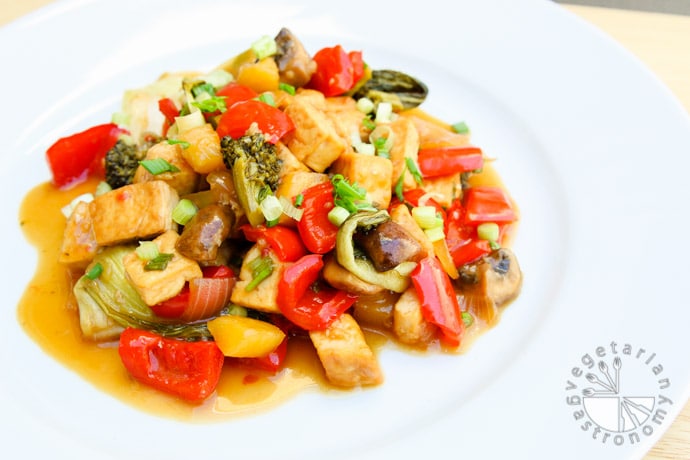 10. Stir-fry Cauliflower 'Rice' w/Tofu & Vegetables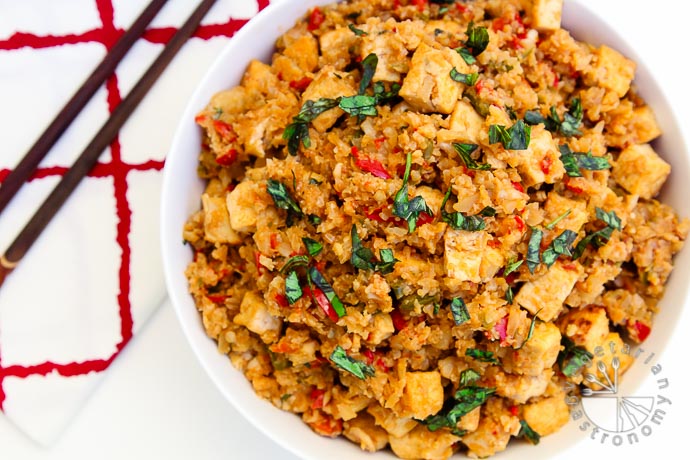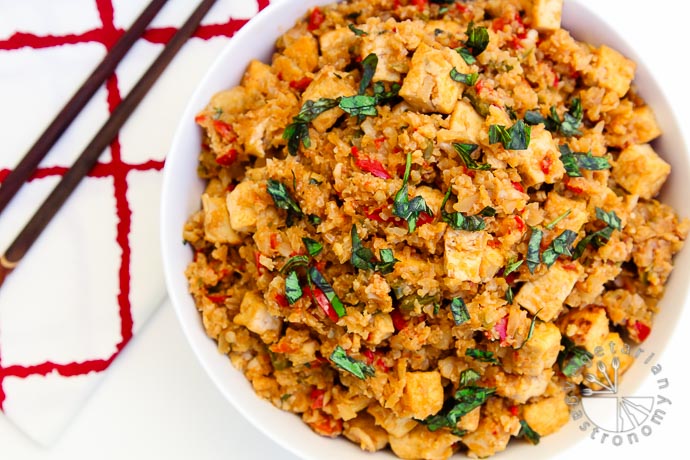 My Top Favorites (not mentioned above)
1. Creamy Chocolate Fudge Popcicles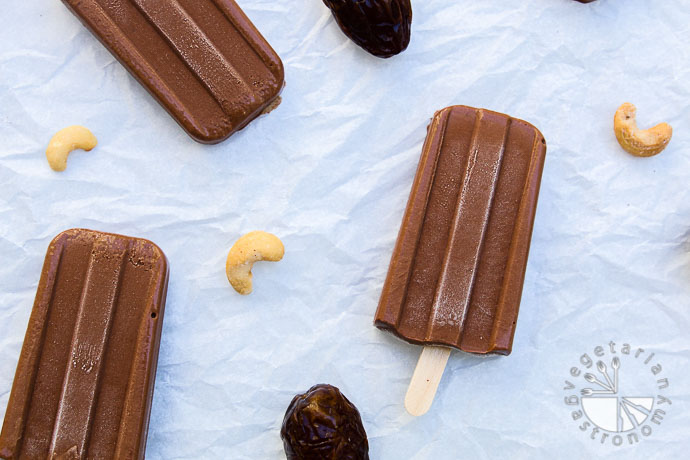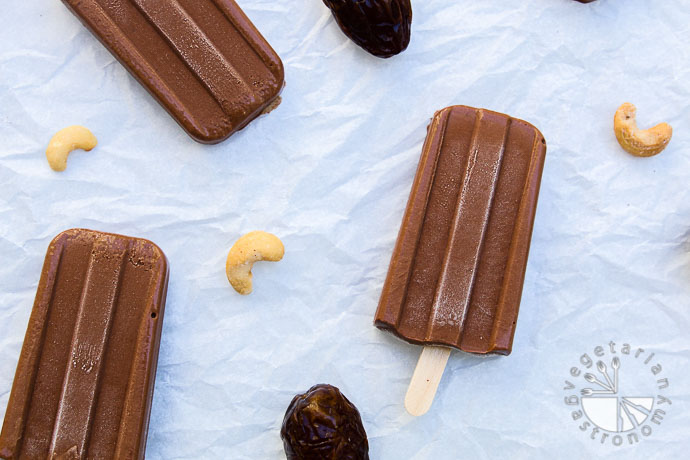 2. Roasted Cauliflower Drizzled w/Lemon Tahini Sauce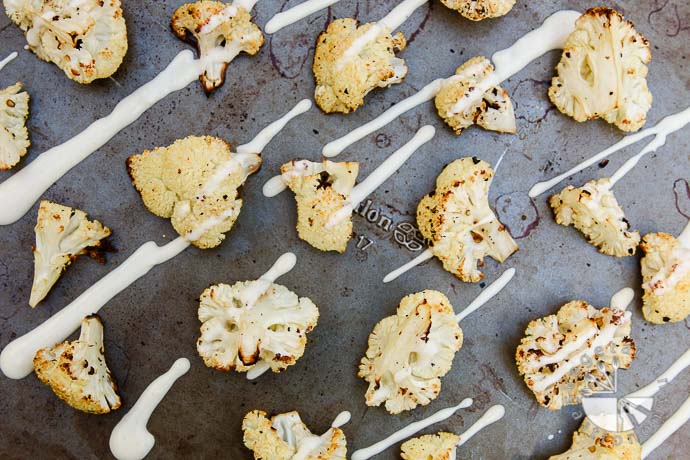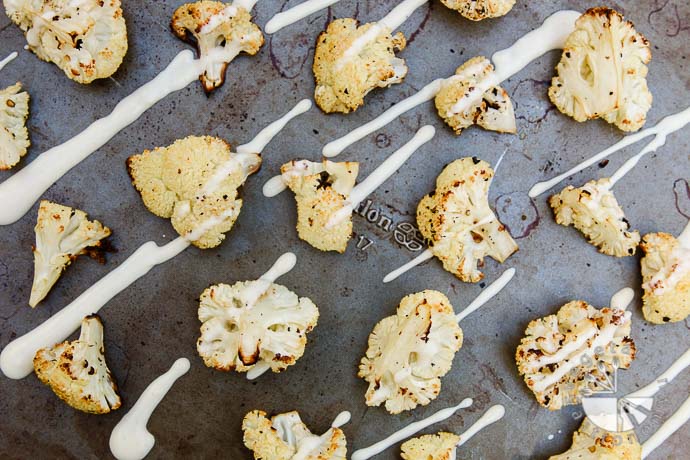 3. Roasted Cauliflower Mushroom Soup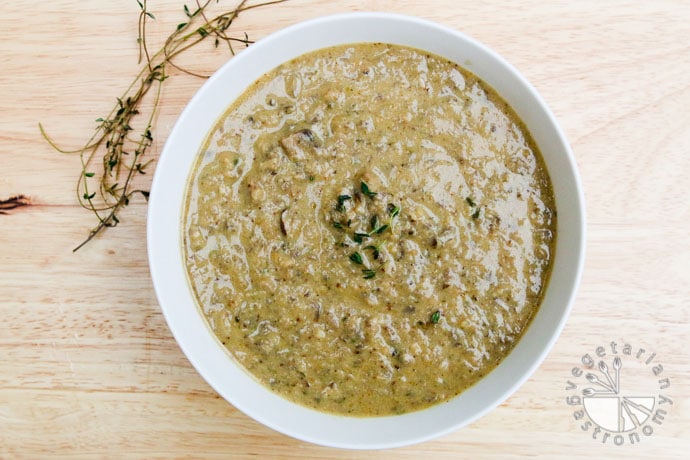 4. Caramelized Onions, Roasted Eggplant, & Tomato Penne Pasta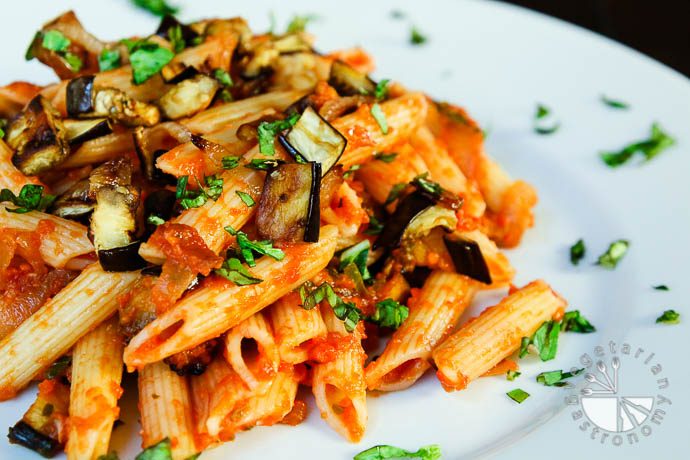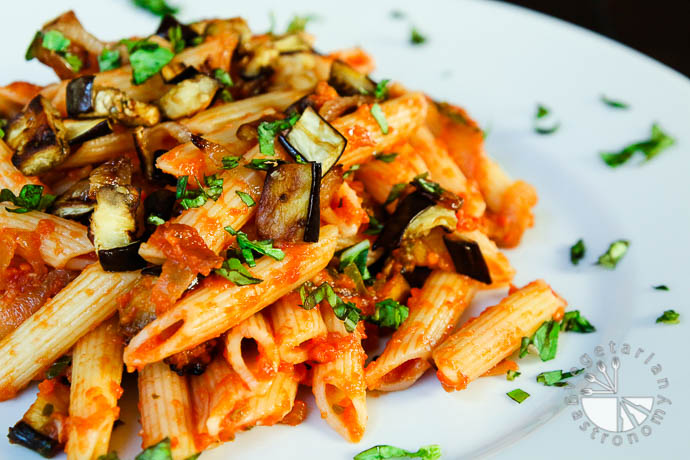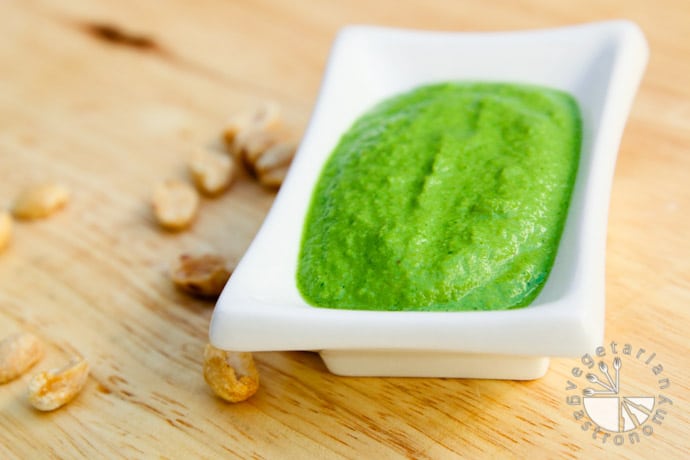 6. Overnight Chocolate Strawberry Almond Oats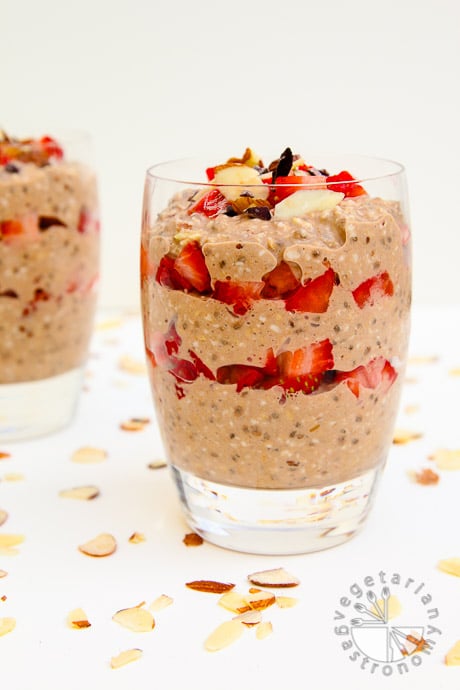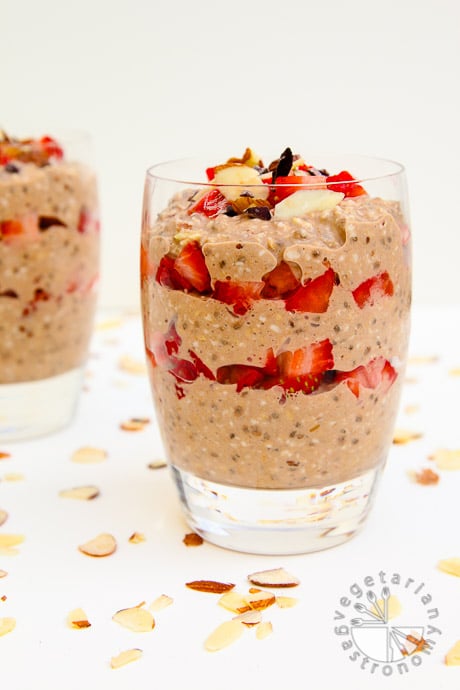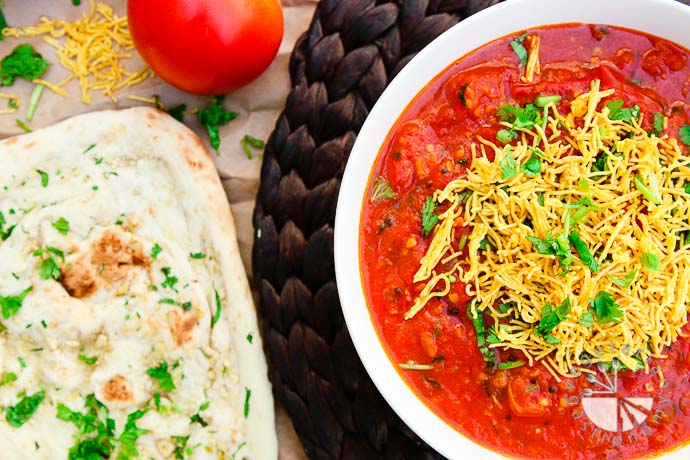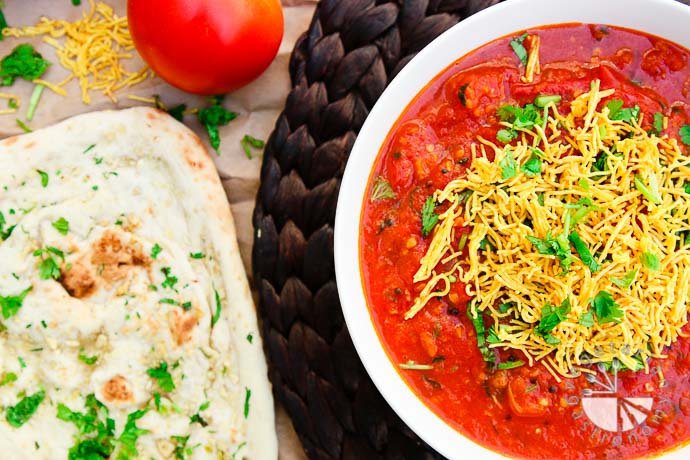 8. Pomegranate, Peanut, Dark Chocolate Bark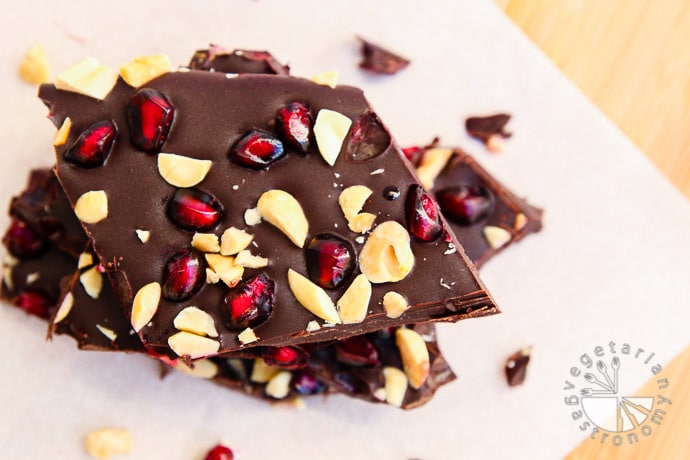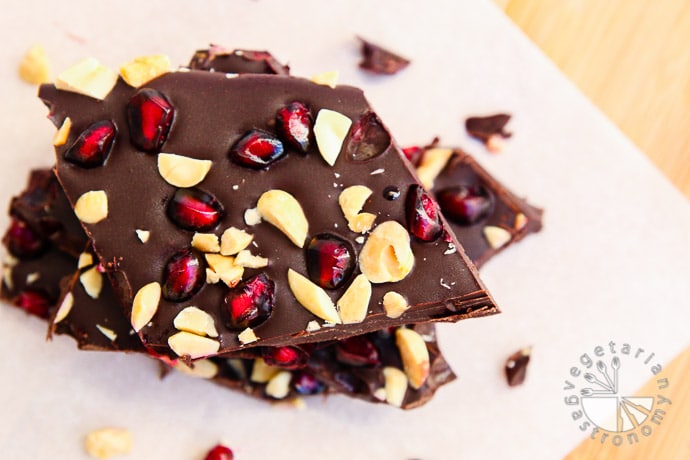 9. Pomegranate Strawberry Mint Lemonade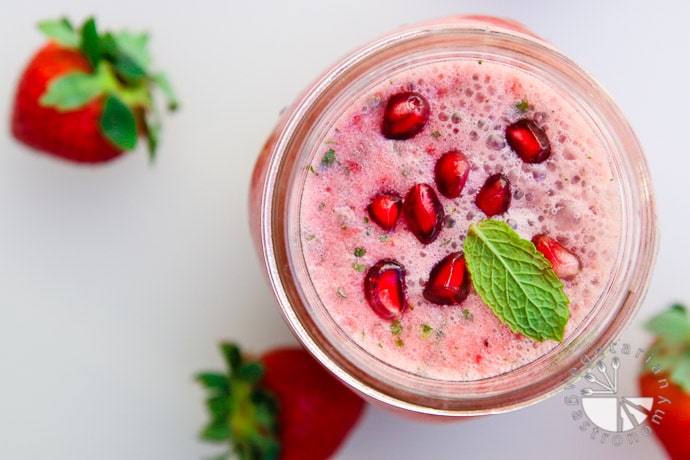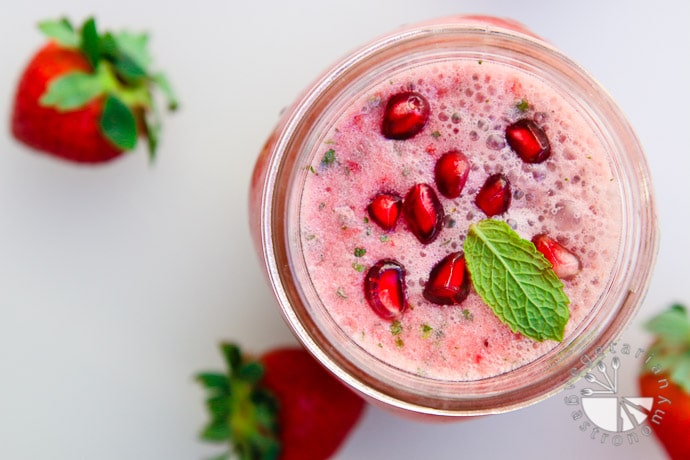 10. Chocolate Coconut Macadamia Nut Butter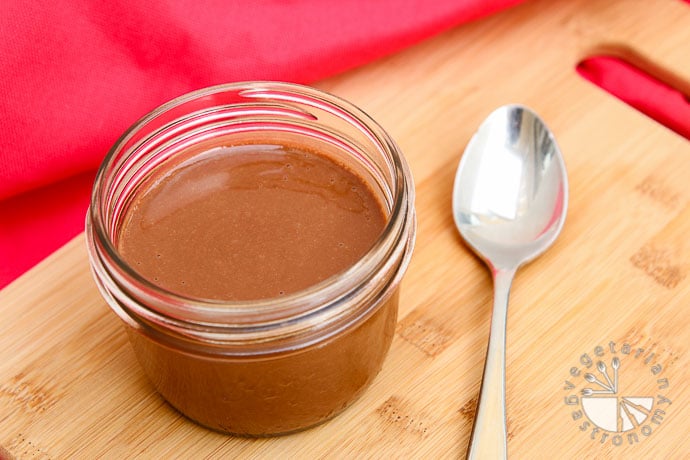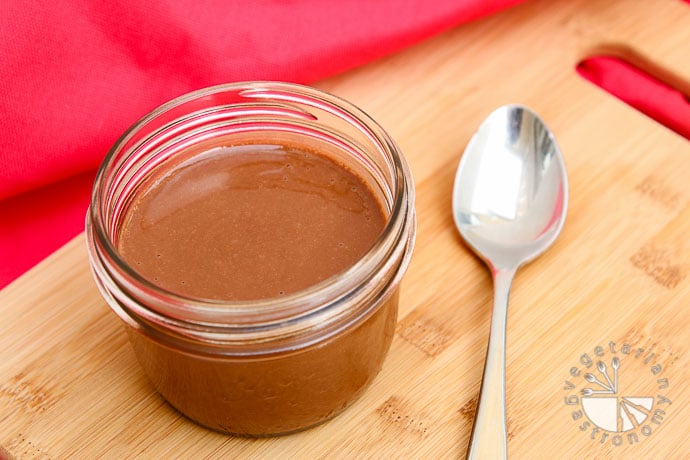 ~ Happy New Year & Best Wishes For The Upcoming Year ~
[subscribe_box]