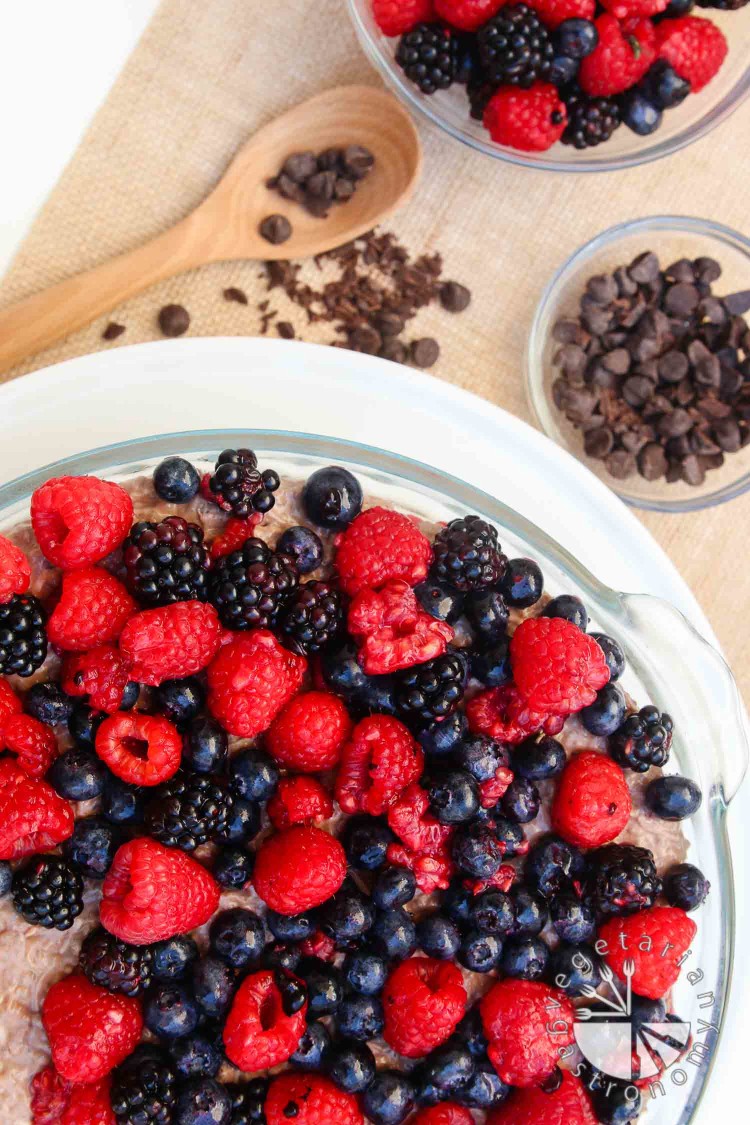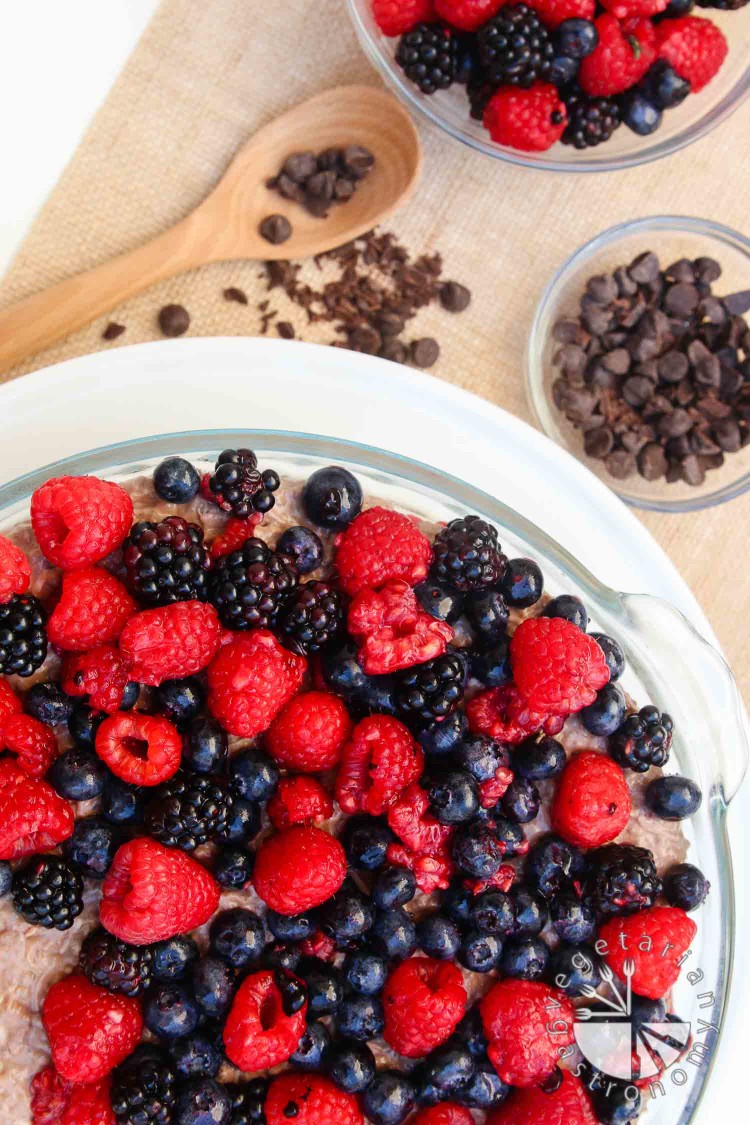 It's the holidays! The time to gather with friends and family, enjoy delicious holiday meals and baked goods, spend time with those you love, and give back to those in need. It's also the busiest time of the year, at least in our house. Traveling, preparing for school holiday events, finding ways to help others, dinner parties to attend or host, decorating, shopping…and the list just goes on and on. They are all fun activities, so I can't complain, but none-the-less, it keeps us quite busy.
When it comes to dinner parties or potlucks, I typically always enjoy making a dish or dessert to take over. But when it's busy, 'what to bring' is sometimes the last thing I want to think about on the weekend. If time is an issue, most people usually have their staples of favorite quick and easy, yet delicious and crowd-pleasing dishes to take to a potluck or dinner party instead of having to buy something ready-made at a store. Don't get me wrong…there's nothing wrong with taking something store-bought, and I've definitely done it before…but personally I always prefer to bring something homemade if possible. And with this Chocolate Coconut Chia Pudding Fruit Pie of mine, it's definitely a no-brainier!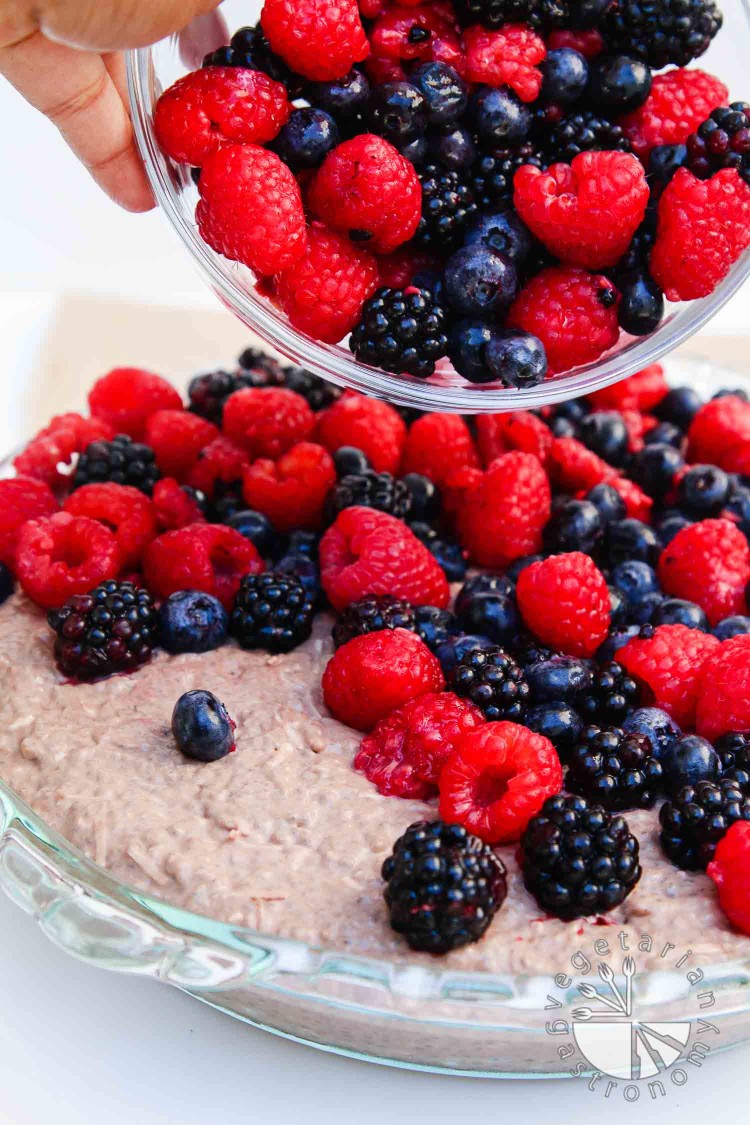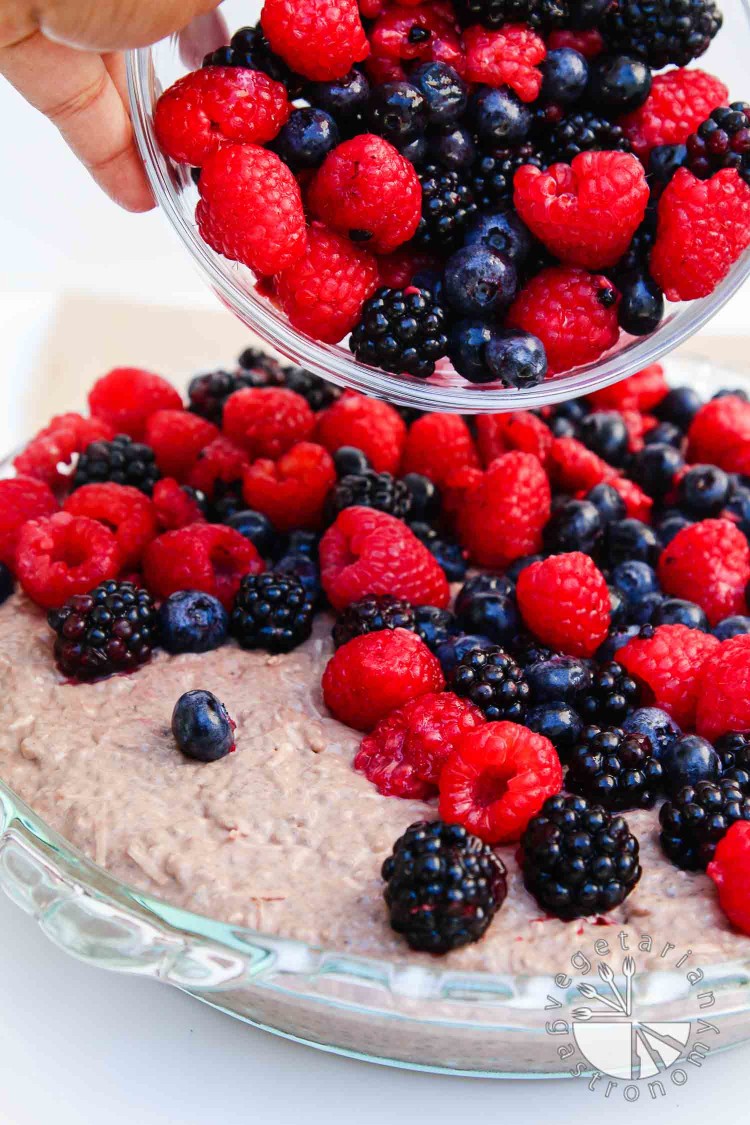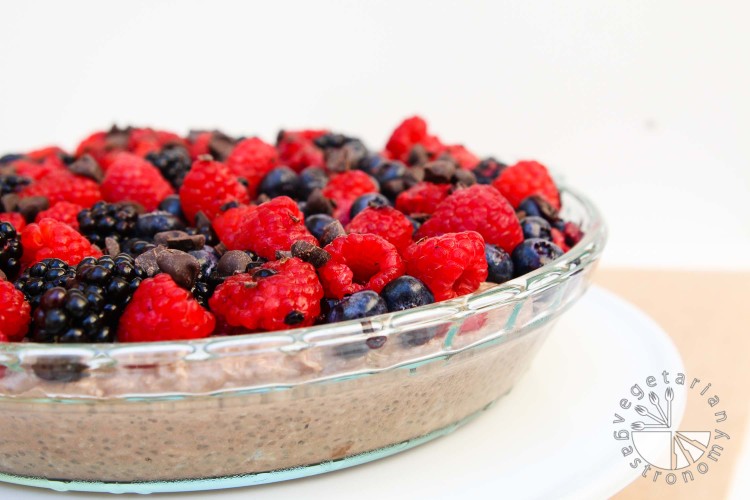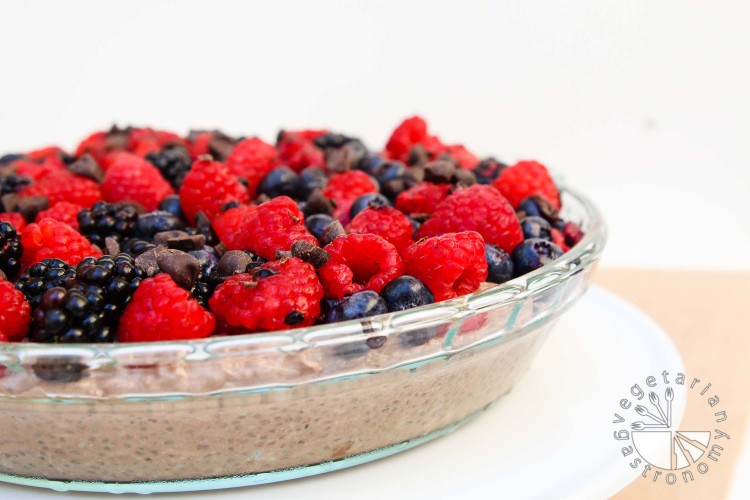 This Pie came about when I was thinking about just that…what to bring to a friends house for a dinner party. I was trying to think of something quick and easy, tasty, relatively healthy, and a guaranteed crowd-pleaser. My quick go-to dessert at home is my Fresh Mango Chia Coconut Pudding Parfait, using any fruit I have available. It's always a huge hit and everyone loves it. So I thought why not make this single-serving parfait into a pie. I changed it up a little and turned it into a Chocolate Coconut Chia Pudding for the filling, covered the entire pie with all sorts of colorful berries, and topped it with chopped dark chocolate. It looked beautiful! And the best part was that it took me only 10 minutes to prep. Simply combine all the ingredients, let it sit in the fridge overnight, pour into a glass pie dish, and top with fresh fruit and dark chocolate. There you have it…a gorgeous, healthy, tasty, dessert that was quick and easy to make!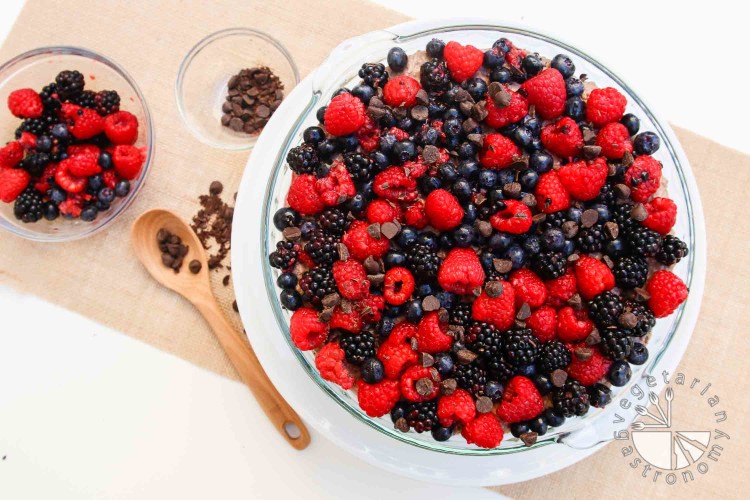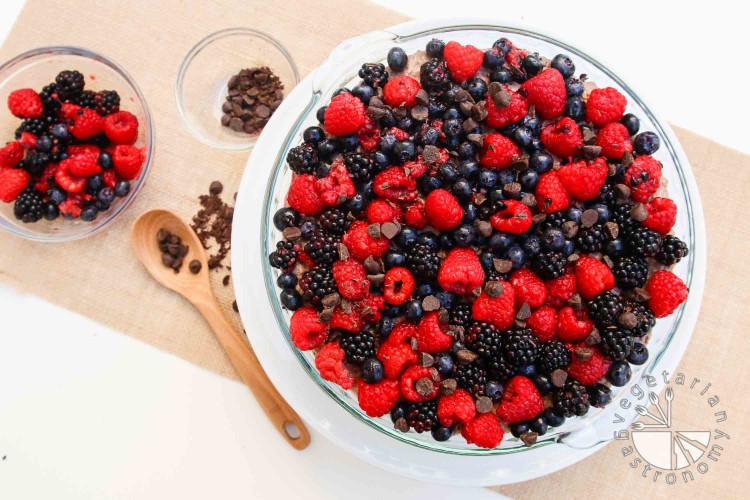 I love taking this Chocolate Coconut Chia Pudding Fruit Pie to dinner parties. It's something different, especially since many of my friends have never tried chia pudding. It's always been a huge hit among adults and kids. The kids love it because it's chocolate pudding, has fresh fruit, and contains pieces of dark chocolate. I mean really…what's not to love?!?
So if you're looking for a festive dessert to make for the holidays that's quick, simple, and easy to make, this Chocolate Coconut Chia Pudding Fruit Pie is the one.
Do you have a go-to quick and easy dish to you like to make for a dinner party or potluck over the holidays? If so, I'd love to hear about it. Let me know in the comments below!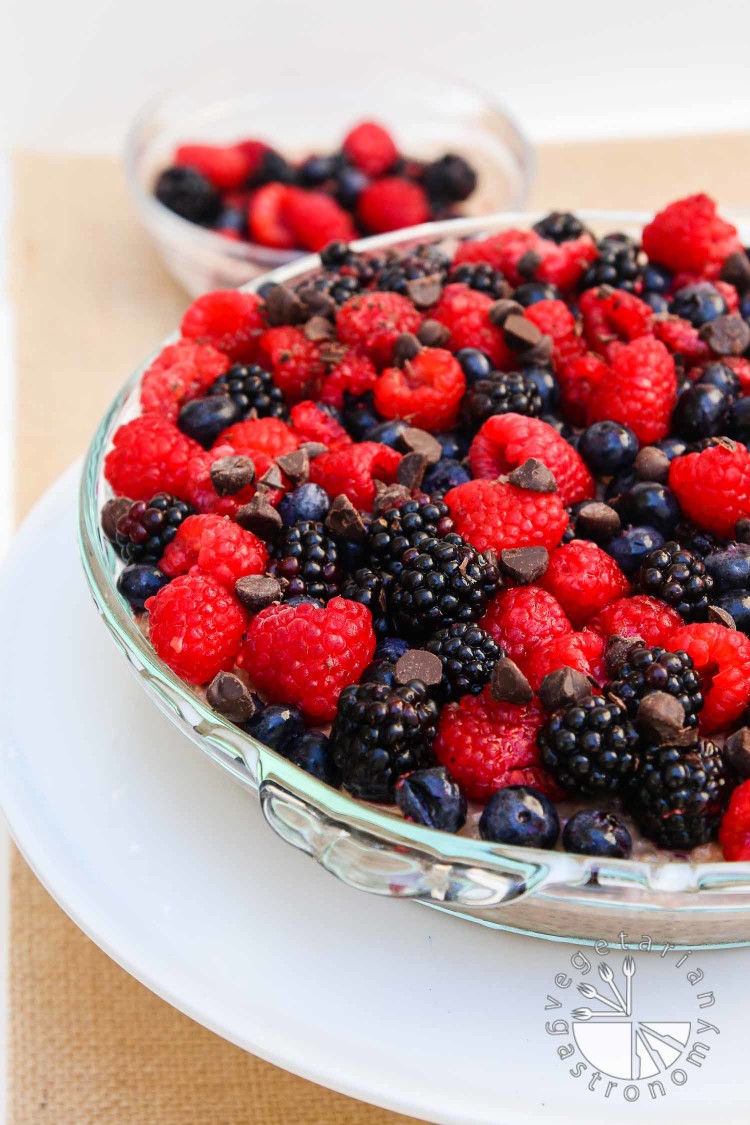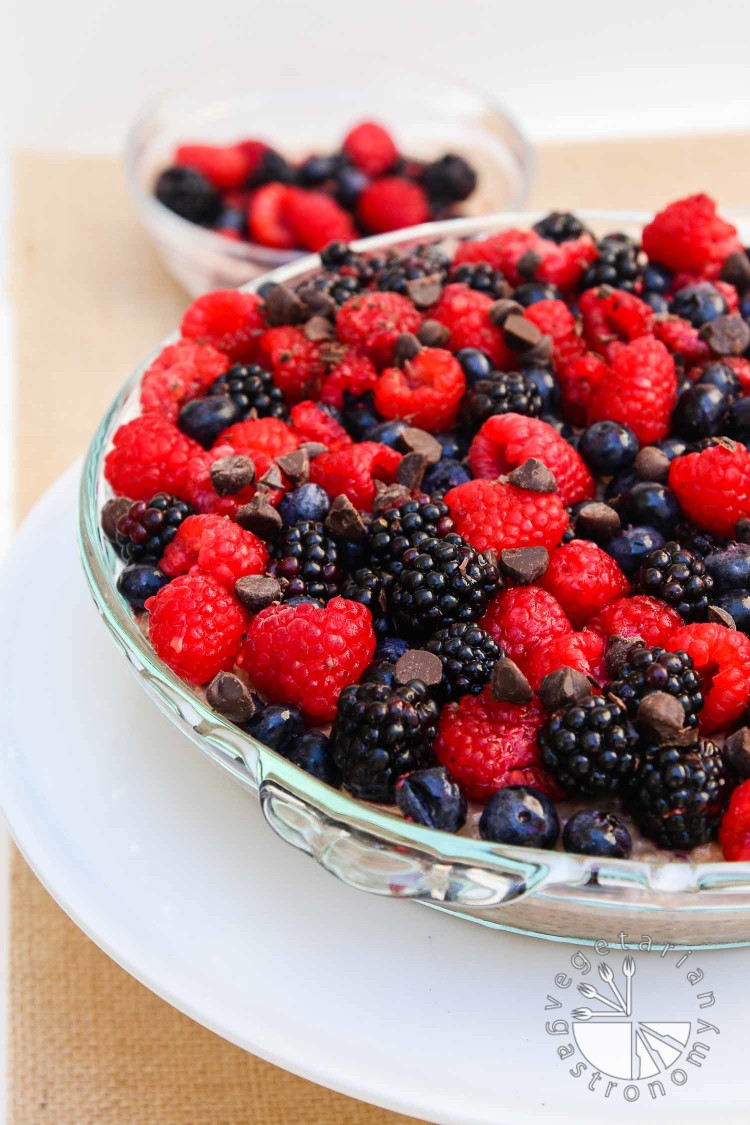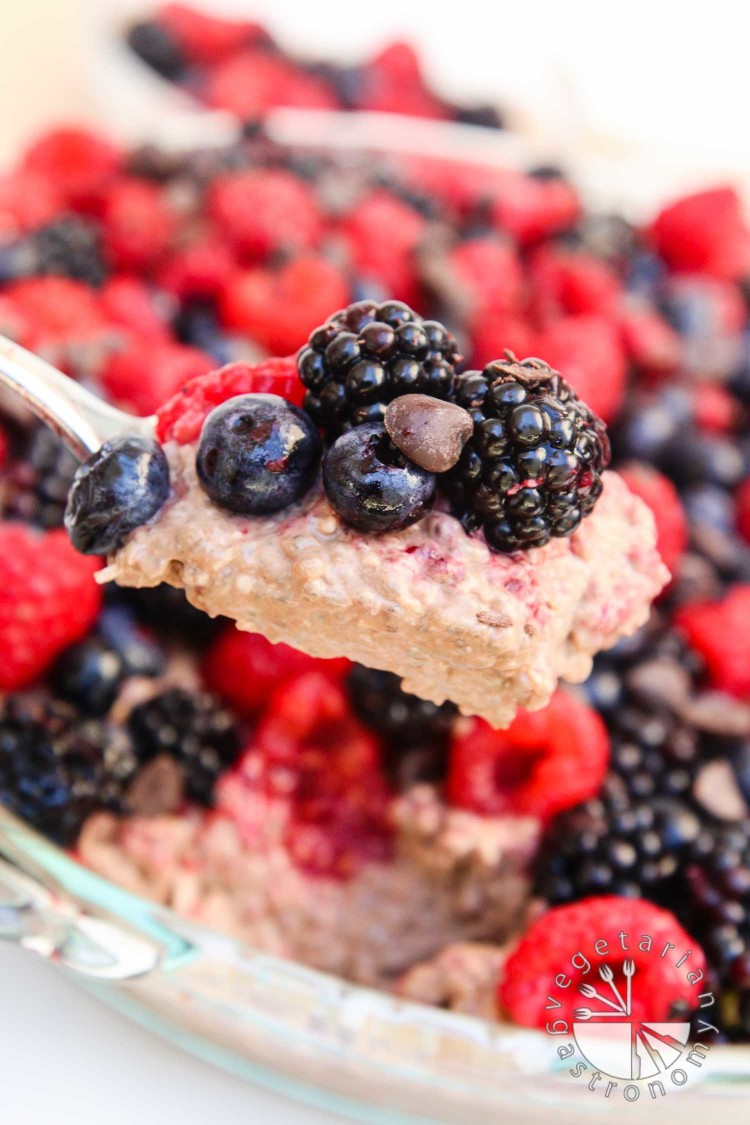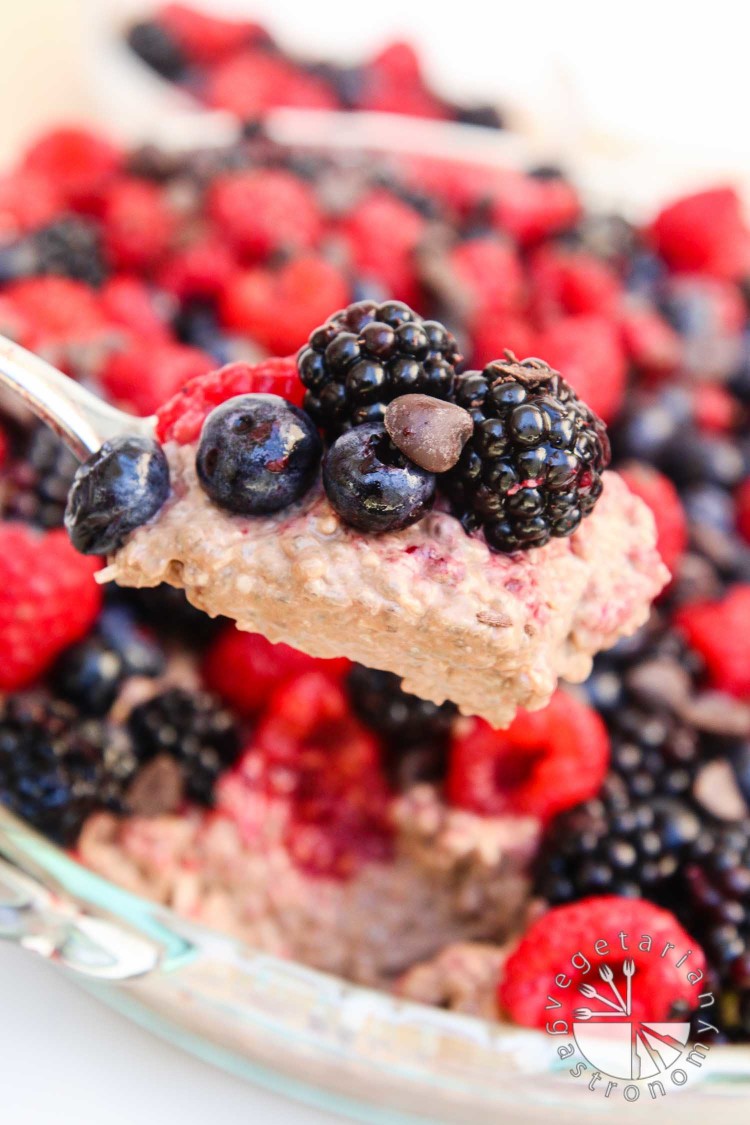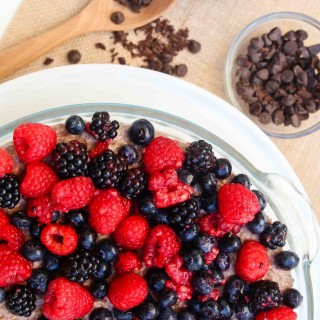 Chocolate Coconut Chia Pudding Fruit Pie
It takes only 10 minutes to prep, requires no baking, and is the perfect festive healthy delicious dessert to take to any potluck!
Course:
Breakfast, Dessert, Party Food, Snack
Cuisine:
Gluten-Free, Vegan
Instructions
In a bowl, combine the coconut milk, chia seeds, shredded coconut, maple syrup, cocoa powder, vanilla extract, and sea salt. Whisk until well combined.

Let the mixture sit for about 30 minutes at room temperature.

Mix once more, cover, and refrigerate for at least 4 hours (for best results, refrigerate overnight).

Once the pudding is done, remove from the fridge, mix thoroughly once more, and evenly pour out into a round glass pie dish.

Cover the top completely with freshly diced mixed berries. Top with some chopped dark chocolate, and serve immediately or keep in the fridge until ready to serve.

To serve, simply scoop out the pudding into bowls using a large spatula or spoon.
Nutrition Facts
Chocolate Coconut Chia Pudding Fruit Pie
Amount Per Serving
Calories 445
Calories from Fat 297
% Daily Value*
Total Fat 33g 51%
Sodium 123mg 5%
Potassium 516mg 15%
Total Carbohydrates 36g 12%
Protein 6g 12%
* Percent Daily Values are based on a 2000 calorie diet.