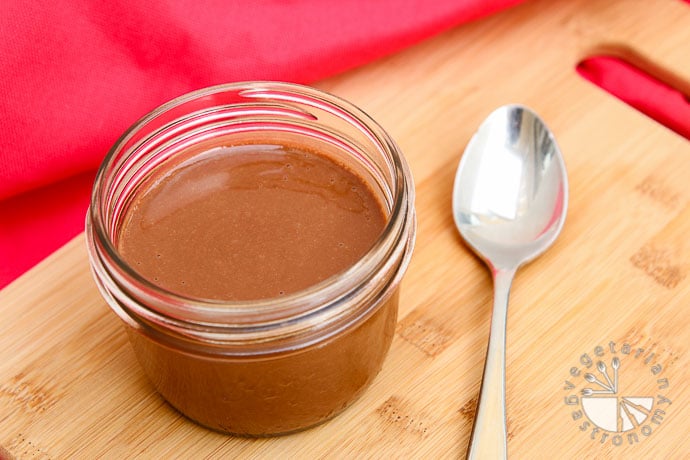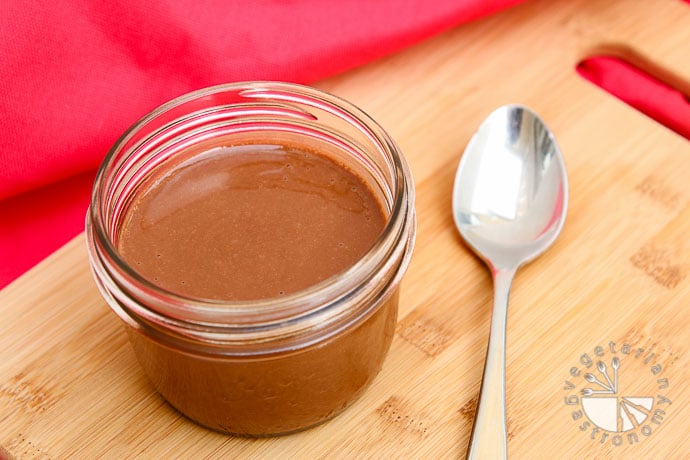 My family and I just came back from a much needed vacation. The four of us went to the island of Maui, Hawaii. If you've read the 50 Random Things About Me section on my About Page, you may be thinking… Hawaii again??? Yes… again. Hawaii has been my family's frequent and favorite vacation spot, ever since I was young. My brother and I were lucky because both our parents loved to travel, especially my mom. Somehow, we ended up in Hawaii every other year. We have continued that tradition, and as many times as I've been there, I love the next trip even more!
With that being said, this trip was much needed, especially after all that's happened in my life this past year. It was great to spend some quality time with my husband and kids, doing nothing but relaxing. Typically we end up going around the island to a few of our favorite spots, but this time, especially since our kids are so young, we stayed in a beautiful beach front resort and pretty much lived in the water the entire week. Beach… pool… spa… repeat. The kids had a blast, which meant they took great naps and slept well, which meant laying out in the afternoons, getting lost in a book, with a glass of wine in hand. Needless to say, all vacations do come to an end, and now I'm back in full Holiday mode preparing for our huge annual Holiday Party this weekend and baking up holiday treats to pass out to teachers and friends during the week.
The food in Hawaii is not the greatest for Vegetarians. There are a few local restaurants on each island that we enjoy and find ourselves going back to each time, but otherwise, we try to rent a place with a kitchen to cook a few meals at home, which comes in handy especially with the kids. The foods that I DO look forward are Coconuts, Pineapples, and Macadamia Nuts! I could care less what else I eat on the islands as long as I have these. My favorites this time around include:
Dark chocolate covered macadamia nuts,
Macadamia nut latte with a hint of coconut,
Macadamia nut ice cream,
Fresh pineapples,
Parfait with macadamia nut granola and coconut yogurt topped with fresh fruit,
Banana macadamia nut pancakes (eggless of course),
Pancakes topped with fresh fruit and chocolate macadamia nut spread (vegan & gluten-free)
I posted pictures of most of these items on my Instagram throughout the trip. You can probably guess that coming back, I was feeling very Hawaiian inspired and my mind was racing with a bunch of different recipes to develop. I intended on developing these recipes after the holidays because I am over-committed this week, but I was craving these Hawaiian flavors and knew I had to come up with something soon.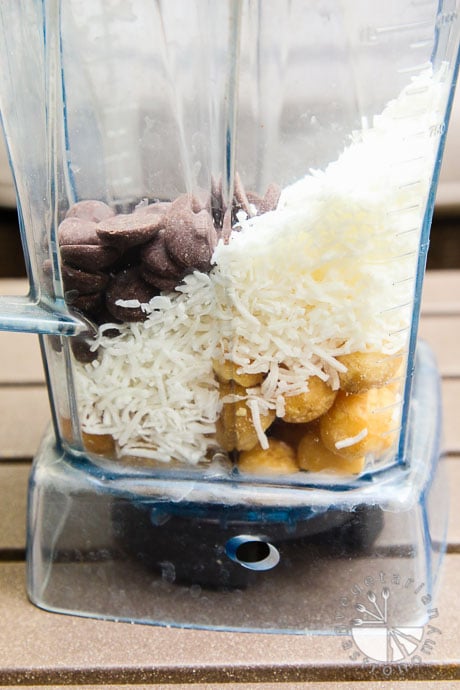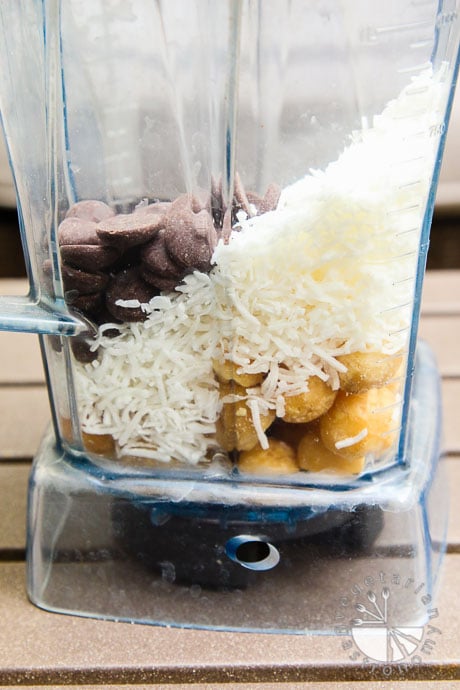 I started off intending on making some Coconut Peanut Butter. After finding some Macadamia Nuts I bought from Costco in my pantry, I of course immediately substituted peanuts for macadamia nuts. Since the holidays are coming up, why not make this recipe with some chocolate in it… enter dark chocolate chips. And there you have it… perfect, smooth, rich, and full of awesome flavors…Chocolate Coconut Macadamia Nut Butter!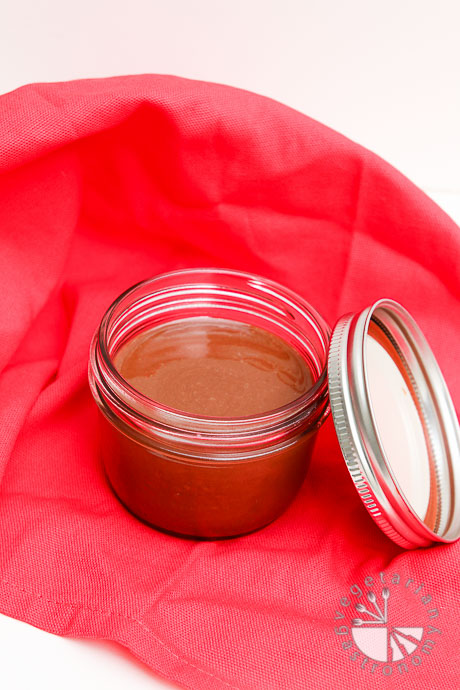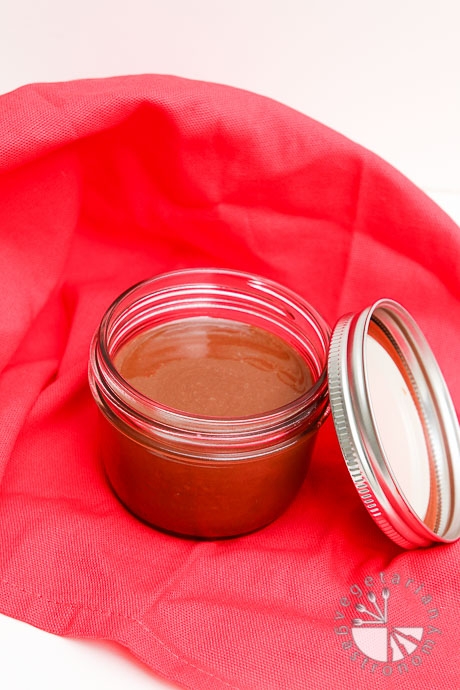 I've made other versions of this recipe in the past, just never combined these specific flavors. Let's just say this stuff is FABULOUS! It stores well in the fridge for weeks. You can enjoy it on oats (overnight oats), pancakes, waffles, fruit, toast, or simply eat a spoonful of it (my husband actually said I should call it 'a spoon full of YUM'). I decided to try and get you this recipe before the holidays because it's the perfect homemade Holiday Gift to pass out or include in a gift basket. The best part is that it only requires 3 ingredients, takes about 5 minutes to make, and requires no prep work. Now that's a great recipe!
Now back to eating my whole wheat toast spread with this Chocolate Coconut Macadamia Nut Butter I have sitting right next to me….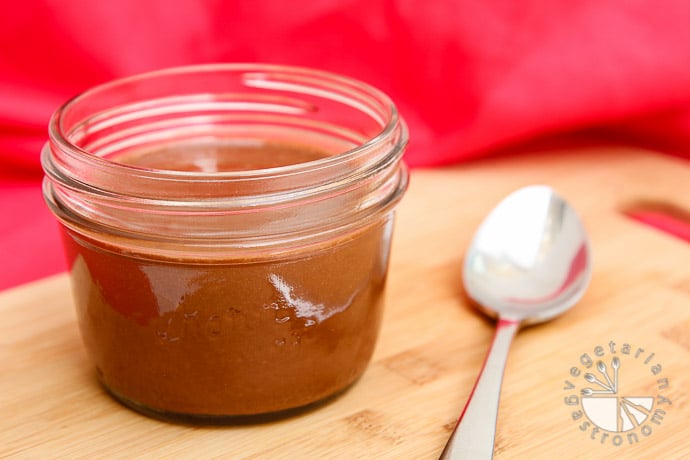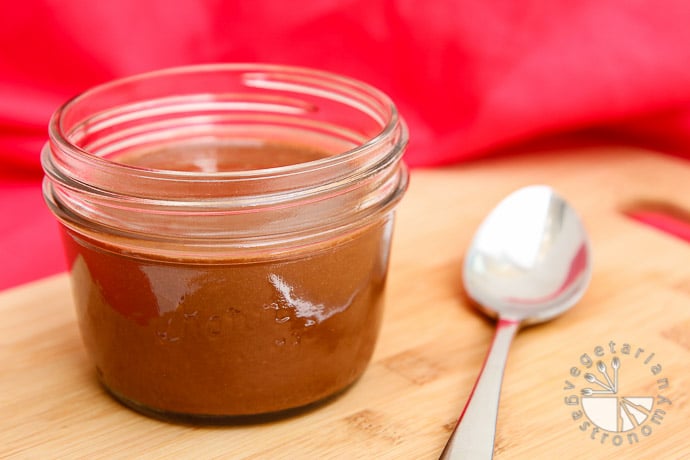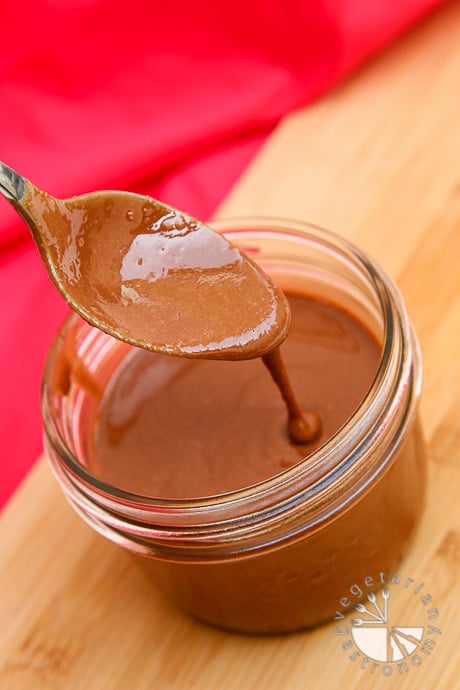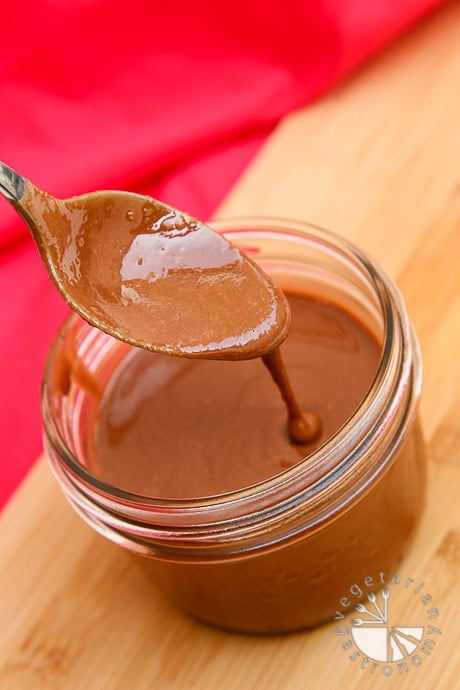 This particular trip to Maui was extra special to me because I really felt my Dad's presence all around us. Visiting specific spots I once came to while growing up, remembering exactly where we ate, what we did, and even what we said at times. My Dad loved Hawaii. He knew that his time was coming to an end, and he often talked about visiting one last time with his grandkids after he finished his next round of treatment. Unfortunately, that trip never happened. Truth be told, I was nervous making the trip to Hawaii because I knew it would be an emotional one. Although I felt sad on many occasions, I felt an greater sense of connection with my Dad. It felt great to recall all those happy memories from the past. I also never realized how much my 4 year old son associated Hawaii with my Dad until this trip, when I found him constantly talking excitedly up to the stars at night, saying things I could never have imagined he would have came up with, talking as if my Dad were right next to him everyday. It was very touching watching him. On our last day there, I was taking my last swim in the ocean while my husband and kids were playing on the beach when it started drizzling. I saw a beautiful full rainbow over the ocean. Natures beauty at its best. I felt extremely grateful.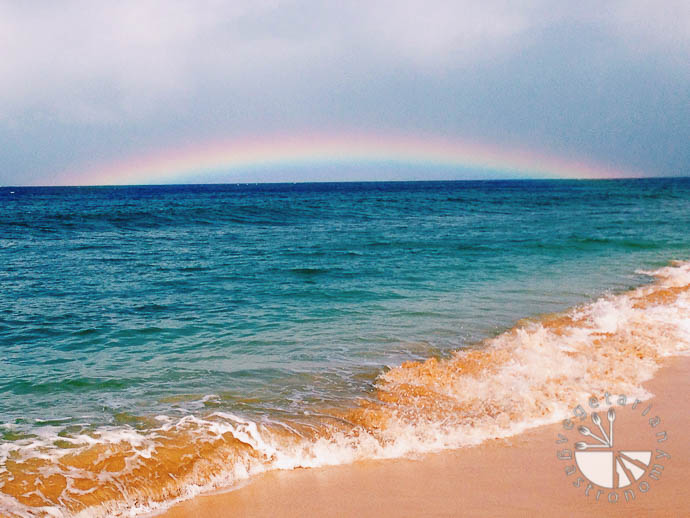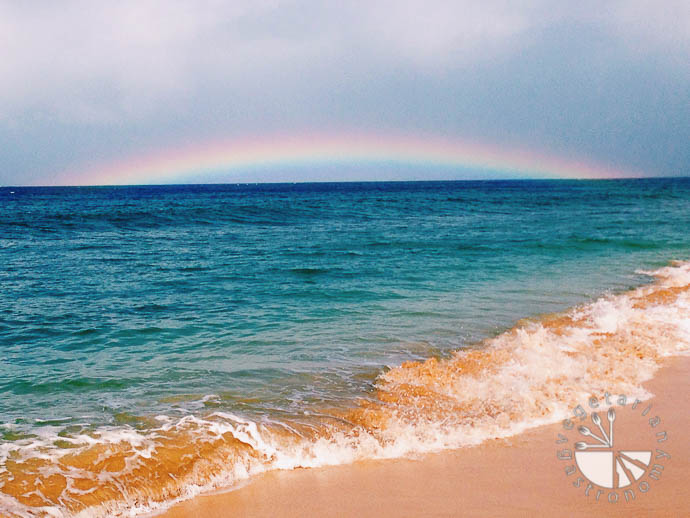 It's always wonderful to hear from my readers and followers in the comment section below. So if you make this recipe or even simply like the idea of the recipe, I'd love to hear from you. It's also a great way for me to get feedback so that I know how you like the recipes, whether you are eating or making them. You can give any feedback below, or you can also tag me on Instagram if you make one of the recipes @veggastronomy , #vegetariangastronomy, so I don't miss it.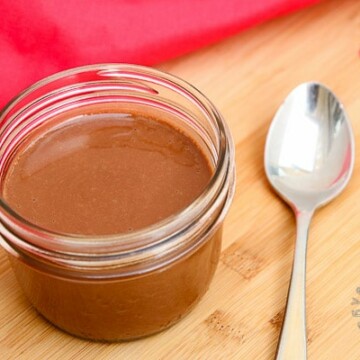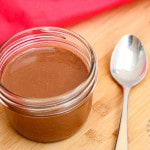 Print
Chocolate Coconut Macadamia Nut Butter
This tropical chocolate spread consists of coconut and macadamia nut! It's the perfect nut butter to spread on toast, use as a dip, or simple eat off a spoon!
Servings:
8
servings (2 tbsp each serving)
INSTRUCTIONS
Add all the ingredients into a powerful blender such as a Vitamix. If you do not own a powerful blender, you can use a food processor instead (see notes below).

Blend until completely smooth in consistency. You may need to use your tamper to push down the contents of the Vitamix, but once it gets going, the mixture should easily process into a smooth butter.

Store in a jar and refrigerate for weeks! Due to the oils released from the coconut and macadamia nut, this will solidify in the fridge. It will easily soften to a spreadable consistency again if left out for 1-2 minutes at room temperature. Enjoy it on oats, pancakes, waffles, fruit, toast, or simply eat a spoonful of it!
NOTES
If using a food processor to blend, you will need to stop, mix, and process a few times in order to get the smooth consistency. If you find yourself having a difficult time starting the blending process, feel free to add a tiny amount of coconut oil to get it going. But once it starts to blend, the natural oils from the nuts will help the process.
NUTRITION
Calories:
227
kcal
|
Carbohydrates:
8
g
|
Protein:
2
g
|
Fat:
21
g
|
Saturated Fat:
10
g
|
Sodium:
11
mg
|
Potassium:
160
mg
|
Fiber:
3
g
|
Sugar:
3
g
|
Vitamin C:
0.4
mg
|
Calcium:
34
mg
|
Iron:
1.1
mg
[subscribe_box]