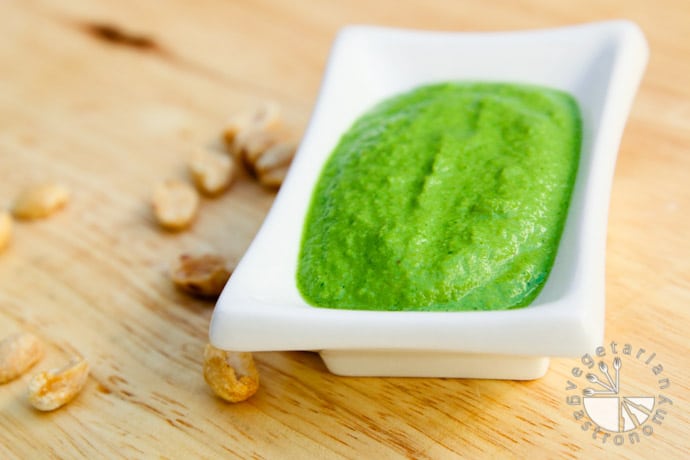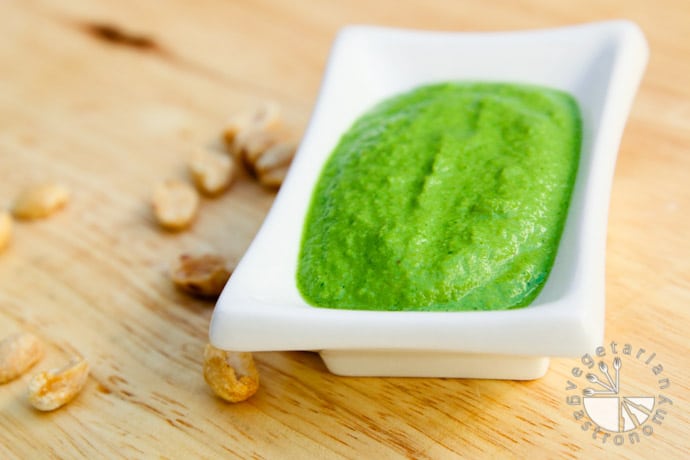 First off, I wanted to thank you deeply for your support after my post about my Dad. I am so appreciative of all the kind words, thoughts, and comforting comments I've received in the past week from many of you. My days have been a breeze, thanks to my kids, but my nights have been extremely tough still. I find myself in the middle of the night awake, wanting to read words about my Dad in order to remember him and feel connected in a positive way rather than feeling sad about the fact that I can no longer physically give him a hug and feel his warmth. Recently I've found myself reading and re-reading my post, or emails that others have written about my Dad. Today, before I move on to this recipe, I want to share some words my Brother wrote for my Dad. They are words I truly feel describe my Dad as a person. They have been resonating with me everyday, for the past few days, and are great words to live by:
"My Dad has achieved and accomplished many great things in his life but to be honest I don't think any of these were all that important to him. What he really cared about was the experiences he's had, people he's met along the way and things he's learned while accomplishing these goals, because these are things he could personally grow from and in turn share and pass down to us and others…."
I will never forget this recipe post today because I actually wrote it a few weeks ago on my way to see my Dad in NY. I desperately needed a distraction on the 5 hour plane ride there, and this blog and post were the only things keeping me calm…
Everyone should have their favorite sandwich spread. Of course, different sandwiches call for different spreads, but if I had to choose one I can't live without, this is it…
Healthy.
Delicious.
Easy to Make.
Freezable.
Versatile.
This spread is made from the simple combination of cilantro, peanuts, bell peppers, fresh lemon juice for acidity, and fresh jalapenos for that added kick. When I was younger, I couldn't tolerate much spice so I had this chutney without the fresh jalapenos, but now I love the spiciness. Growing up, my mom always had this fresh chutney in the fridge, and now I've made it a staple in my fridge as well. The only change I made to my mom's recipe was green bell peppers to improve the texture, taste, and consistency.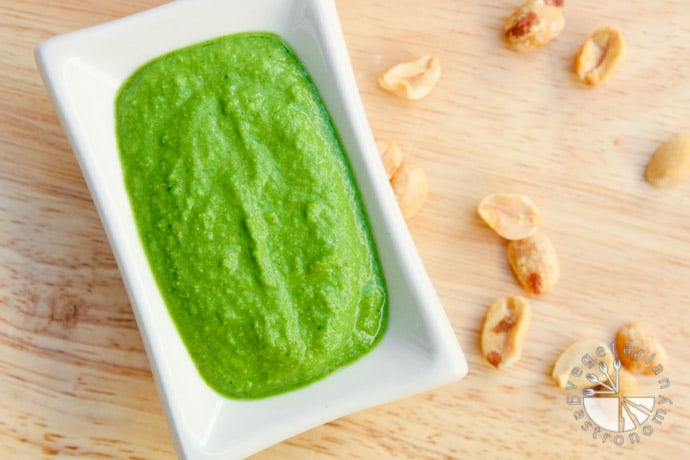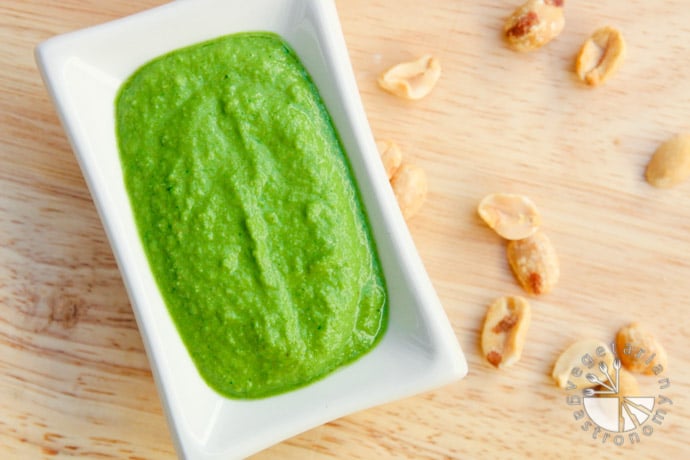 One of the things I like most about this chutney is the versatility. Because of it's fresh, bold flavor, you can use it to enhance many dishes. Here are some of my favorite uses of this chutney:
Simple Chutney-Butter Sandwich. Take two slices of your favorite bread. Spread this Chutney on one slice, your favorite spreadable butter (such as vegan earth balance butter) on the other slice, and sandwich them together.
Veggie Chutney Sandwich. (pictured below) Spread this Chutney on two slices of whole wheat bread (I prefer mine toasted). On one slice, layer the following: cucumber slices, tomato slices, and baby spinach or romaine lettuce (optional). Sprinkle with freshly ground black pepper and sea salt, and top with the second slice of bread.
Breakfast Chutney Open-Faced Toast. Toast one piece of whole wheat bread. Spread a thin layer of this chutney. Layer either sliced cucumbers or sliced tomatoes. Sprinkle with sea salt and freshly ground black pepper. THIS IS MY CURRENT BREAKFAST ADDICTION!
Dip. This chutney makes for a great dip! Use with fresh veggies, pita bread, savory crepes (lentil Dosa, cream of wheat Dosa – recipe to come), samosas (baked tortilla pockets stuffed with curried potatoes – recipe to come), any type of veggies dipped in chickpea flour batter and baked or fried (recipe to come), etc… the list could just go on and on.
Dressing. With any salad or dried savory mix.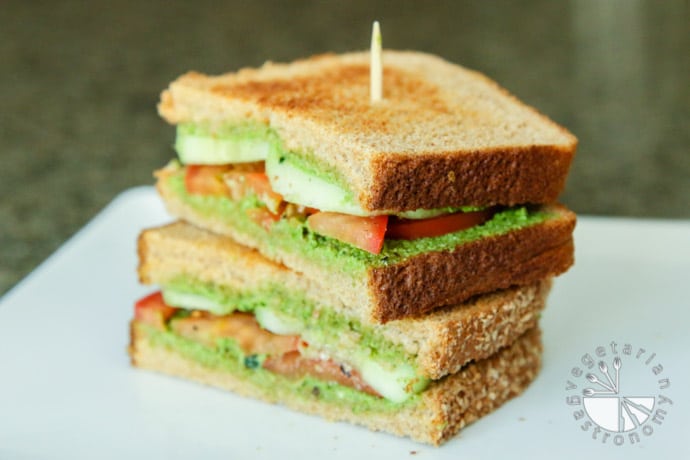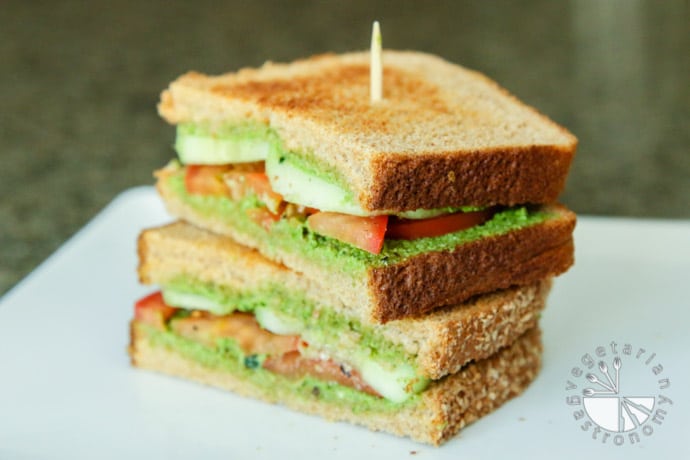 I've also found myself eating this chutney with a spoon or as a side to many dishes. In fact, writing this post and thinking about the flavors makes me want to get up and make a chutney sandwich right now! And if I haven't already convinced you to do the same, just take a look at the ingredients list below – super simple ingredients you probably already have in your house. Make some…I promise you won't be disappointed!
Five years ago: Thai Red Curry (vegan, gluten-free)
Four years ago: Oatmeal Cookies (vegan, contain gluten)
Three years ago: Phyllo Pesto Pizza w/Smoked Mozzarella (contains dairy, contains gluten)
Two years ago: Wontons (vegan, contain gluten)
One year ago: Creamy Farfalle Pasta w/Mushrooms (gluten-free, contains dairy)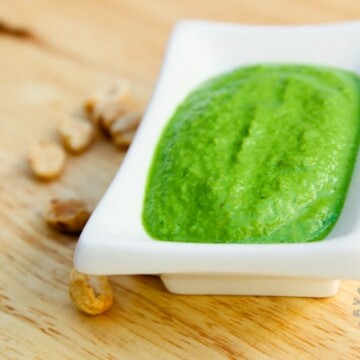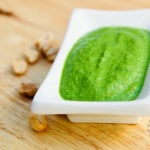 Print
Cilantro Peanut Spread, Chutney, & Dressing
Cilantro, peanuts, citrus, and spice brings this spread alive! Use it as a chutney, dip, or dressing to flavor up any dish!
Servings:
4
servings (1 cup total)
INGREDIENTS
1/3

cup

cilantro leaves

1/3

green bell pepper

2

tbsp

dry roasted peanuts

1/2-1

fresh green jalapeno

, more or less depending on spice preference

1

teasp

freshly squeezed lemon juice

¼

teasp

salt

start off with this amount

pinch

sugar
INSTRUCTIONS
Add all the ingredients listed in a small blender (such as a magic bullet).

Puree until all the ingredients are completely blended. If necessary, feel free to add a tiny amount of water to help start the blending process. Note that the final product after blending should have the thick consistency of a spread (note: if you are using this as a dressing, feel free to add more water to get the desired consistency).

Taste and season with additional lemon, salt, and sugar if needed.

Enjoy as a spread for sandwiches, dip for savory bites, or as a dressing.
NUTRITION
Calories:
31
kcal
|
Carbohydrates:
1
g
|
Protein:
1
g
|
Fat:
2
g
|
Sodium:
180
mg
|
Potassium:
50
mg
|
Vitamin A:
125
IU
|
Vitamin C:
8.8
mg
|
Calcium:
3
mg
|
Iron:
0.1
mg
[subscribe_box]