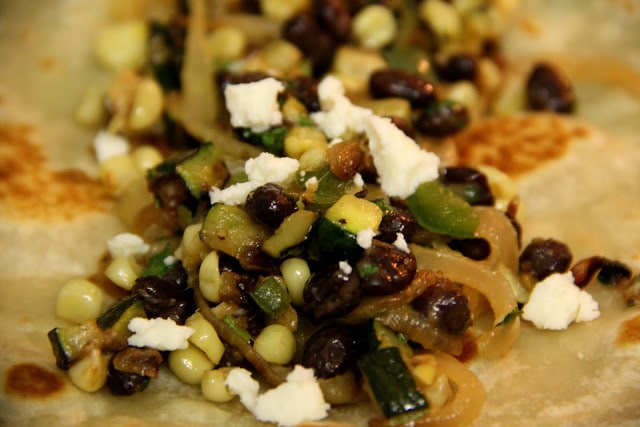 Burritos are categorized into 'quick meals' at our house when I simply don't have the time to make anything else. I usually stuff the burritos with beans, spinach, corn, cheese, tomatoes, and avocado. But this week, instead of having our traditional burritos, I decided to make this recipe from Vegetarian Times. It seemed simple enough to make to be able to categorize it as a 'quick meal', but had new flavors as opposed to our traditional burrito.
Right away, my husband and I both loved this tasty, simple, and healthy alternative to our traditional burrito. Not only did it make use of some yummy veggies, but it also had the black beans and cheese for that traditional burrito flavor. I even had some of the filling without the tortilla and enjoyed it very much. Not to mention, it was also an excuse for me to buy some Queso fresco, which I love!
For the Gluten-Free option, use gluten-free tortillas, corn tortillas, or simply eat the filling by itself.
For the recipe, head on over to Vegetarian Times website – Corn, Zucchini, & Green Chile Burritos (gluten-free option, vegan option). I used zucchini when making this recipe. For the vegan option, simply omit the cheese. For the gluten-free option, use brown rice tortillas, corn tortillas, or simply enjoy the filling by itself.
[subscribe_box]