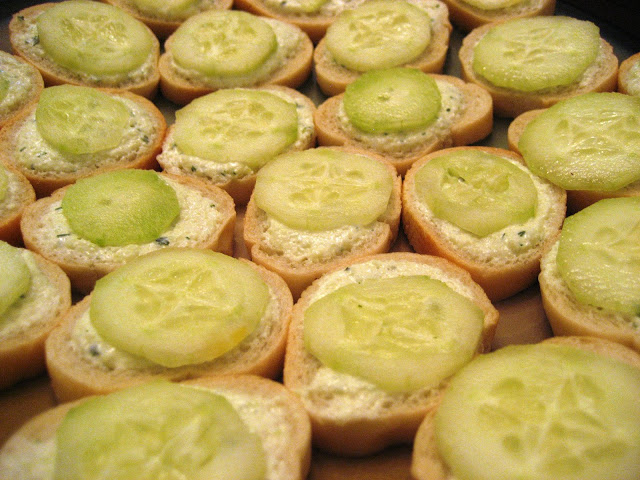 While trying to come up with appetizers for our Christmas party this year, I decided to make this simple, yet delicious cucumber yogurt dill dip on some slices of french bread, topped with a slice of cucumber. I originally tasted this dip at a friends place and decided to re-create it at home. I recommend making this dip the day prior to serving so that it thickens up a little in the fridge before spreading it on your favorite bread.
If you're looking for something flavorful, light, and refreshing to serve, this recipe is the one!
CUCUMBER DIP: (gluten-free)
Ingredients:
1 3/4 c yogurt
1 cucumber
1/2 t salt
2 cloves garlic
2 t mint
2 t dill
2 t lemon juice
2 T olive oil
Directions:
(note: this dip is best prepared 1 day in advance so that it has a chance to thicken in the refrigerator overnight)
Peel cucumber and cut in four sections lengthwise. Discard the seeds from the cucumber.
Blend all the ingredients together. Refrigerate until ready to use.
Assembly:
Cut French bread in small slices. Spread dip on bread, top with 1 slice cucumber, and serve.
For gluten-free options, this dip also goes well with fresh veggies and in sandwiches.
[subscribe_box]