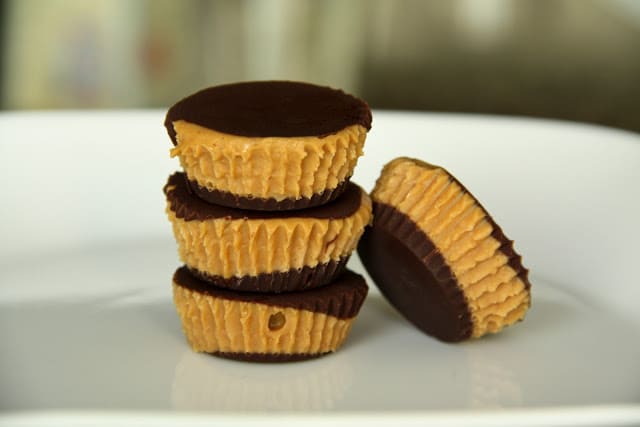 Even though these are extremely simple to make, I had to share the post because they tasted great with NO added sugar, and much better than store-bought Reese's peanut butter cups! The idea for these peanut butter cups came from a family member. I decided to make them for my husband on our wedding anniversary since they are one of his favorites! All you need is some dark chocolate and fresh peanut butter, which are always staples in my pantry.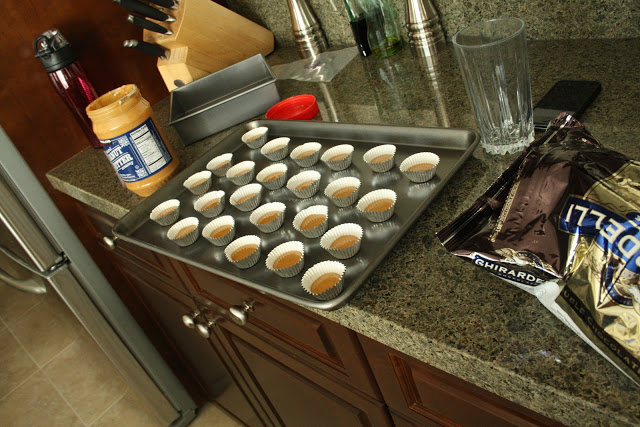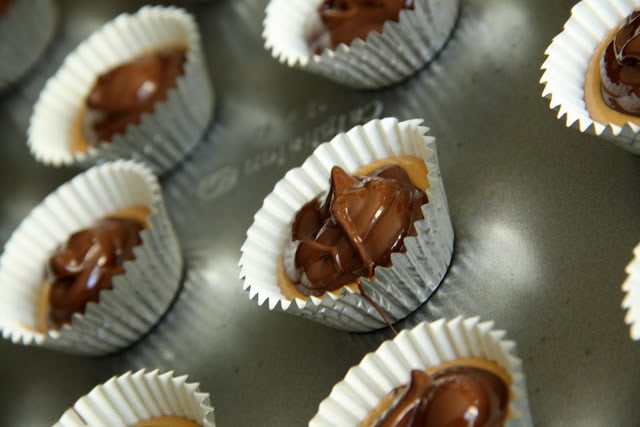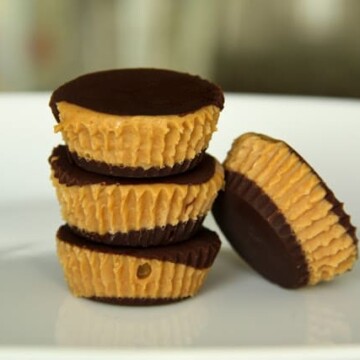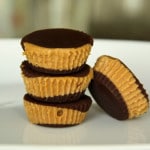 Print
Dark Chocolate Peanut Butter Cups
These 2-ingredient bites are so quick and easy to make! They're the perfect bite to satisfy that sweet tooth!
INGREDIENTS
vegan chocolate chips

, such as Enjoy Life Dark Morsels

peanut butter or almond butter

, see notes below

mini-cupcake wrappers
INSTRUCTIONS
Set up a double boiler and melt the dark chocolate chips (see notes below)

For this next step, I used some wilton pipping bags to avoid making a mess, but feel free to use a small spoon or any other method. Place the mini-wrappers on a flat plate or baking pan.

In each cup, add some melted dark chocolate (enough to cover the bottom of the wrapper and make a chocolate layer). You may need to shake or tap tray so that the chocolate makes an even flat layer.

Place in the fridge for 5-10 minutes until the chocolate solidifies.

Repeat step 2 with softened peanut butter, creating a thick peanut butter layer on top of the chocolate layer. You do not need to place this in the fridge.

Continue to top again with some melted chocolate creating a total of 3 layers (chocolate, peanut butter, chocolate).

Place them in the fridge (or freezer) until solidified and enjoy!! Store extra in the fridge!
NOTES
Melting Chocolate - You can use the double broiler method, or add the chocolate chips to a glass bowl with a tiny amount of coconut oil. Microwave in 30 second increments, mixing in between, until all of the chocoltae has melted completely.
The type of peanut butter you use will determine the consistency of the middle layer. I like to use natural peanut butter with no added oil or sugar.
Middle Layer Subs - use almond butter or sunflower butter (nut-free option)
[subscribe_box]