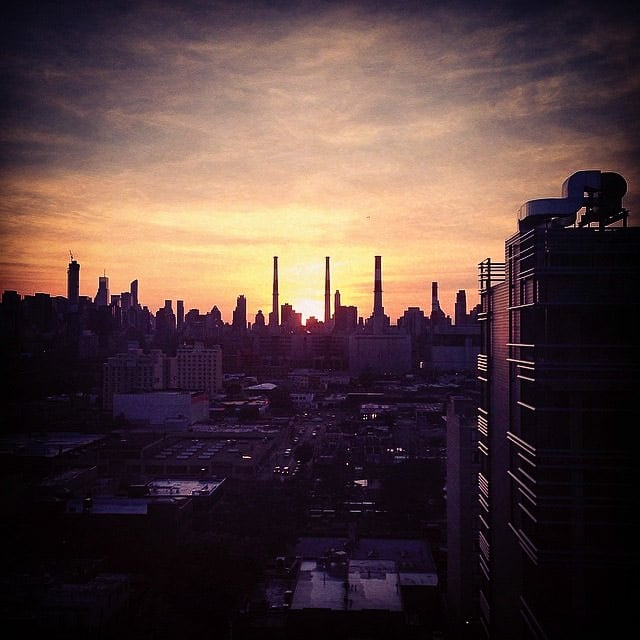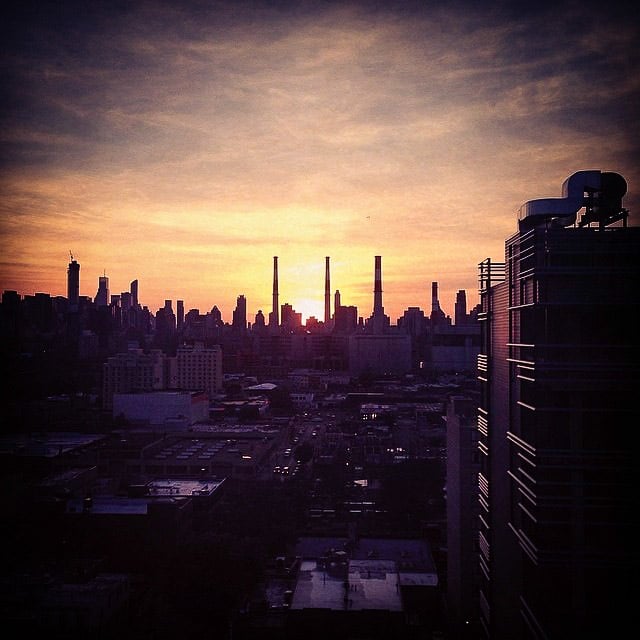 I've been pretty quiet for the last three weeks, and I wanted to let you know why. My dad passed away about two weeks ago. My family has been mourning this great loss, and I've been trying to find the right words to post.
My Dad's Health. My dad underwent a heart transplant 13 years ago. Since then he had lived a healthy, beautiful, normal life until 2 years ago when he was first diagnosed with lymphoma. After undergoing chemotherapy, he was in remission for about a year.
This past January, his lymphoma recurred, and unfortunately, due to many other health issues, chemo was not a viable option this time around. Therefore, we got him approved for a clinical trial at Memorial Slone Kettering Cancer Center in New York. This clinical trial was not chemo based and seemed like a promising last option.
Before starting his second round of cancer therapy, he had some worsening medical issues that precluded him from getting the treatment. A few days later, he had a major complication, which landed him in the ICU. I immediately flew to NY to be with my family. Over the course of the next several days, the doctors informed us that they were no longer any possible treatment options for my dad. Everyone thought it best to bring him home and make the rest of his time comfortable. Within two days, we miraculously managed to get him air-ambulanced back to California and home the next day.
His spent his last two days at home with his family by his side. The people he loved the most were singing his favorite hymns as he took his last breath. He passed peacefully without any pain. He was a fighter. He was my hero, and the strongest man I knew.
Past Three Weeks. The past three weeks have been completely overwhelming and exhausting on all fronts. I keep trying to remember how I felt when I took that picture above. I was up on the rooftop of our hotel in NY, looking out at the amazing view with my mom and sister-in-law, smiling because my dad was going to come home. It was the only moment in the past three weeks where I felt like I had a moment to stop and take a breath.
We are all trying to keep busy, not really knowing how to think or feel. The kids have been a nice distraction, keeping us afloat. While at home with my family, I was able to spend a day helping my brother harvest all his wonderful fresh vegetables from his garden. During this time, I realized more than anything how therapeutic cooking is, especially after being away from the kitchen for so long. I took all the fresh veggies and spent one entire day cooking for my family in the house my dad built, wishing he was there. I hope that time will heal all, but for now I dearly miss my dad. For now, I'm able to find some peace in the fact I had the chance to say good-bye, that he lived his life to the fullest, really left nothing un-done and without regret, and that he passed peacefully with his loved ones at his side.
He was only 67 when he died. Although I try to constantly think positive of the amazing life he had, the things he accomplished, and the wonderful memories we made, a large part of me still can't help but feel that our time together was stolen from us. I wish he could have lived another 20 years, watched his grandchildren grow up, traveled EVEN MORE around the world, and spent more happy times with his family. I miss his dear face and beautiful smile.
My mom has been unbelievably strong through all of it. She is heartbroken, but still manages to keep going and continues to think positive. She is and always has been my family's strength, and "If She Can Do It, So Can I."
We will always cherish the time we had with my dad and remember him for the remarkable man he was.
My Dad's Funeral. The funeral service was 2 weeks ago. I had been thinking of that day for some time, but always hoped it would never come. I said a few words at the service and wanted to share some of what I said with all of you:
"Who is going to eat your cheesecake now?" is what my dad whispered to me the day before he passed. He was weak, sick, and tired, but he continued to try and remain happy and at peace through all of it.

Although the past two weeks have been extremely overwhelming and exhausting on all fronts, they have been some of the most memorable of my life. I will never forget this past Father's Day, June 15th, when my dad gave us the best gift. He came back to us on father's day after a cardiac arrest episode and gave us something that we will cherish for the rest of our lives… the chance to spend every day and night by his side and a proper chance to say good bye.

Many thoughts and feelings come into my mind when I think about the type of a man my dad was, but the most notable – he was someone who was extremely caring and never gave up on people. He always tried to help and take care of those around him, but ever humble and didn't need or like any acknowledgement. Even after finding out that there was no treatment available for him anymore, and that he may only have a week left to live, he continued every day from the ICU in NY until his last breath at home trying to take care of US, making sure there was nothing we would need after he passed.

After he underwent his heart transplant 13 years ago, he was skeptical about how many years he had to live. His one wish was to live long enough to be able to see us graduate and to see me get married. Fast forward to 10 years later, when he was first diagnosed with lymphoma, he told us that he was grateful to have attended 2 graduations, 2 weddings and be blessed with 2 grandkids.

The last 2 weeks really have been a blur, and it seems almost surreal that he is no longer with me. Last week in the ICU in NY, he told my brother and I… "I don't want to die here and I don't want to suffer. I am tired of fighting. I am at peace and my time has come. Get me home". He could not talk much, and was extremely weak, but his mind was SHARP till the end. As difficult as it was for him to say good bye, he was still laughing and smiling the morning of his last day. And although his road was tough and we are far from accepting this loss, knowing he took his last breath at home, surrounded by all his family, in no pain, completely coherent, holding my hand, gives me some peace.

I am thankful that my kids, his grandkids, were able to meet him and spend time with him these past few years. He meant the world to them and they meant to world to him. My dad even celebrated his last bday with them by his side. His b-day wish was to get a bounce house for them in the backyard. Even though he was very sick and in a lot of pain, you could see the joy they brought into his eyes as he watched them playing. This morning, as I was still laying in bed, I heard my 4 yr. old son wake up, walk downstairs, and go to the picture we have up of his grandfather, whom he calls 'Nana', in the living room. He proceeded to talk to his Nana through the picture, "Hi Nana! I love you! Are you up in the stars now? Maybe when you get better, you can come and see us again." Hearing his words filled me with tears and warmth, and I know that although short, the time they had with him will be cherished forever.

Kind-hearted, friendly, genuine, humble, generous, and strong, daddy showed everyone unconditional love and touched so many people's lives. He was a fighter. His gentle way, his humor, and his caring and loving nature will live on through all that he has taught us. I'm extremely lucky to have called this man my father, and will forever be grateful for everything he has imparted to me. On his last day, he looked over at me, pointed, and said to everyone in the room, "I am going to miss her"…well I am telling you now that I will miss you even more daddy.
When you asked me that day, "Who is going to eat your Cheesecake now?", I didn't have an answer for you because I was filled with emotion. But I'm telling you now that WE WILL. We will celebrate your life. Your legacy will live on through all of us.
[subscribe_box]