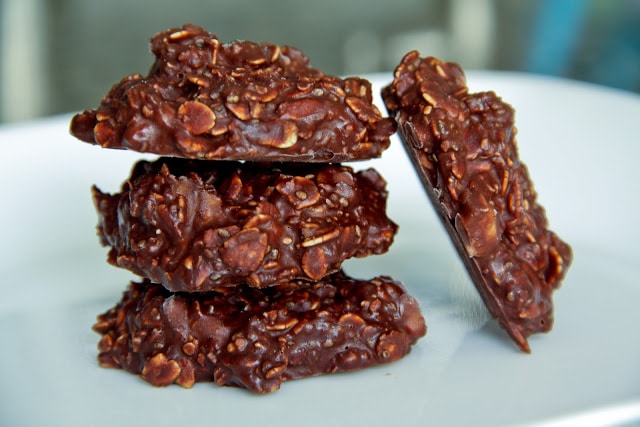 I came across these treats from a great website called Oh She Glows. They caught my eye because they contained oats, dark chocolate chips, and chia seeds. And the best part about them is that they are healthy! They seemed like the perfect little treats for any chocolate craving. My brother also recently brought some chia seeds home, and I've been wanting to use them in my cooking or baking. So I tried out this recipe below from Oh She Glows and loved them! I wanted these treats to taste slightly nuttier, and since chia seeds have a mild nutty flavor, I added more chia seeds than the original recipe calls for. I enjoyed these treats one at a time straight out of the freezer! They were delicious!
If you're looking for that really sweet, 400 calorie, chocolate chip cookie, this is not the recipe for you…but if you're looking for a refreshing, cold, and healthy chocolate treat that gets it's sweetness from bananas, give this recipe a try and you'll be surprised at how great they taste!
Gluten-free Option: Use gluten-free oats.
For the recipe, head on over to Oh She Glows website – Healthy No-Bake Chocolate Oatmeal, Chia Seed Treats (vegan, gluten-free). The only change I made was to use 1 1/2 tbsp chia seeds.