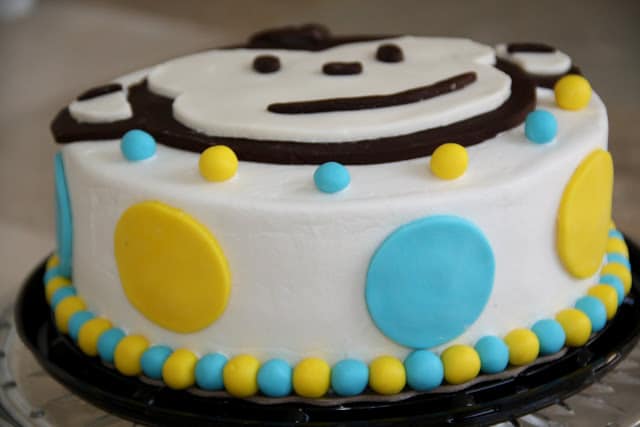 My son turned ONE!! So of course I had to make a cake for his first birthday. I decided to go with the Mod Monkey theme and searched for a few cake decorating ideas online. I quickly found myself wanting to make a cake with a monkey face, and realized in order to make it look nice, I was going to have to use fondant. I've never worked with fondant before, but to my surprise, it was very simple and fun to use!
CAKE ASSEMBLY:
I decided to make a 2-layer chocolate cake with my favorite buttercream frosting recipe I came across from a local cake decorating class. It uses a high ratio shortening called Sweetex, which can probably be found at your local baking shop or online. The surface of the cake was frosted using buttercream. I used an great technique called "the paper towel method" to smooth the buttercream and form it around the cake to look like fondant. You should be able to search for this technique online. If you cannot find it, let me know. I was amazed at how well this technique worked and how smooth and professional my cake looked without having to use fondant!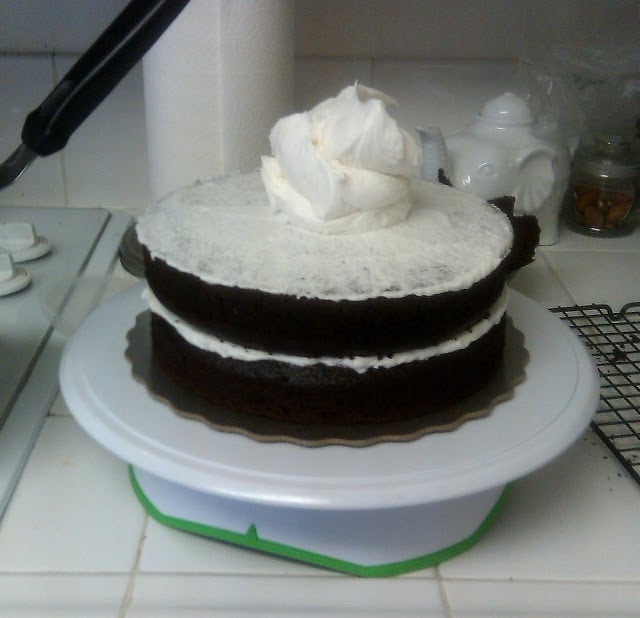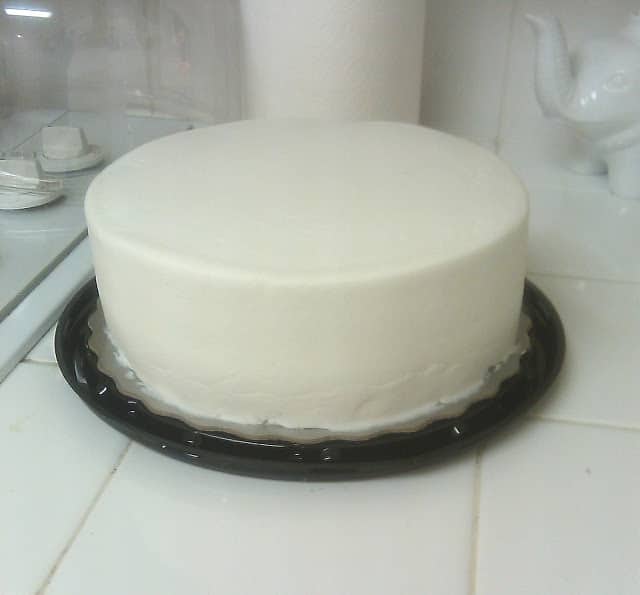 I bought Ivory and Chocolate color fondant and colored some of the Ivory to make Blue and Yellow. I cut the shapes for the monkey myself, and used a circle cookie cutter for the round dots. The fondant shapes were attached to the buttercream using buttercream frosting. If you are attaching fondant to fondant, a small amount of water will do the trick.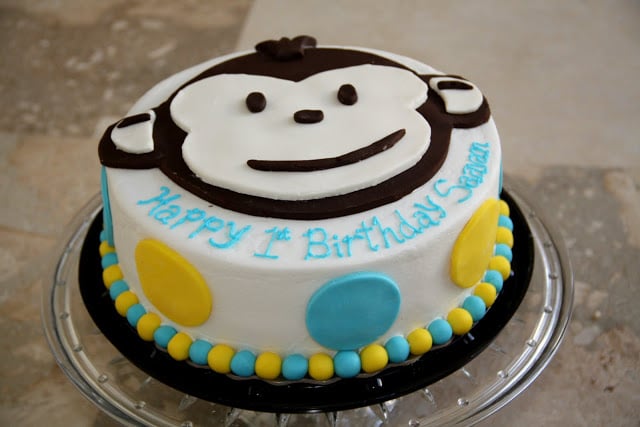 HAPPY 1st BIRTHDAY TO MY SON!
[subscribe_box]