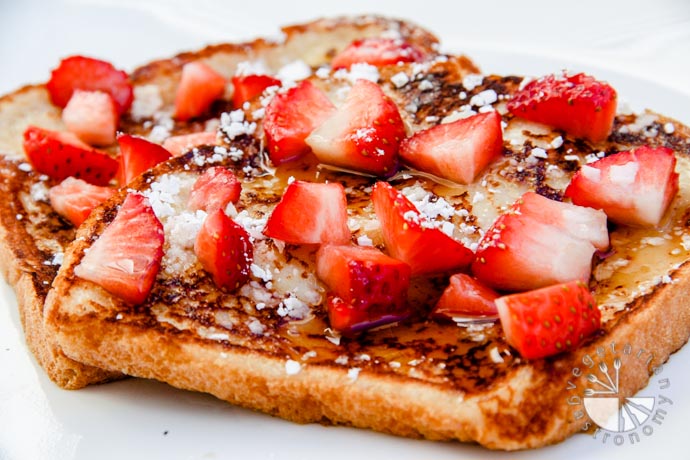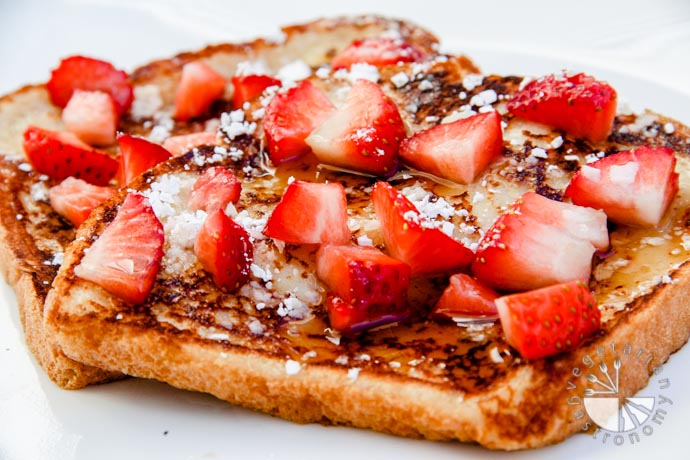 Nothing says Mother's Day like sleeping in and breakfast in bed! If your kids are like mine, they wake up at dawn, are full of energy and ready to start the day. Although this early rising motivates me to go workout each day at 5:30am, while my husband watches the kids before work, it's always a treat to sleep in.
What better way to wake up than with coffee and breakfast in bed made by your adorable kids and loving husband! This was my perfect first Mother's Day. Four years ago, my husband and son made this delicious Eggless French Toast, topped with maple syrup, fresh strawberries, and some powdered sugar. To this day, I still remember waking up to this sweet, amazing smell.
So for those of you who are looking to do something special for your mother this Sunday, make this Eggless French Toast recipe and start the day by serving your her breakfast in bed! Be sure to read the notes at the end of the recipe for a few tips while preparing the dish. For a vegan version, you can easily sub-in soy milk or almond milk. For the recipe, click here. Even though I know this is a re-post of an older recipe, it's still the first thing I think about and crave when Mother's Day comes around. In addition, I also wanted to share my recent pictures of the dish. =)
This is a very touching clip I came across a few weeks ago that I thought would be perfect to share with all of you, 24 People Who Applied For The "Worlds Toughest Job", although I do have to say that it also applies to you DADs out there!!
HAPPY MOTHER'S DAY!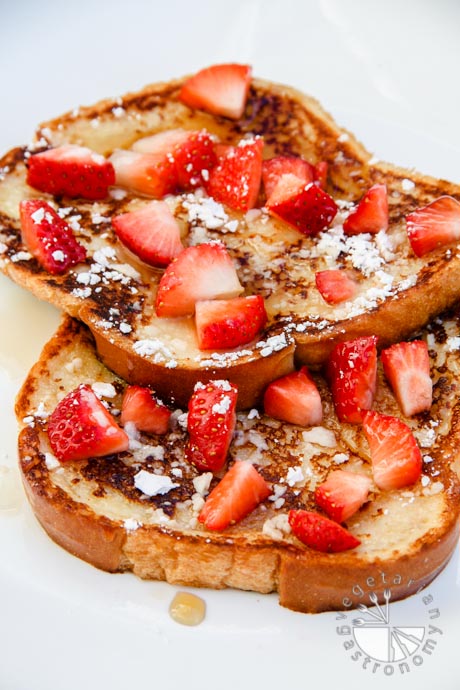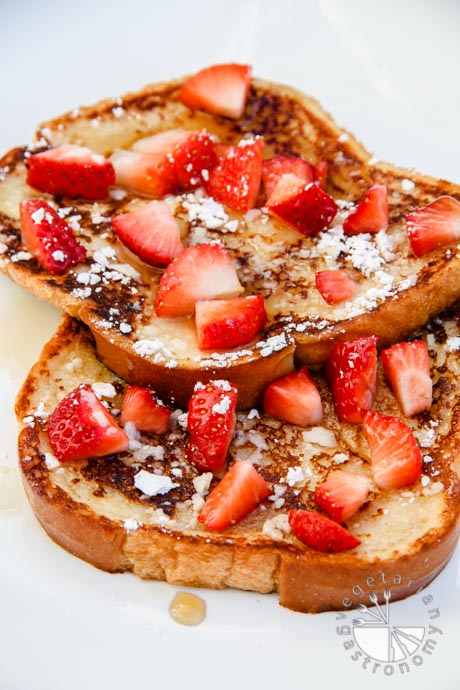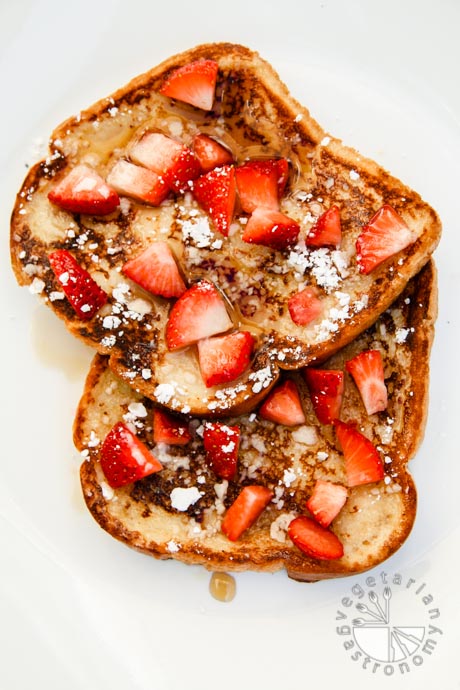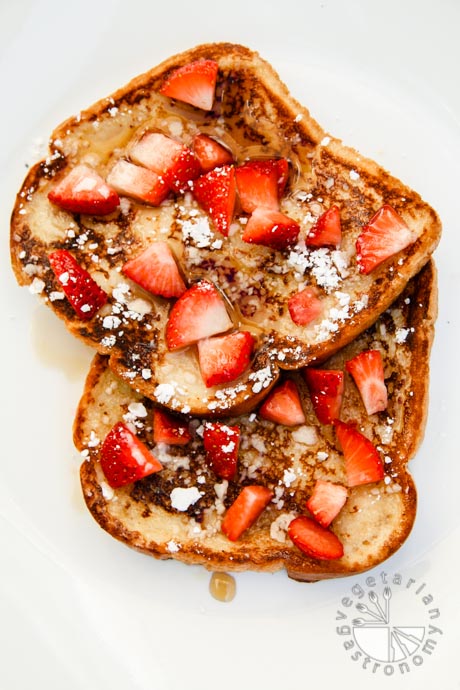 [subscribe_box]