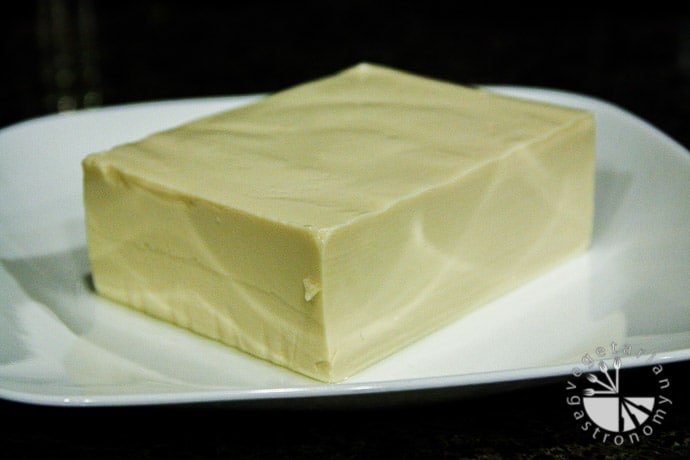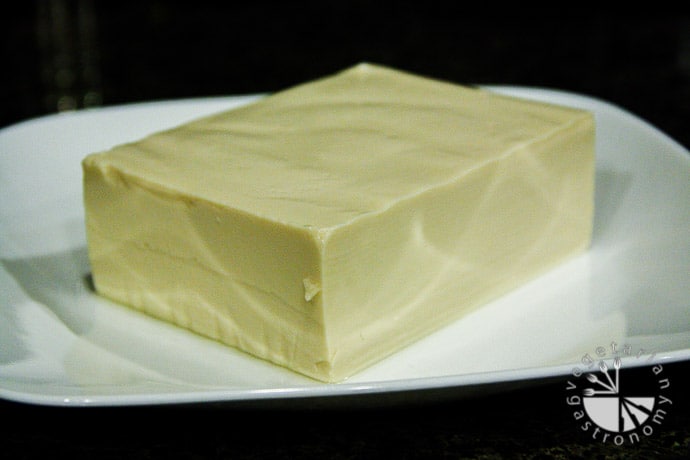 I've recently received such great feedback on some of my Tofu recipes, that I had to do a post on My Top 5 Favorite Tofu Dishes! So here they in order:
Ok, so I know you're reading the list above and thinking I cheated because there are 2 listed for #5. When writing this post, I narrowed my favorite tofu dishes down to 6 and spent ALL day trying to decide between the last two. I had an extremely difficult time and could not choose so I decided to list both of them as my #5. If you end up going through the list and making all of these dishes, you'll soon realize why =)
I can't possibly write a post on My Top 5 Tofu Dishes without explaining to you why I love them so much. To sum it all up, it boils down to the following…super tasty (of course), very flavorful, easy to make, great use of veggies, and contains simple pantry-ready ingredients! Keep reading this post for specifics!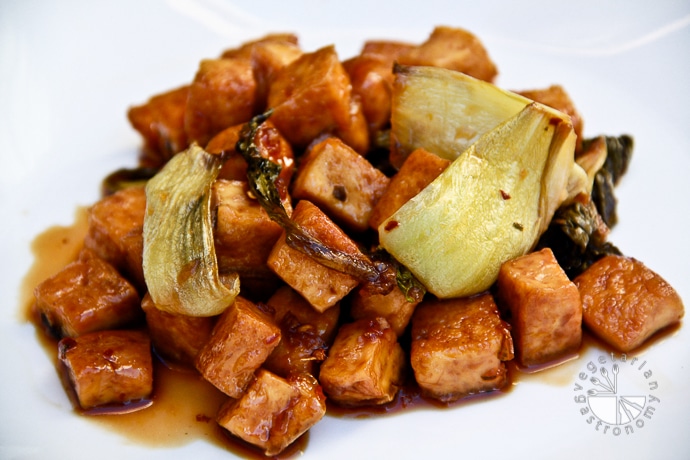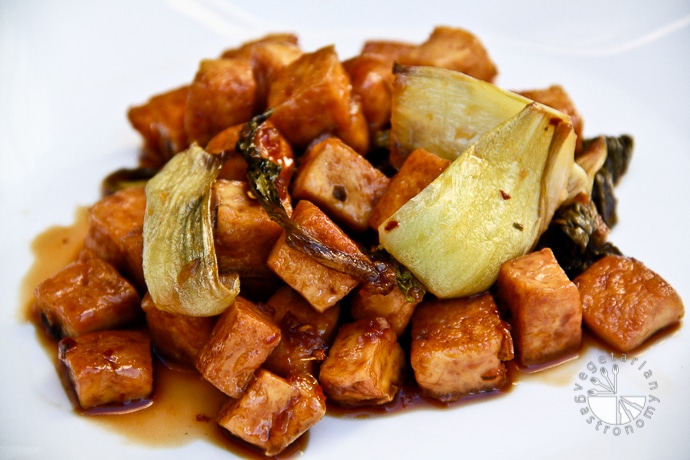 This is my favorite tofu dish right now! The sauce has an amazing taste…the perfect flavor of sweet and savory. Lime zest is easily my favorite ingredient in this dish. I also love how quick it is for me to make it, not to mention there are no special ingredients so they are always readily available in my pantry. I used to make this dish using only tofu, but recently I've added other veggie such as bok choy and mushrooms. I could eat an entire plate of this Chili Lime Tofu with some brown rice…so I hope you like it as well!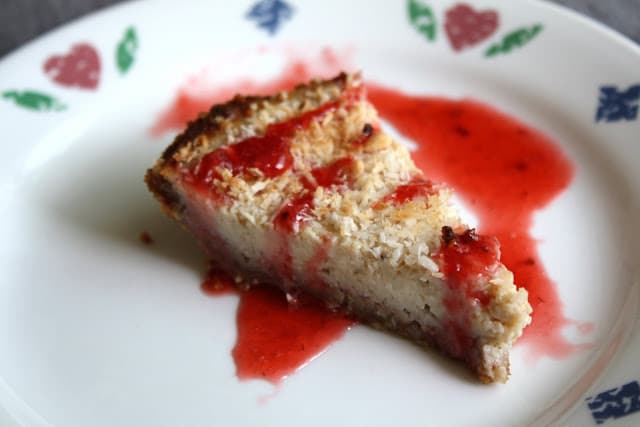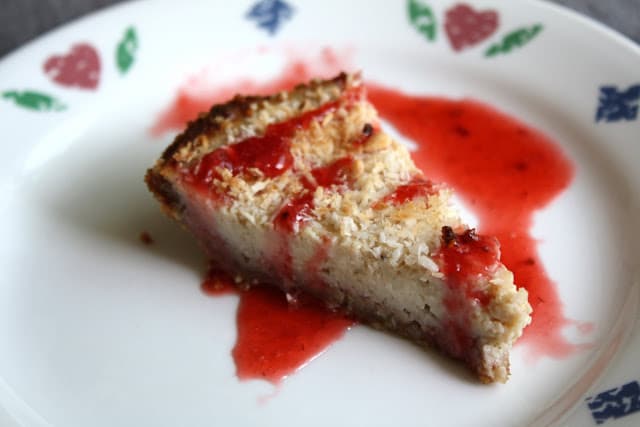 This divine dessert has recently popped up again in my radar. I had a friend over who wanted to learn how to make Thai Food and some vegan dessert. When she picked this one, I was very excited since I hadn't made it in awhile and I love coconut. I also just bought a Vitamix and have been wanting to use it to make a tofu-based pie filling. Let me tell you, blender or Vitamix, this pie turns out lovely and tastes exquisite! Even if you don't have the fruit drizzle, I promise you will be licking the bottom of the pie pan! And if you still need convincing, even my husband, who is not a fan of tofu-based desserts, enjoyed it and asked me to make it again a few weeks ago!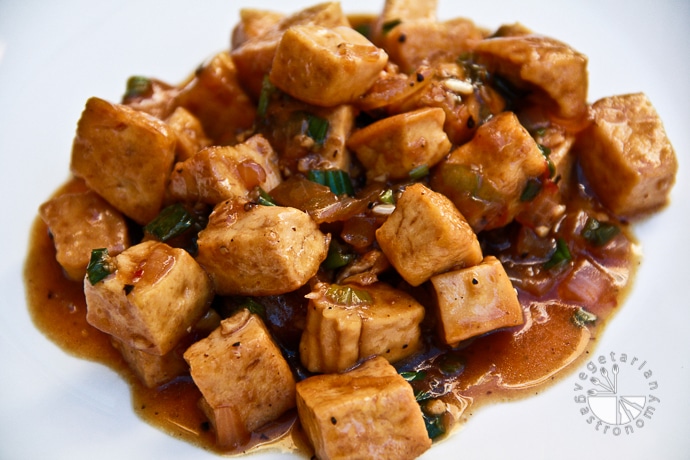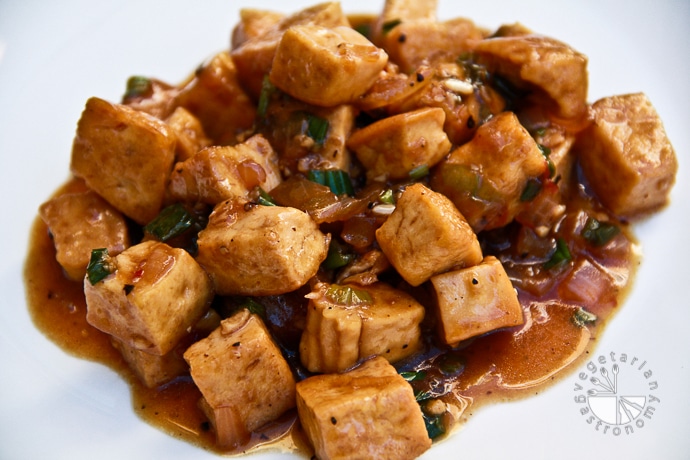 This is yet another easy sweet and savory dish made amazing through the combination of a few simple ingredients! This is by far one of my husbands favorite Thai dishes. Ever since I recreated it at home with this recipe, it's the first dish he asks for when I'm making Thai Food! And again, no special ingredients required. For this dish, I've always stayed pretty true to the first time I've made it and have never added any additional veggies. I think it tastes perfect just the way it is, but if you end up adding some veggies, let me know how it turns out!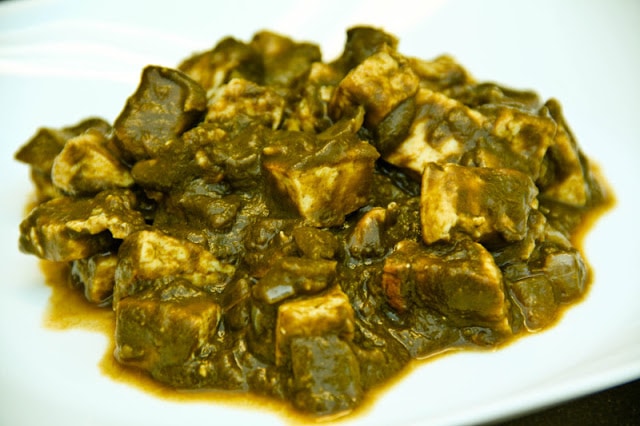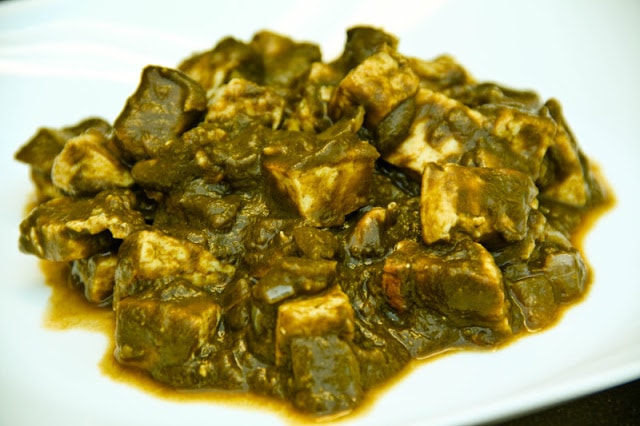 This Indian Dish is one of my favorites for several reasons: it's super healthy, very easy to make, gets my entire family to eat a lot of spinach, and gets the protein in with the tofu! It's my version of a classic Indian dish. We make this at least twice a month and my entire family loves it. You can't beat getting your 3 year old, 1 year old, and cheese-loving husband to eat some spinach-tofu dish…it just doesn't get better then that being a mom!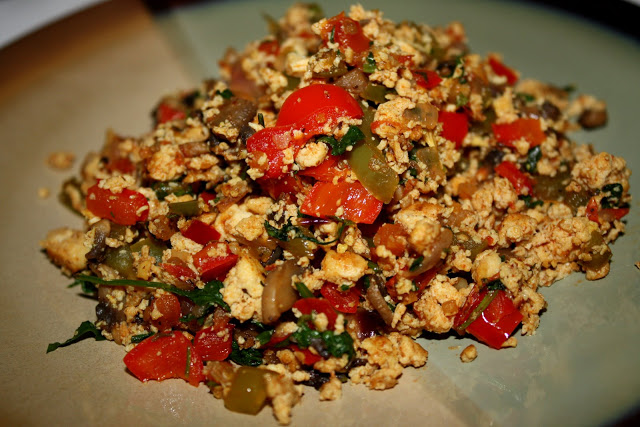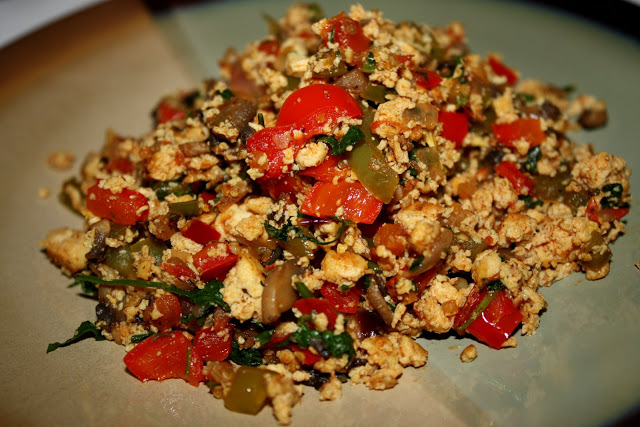 This dish displays another great way to use tofu…in a scramble! You can eat this dish for breakfast, as a side, or wrap it up in some tortilla and call it a burrito! It also displays a unique and fun way to alter the texture and taste of traditional tofu by freezing it first. Freezing tofu creates the perfect texture for a scramble -just add some veggies and seasoning. My favorite is to add some taco seasoning and a lot of Cholula sauce to create a Mexican Tofu Scramble, as indicated in this recipe. It's also my go-to dish when I have a lot of veggies I need to use up in the fridge!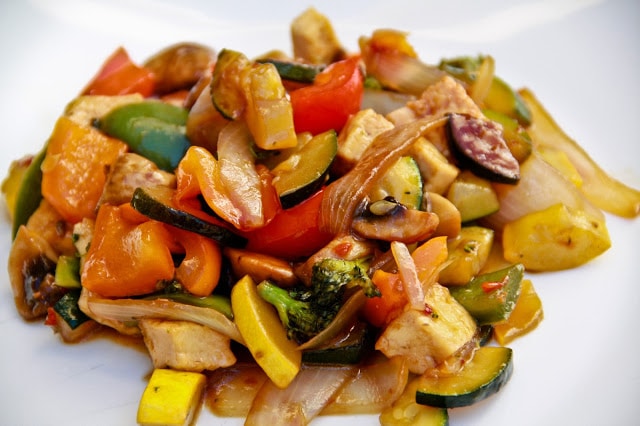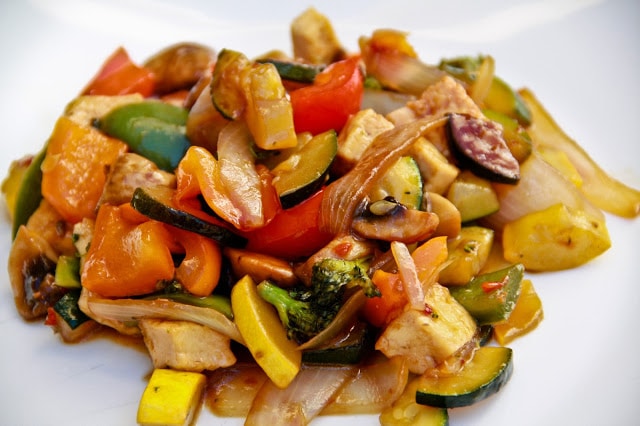 Again…it's all about the sauce!! Yet another perfect sauce combination – soy sauce, brown sugar, and chilli sauce! Super colorful with all the veggies, really flavorful, easy to make, and simple ingredients (that seems to also be the theme of this entire post)! If I'm craving Thai and want to throw something together at the last minute, this is usually the dish and sauce I go to first! This dish would normally be #1 on this list, but since I've been using this sauce combination for a really long time now, it's taken a back-seat to the newer flavors I've discovered. But, I still love it and always make this sauce with some tofu, veggies, or noodles! This dish is yet another great way to use up those veggies taking up space in your fridge!
So THERE you have it…my current TOP 5 (or 6) favorite tofu dishes!!