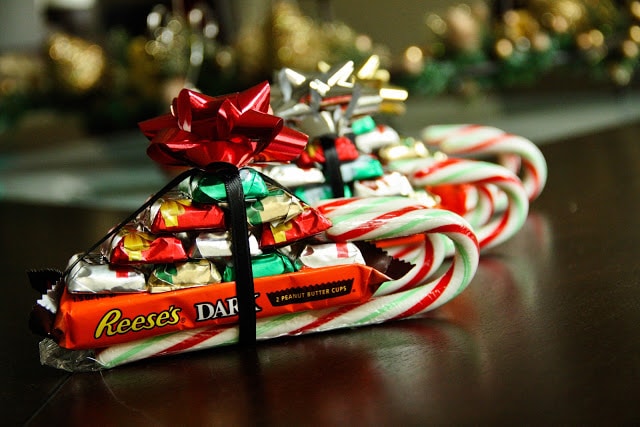 It's that time of year again for us to host our 5th Annual Holiday Party! My husband and I love hosting parties, having people over, and cooking. But with the kids, we don't always have the time on weekends and energy to have all our friends over all the time! So we make it a point every year around Christmas or New Years to host a Holiday Party for our friends in San Diego.
I particularly enjoy this time of year because I get to come up with a menu and try making new appetizers and dishes. Of course there are a few favorites that we have every year, but we always try new items. In the past, we've done a "make your own pizza" party, Mexican food, and Italian food. Three years ago we decided to serve a bunch of different appetizers. We had so much fun choosing the menu items that we decided to do the same theme again this year. Although this time, we tried to find appetizers that were finger foods or small bites and kept the food coming all night! The prep work was pretty easy. It was a little extra work on our end during the party and we had to manage our oven time for all the dishes, but overall it was a huge success. All the food was GONE, and people seemed to enjoy trying the different appetizers that kept coming out! I feel like our sofas or dining table chairs did not even have dents in them because everyone was hovering over our kitchen island where all the food was. =)
I also made cute Holiday Sleighs (picture above) with candy to serve as decoration and treats for each of the our friends to take home. I found the idea online and thought it would be cute for the kids. The only change I made was that I used regular size candy canes. At one point, I also ran out of Resses Peanut Butter packages, so I used some ghiradelli chocolate instead. They were really easy and fun to make and everyone seemed to love taking them home, even those without kids!
To end the night, we played a game of white elephant and had some homemade bark and fudge, which was of course meant to be finger food to stick with the overall food theme of the night!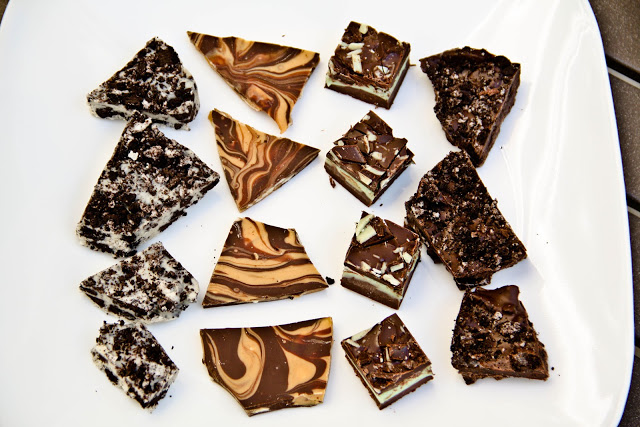 For those of you who want some ideas on great appetizers to serve this holiday season, here is a quick look at our menu. It was really easy to make most of these items and many of them we were able to make ahead of time and just pop them in the oven before serving. The list below is a quick glimpse, and I promise to post the recipes for all of the items soon!

5th ANNUAL HOLIDAY PARTY MENU:
Pull-Apart Cheese Bread
Goat Cheese & Walnut stuffed Celery w/ Honey
Crostini w/Thyme Roasted Tomatoes
Sweet Chili Lime Tofu Bites
Fresh Jalapeno Poppers
Cheese Stuffed Mushrooms
Bell Peppers w/Hummus
Cheese Plate w/Crackers
Caprese Salad Sticks w/Balsamic Reduction Drizzle
Dark Chocolate Peppermint 3-Layer Fudge
Dark Chocolate Reeses Peanut Butter Bark w/Almonds
Dark Chocolate Cookies & Cream Bark
White Chocolate Cookies & Cream Bark
I've added links to a few of the recipes I've made before, and as for the rest of the recipes…look for new posts to follow! For the Sweet Chili Lime Tofu Bites, I simply cut the tofu into cubes instead of triangles (or you could keep triangles as well), and served each piece of tofu on a toothpick laying in a plate of remaining sauce. Add a small drop of shriracha sauce on each tofu piece for an extra kick and some color! There was one more menu item I really wanted to make but did not have time since they needed to be made fresh…Bite Size Baked Brie…yummm…next time…
~ Anjali