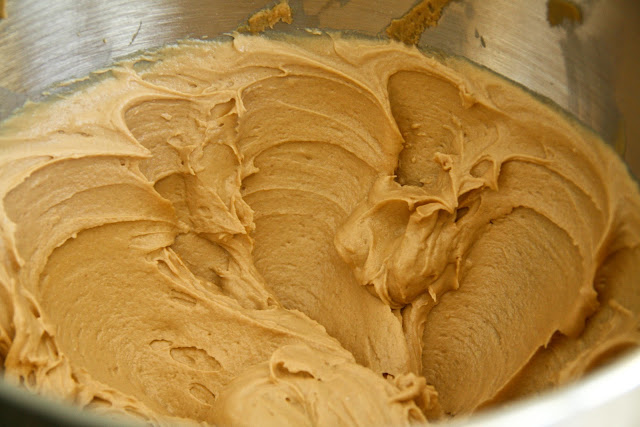 For Father's Day this year, I wanted to make some dessert for my husband. I happened to run into a picture of a peanut butter reese's butter cups decorated cake online, and since my husband LOVES peanut butter, I thought I'd try to replicate it! I made my standard double layer
chocolate cake
using basic peanut butter frosting recipe made with whipped heavy cream, and decorated with mini reese's peanut butter cups. The peanut butter frosting tasted great (I even ended up licking the bowl at the end)! I could easily see myself using the recipe again with cupcakes or perhaps even incorporating it into another dessert.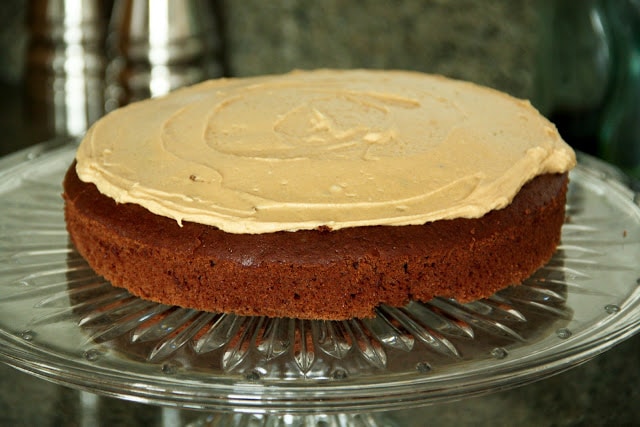 Note: the recipe listed below makes enough frosting to cover 1 8″ round cake. I'd recommend making twice the recipe if you want to make a double layer cake.
The cake was a big hit with my husband and some other family members who were in town that week!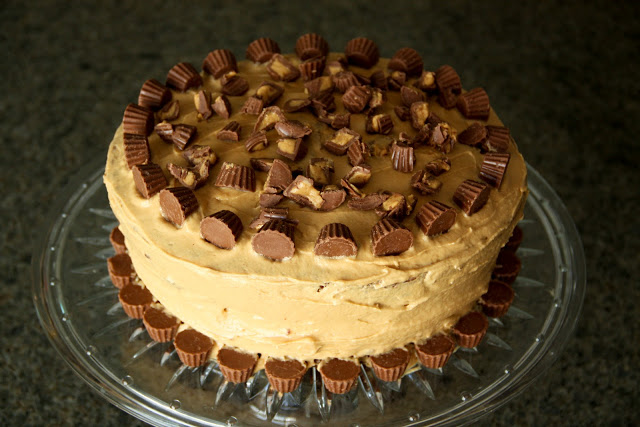 PEANUT BUTTER FROSTING:(gluten-free, contains dairy)
(makes enough to frost one 8″ cake)
Ingredients:
1 cup confectioners sugar
1 cup creamy peanut butter
5 T unsalted butter, at room temperature
3/4 teasp. vanilla extract
1/4 teasp. salt
1/3 cup heavy cream
Place the confectioners sugar, peanut butter, butter, vanilla, and salt in a bowl of a stand mixer.
Using the paddle attachment, mix on low-medium speed until the frosting is creamy.
Scrap down the bowl with a rubber spatula and mix.
Add the cream and beat on high speed until the mixture is light and smooth.
Frost your favorite cake or cupcake recipe!
~ Anjali