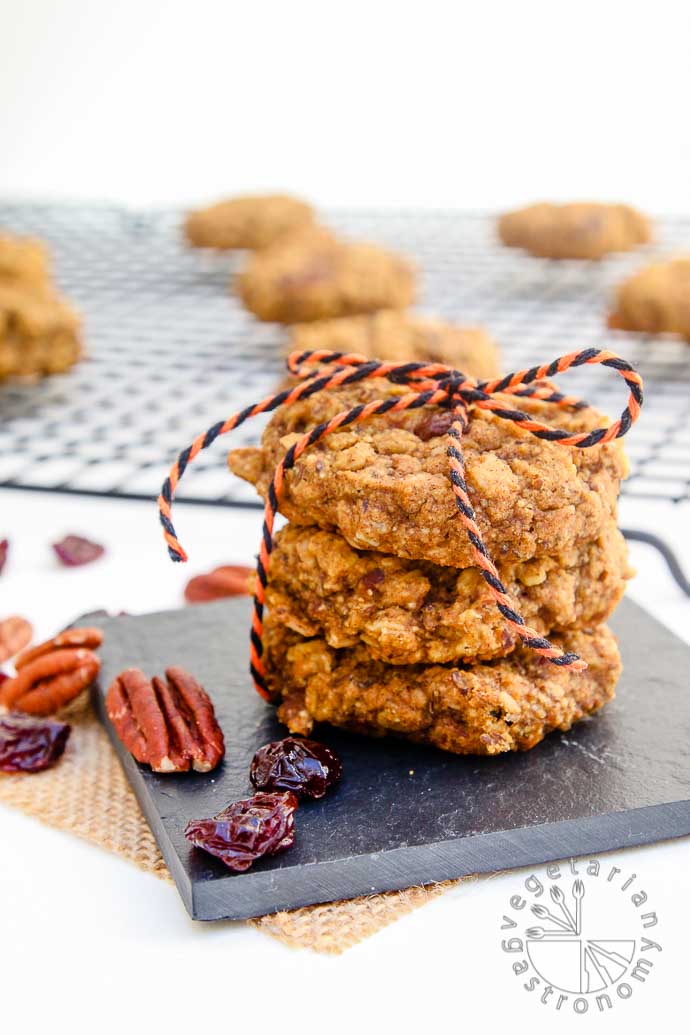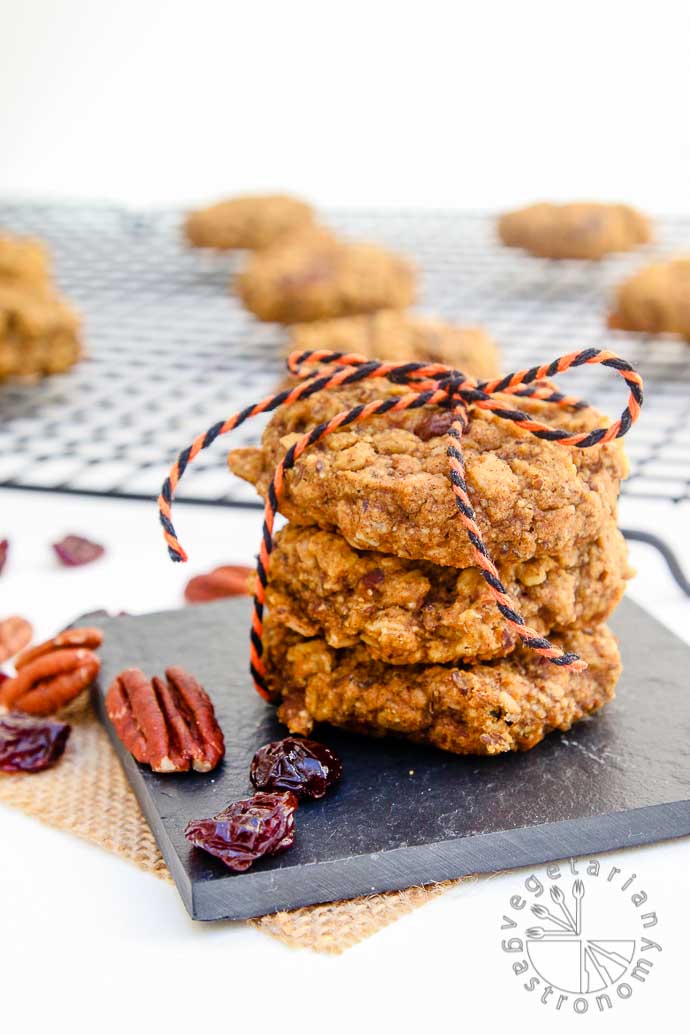 If your family is anything like mine when it comes to the flavor of pumpkin in the form of cookies, then they will LOVE these as much as we do. Meet my family's latest breakfast and snack addiction…my Pumpkin Pecan Breakfast Cookies!
Along with Fall comes pumpkin. Pumpkin anything…pumpkin bread, pumpkin cookies, pumpkin decorations, pumpkins to carve, pumpkin pie…you name it, we love it! So when trying to come up with a few fun Fall recipes for all of you, these were at the top of my list. My Blueberry Banana Breakfast Cookies from last year were such a huge hit everywhere, so I knew I had to come up with a Fall version of these lovely healthy breakfast treats. They are vegan, gluten-free, and free of refined sugar. They are similar to my previous breakfast cookies. You can think of them as oatmeal, but in the form of a cookie, full of good-for-you ingredients. Since these cookies contain pumpkin instead of bananas, they are much more moist in texture, making them even more irresistible. After 3 trials (each of which was completely devoured by my kids within 24 hours), I turned them into the perfect Fall breakfast cookies!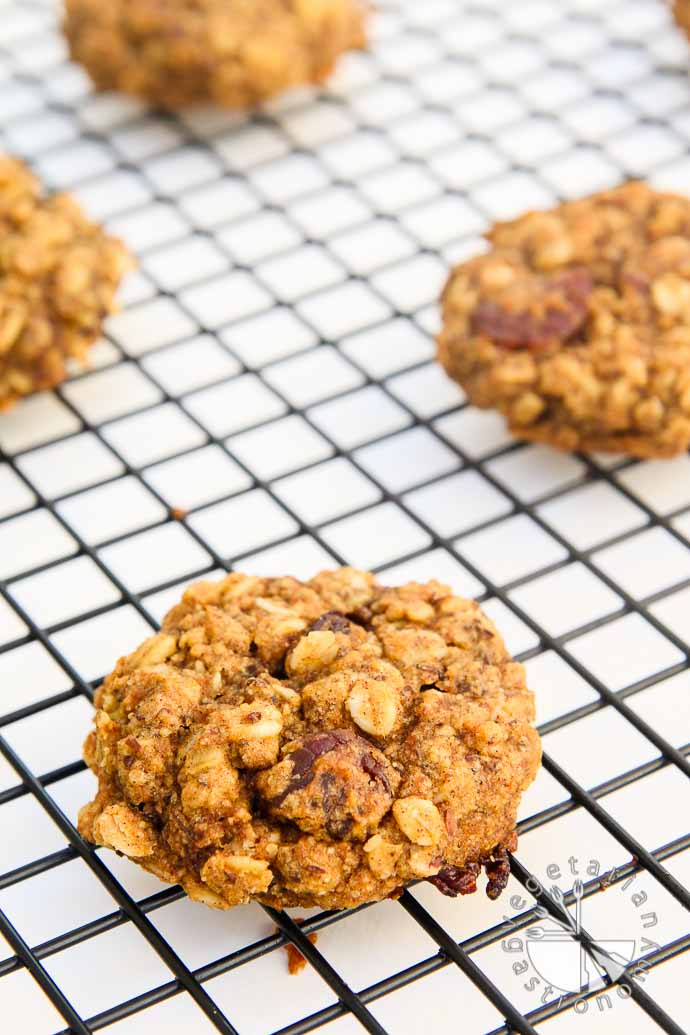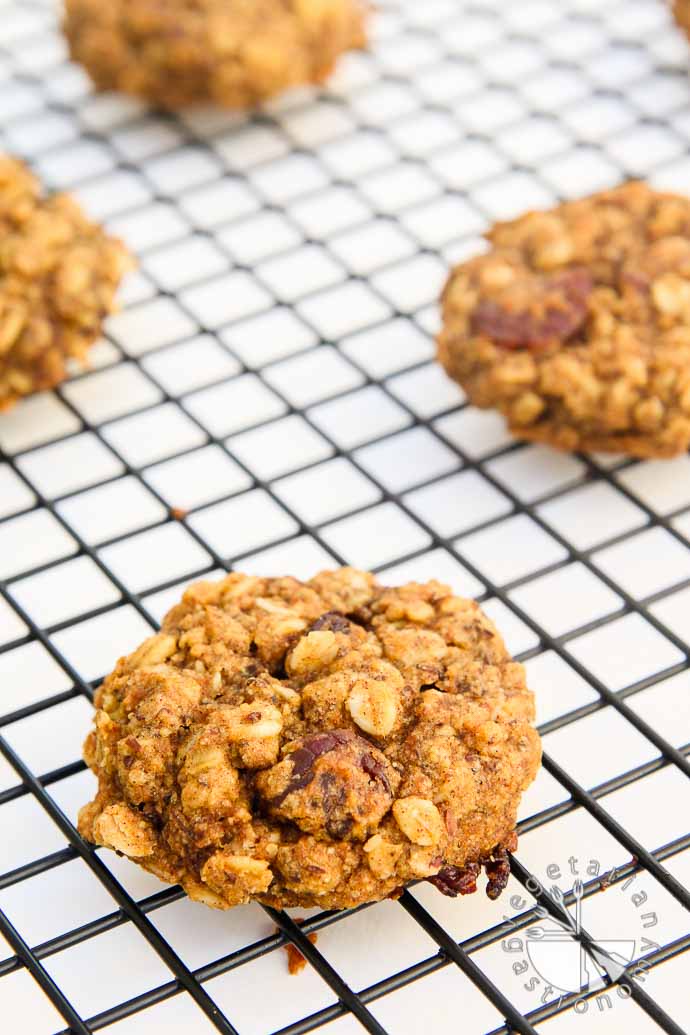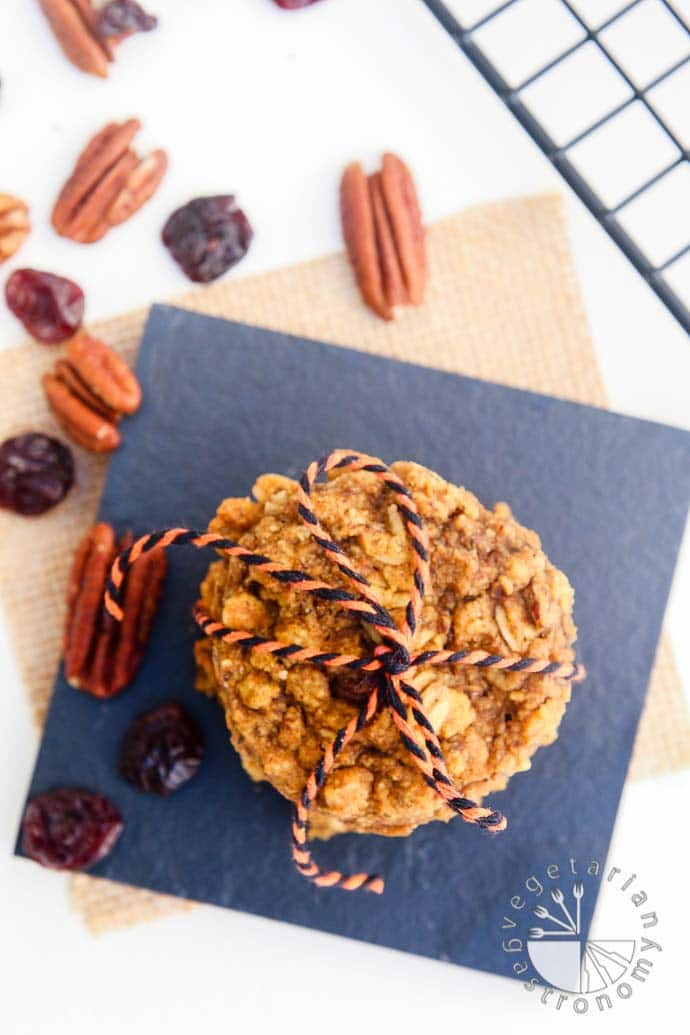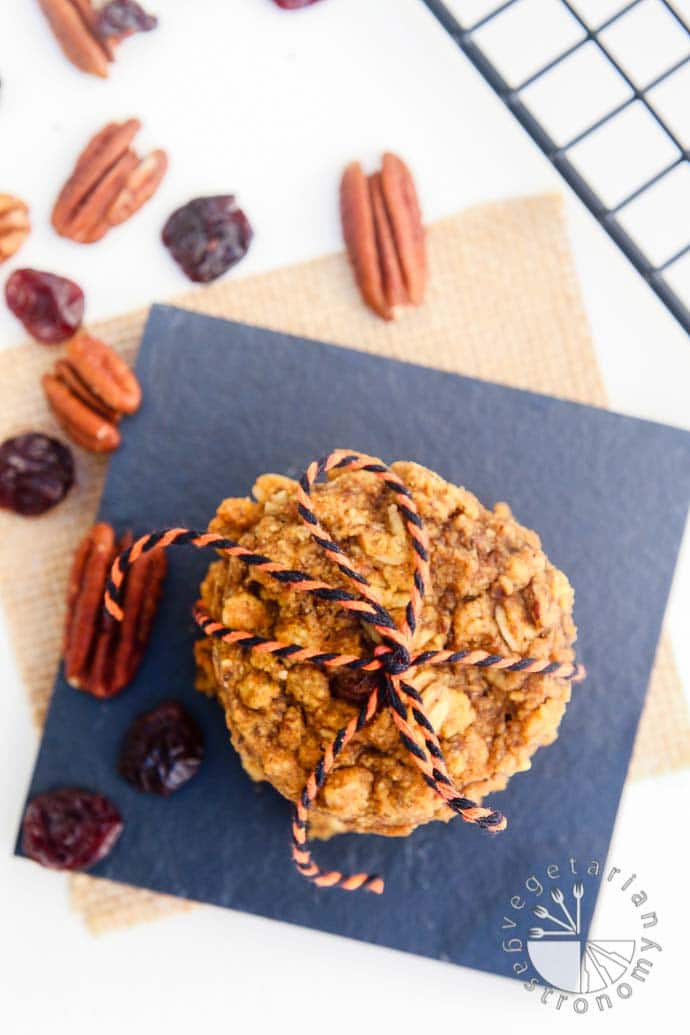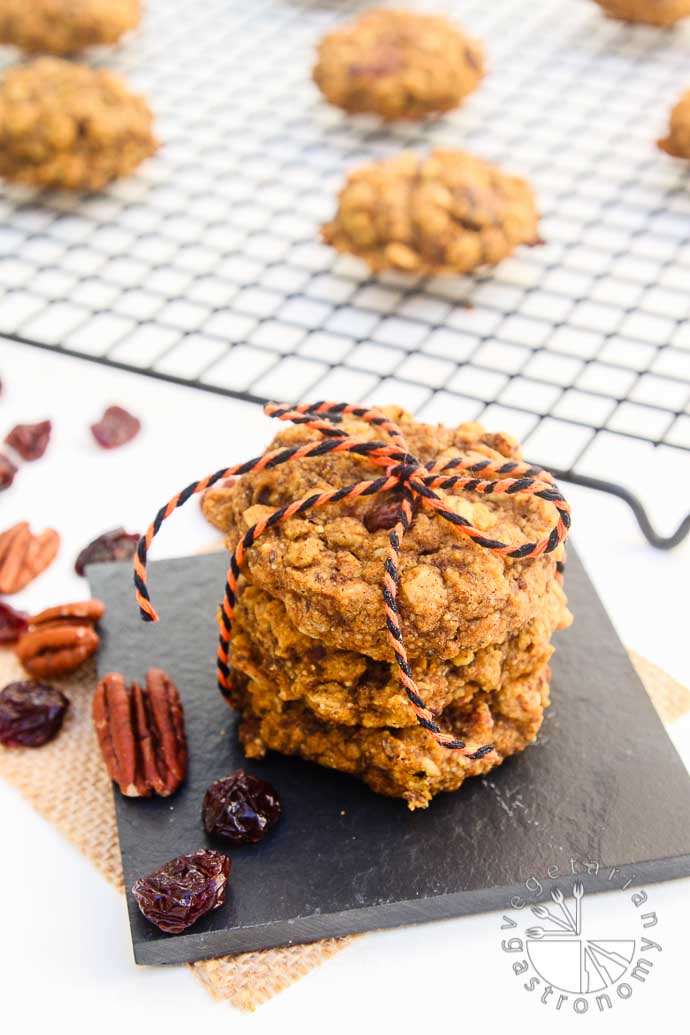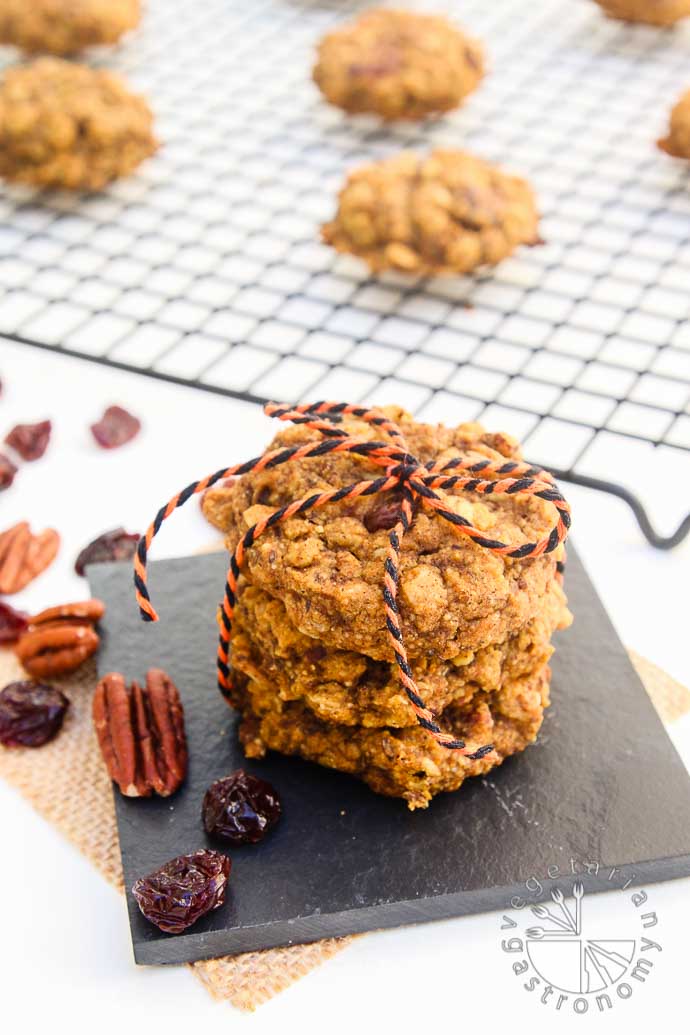 My favorite part about these cookies is that they can be enjoyed throughout the day. Simply grab-and-go for a quick breakfast, enjoy them as an afternoon snack, pack them in your kids school lunches, or even enjoy them for dessert after dinner.
So what are you waiting for? Make these cookies! I mean, what better way to start off your Fall mornings than with one (or two or three) of these Pumpkin Pecan Breakfast Cookies! If you do make them, I'd love to hear from you. Leave a comment here below the recipe or take a picture of your cookies and tag me on Instagram or Facebook. It seriously makes my day when see you guys make my creations. Thank you. Happy Fall!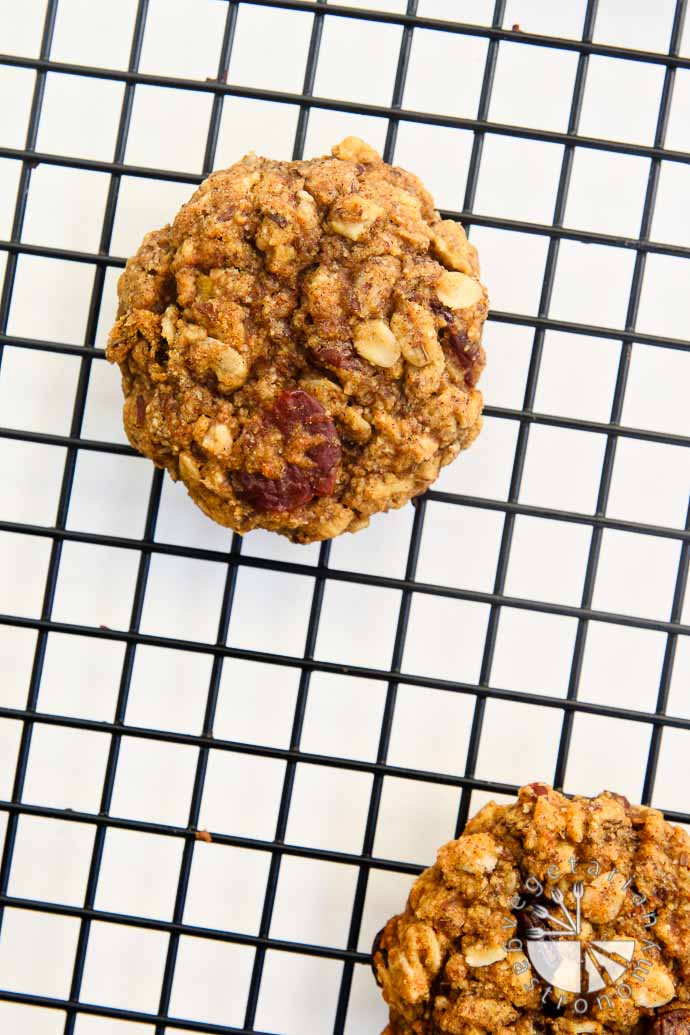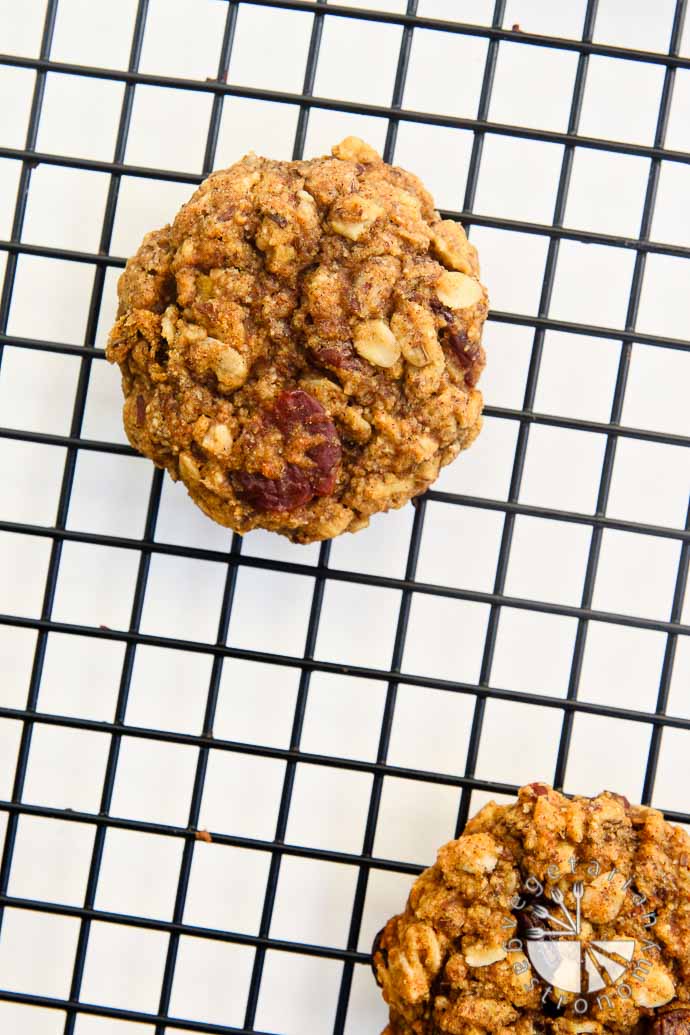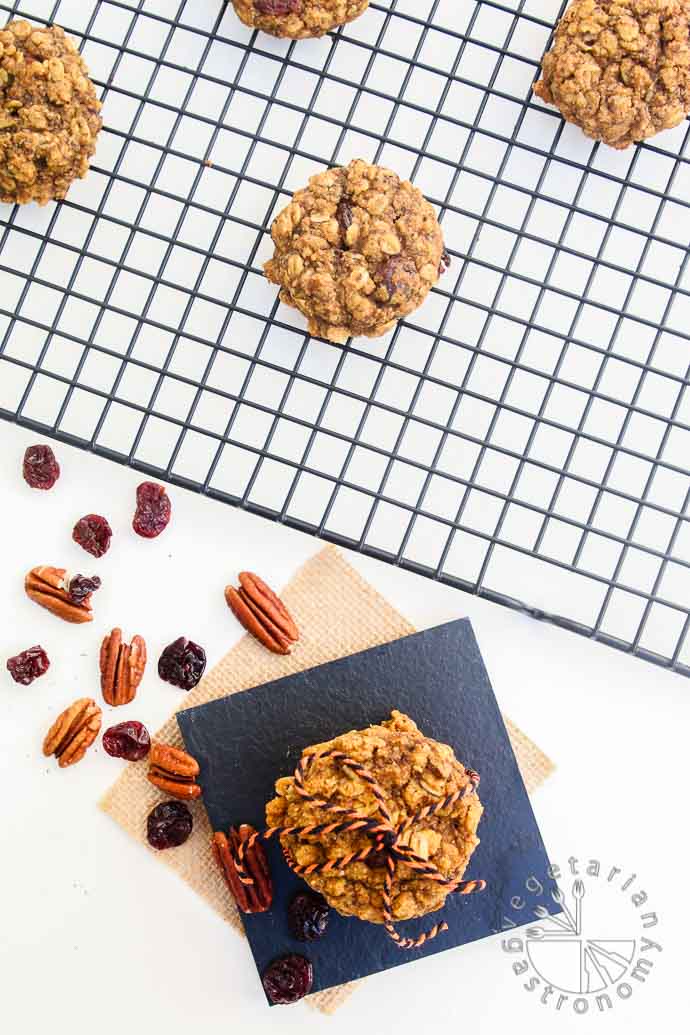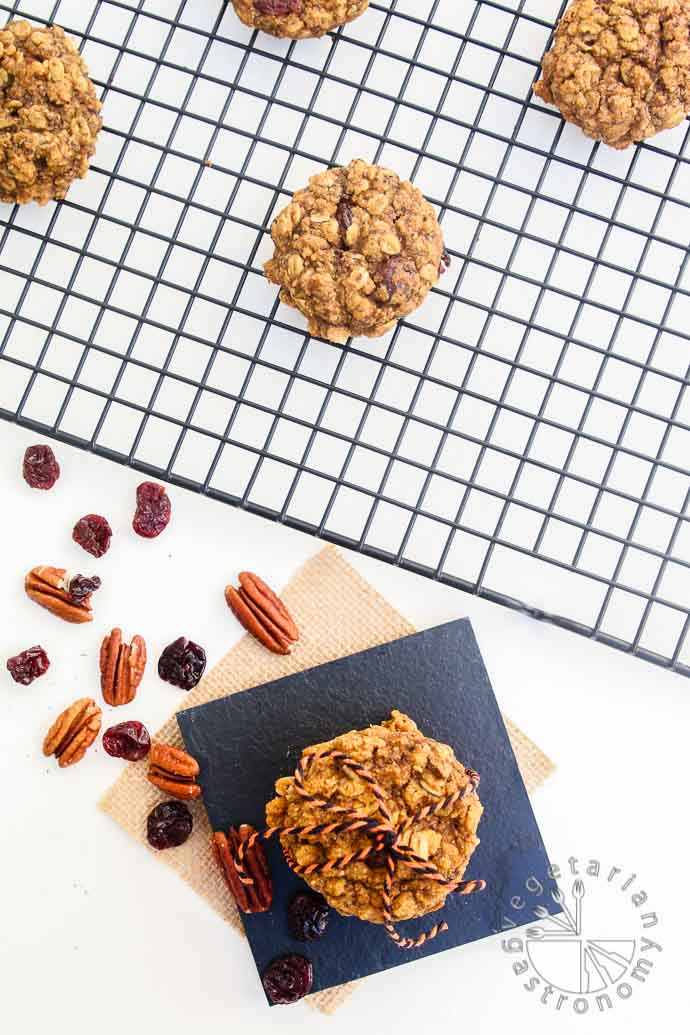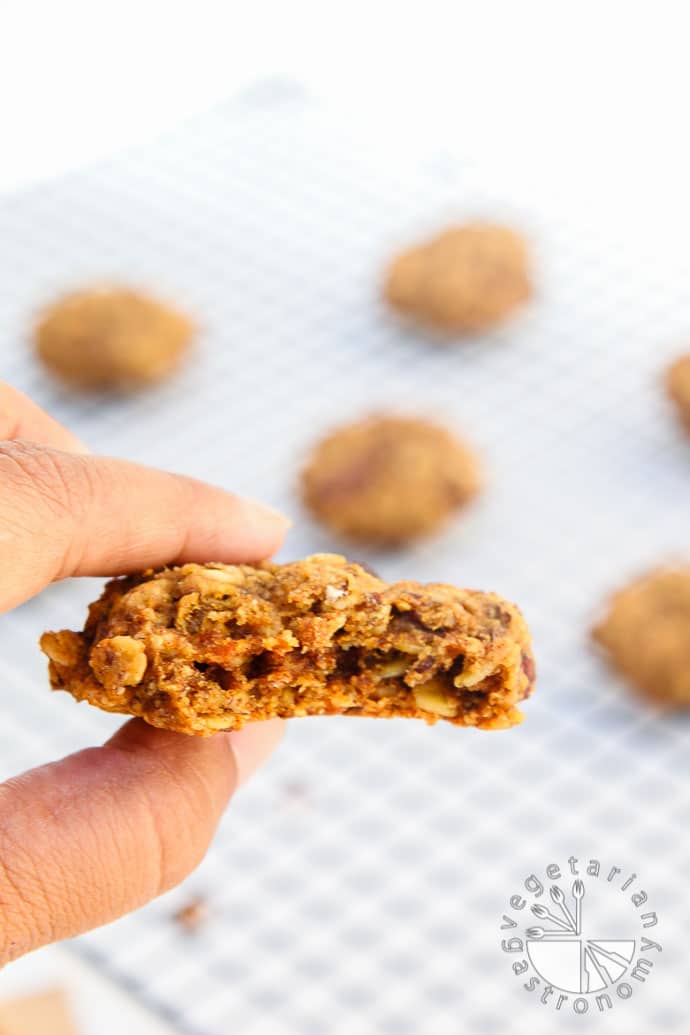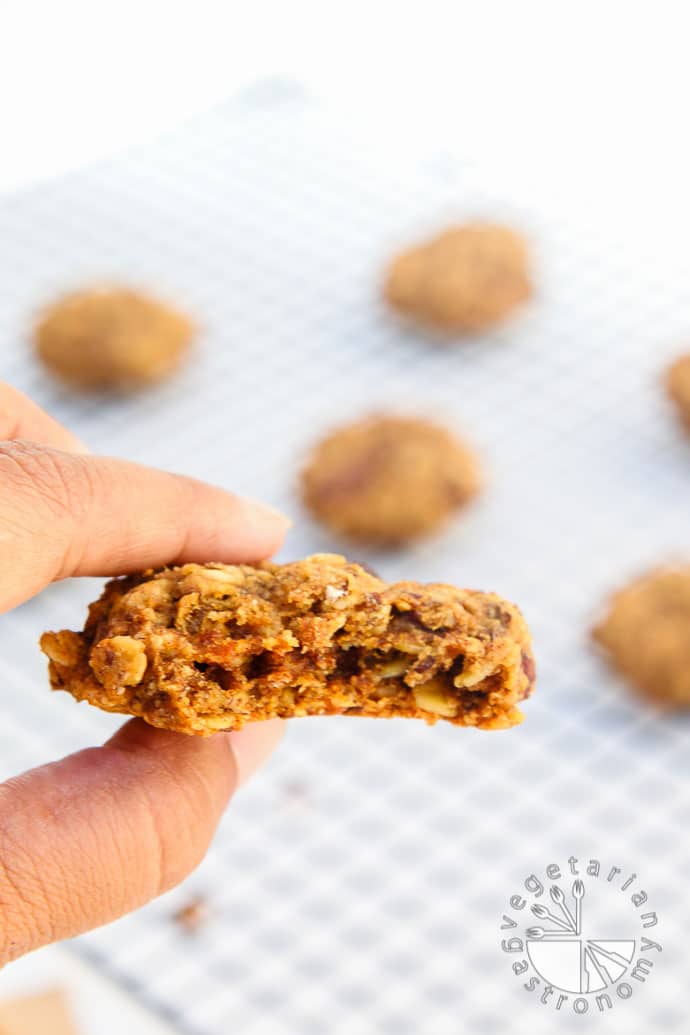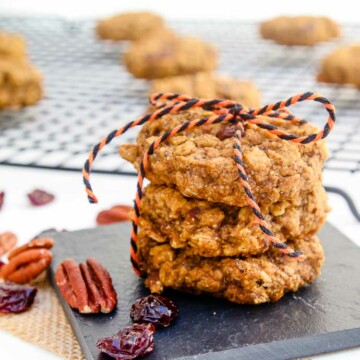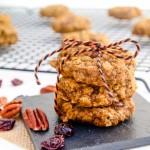 Print
Pumpkin Pecan Breakfast Cookies
The perfect grab-and-go breakfast or snack, after dinner dessert, travel food, or sweet afternoon treat. This vegan, gluten-free, healthy cookie is full of fall flavors!
INSTRUCTIONS
Preheat oven to 350 degrees F.

In a large mixing bowl, combine all the dry ingredients listed above.

Next, add all the wet ingredients into the same bowl and mix until JUST combined (be careful not to over-mix the batter).

Add the chopped pecans and dried cranberries. Carefully fold them in and let the batter sit for about 5 minutes while you get the baking sheet ready.

Line a

cookie sheet

with

parchment paper

. Using a

cookie scoop

, scoop the dough and release onto the line cookie sheet. Space them about 1-2 in. apart. Then using two fingers, gently press down a little to flatten sightly (the cookies will not spread as they bake).

Bake for about 15 minutes, or until the cookies are golden brown around the edges and bottom, and the top is set.

Take the baking tray out of the oven and let them cool on the tray for about 5-10 minutes. Then transfer the cookies to a

cooling rack

and let them cool completely. Note that the cookies will continue to finish cooking while they are cooling.

Enjoy them for breakfast, as a snack, or for dessert throughout the week!
NOTES
Gluten-free:

Make sure the rolled oats you are using are certified gluten-free oats.
To make oat flour:

Add rolled oats to a food processor and process for 3-4 minutes until very fine. Then measure 1 cup of this oat flour for the recipe above. I typically make a bunch of oat flour at once and store it for use when I need. Be sure NOT to use the instant oats for this recipe. Use whole rolled oats.
NUTRITION
Calories:
105
kcal
|
Carbohydrates:
13
g
|
Protein:
1
g
|
Fat:
5
g
|
Saturated Fat:
2
g
|
Sodium:
89
mg
|
Potassium:
82
mg
|
Fiber:
1
g
|
Sugar:
5
g
|
Vitamin A:
980
IU
|
Vitamin C:
0.3
mg
|
Calcium:
20
mg
|
Iron:
0.6
mg
[subscribe_box]