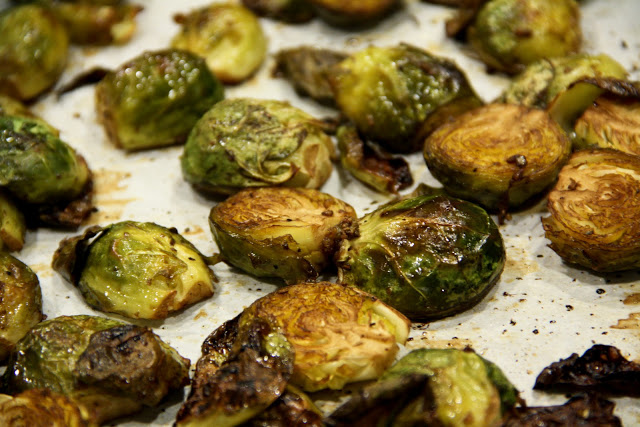 I would have never thought something as simple as brussels sprouts could taste so great! Just some simple seasoning combined with roasting and you have a great tasting appetizer. I recently went to a restaurant with a bunch of friends and ordered several appetizers. One of them was roasted brussel sprouts with their house hot sauce, and they were amazing! We thought they would be the dish that would go last, but they were devoured as fast as they were placed on the table!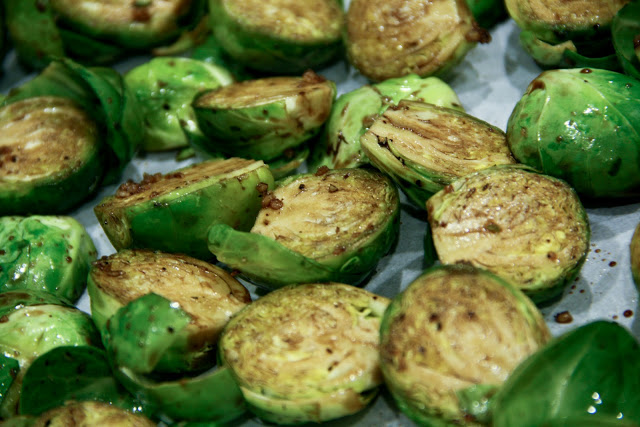 I was inspired to start roasting some brussels sprouts myself at home. I plan on trying a few more versions of roasted brussels sprouts so keep checking for more recipes!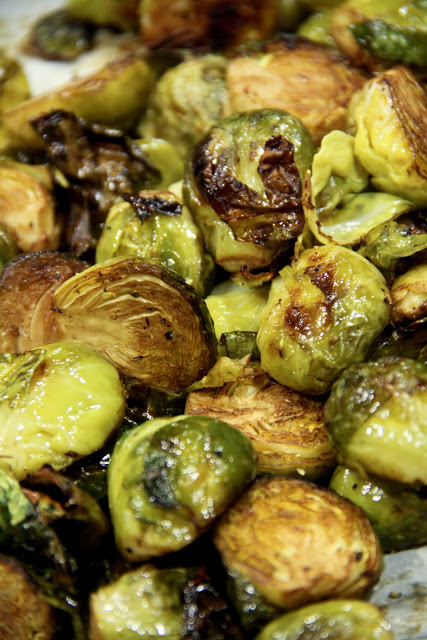 ROASTED BRUSSELS SPROUTS:(gluten-free, vegan)
Ingredients:
(makes about 4 servings)
about 25 brussels sprouts
1 1/2 T olive oil
1 1/2 T balsamic vinegar
2-3 cloves garlic, crushed
dried thyme, or fresh thyme springs
salt
black pepper, freshly grounded if possible
Directions:
Preheat the oven to 375 degrees.
Cut and discard the brussel sprout stems. Peel any yellow leaves and cut the sprouts in half lengthwise.
Mix all the other ingredients with the brussel sprouts in a bowl. Toss well.
Line a baking sheet with parchment paper. Spread the brussel sprouts on the baking sheet so that there is a single layer present.
Bake for about 20-25 minutes or until the brussel sprouts are browned. Half way through toss the sprouts so that they brown evenly on all sides.
Serve hot. (note: after roasting I realized I needed more salt…if this happens, feel free to sprinkle more salt on the roasted brussel sprouts while they are hot and toss before serving).
~ Anjali