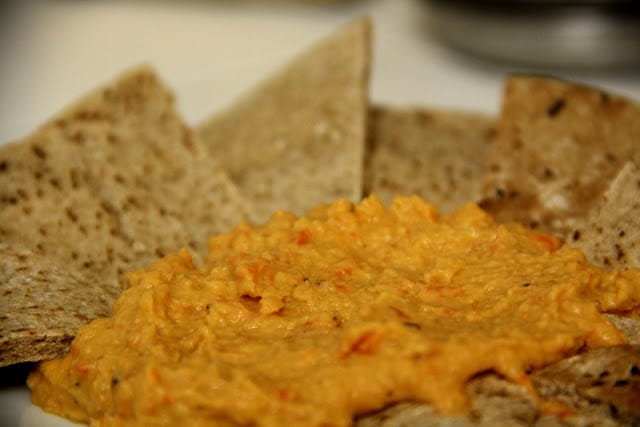 I always shy away from making recipes with roasted peppers because I don't like the taste of them from the jars at the grocery store. So finally I decided to try and roast my own red peppers at home, and what better way to use them than in some hummus…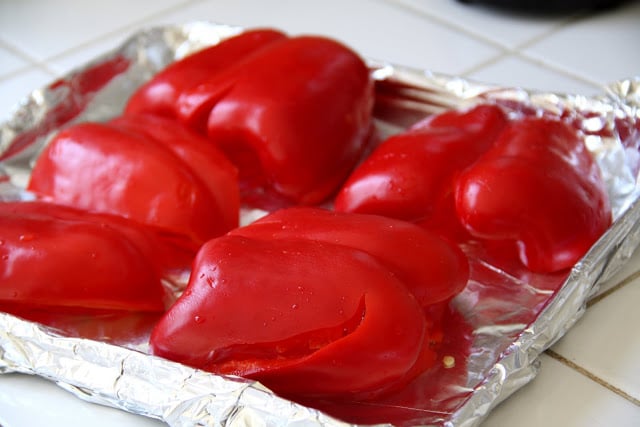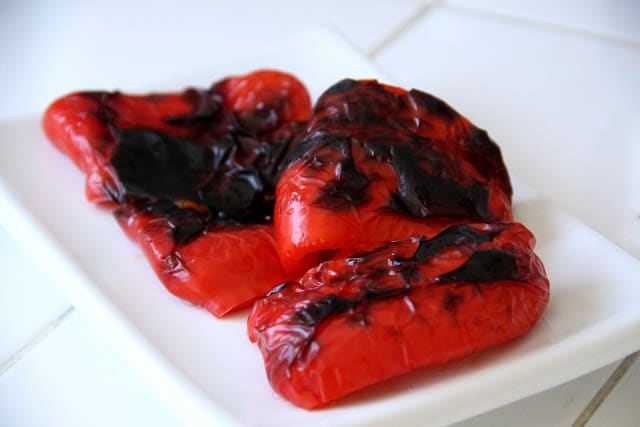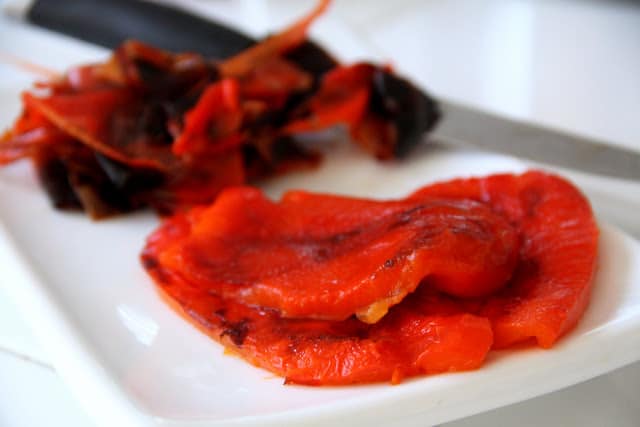 Serve the hummus with some bell peppers, cucumber, pita chips, crackers, or pita bread.
ROASTED RED PEPPER HUMMUS: (gluten-free, vegan)
Ingredients:
(6 servings)
1 red bell pepper
2 T fresh lemon juice (or more to taste)
1 T tahini
1/2 t freshly grounded black pepper
1/4 t ground cumin
1 (15 oz.) can garbanzo beans, rinsed and drained
2 garlic cloves, minced
salt
Directions:
To Prepare Roasted Red Pepper: Preheat oven to broil on HI.
Cut the bell pepper in half lengthwise. Discard the seeds and membranes.
Place pepper halves, skin side up, on a foil-lined baking sheet. Flatted the pepper halves with your hand.
Broil for 10 minutes or until blackened. Instantly place bell pepper in a zip-log plastic bag and seal. Let it sit for 10 minutes. Remove and peel the skin off.
To Prepare Hummus: Place the roasted bell pepper and remaining ingredients in a food processor and puree until smooth. Season with salt to taste. Feel free to add additional freshly ground black pepper and/or lemon to taste.
[subscribe_box]
~ Anjali