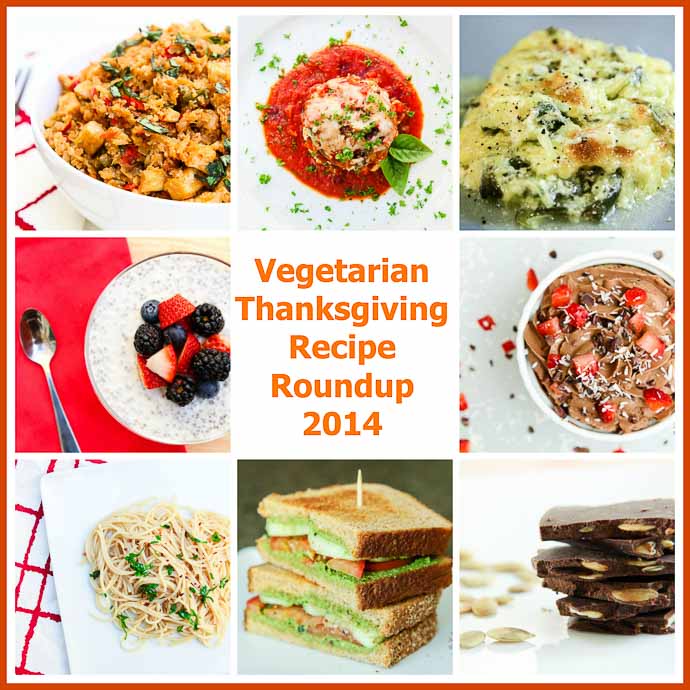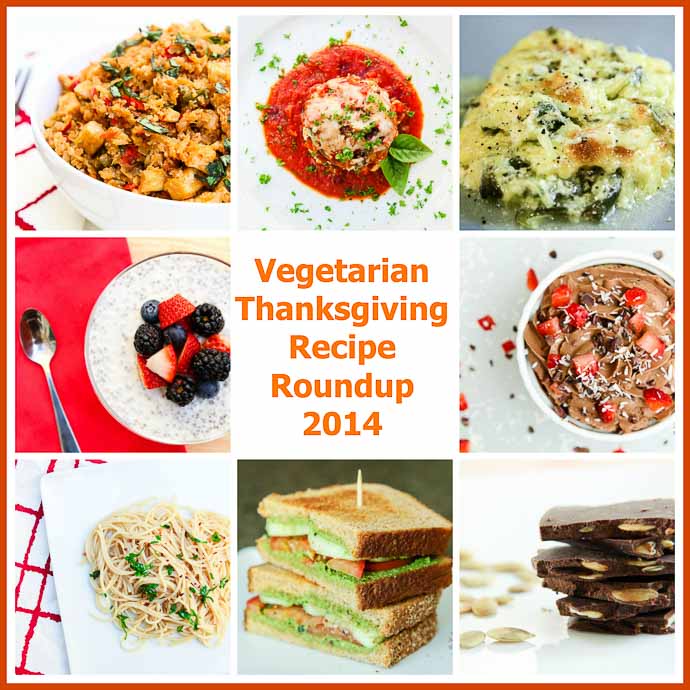 Are you hosting Thanksgiving Dinner? Or do you need suggestions on what to take to a Thanksgiving Day Potluck? Here is a great round-up of some of my favorites Vegetarian dishes to make next week for Thanksgiving 2014, including dishes that we made last year when we hosted Thanksgiving Dinner for our family. I've broken the recipes down into Appetizers, Sides, Main Dishes, and Desserts.
APPETIZERS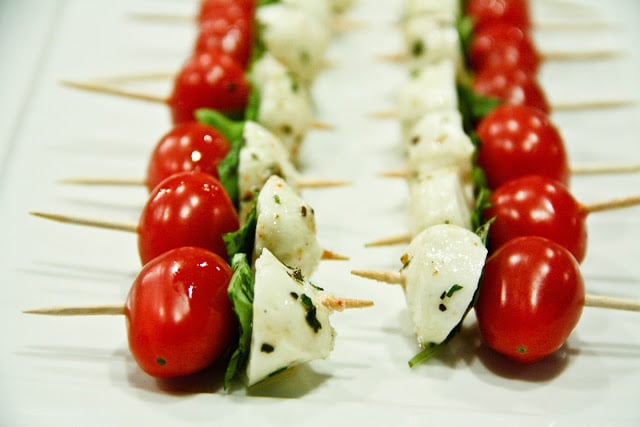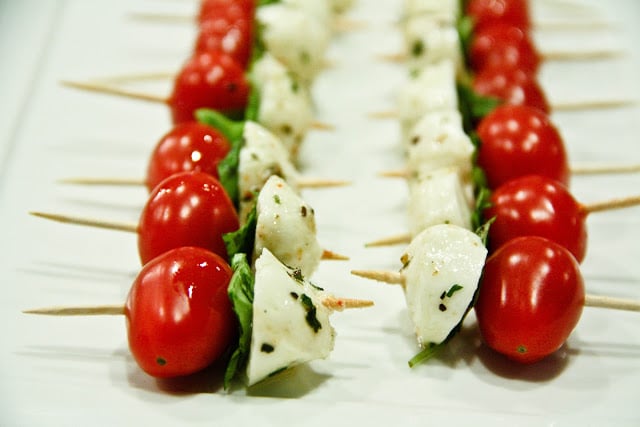 Spaghetti Squash Patties (gf)
Mini Cilantro Peanut Chutney & Butter Sandwiches (v,gf)
Mini Corn & Spinach Toast (gf)
Goat Cheese & Walnut Stuffed Celery (gf)
Caprese Salad Sticks w/Balsamic Reduction Sauce (gf) – pictured above
Wontons (v) – pictured above
Fresh Jalapeno Poppers (gf)
Cheese Stuffed Mushrooms (gf)
SIDES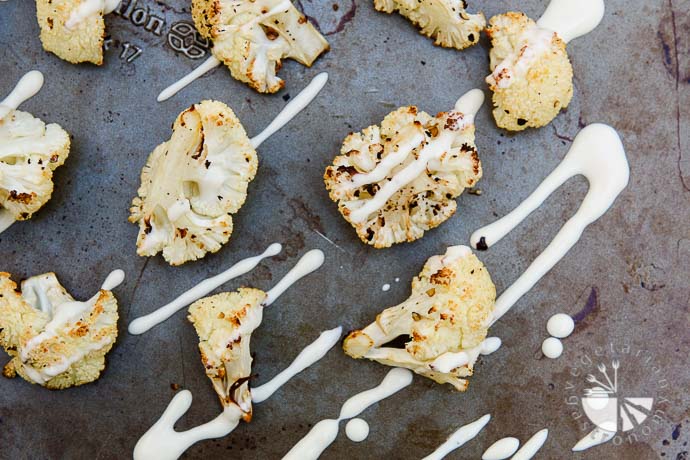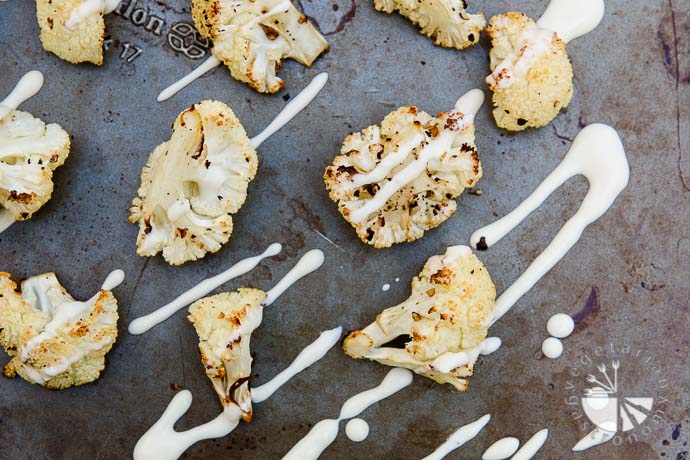 Roasted Cauliflower Drizzled w/Lemon Tahini (v,gf) – pictured above
Beet Avocado, & Goat Cheese Salad (gf)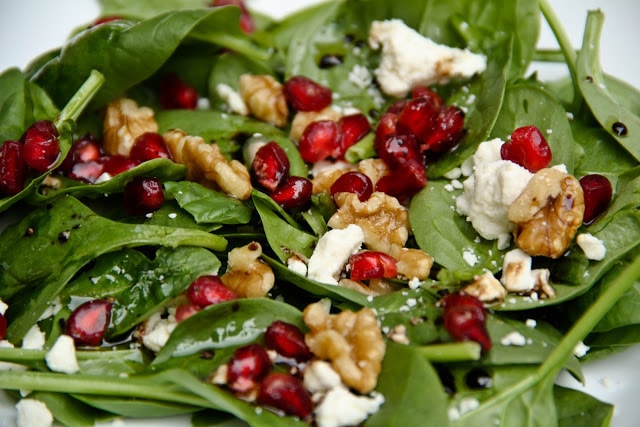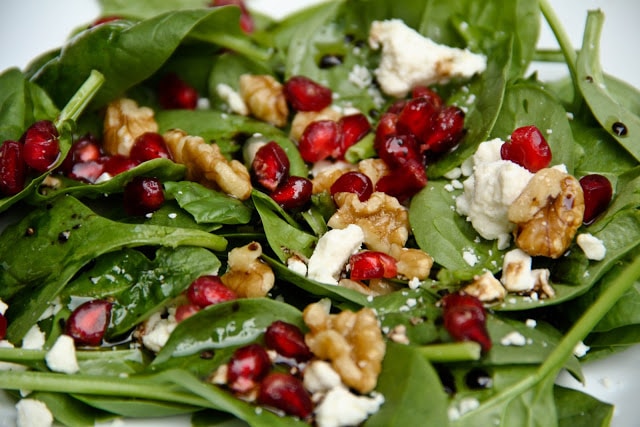 Pomegranate, Feta, & Walnut Salad (gf) – pictured below
Brussel Sprouts w/Garlic & Butter (v, gf)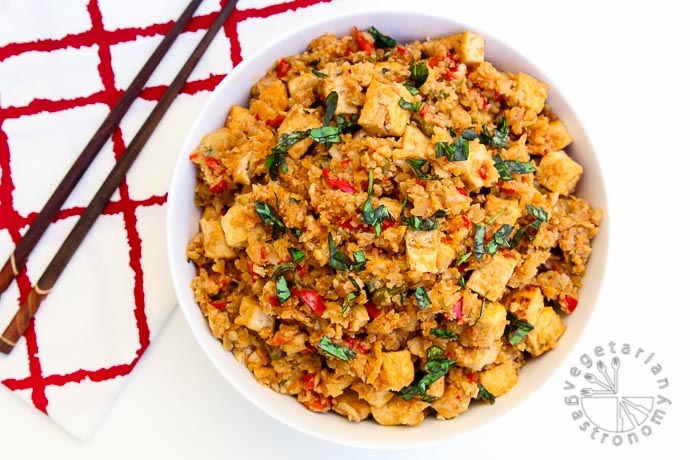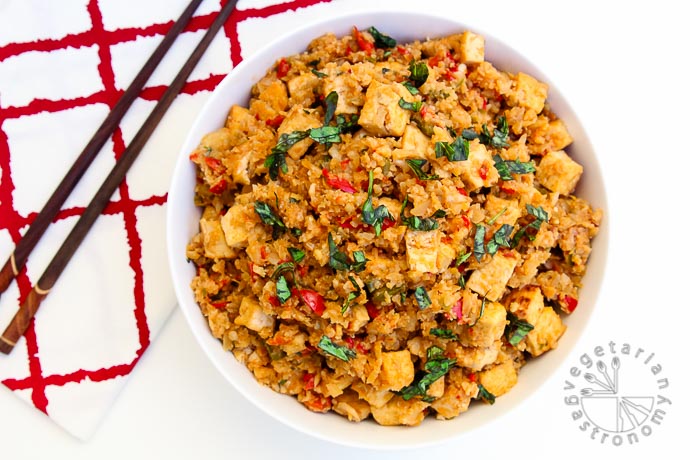 Stir-Fry Cauliflower w/Tofu & Vegetables (v,gf) – pictured above
Apple, Gorganzola, & Walnut Salad (gf)
Crispy Garlic Fried Brown Rice (v,gf)
Broccoli Brown Rice Cheese Casserole (gf)
MAIN DISHES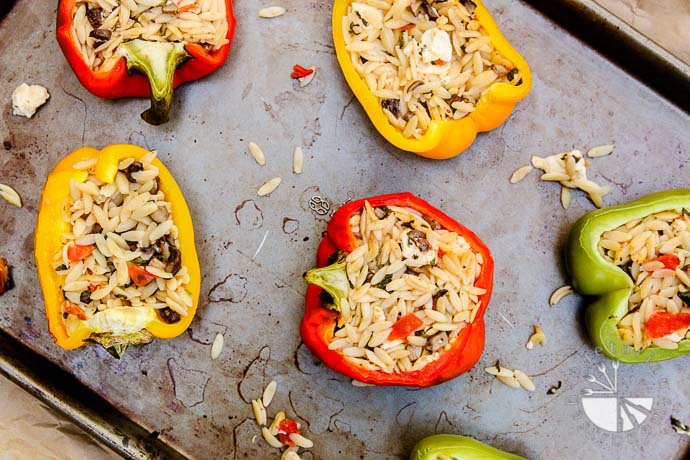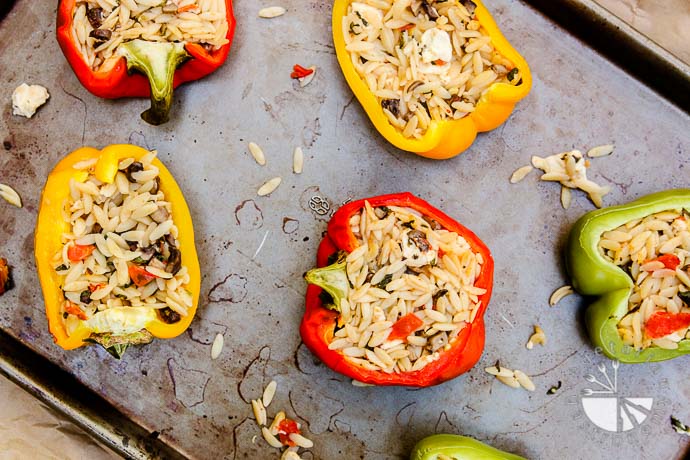 Mediterranean Stuffed Bell Peppers – pictured above
Baked Spaghetti Squash Spinach Casserole (gf)
Green Curry w/Corn (v, gf) – pictured above
Baked Macaroni & Cheese w/Tomatoes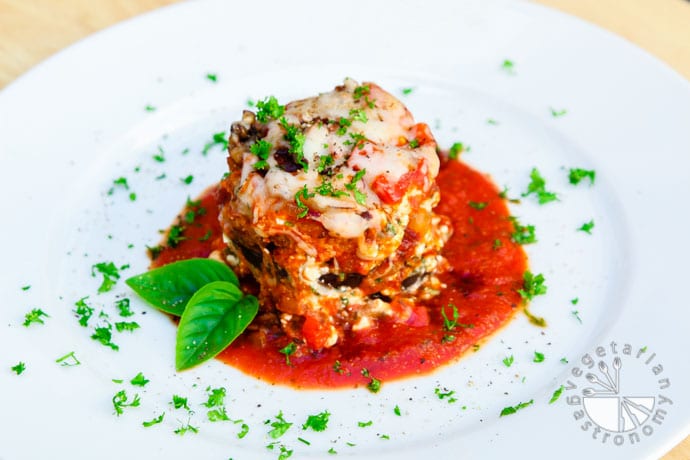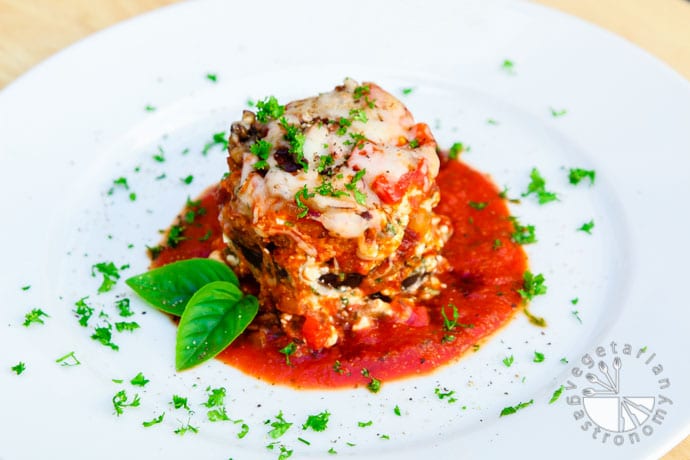 Eggplant Parmesan Stacks (gf) – pictured above
Garlic, Olive Oil, & Herb Spaghetti (v)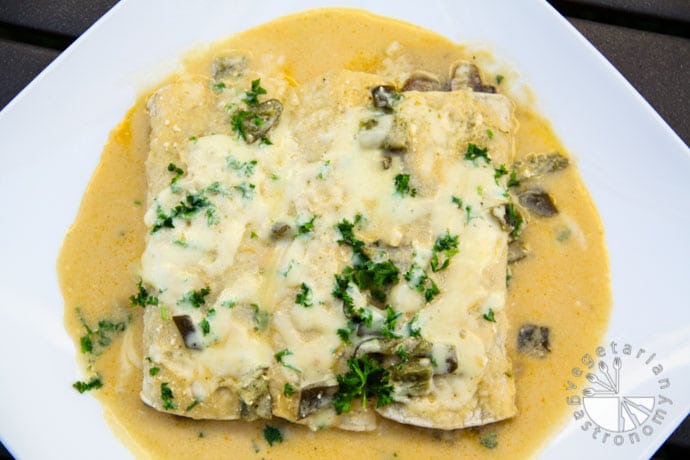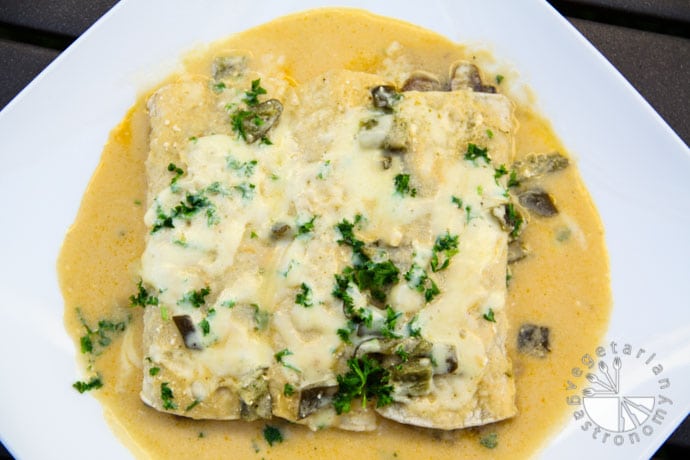 Poblano Cream Sauce Enchiladas (gf) – pictured above
Indian Tomato Curry (gf)
DESSERTS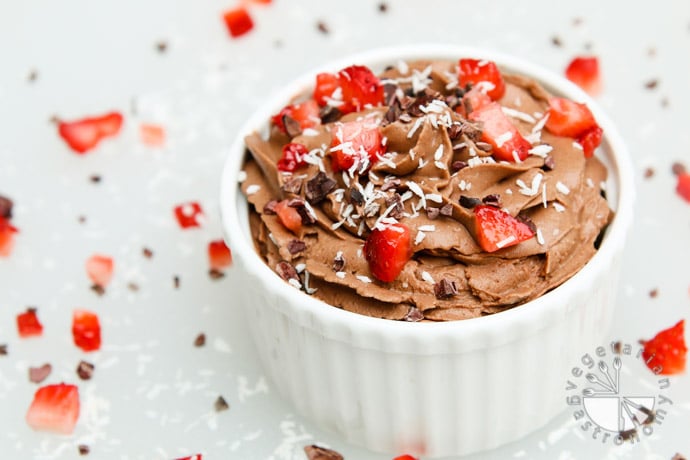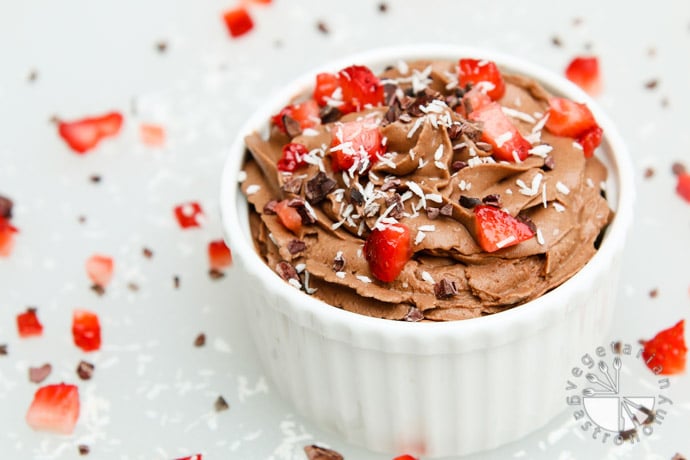 Coconut Chia Seed Pudding (or Pie) w/Assortment of Fresh Fruit (v, gf)
Vegan Dark Chocolate Mousse (v, gf) – pictured above
Dark Chocolate Roasted Pumpkin Seed Bark (v, gf) – pictured above
Traditional Cheesecake Topped w/Fresh Fruit
Black Bottom Peanut Butter Mousse Pie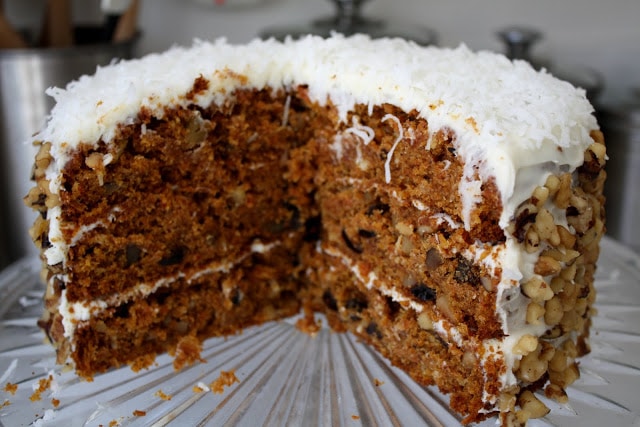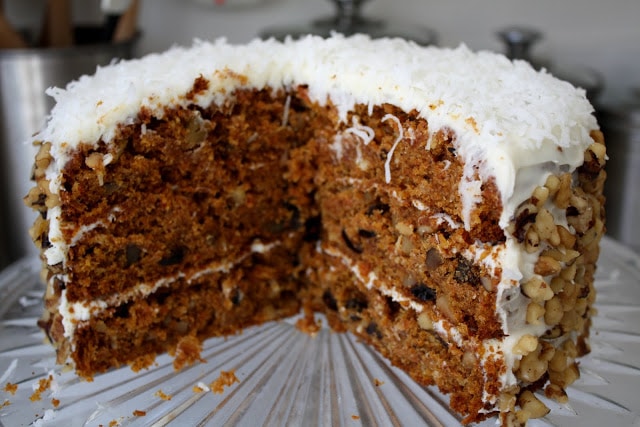 Carrot Cake w/Cream Cheese Frosting – pictured above
Pumpkin Cookies
Chocolate Mousse Pie (v,gf)
Last Thanksgiving 2013, I remember being excited to be able to cook for my family when they agreed to come over for Thanksgiving Dinner. My Dad always loved trying out my new recipes and my brother, being the foodie that he is, always gets excited when I'm cooking (to the point where he hovers around the kitchen ALL day trying to get his hands on food), which secretly makes me happy 🙂 Although I am very thankful and grateful for many things in my life, truth be told, I'm a little anxious and feel like I want to zip through the upcoming holiday season.
As much as I love these holidays, especially with kids around, it's also a time to be together with your family and friends. And although I'm extremely grateful for the family and friends I will be sharing these holidays with, I am already feeling the sadness and hole in my heart , because it's the first time my Dad will not be here with us during Thanksgiving or Christmas. In attempts to stay positive, I'm hoping my family and I will have the courage to pull out videos of my Dad over the past four years and watch them together. We have so many videos of my Dad interacting with my kids and on our family trips. It's something we've been talking about doing for the past 2 months now, but just haven't had the strength to be able to watch them yet. I am really looking forward to seeing those videos, and re-live some of those moments that I've been thinking about the past few months. It will also be nice to see my Dad again at a time where he was happy and well, unlike the very vivid memories I currently have of the last few months of his life when he was very sick.
So this year, although there will be a certain amount of sadness underneath it all, I am trying to stay positive.
I am very thankful for the health of all my family and friends.
I am thankful for all of you, my followers, for the continued support an inspiration you bring to Vegetarian Gastronomy everyday.
I am thankful for all the delicious fresh food we are able to enjoy.
I am thankful for being able to stay at home with my kids and enjoy every moment of their childhood with them.
I am thankful for LIFE.
I hope all of you have a wonderful Thanksgiving Holiday spent with your friends and family. I will see you back on December 1st, with my very first Christmas Holiday recipe to share with all of you! In the meantime, you still have a few more days to enter my GIVEAWAY by Camelbak. It ends this Sunday at midnight. For details on how to enter, see this post here. I will be announcing the winner on the following day on the GIVEAWAY post and all my social networks. Good luck!
What's on your Thanksgiving Menu this year and what are you Thankful for? I'd love to hear from you in the comments below!
[subscribe_box]