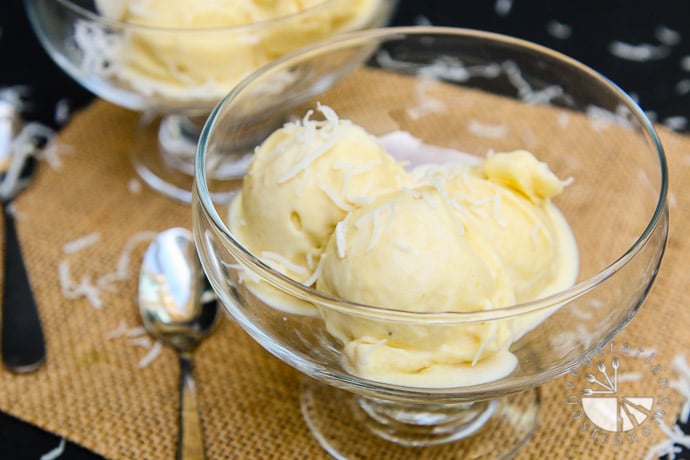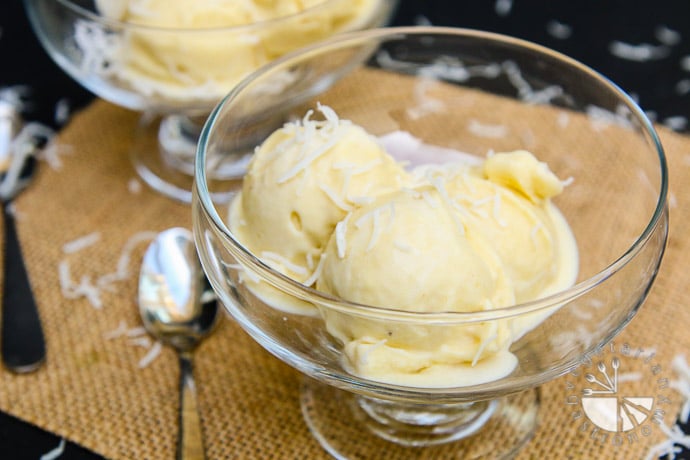 Summer is just around the corner! Although we're fortunate to have great weather almost year around, it's just something about 'summer' that makes me think of long days at the beach, a dip in the pool, and sitting out back with my kids in the afternoon with a refreshing cold drink or frozen treat in hand. Popsicles, fresh lemonade, ice cream, smoothies, shakes, and now this…my Tropical Creamy Soft Serve!
If you haven't already figured it out, I'm a huge fan of my Vitamix. It's easy to use, works great, and is easy to clean… my type of kitchen equipment. I use it the most to make our green smoothies and quick frozen treats. Although I have an ice cream maker, I've only used it a handful of times. And even though I've been meaning to experiment more with my ice cream maker, I haven't gotten around to it. Especially since the recent frozen desserts I've been making in my Vitamix have been quick and delicious!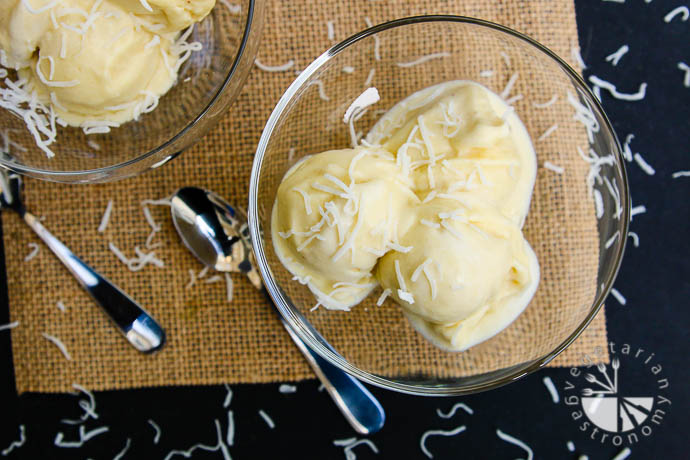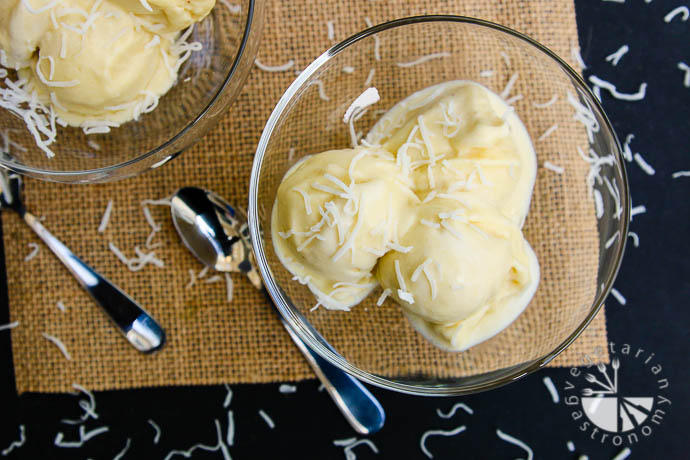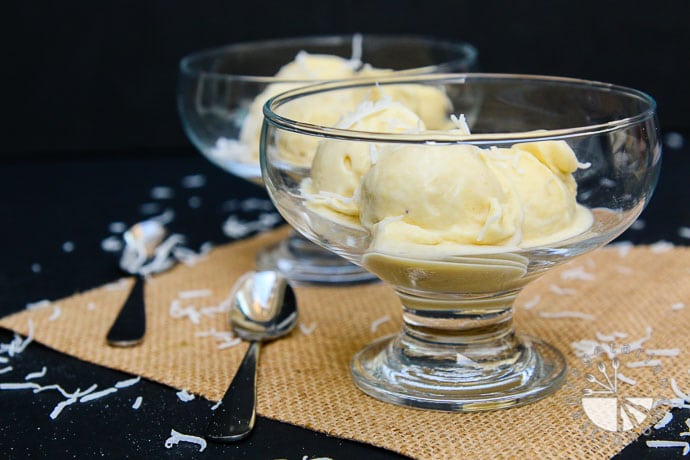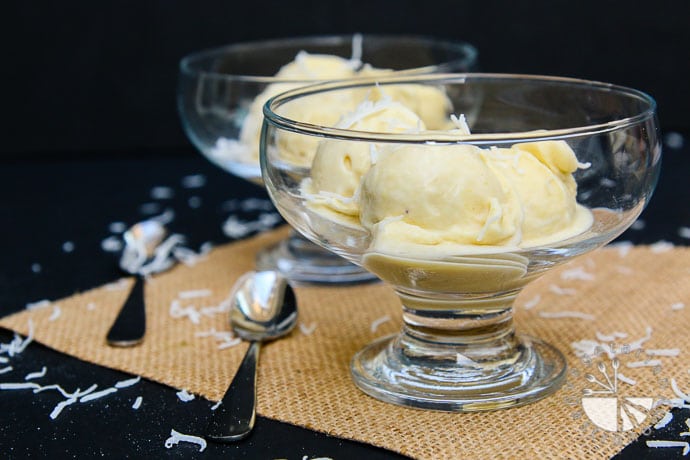 I developed this soft serve recipe awhile back, soon after we came back from our trip to Hawaii. I was craving those tropical flavors and had bought two large pineapples to enjoy at home. My mom had just brought us a huge box of her home-grown oranges as well. And since I typically always try to freeze some of my fresh fruit for use later on in smoothies or frozen desserts, I had a few bags of freshly frozen oranges and pineapples in my freezer, ready to use. In addition to using bananas for creaminess, I decided to add in some coconut cream. Out came this delicious creamy soft serve! It was perfect! Since my kids couldn't wait to get their hands on some, I had to photograph quickly before it was all devoured.
Although you can store this soft serve in the freezer to enjoy at a later time, for best results, I highly recommend enjoying it immediately after it's made. Be on the lookout for a great roundup of some of my favorite summer-time frozen treats coming to the blog soon!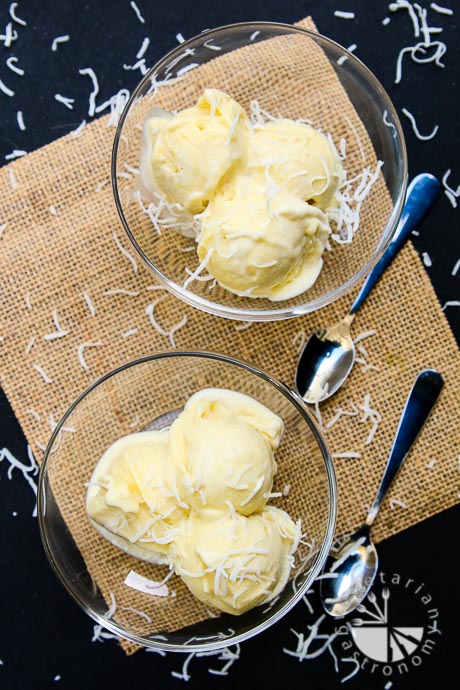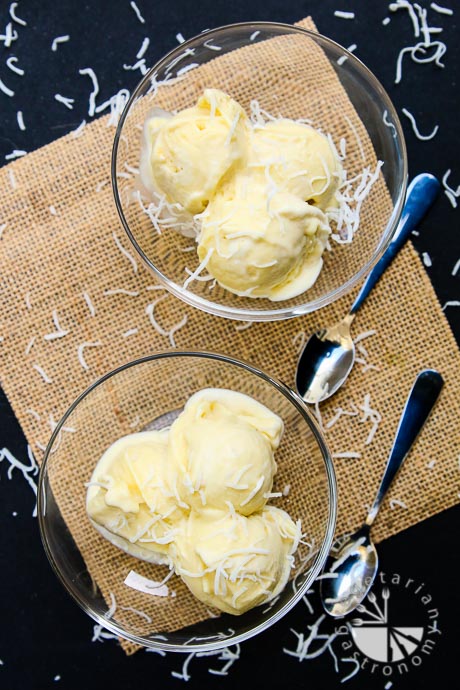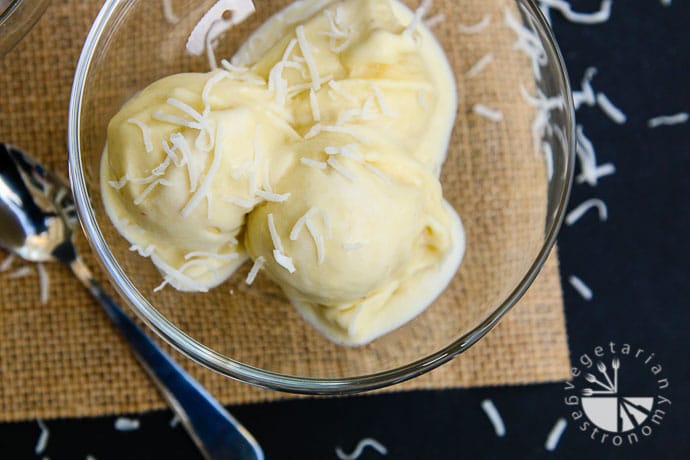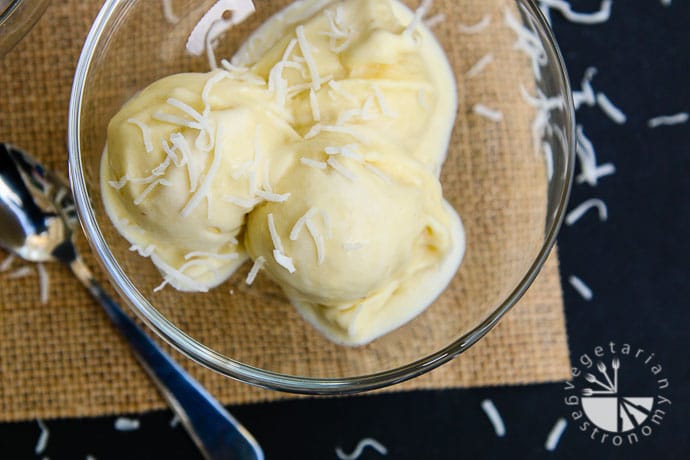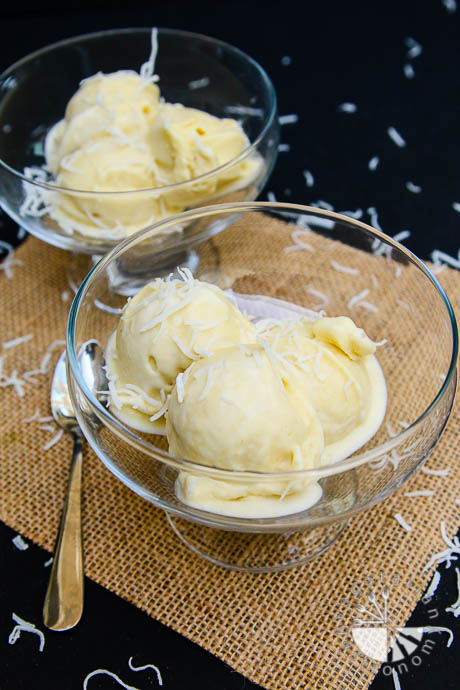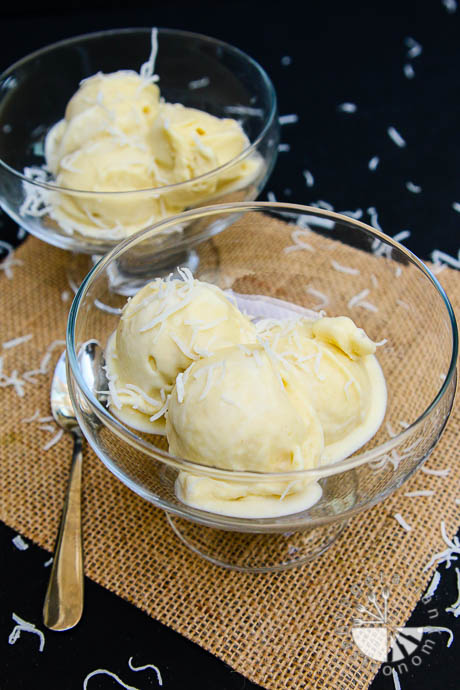 This is my silly 5 year old trying to sneak in a bite as I was trying to finish photographing…of course he took the bite and didn't stop eating until it was all gone! I had to share =)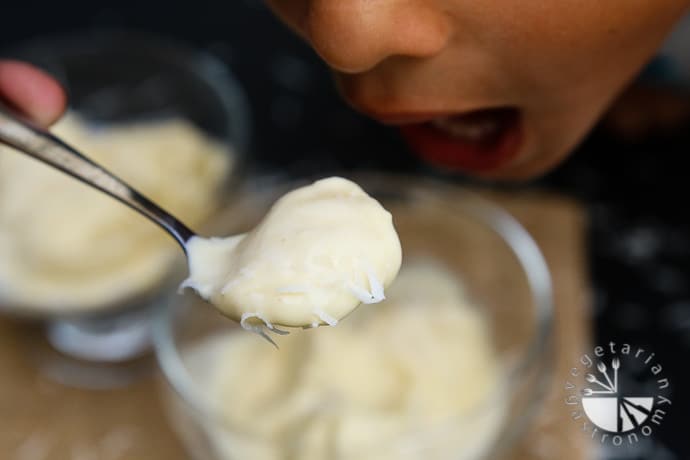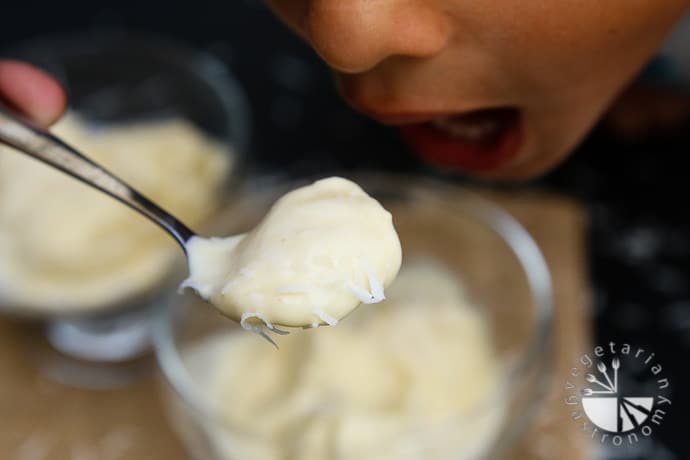 On a more personal note, my Dad would've been 68 today. I miss him dearly. I've shared a few of my personal thoughts below.
These past 2 months, and this upcoming month have been and will continue to be very emotional for me. Starting with the Annual Donate for Life Walk in SoCal last month, which we've been attending since it first started, my Dad's birthday today (May 28th), Fathers' Day in June, and June 23rd which will mark ONE year since the day my Dad passed away. Emotions start to rise, anger starts to kick in, and later, just when I feel I'm back at an acceptable level of peace with everything, another day comes to remind me of all the pain and events leading up to my dad's last day. They're already very vivid memories that are constantly on my mind, and now as those days come closer, I remember even more so every single event, the conversations, feelings, pain and suffering, phone calls, and all the tears that were shed.
Despite all these thoughts, I've also come to realize even more so this past year, that as much as you can't help but feel sadness and anger for lost loved ones, I am very grateful for the life we have had so far, and the wonderful happy memories of my Dad that will always be with me. These thoughts constantly remind me to try and LIVE in the moment, LOVE and cherish those around you, and LAUGH as much as you can because LIFE is short.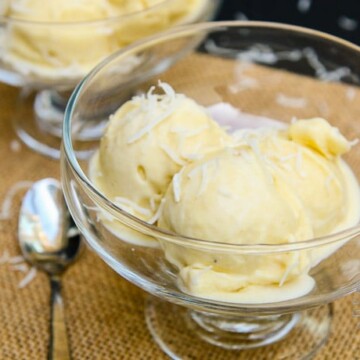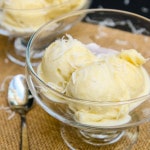 Print
Tropical Creamy Soft Serve
This blender-ready, no-churn, re-fined sugar free soft serve will take you back to your favorite tropical location! It's perfect for a quick and easy treat!
INGREDIENTS
2

cups

pineapples

, cut and frozen

1 1/2

navel orange

, cut and frozen

1 or 2

bananas

, frozen (amount depends on desired level of banana flavor)

14

oz.

can full-fat coconut milk

, Thai Kitchen brand, placed in the fridge for 24-48 hours

unsweetened shredded coconut

, to sprinkle on top
INSTRUCTIONS
Remove the frozen pineapples, oranges, and bananas from the freezer. Let them sit at room temperature for about 5 minutes.

Place the pineapples, oranges, and bananas in a powerful blender, such as a VItamix.

Remove the can of coconut milk from the fridge without shaking it. Slowly turn it upside down, and then open the can.

You will see the liquid coconut milk (the part that did not solidify) will now be at the top of the can. Slowly pour out this liquid into a bowl or cup.

Once you have poured out the liquid, the part that remains is the hardened coconut cream.

Scoop out this coconut cream into the Vitamix along with the frozen fruit set aside earlier.

Blend on frozen dessert setting, and use a Tamper to push the ingredients down into the blender and blend into a frozen dessert. If needed, use a minimal amount of the saved coconut water to start the blending process.

Immediately scoop the soft serve out of the Vitamix into serving bowls. Top with some shredded coconut and enjoy immediately!
NOTES
To Serve - This soft serve is best when served immediately after making in the Vitamix.
Bananas - The amount of frozen bananas used in this recipe depends on your preferred level of sweetness.
NUTRITION
Calories:
359
kcal
|
Carbohydrates:
41
g
|
Protein:
4
g
|
Fat:
22
g
|
Saturated Fat:
20
g
|
Sodium:
16
mg
|
Potassium:
695
mg
|
Fiber:
6
g
|
Sugar:
27
g
|
Vitamin A:
275
IU
|
Vitamin C:
101.7
mg
|
Calcium:
60
mg
|
Iron:
2.1
mg
[subscribe_box]