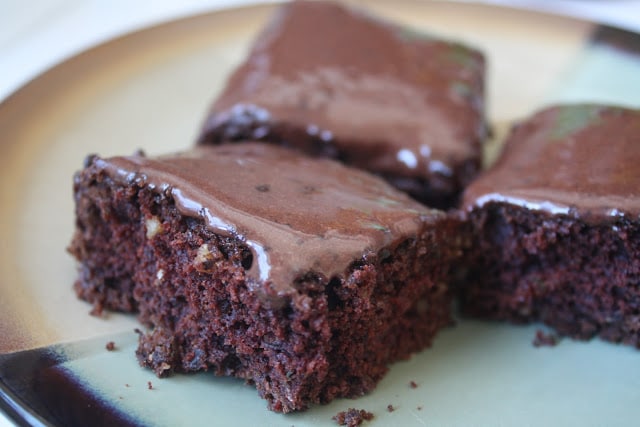 I decided to give this recipe a try after reading all the great reviews from all recipes. I was also curious how they would turn out with the addition of zucchini, which I always have in my fridge. The outcome was very good! The zucchini added great moisture and texture without being able to pick out the flavor. You can't even tell the brownies have zucchini in them.
The actual brownie itself is not too sweet, so I would definitely recommend making and layering the frosting on top. My frosting turned out a little more runny than I would've liked. Next time I make this recipe, I may gradually add the milk until I achieve the desired consistency. This brownie recipe is vegan, but the original frosting recipe contains dairy. You can sub in soy milk and earth balance margarine into the frosting to make it vegan.
This dish is perfect for toddlers if you want to incorporate some veggies without them knowing!
For the recipe, head on over to the All Recipes website – Zucchini Brownies (vegan option, contains dairy).