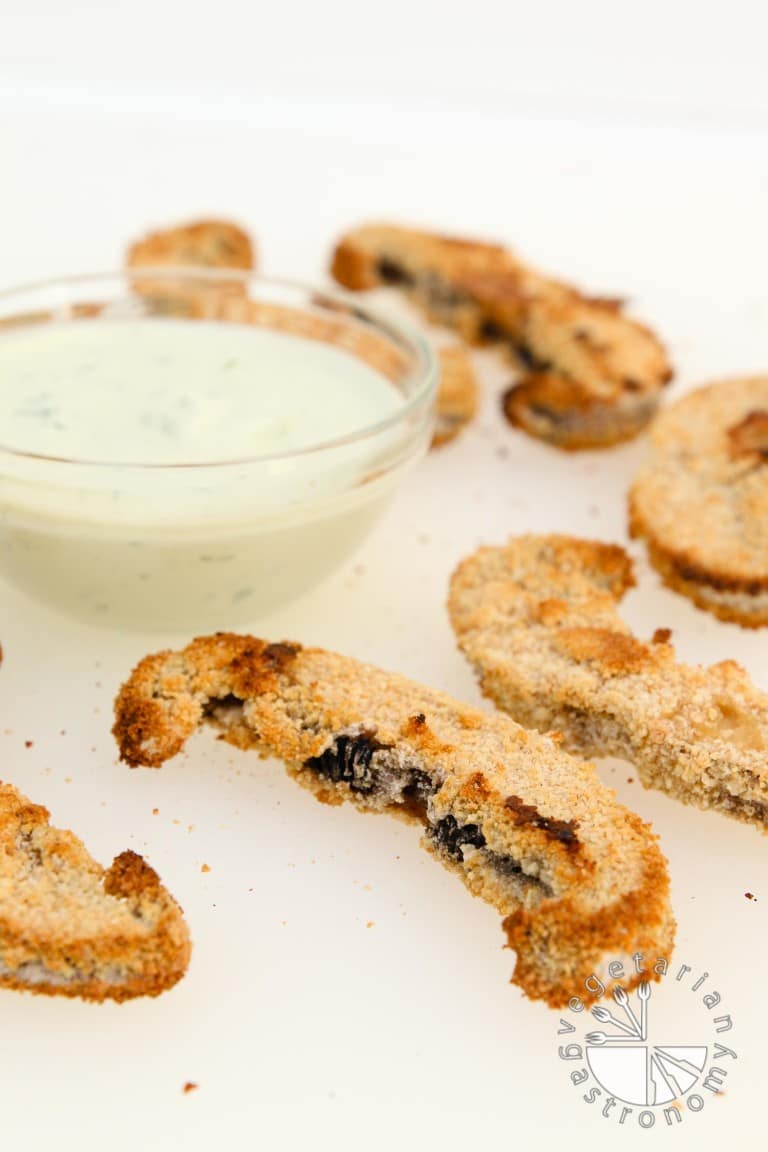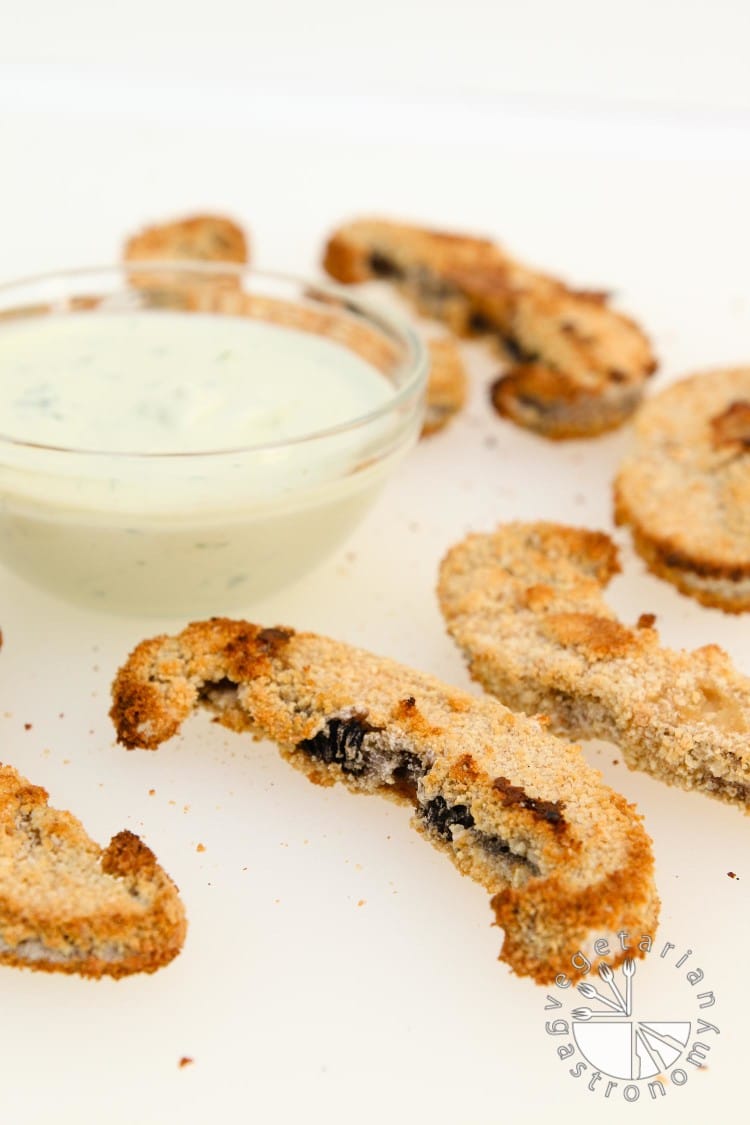 If you put the word 'Baked' and 'Crispy' in the same sentence, I'm bound to pay attention, especially if it involves a vegetable of some sort. Now if you say that vegetable is mushrooms, I'm ALL IN! These Baked Crispy Portobello Mushroom Fries will be devoured as soon as you take them out of the oven. At least that's what happened to the the first batch I made. But lucky for you guys, I made a second batch the next day so I could photograph them and share the recipe.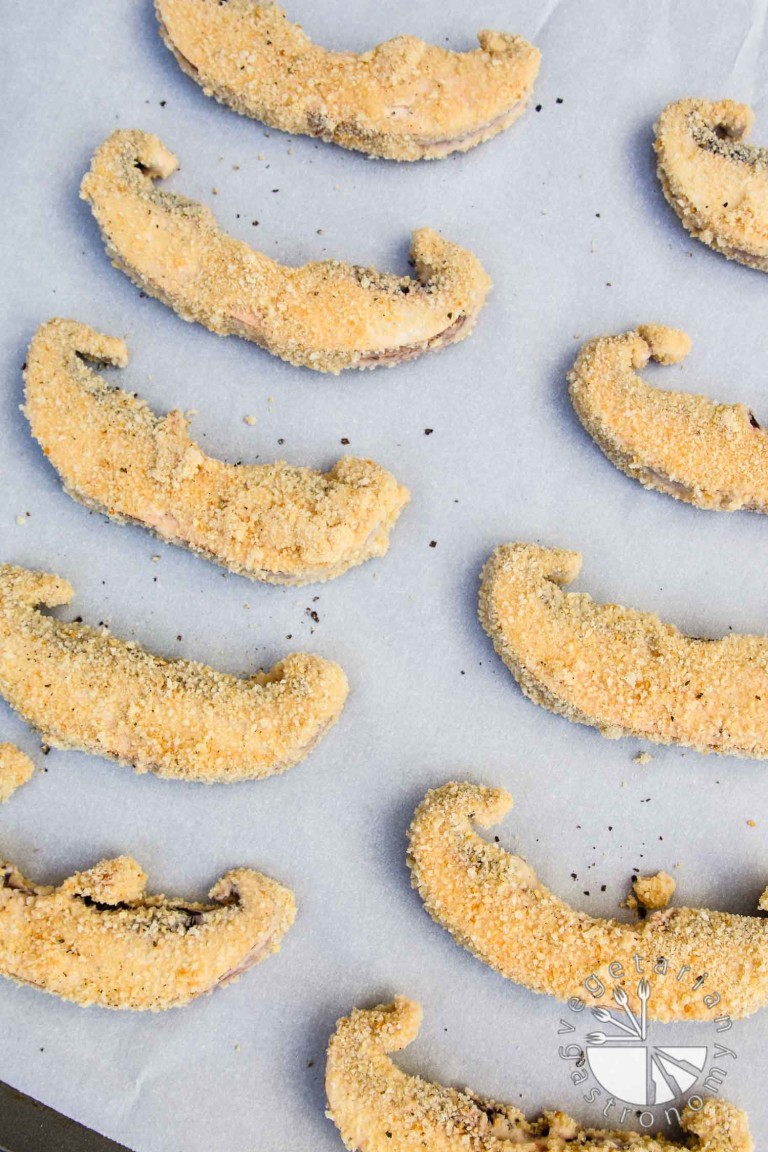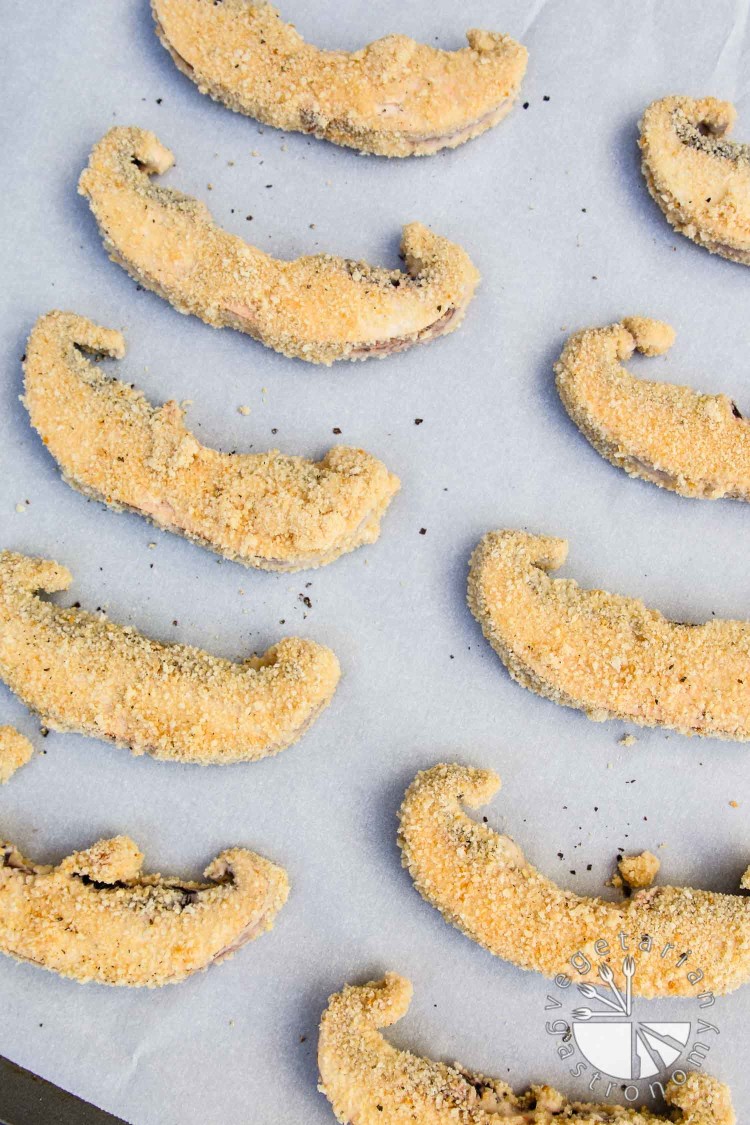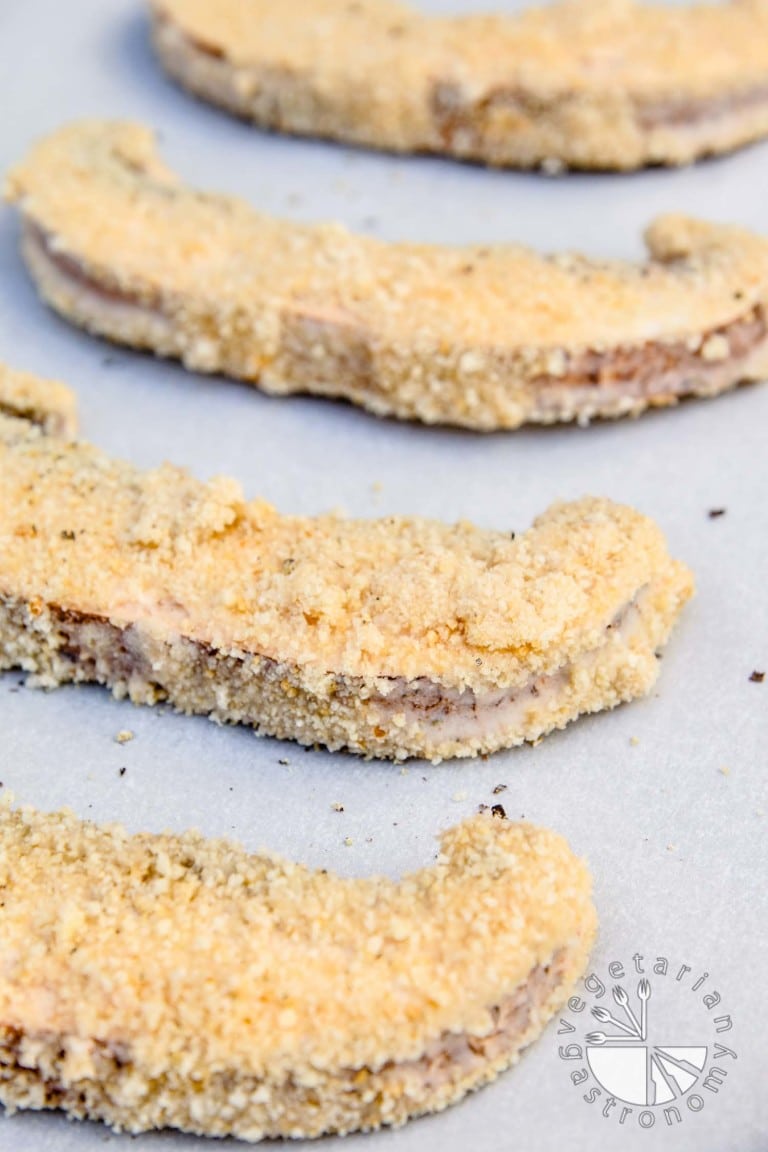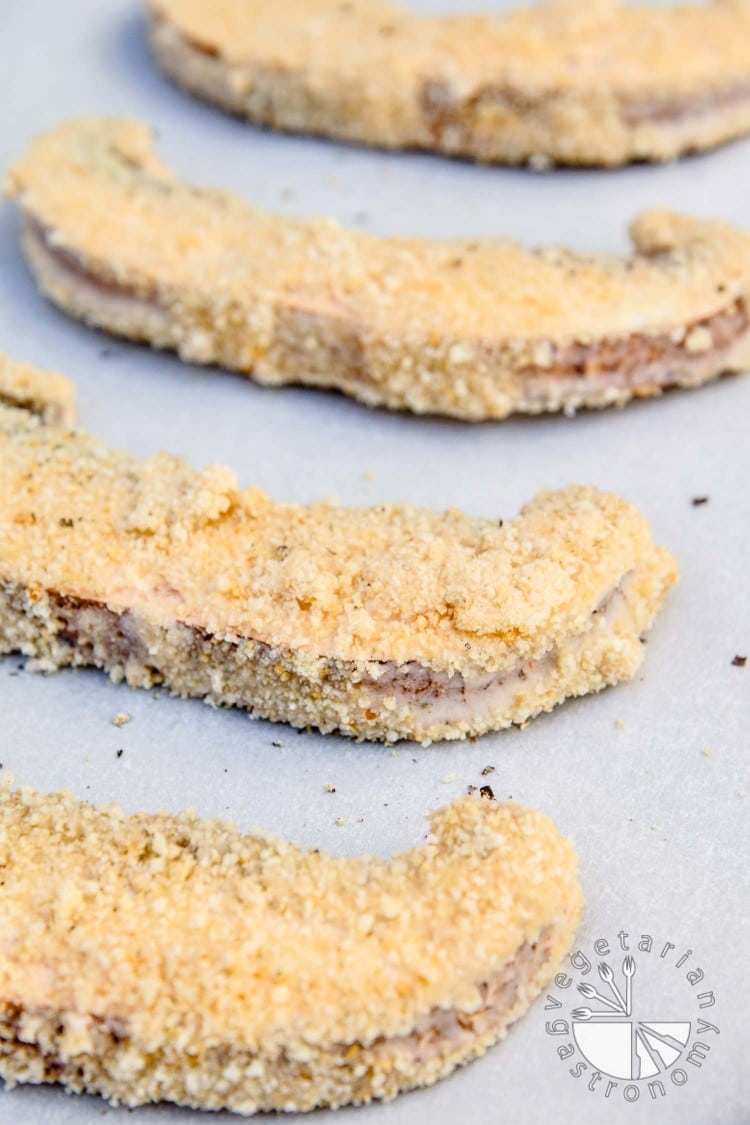 These mushroom fries were inspired by Veggie Grill. They served mushroom fries on their menu several months ago, and they were simply amazing. As the season changed, they took them off their menu, which left me in my kitchen trying to recreate them. The mushroom fries at Veggie Grill were very lightly coated and then deep fried to make them crispy. I'm not a huge fan of frying, so I came up with a baked version. After a few trial and errors, I finally found the perfect recipe that actually ended up quite different than Veggie Grill, but still amazing, nonetheless (and much healthier!).
The key to this recipe is the batter. I needed some type of batter to coat the mushrooms prior to baking in order to make them crispy since frying was out of the question. Yet, I didn't want something so thick that it would overwhelm the flavor of the mushrooms. So I used Soda Water…the key ingredient in the batter making these fries irresistible. If you've never cooked or baked with soda water, it works very well. Soda water gives a lovely light batter due to the carbonation that's just perfect for these fries. Serve them with a side of my Vegan Cucumber Ranch or Vegan Chipotle Aioli, or enjoy them on their own, like I did. I promise you'll find yourself devouring the entire batch of these Baked Crispy Portobello Mushroom Fries!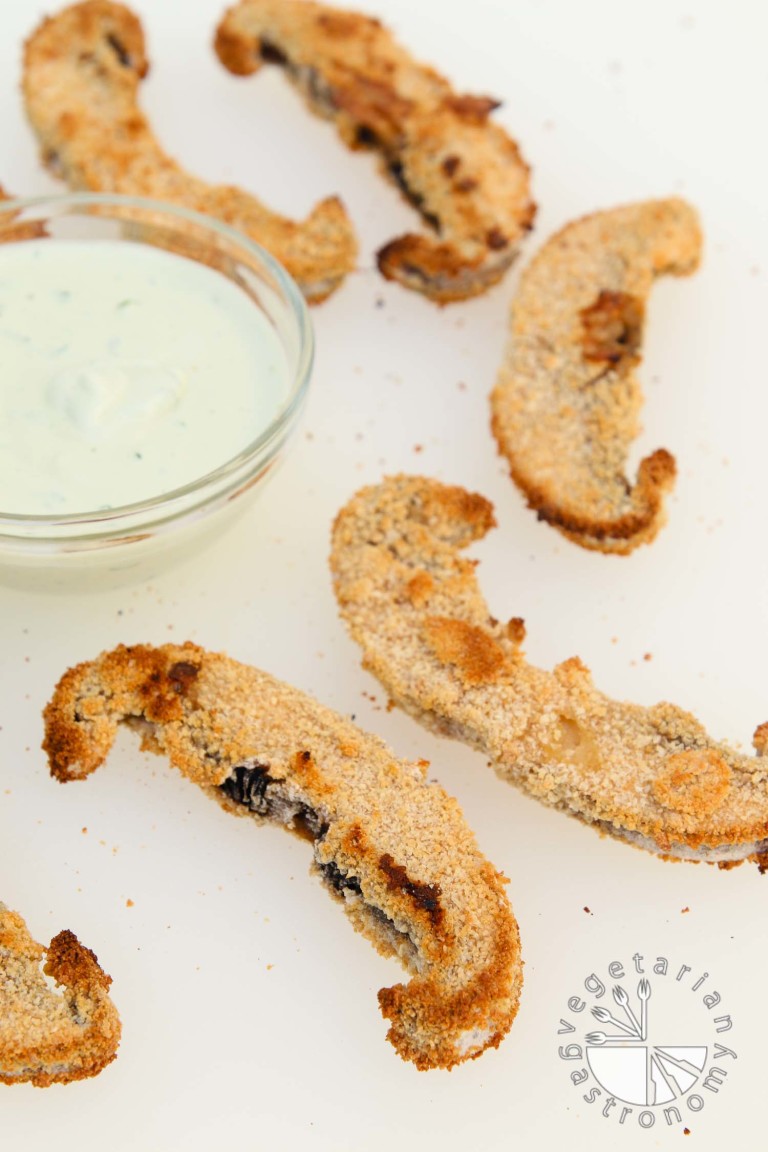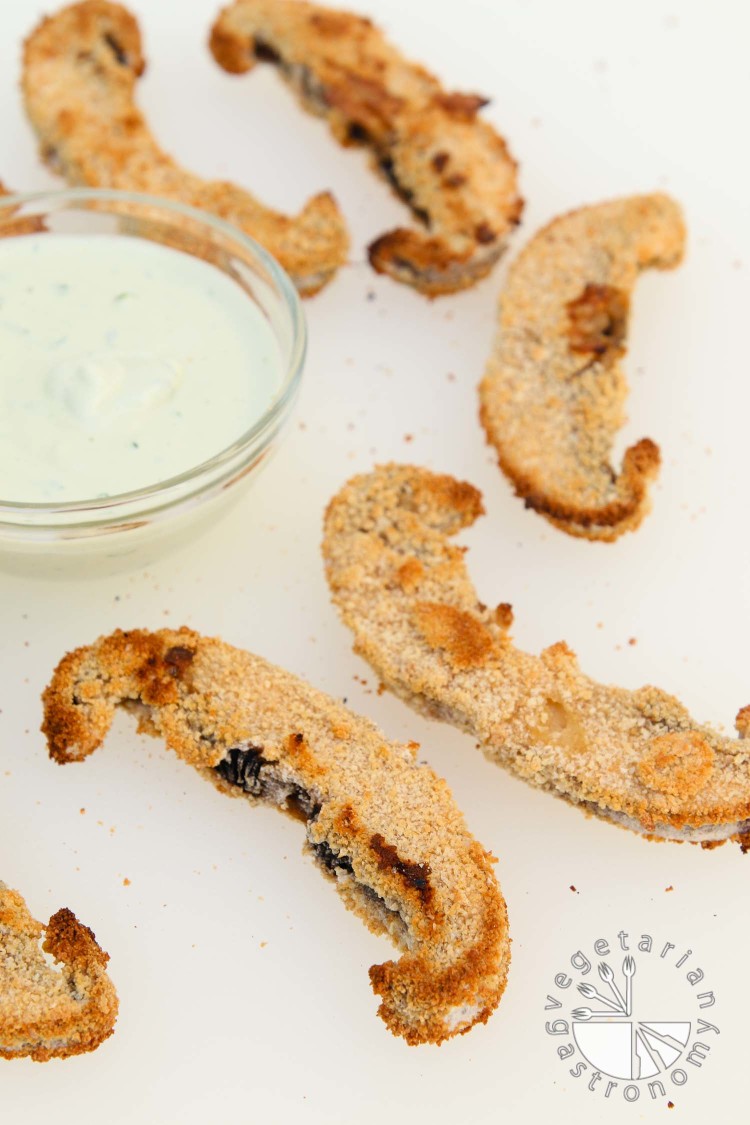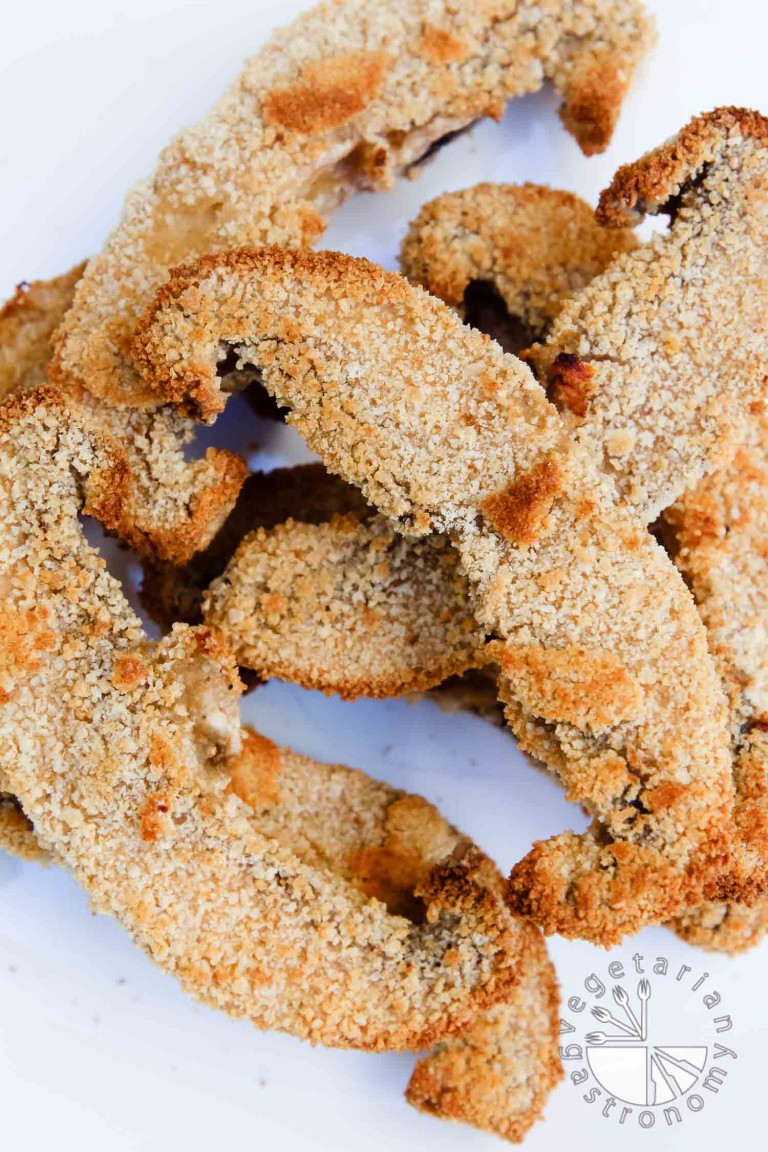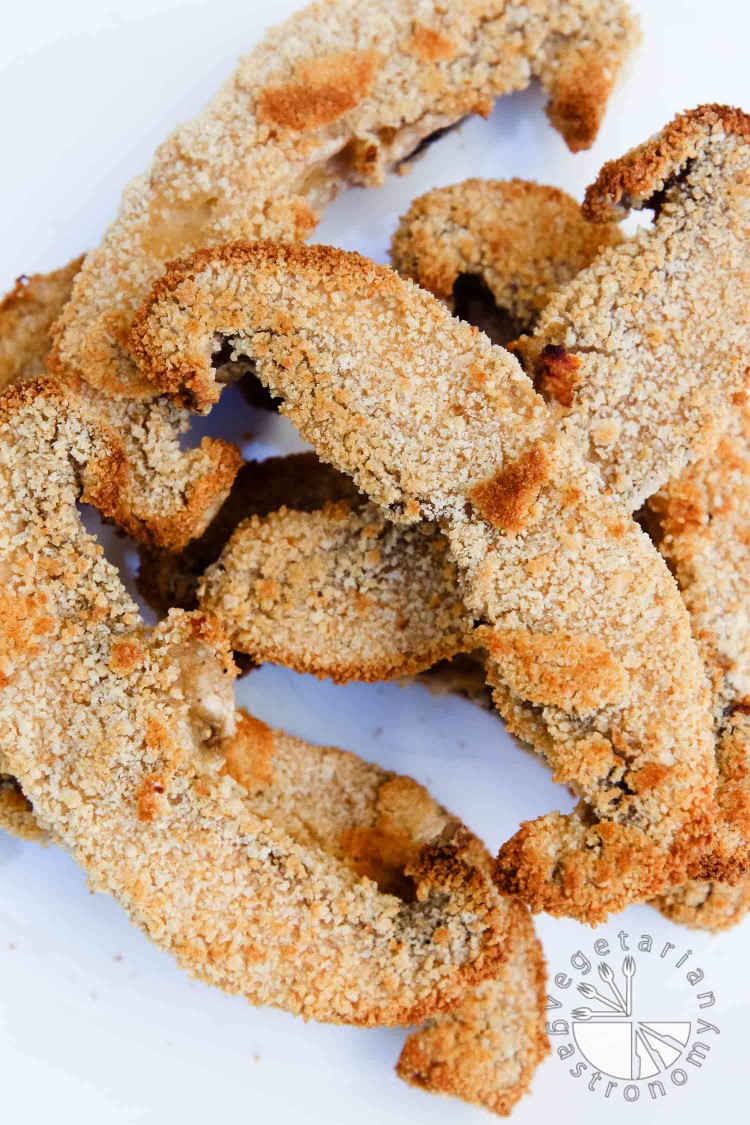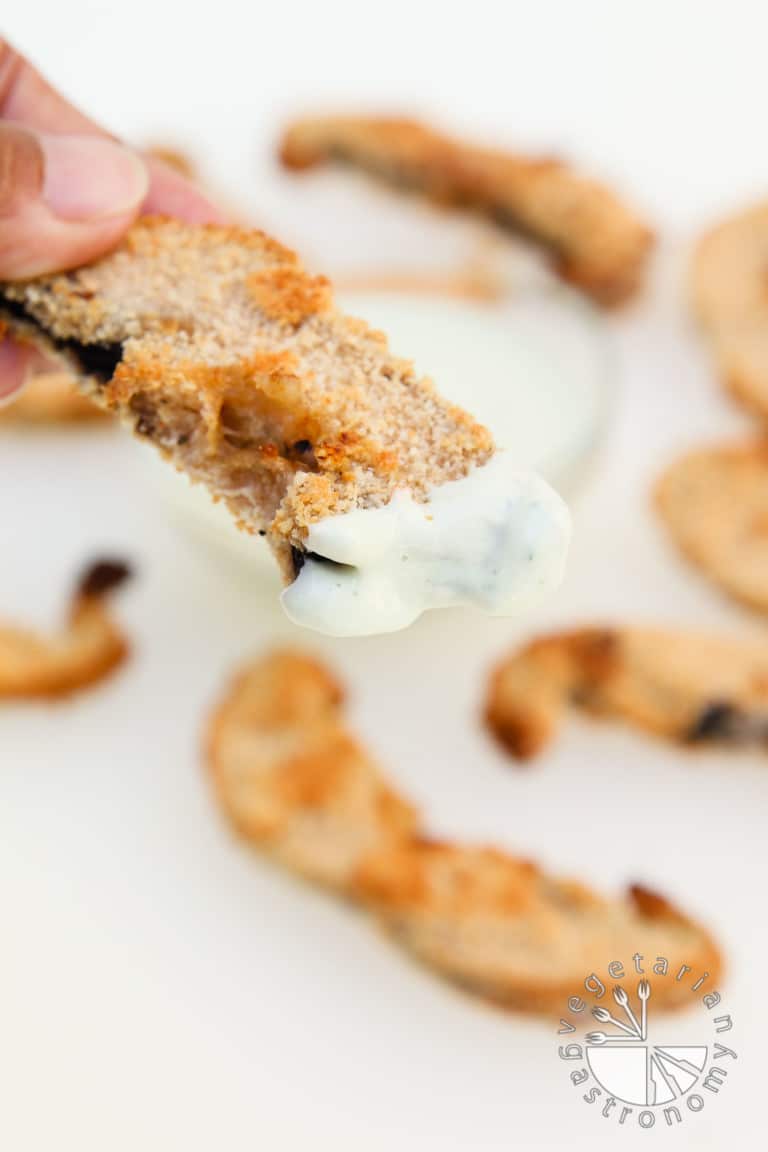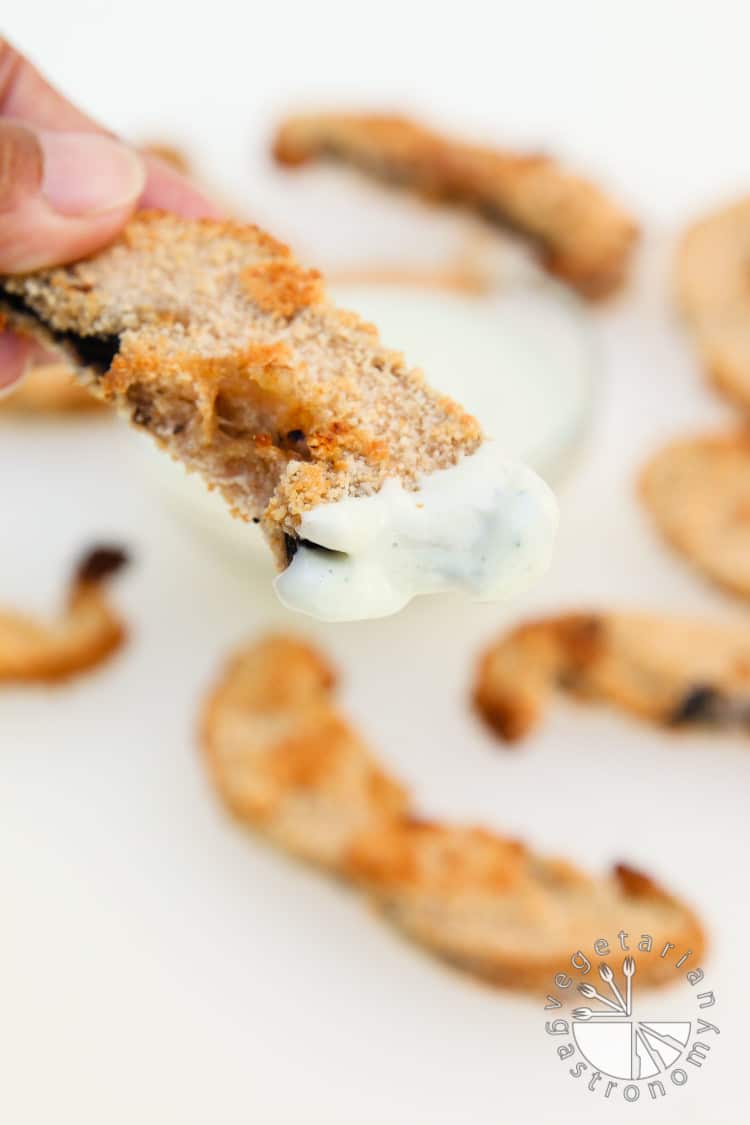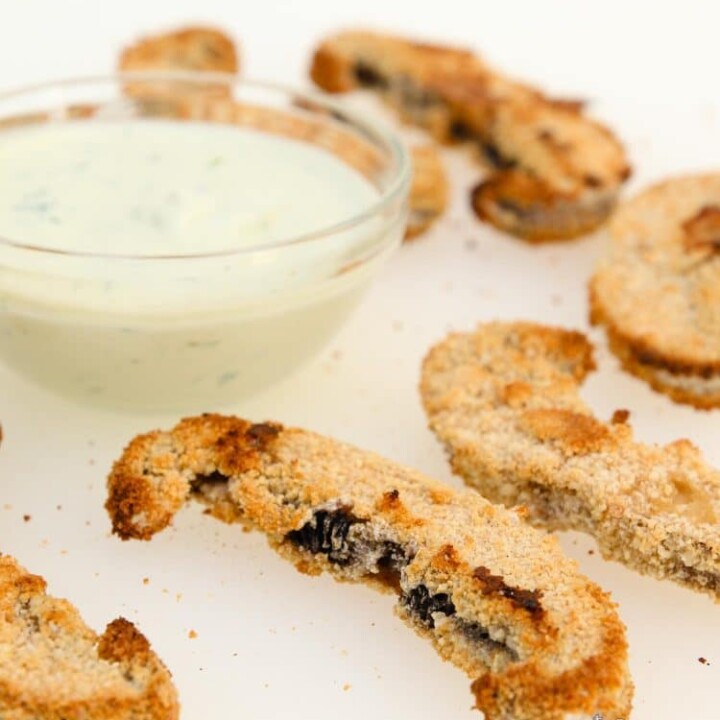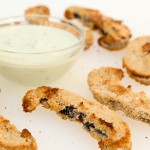 Print
Baked Crispy Portabello Mushroom Fries
This is the best way to devour mushrooms in minutes! Crispy, tender, and healthy baked mushroom fries dipped into a delicious vegan ranch!
INGREDIENTS
2

large

portabello mushrooms

plain or planko breadcrumbs

, or gluten-free breadcrumbs
INSTRUCTIONS
Prepare the portabello mushrooms by washing, drying completely, removing the stems, and cut into 1/4-inch thick slices.

Add some of the breadcrumbs into a bowl for coating. Add more as needed after you start breading the mushroom slices.

In another

medium bowl

, combine all the ingredients for the Batter in the order listed and whisk until completely mixed.

Dredge each slice of mushroom into the batter to coat thoroughly on both sides and then into the breadcrumbs.

Place the breaded mushroom slices on the parchment lined baking sheet. Note: Keep the whisk handy so that you can quickly whisk the batter mixture when needed if you feel like the contents of the batter start to settle (this will probably happen after prepping 2-3 mushroom slices).

Once all the mushroom slices are breaded and placed in a single layer on the baking sheet, sprinkle some sea salt and freshly ground black pepper, and bake them in the oven for 20-25 minutes. Flip half way through so that they bake for 10-12 minutes on each side or until golden brown and crispy on the outside.
NUTRITION
Calories:
20
kcal
|
Carbohydrates:
4
g
|
Sodium:
120
mg
|
Potassium:
5
mg
|
Vitamin A:
10
IU
|
Vitamin C:
0.5
mg
|
Calcium:
5
mg
|
Iron:
0.1
mg